California Ranch House and Farm Tower: Low/Rise Wooden House
Do you have any idea about ranch-styling houses? Ranch-style house is also called American ranch or California ranch, which is defined as a familial architectural plan initiated in United States. A ranch house is illustrious with a long, close-to-ground outline, with a nominal use of interior and exterior embellishment. This kind of style was built first in the year 1920 during the post-war economic boom, wherein the house blended modernist ideas and styles with concept of the American period. To have a picture on what I am talking about, take a look into this featured house for today.
This house is known as Low/Rise House which is located in the estate lot of Silicon Valley in Menlo Park, California. It covers an area of 4500 square feet that features a three bedroom and three bathroom house. This house is a re-appropriation of a time-honored structure of a California ranch house and farm tower which is can be means for ecological presentation and social interaction. In addition, this house also features a natural source of ventilation through the installation of wide glasses of sliding doors and windows, and also it gets a natural source of day-light energy in the course of a solar generation. Through a fundamental association involving structure and material, this composition act sensitively in response to nature and neighborhood.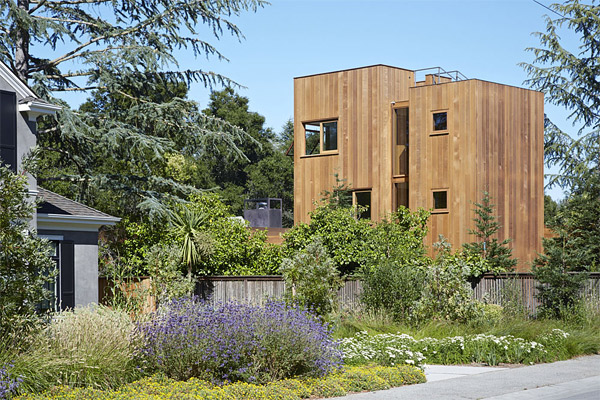 The exterior of the house flaunts out a true atmosphere of a ranch house.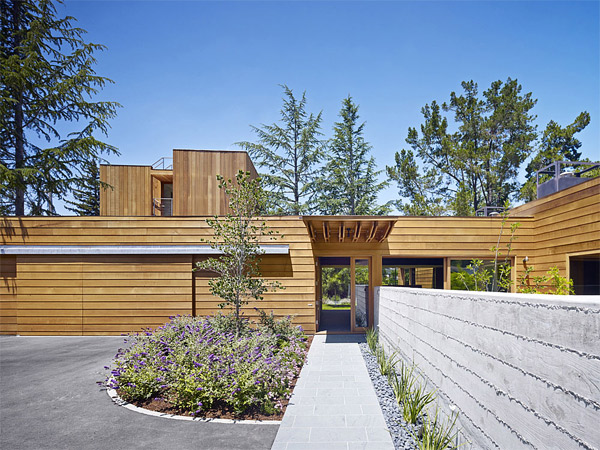 The entrance of this house has a very inviting ambiance with a beautifully planned landscape.
g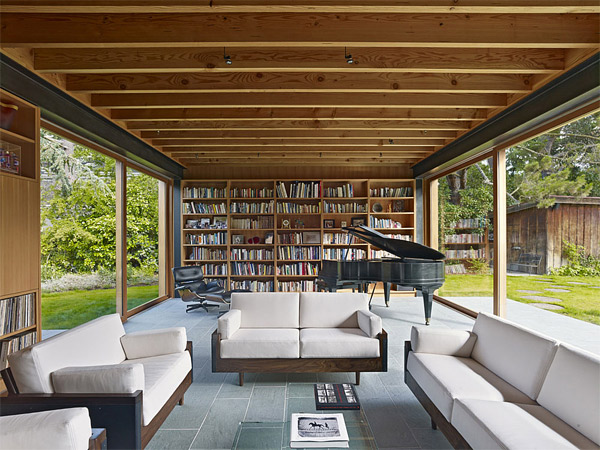 The living room is simply surrounded with wide frames of glass as sliding doors that give a very refreshing atmosphere.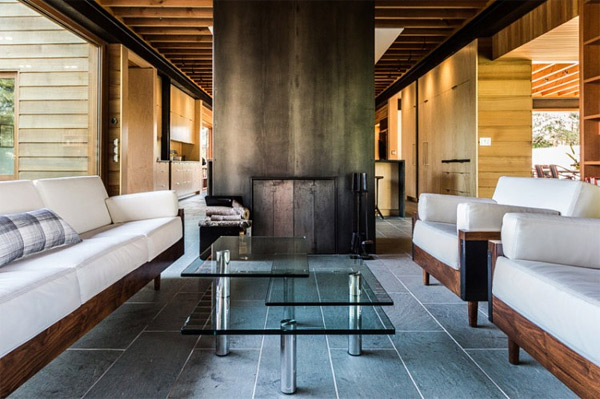 And also the living room is equipped with modern furniture and to give a dramatic sense to the living room a fireplace was installed.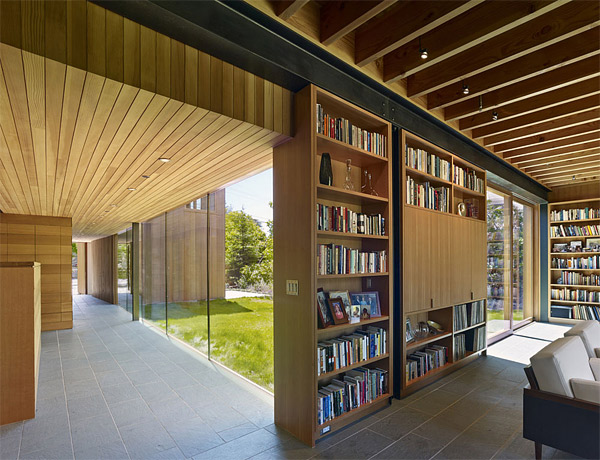 The living room also display the collection of books organized in built-in bookshelves.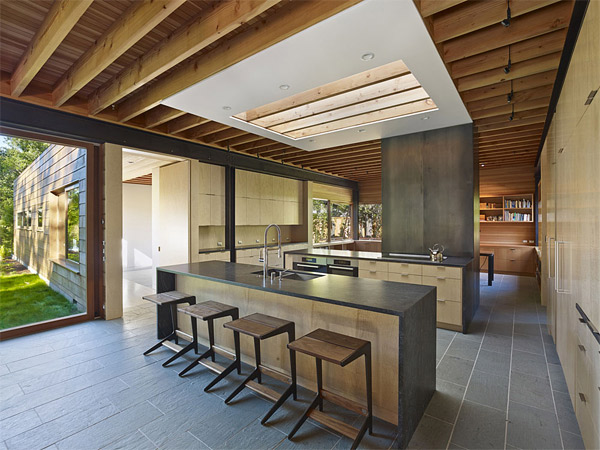 The kitchen is designed with a combination of dark granite and soft shades of woods that gives a rustic sense.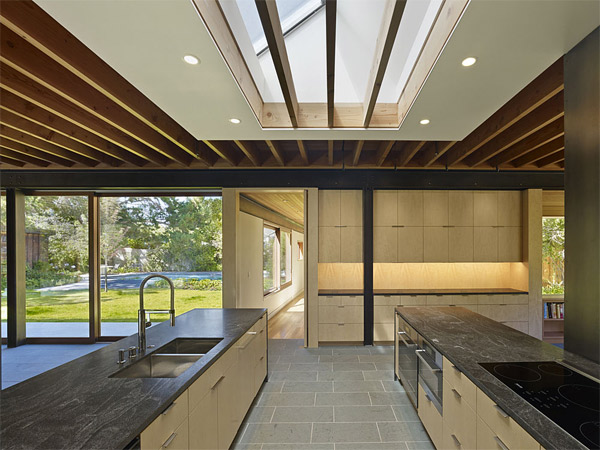 The roof has a transparent glass to allow enough light to go through the kitchen.
As you can see this house is strongly constructed with glasses of walls and sliding doors to allow a natural source of light to go in.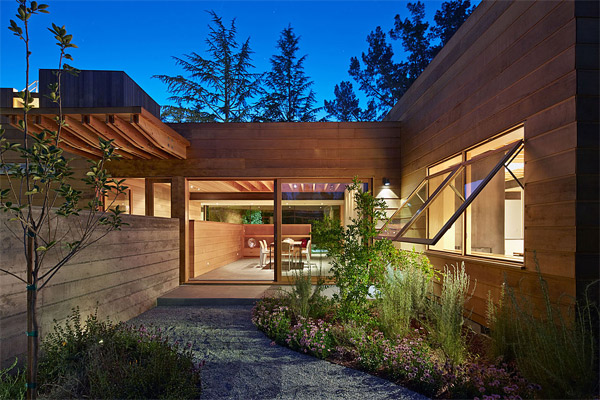 You can see from the garden the dining area, where on that area you can enjoy a beautiful view of the garden.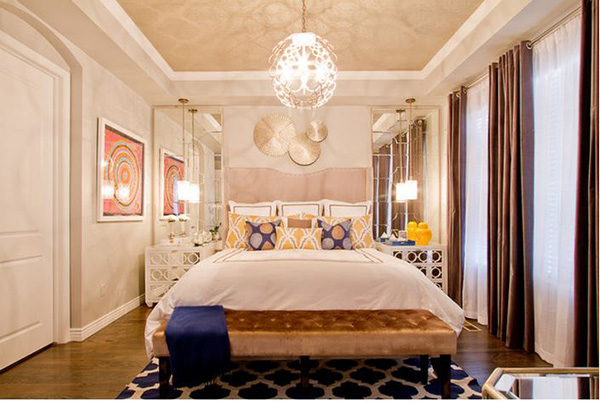 The master bedroom is separated from other part of this loft by thick walls, thus providing a very spacious space.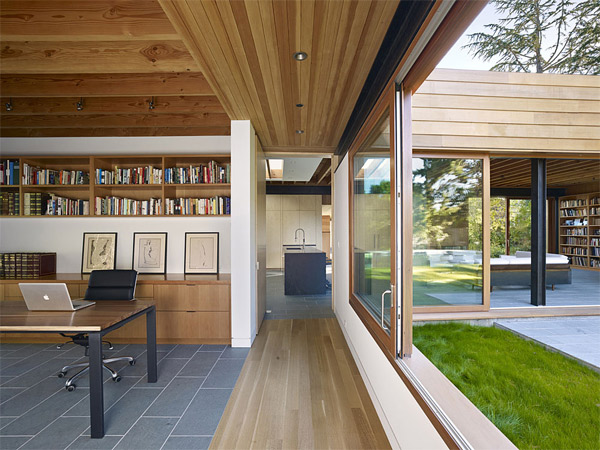 This home office is the first area that you will pass through before reaching the bedroom. It is also installed with sliding glass windows creating a very refreshing place to work.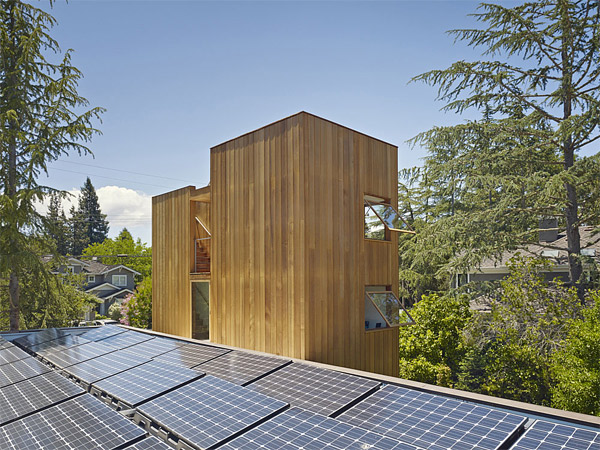 The house is constructed with solar energy generation for a more natural source of energy.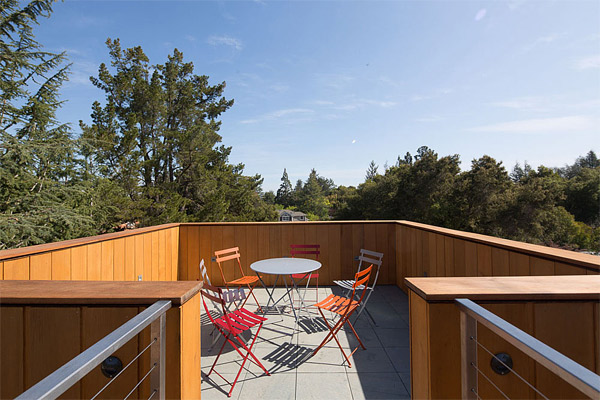 This is the upper most part of the tower, created a small patio where the views from beyond can be enjoyed.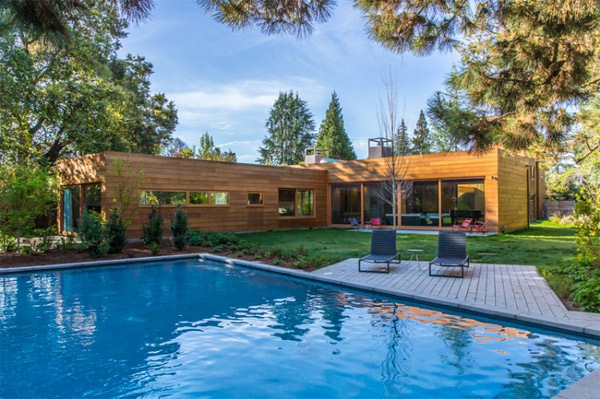 The courtyard is equipped with a swimming pool with a tropical ambiance.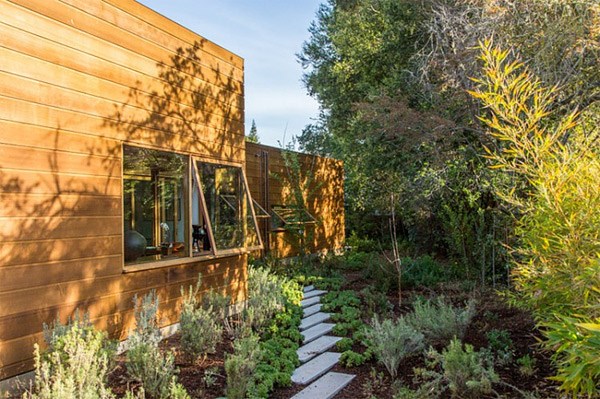 This house is surrounded with gardens of green plants and trees giving a true heart of a farm house.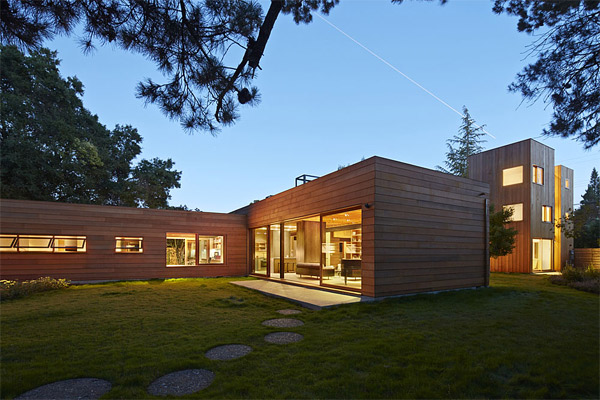 The backyard is very spacious, landscaped with green grasses making the area look clean and fresh.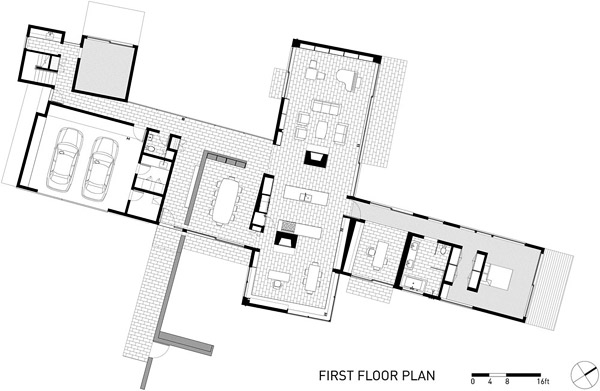 This is the floor plan of the low/rise house which composes a ranch house and a high farm tower.
And along with the ranch house, there is this 30-foot tower which is facing west that snuggled into the sprawling pine trees that provides a unique vantage point of the now suburban land. This house was built by Spiegel Aihara Workshop that demonstrates a house that can be inhabited functionally by a growing family ranging from a single person to a configuration of ten extended families. How did you like the design so far?