Before and After Photos of A Cozy Island Retreat Vacation Cottage
Most of us (if not all) want to have our own vacation home. And we say it is a vacation home, one requirement that immediately comes to our mind is the location. This is what a couple wanted too and found in a then-uninhabitable house which was turned into a cozy and dramatic vacation cottage. Once you see how it looks like before, you will be very impressed of what the designers did to the new home of Ian McLeod and Kerry Johnson.
This 1,400 square feet house is located in Mayne Island, between Vancouver and Vancouver Island. Mcleod said: "Most people considered it a teardown, but the astounding location and the house's good bones were all that we saw." Indeed, the views from the house were awesome and the location will make you feel relaxed where the owners can enjoy watching wildlife, reading and working on DIY projects. This Island Retreat is comprised of three bedrooms and 2 bathrooms.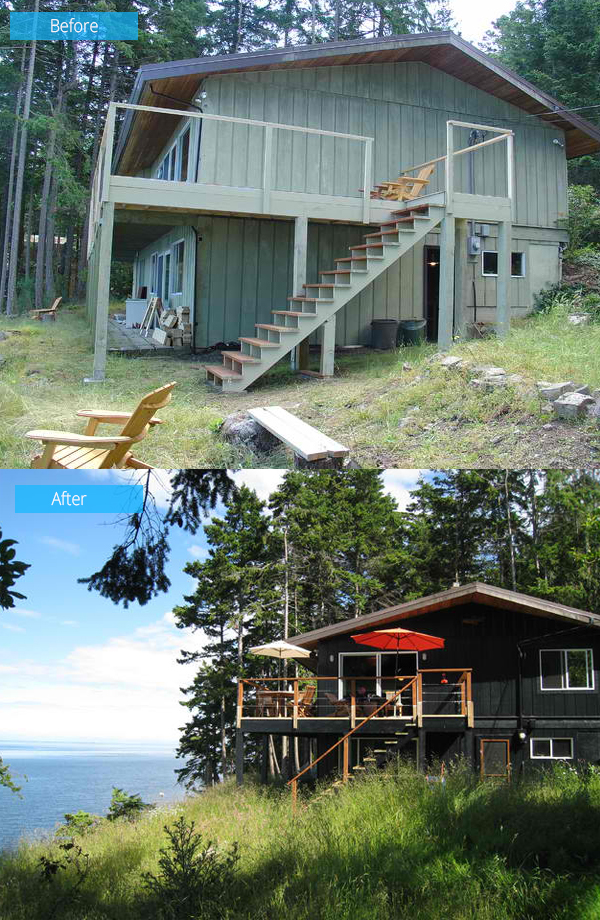 The exterior of the house was repainted. New windows were also added to allow more natural light inside and to cater better views of nature.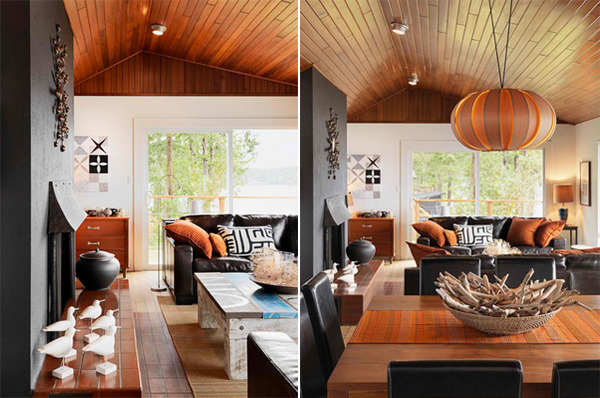 One of the few elements that were retained in the house is the main floor's tented cedar ceiling. They wanted to combine the wooden ceiling with wood which turned out really nice.
To add more light to the house, the wall between the kitchen and main living room was torn down.
A large bedroom was divided into two smaller bedrooms. Both bedrooms had a cottage feel with a transom window between them.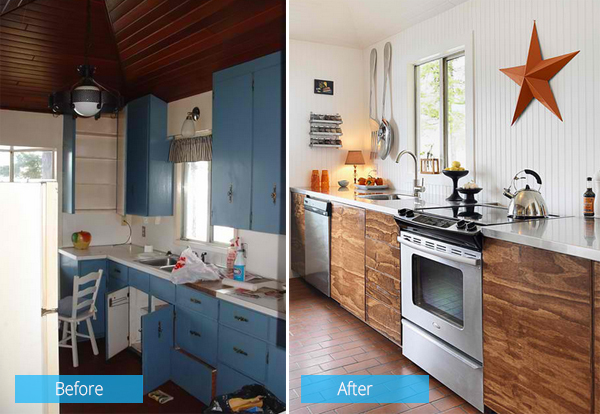 The kitchen cabinets were in bad shape. It was replaced with Fir plywood cabinets that echo the cedar ceiling. It has stainless countertop and tongue and groove paneling.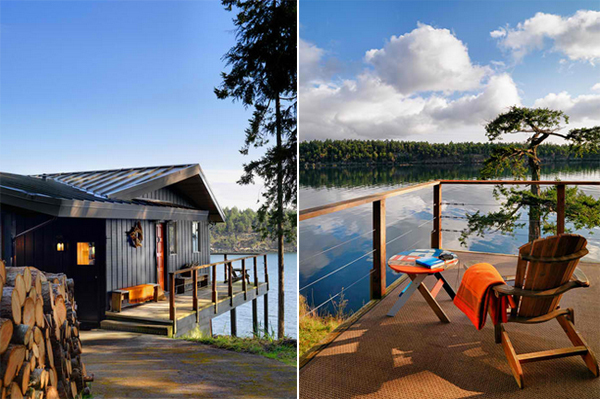 For busy people like them, this house is their respite. They spend time in the house enjoying nature.
If I have a vacation home like this, I would go there more often! It really looks very relaxing. The couple also fell in love with their Island Retreat especially that they are busy with their works in the city. Travelling to this home is totally worth it. And I so love how the house looks like after they did the design and renovation. Who would think that this was once a moss- and nicotine-soaked nightmare?