Gorgeous House in Benicassim with Versatile Functions in Spain
Renovations and reforms of homes isn't a new thing for us because we have seen how houses were updated in previous posts and features. Although, we find it more impressive once we see a comparison of the before and after images of the house, we are still pleased to see how a house turned out after a renovation just like this home we will feature today.
A beautiful 3,229 square foot (300 square meters) house located in the town of Benicassim on the coast of Valencia, Spain undergo a reform by creating a strong visual connection to the outside. The main entrance is surrounded by gardens while the outdoor spaces added a pool and terrace, including new landscaping and improved circulation. You can also see an open plan sunroom; kitchen and living space all look directly into a lush garden. It is said that "delineation of spaces was achieved only through the change of flooring, wall coverings and ceiling heights". It also used versatile and functional furnishings with a mixed design aesthetic creating a balanced, timeless and universal feel. Come take a look at the house below.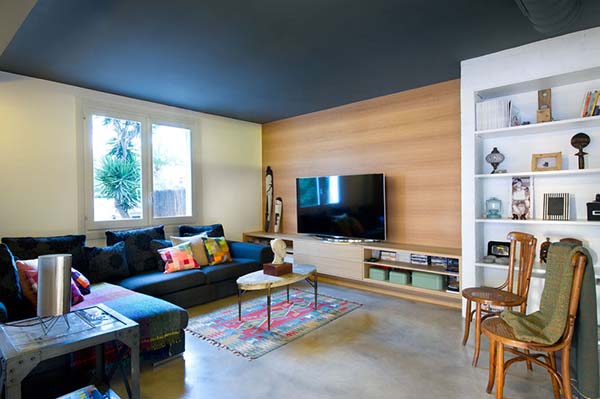 The living space has plenty of functions with built-in bookshelves and storage used for audio-visual equipment.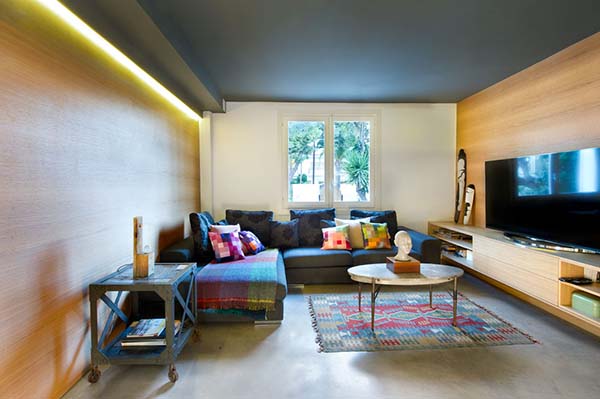 It has a cozy living area with clean lines and color that is dominated by warmth of wood on the surrounding walls.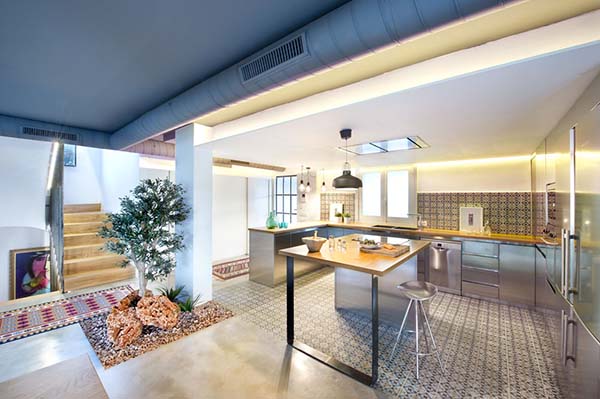 The interior has concrete flooring leading to a dining room in an open floor plan.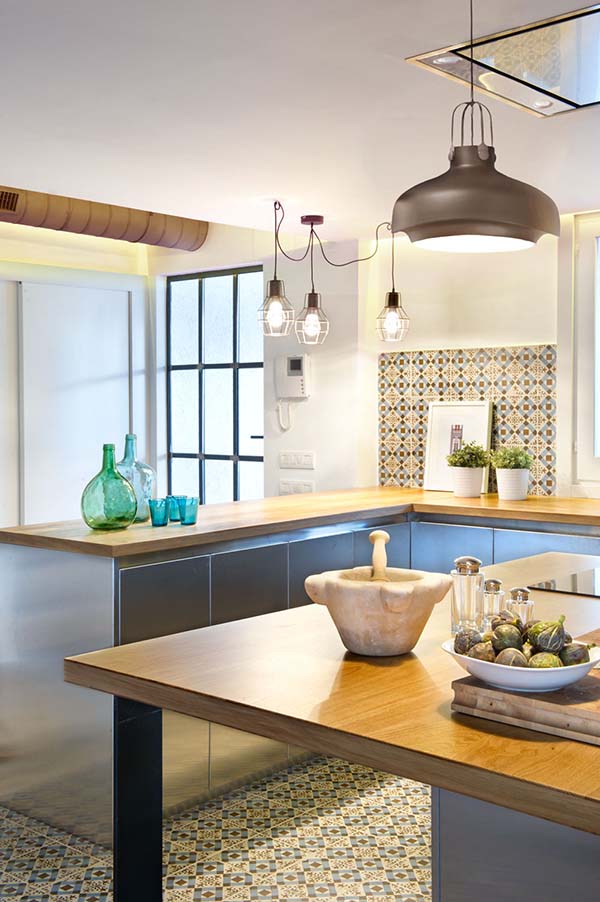 Don't you just love the patterns of this kitchen?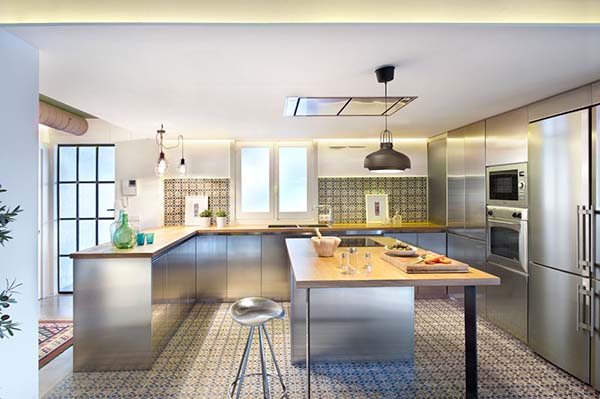 The kitchen breaks the continuity of the concrete flooring as it used a combination of traditional ceramic finishes.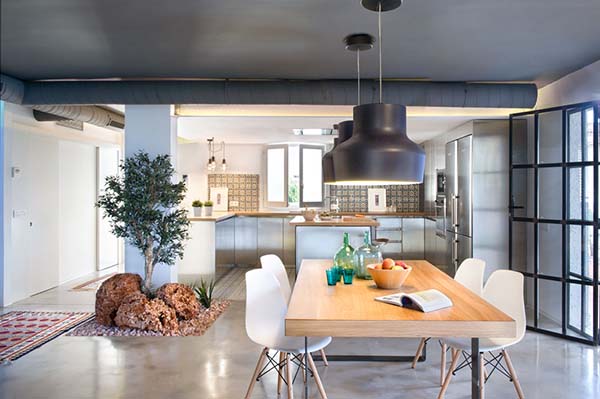 The kitchen island is made of oak on an iron support structure. It also provides an expansive space surrounded by garden.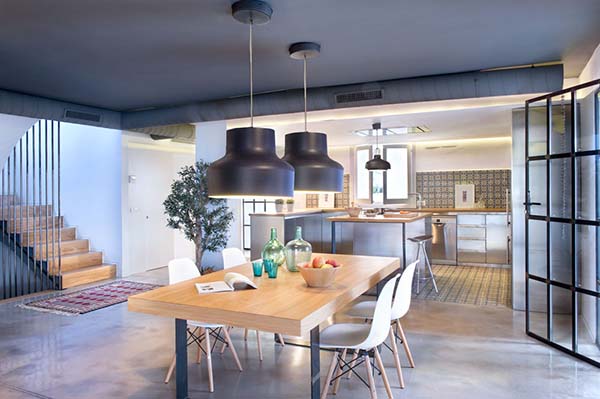 The dining area has industrial lights that add more interest to it.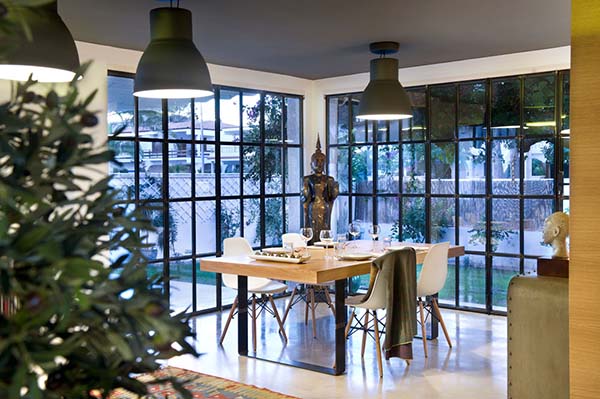 Glass walls for this area allows more natural light to get into the space.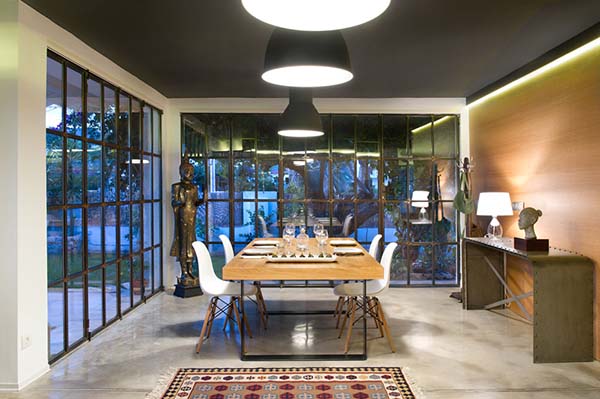 Love the decors in this dining area with some Asian touch on it.
Glass walls also lead to the bedroom.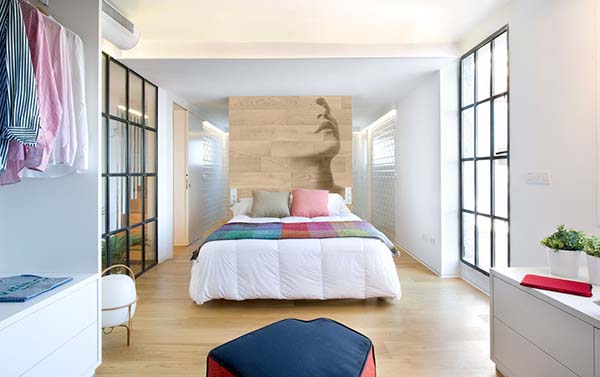 The bedroom has a beautiful contemporary style. What I like most here is the wooden panel with an astounding artwork.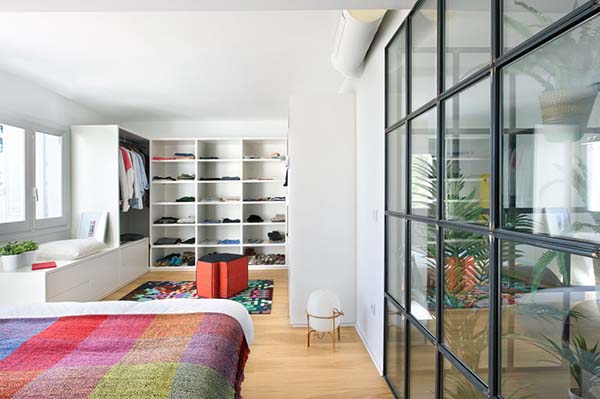 In the bedroom is a walk-in closet for clothes and shoes.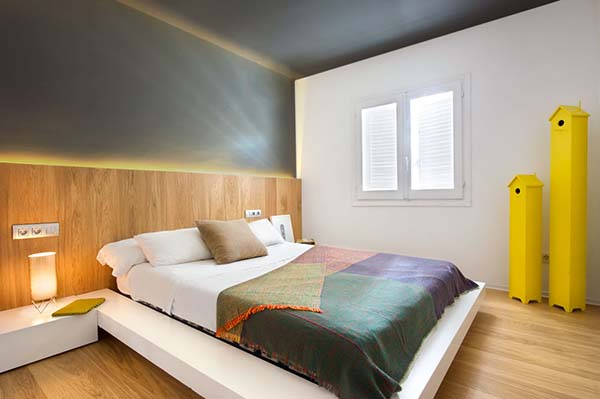 Another bedroom in the house that I assume is intended for the kids.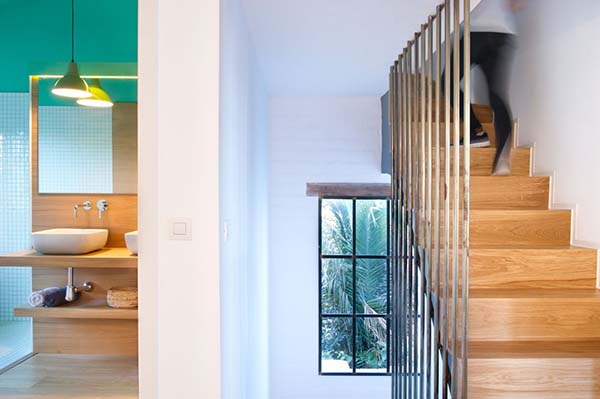 Seen here is the bathroom as well as the staircase that lead upstairs.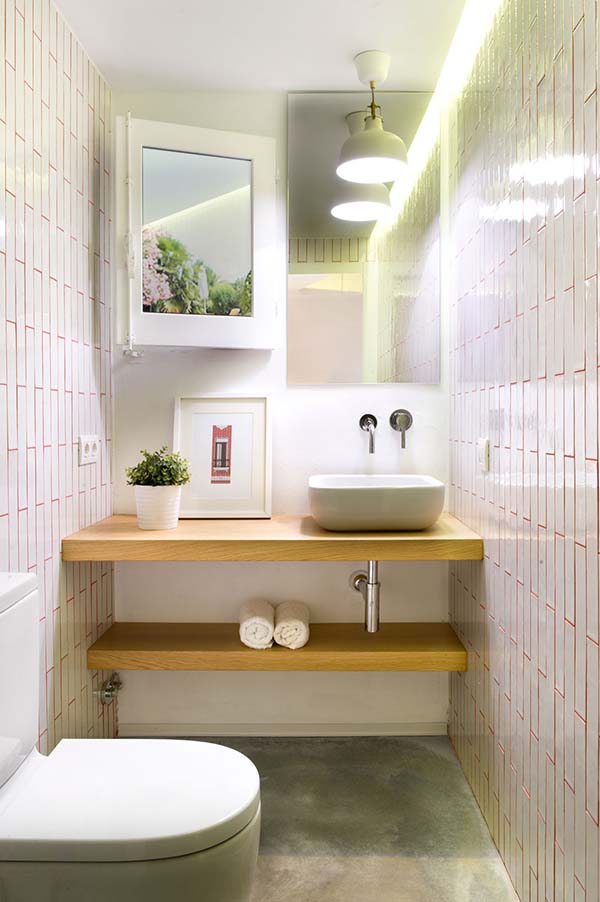 A powder room in the house with lovely tiles on the wall.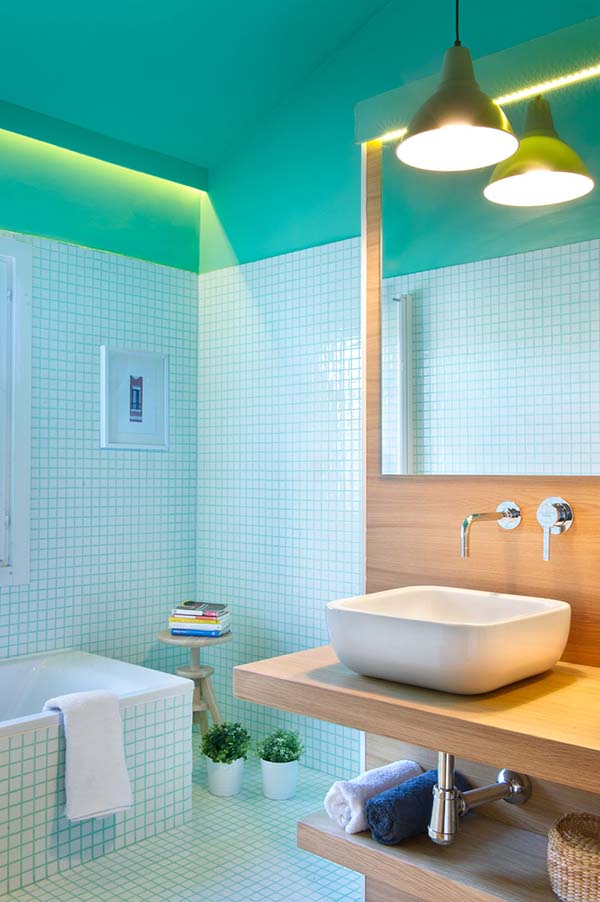 A bathroom with a refreshing choice of colors and materials.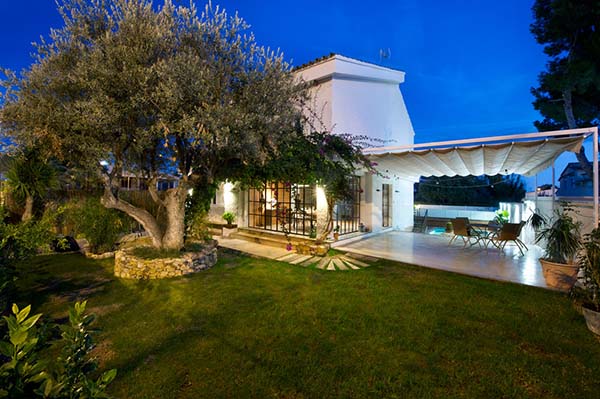 If you loved the interior of the house, you will also like the outdoor space and exterior too.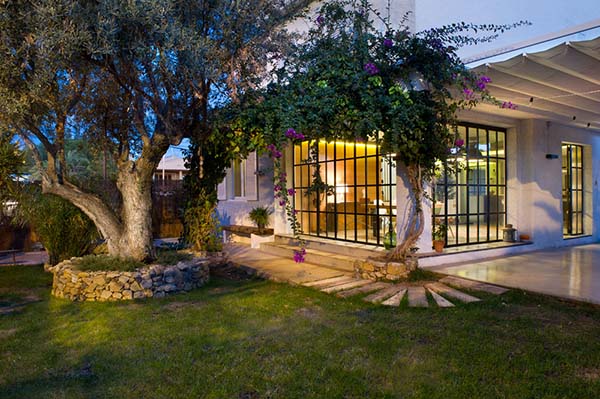 The landscaping is almost whimsical and beautiful!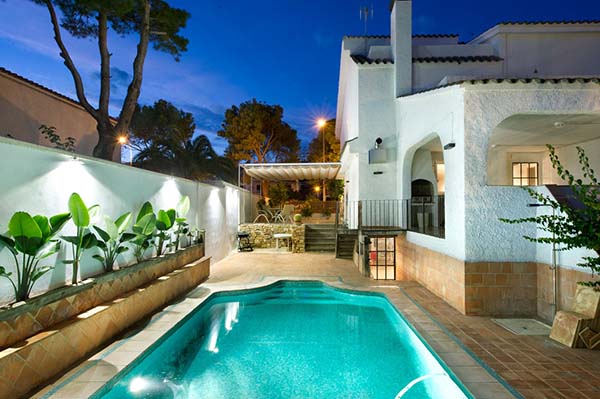 And it has a pool area too with ceramic tiles around it.
Isn't this a beautiful home? I am sure you will agree with me. I love the idea of adding a garden in the kitchen no matter how small it is. Even the outdoor space is a stunner too. This home is designed by Egue y Seta who did an amazing job for the entire house turning it into something even more adorable, lovable and cozy!