Gorgeous Design of the Cloverdale Prefab House in Sonoma Hills, California
Ever since man learned how to make a house, there had already been many changes and differences. Some still stick to the classic or traditional way of house construction. But others are more of searching new easier and more modern ways to build homes. In truth, there are already many easy ways to build a house and if you want to finish a home in a few months, prefab is the answer. What we are going to feature today is a house made from prefabricated materials and you will be pleased to see of how gorgeous it turned out to be!
The Cloverdale prefab house sits on a two-and-a-half acre plot in the hills of Sonoma, California. It has a square footage of 2, 280 and is spacious with a reverse floor plan. The living area is in the upper level allowing guests to catch a glimpse of the beautiful panorama from the hill. It has three bedrooms, three bathrooms, an open living/dining, kitchen area, a home office, a ground level patio and a roof deck. Join a brief virtual tour of the house below: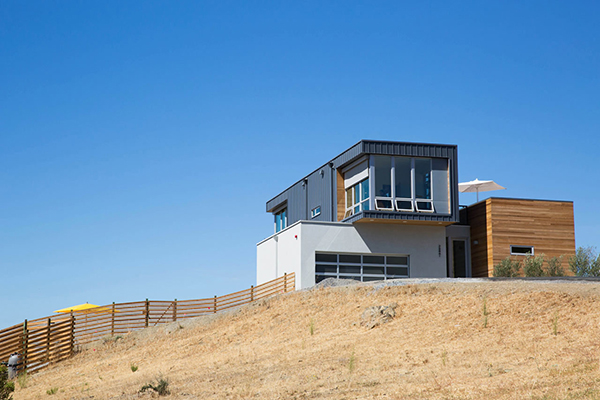 Anyone who passes by this place will surely notice this modern home in the hill.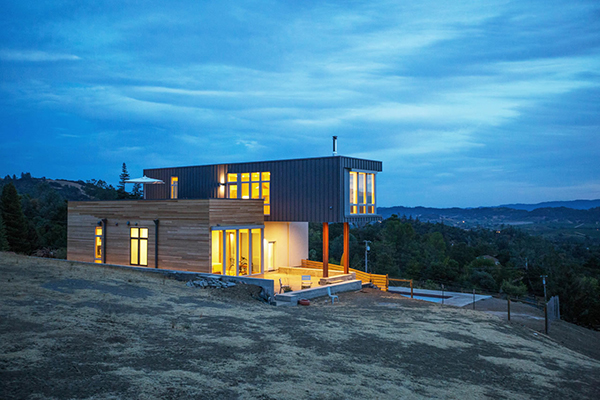 The house has different volumes with tall glass windows.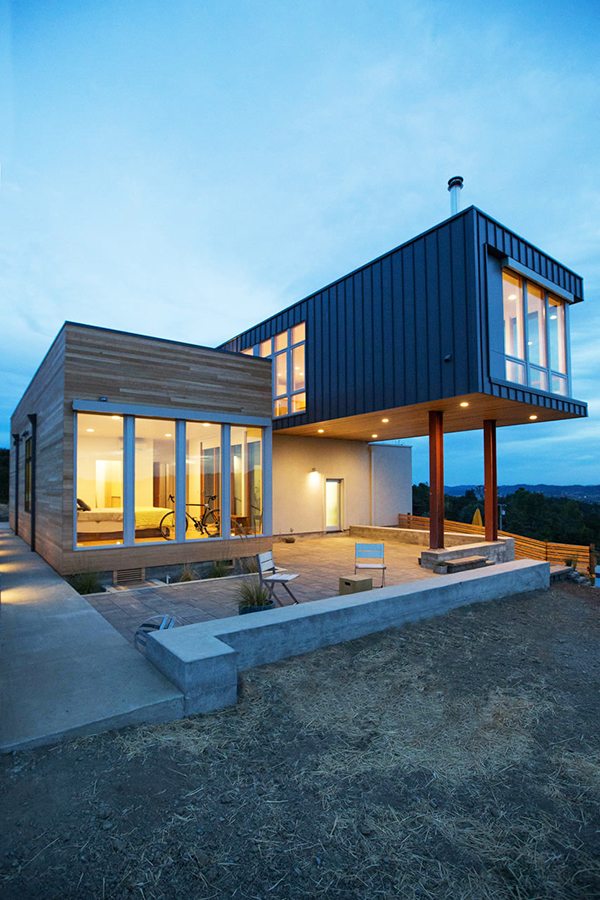 The glass windows allow a good view of the panoramas around the house. In the ground level is a patio.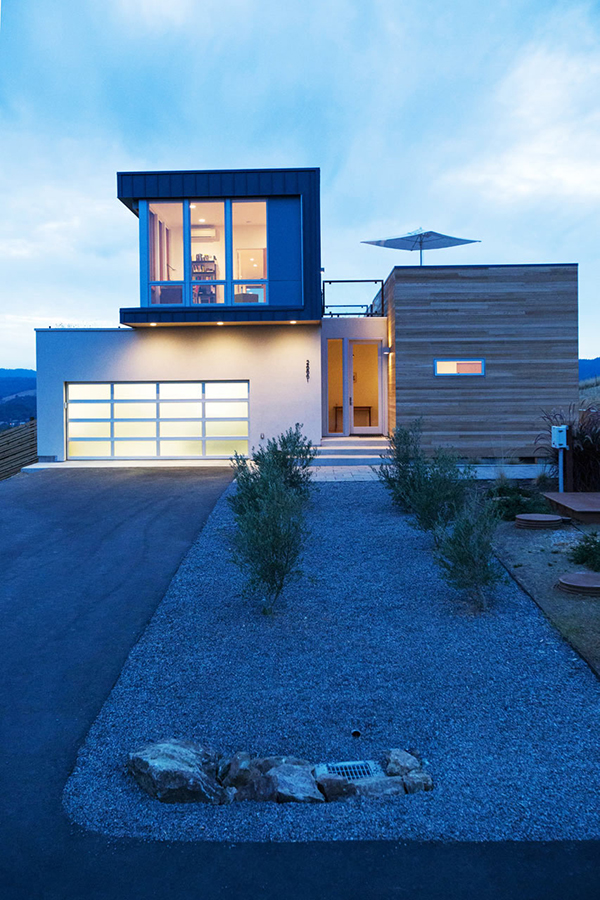 On the other side of the house is a garage and driveway.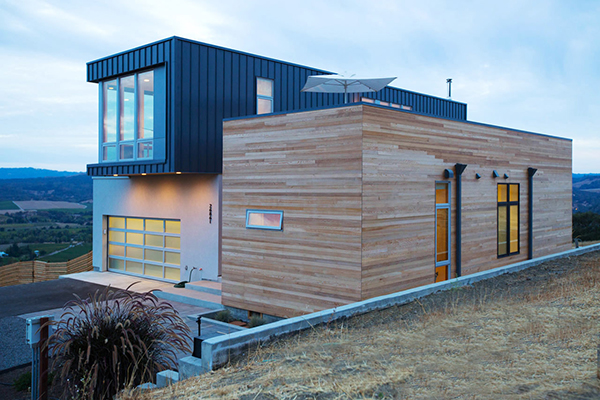 The house is comprised of a variety of prefab materials which added to its interesting appeal.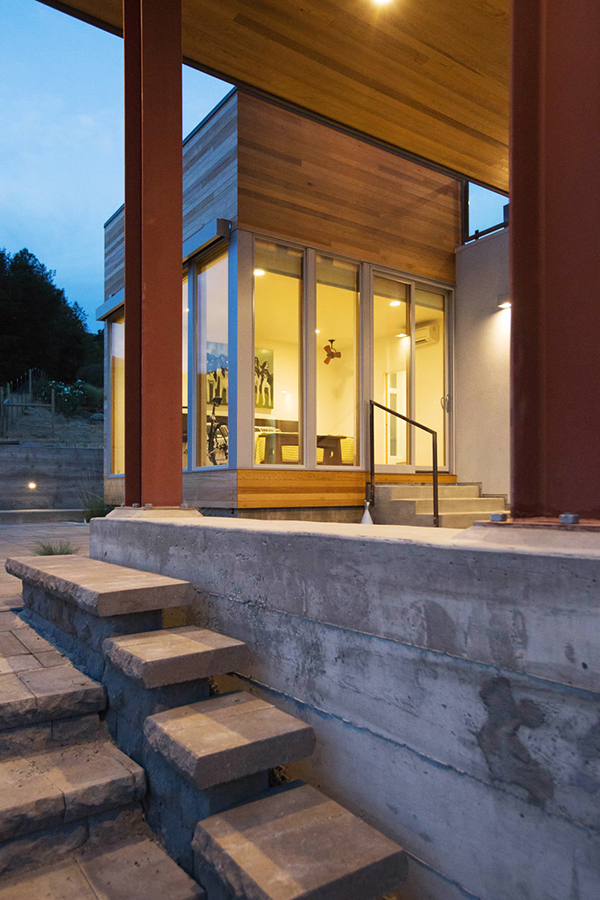 Expect to see steps that lead towards the house because of its location.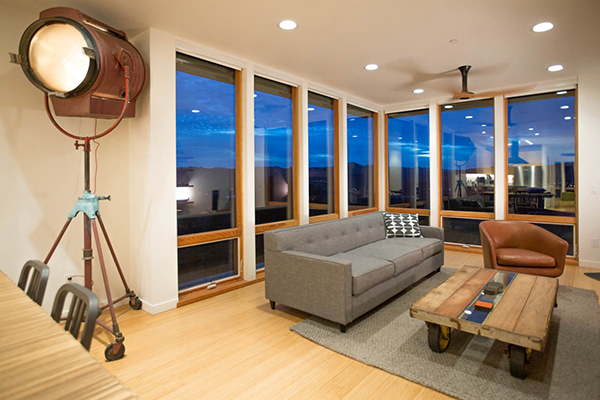 Inside it, you will see a simple, cozy and modern interior with a mix of industrial touches.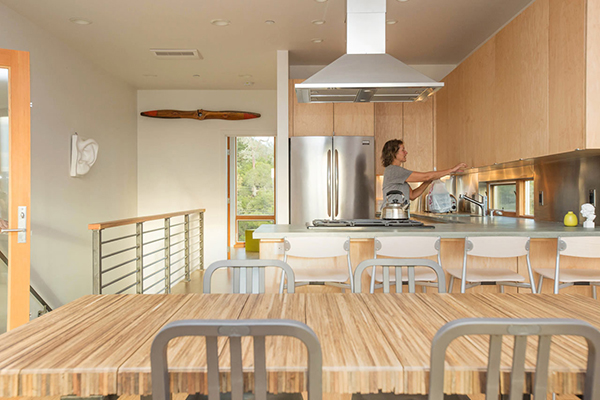 The kitchen and dining area is in an open layout. It has wooden features everywhere from the furniture to the cabinets.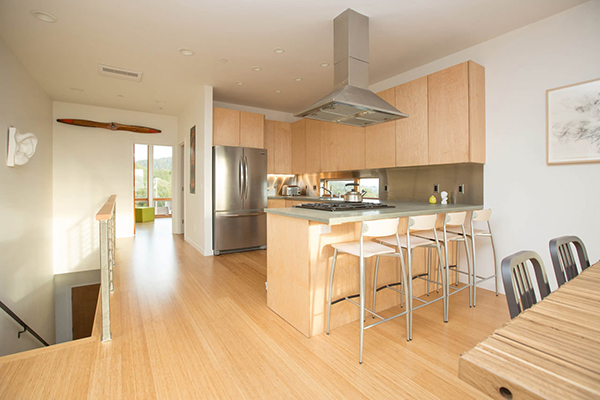 The kitchen is small and compact but is complete with everything that one needs in food preparation.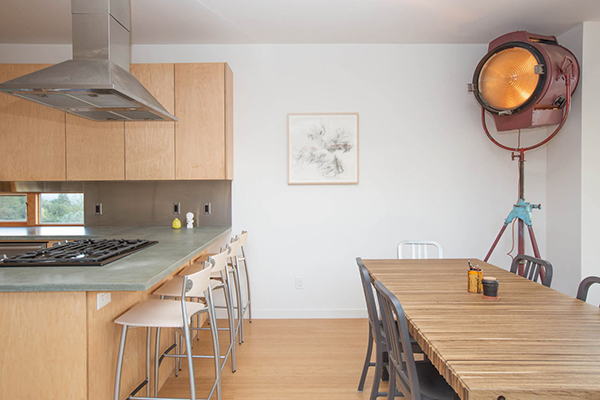 That tall industrial floor lamp is an interesting item in the area. It also reminds me of something nautical.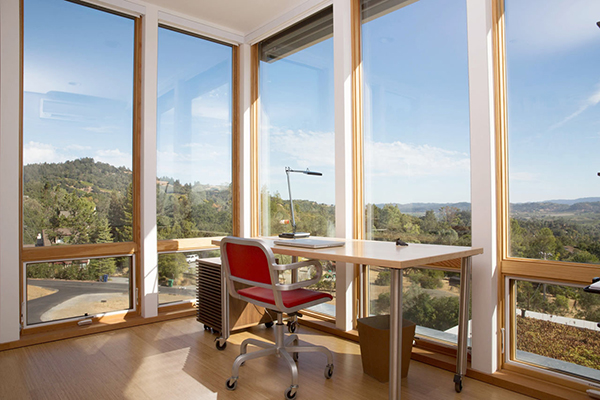 The home office opens to the wonderful views as it is surrounded by tall glass windows. Who wouldn't be inspired to work here?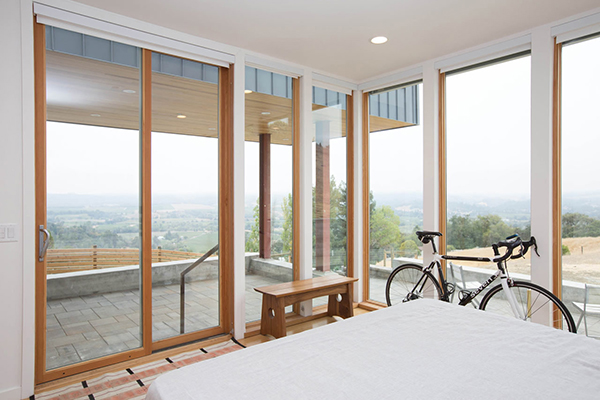 The house is a combination of wood, glass and other materials.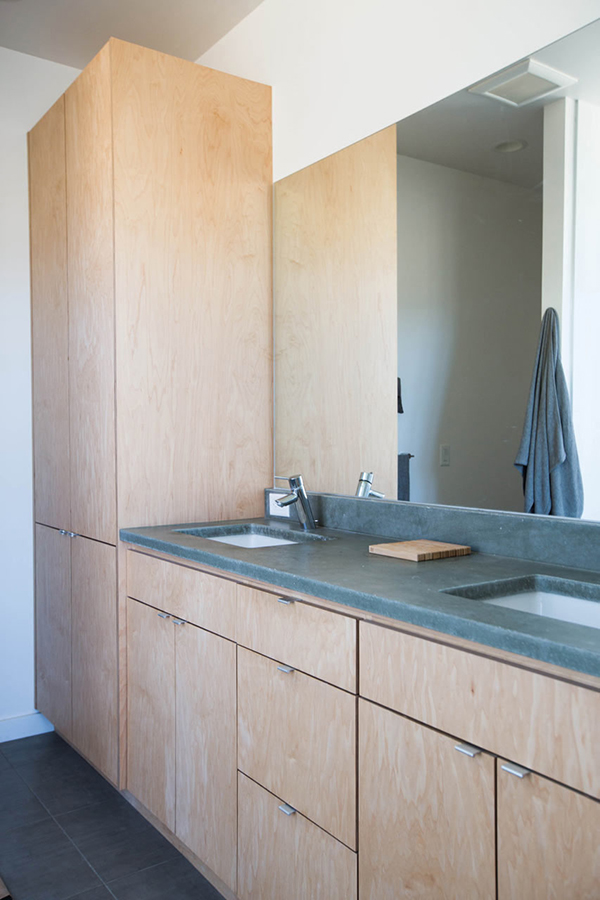 For the bathroom, it used wooden cabinet system around the vanity.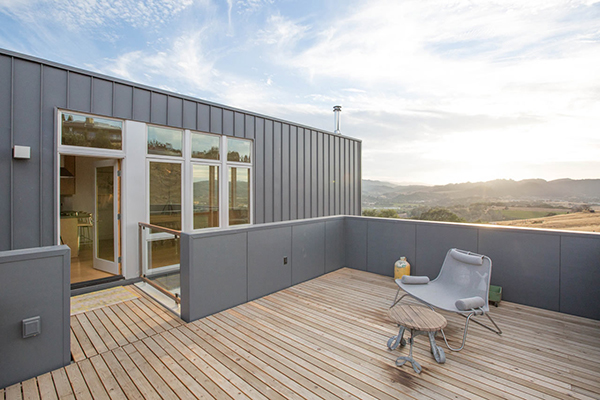 This one is the roof deck with wooden flooring. It would be nice to spend some time in this place!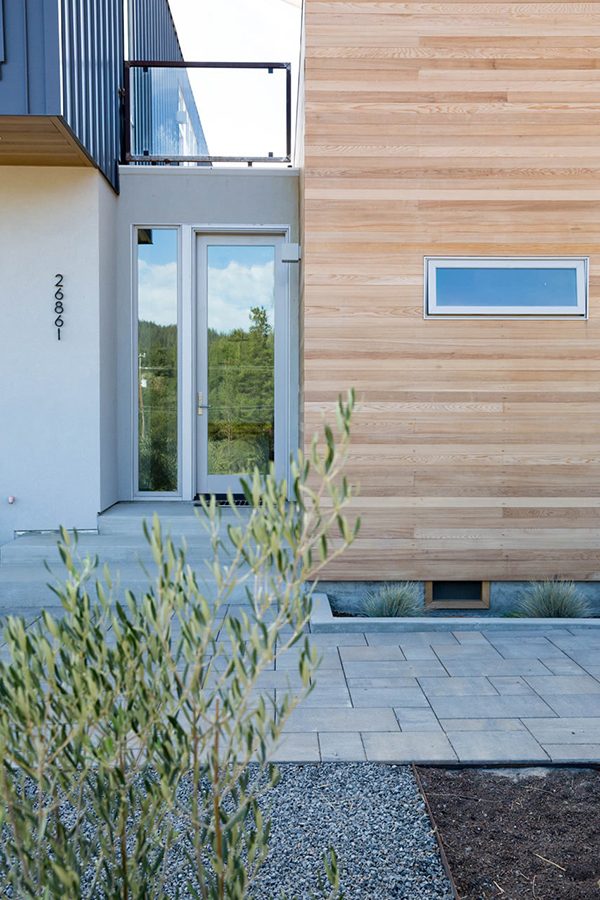 There is also a beautiful landscaping around the house with a modern design and feel.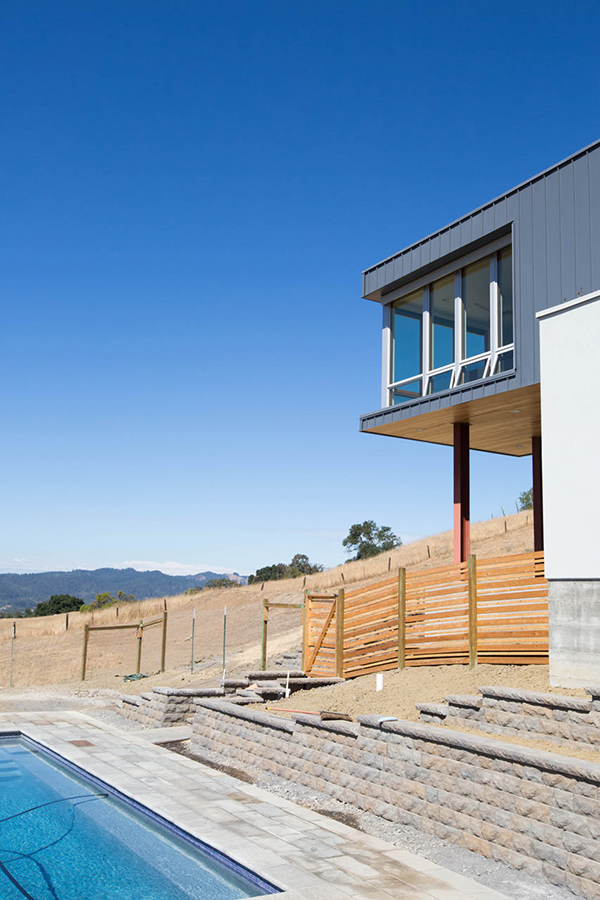 And it has its own swimming pool too just below the house.
Who wouldn't love a home as stunning as this? I know you like the location as well as its design. So modern and contemporary indeed and it highly considered how the family will use the house as well as the location. This is a design done by Chris Pardo Design: Elemental Architecture while the house construction was done by Method Homes. They sure did a good job together!