C House: Black and White Volumes in a Modern Home in Romania
Modern homes have that trend of using contrasting colors. There is even that milk and chocolate combination that had been famous for modern home designs. Others use black and white while still others using gray and other shades that are neutral. Aside from the colors, what is common in modern homes are the sleek lines that we see in them as well as the different volumes too.
Today, let us take a look at another modern home design. This is called the C House. We have featured a home before with the same name but of course, it was a different home. This one is located in Timisoara, Romania showing off a heterogeneous character pertaining to its volumes, alignment and colors. This home has black and white volumes and straight lines that make it look clean and strong. White highlights the horizontal volume and the vertical dynamics of the house. Join us in this virtual tour of the house below.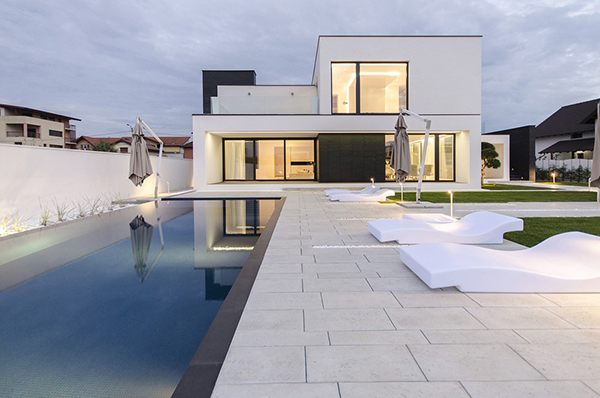 Look at this beauty. Isn't this something you always dreamed of? I guess it really is.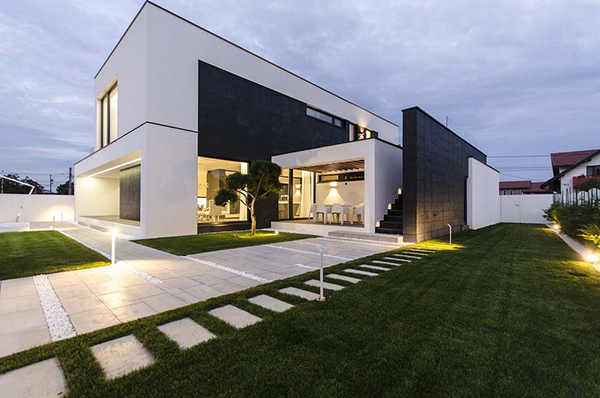 From every corner of the house you can see how beautiful and modern it is.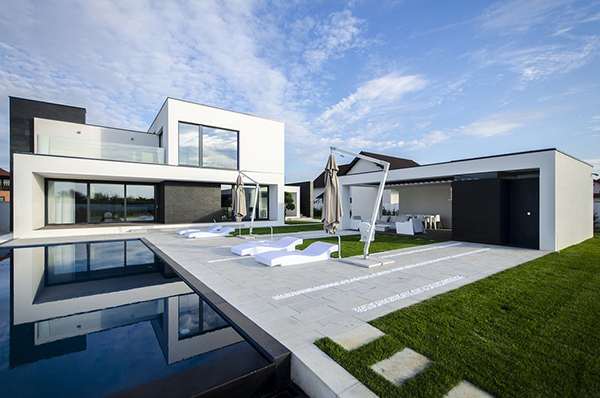 From the courtyard and pool area that has a neat modern landscaping.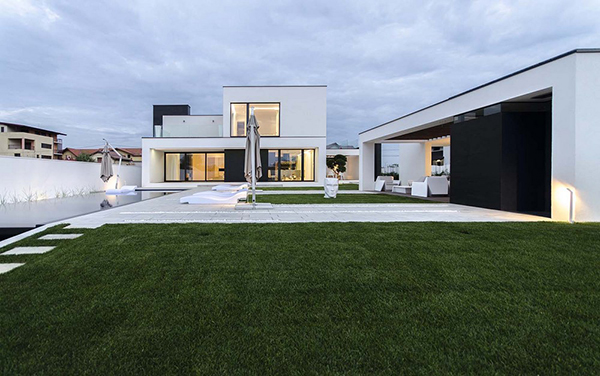 To the varying volumes of the house in black and white.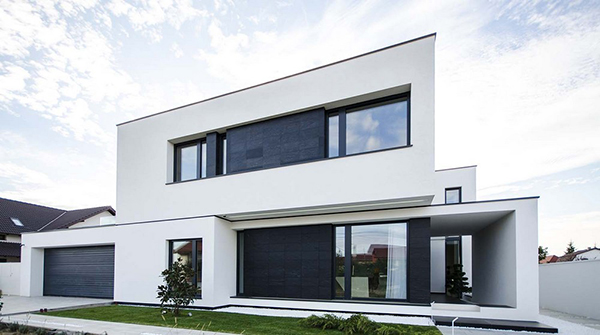 On this side of the house, you can see a garage and how creative the window designs are.
While on this side of the house, you will see a the white stones that fill the spaces from the house to the green lawn.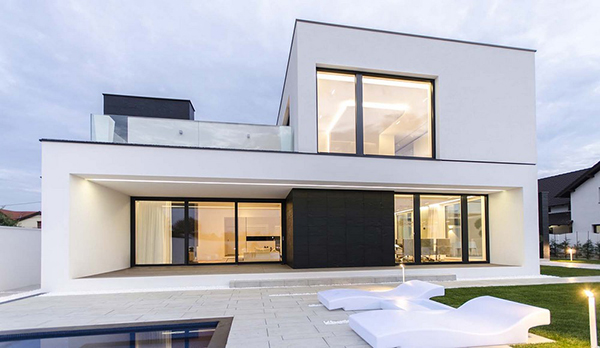 And there is dramatic lighting everywhere from outside to inside the house.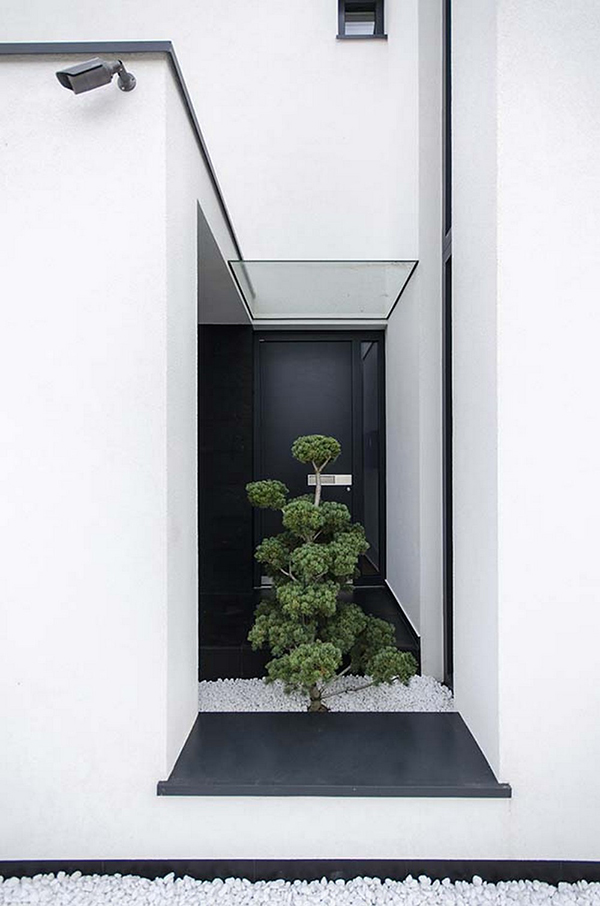 This tree stands with pride as it add a charming natural feature to this area.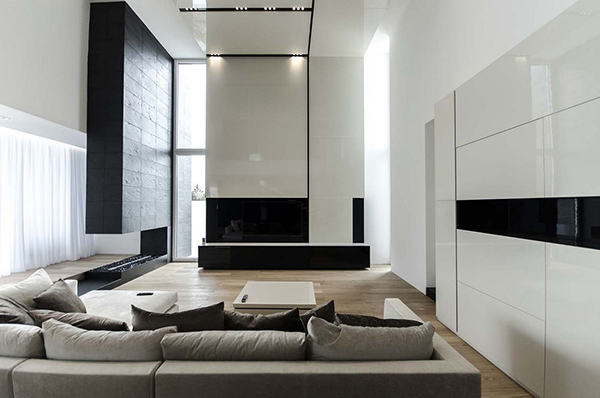 Inside the house are black and white colors too with a modern furniture that is comfy and simple.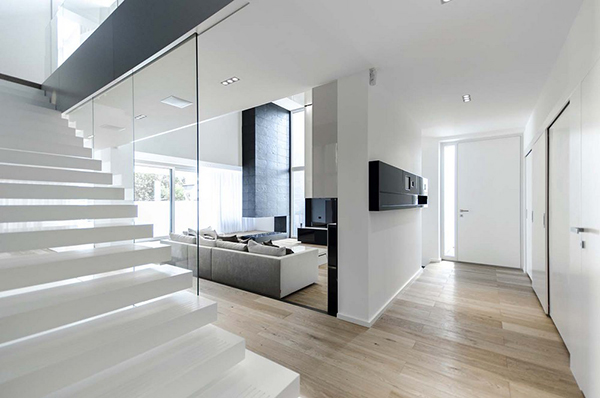 Wood is used for the flooring of the house while it also used glass for some parts of it.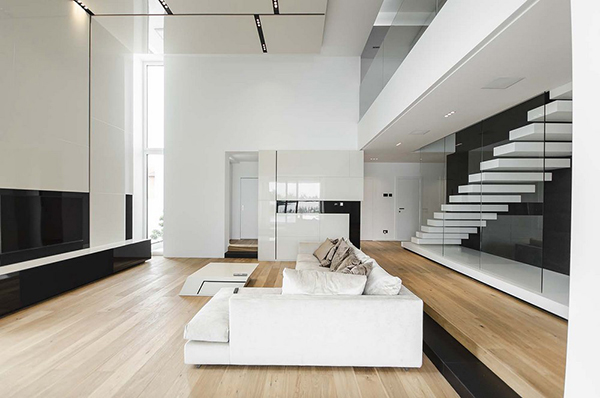 Beautiful and neat indeed. White will never fail and its favorite partner is no other than its contras color, black.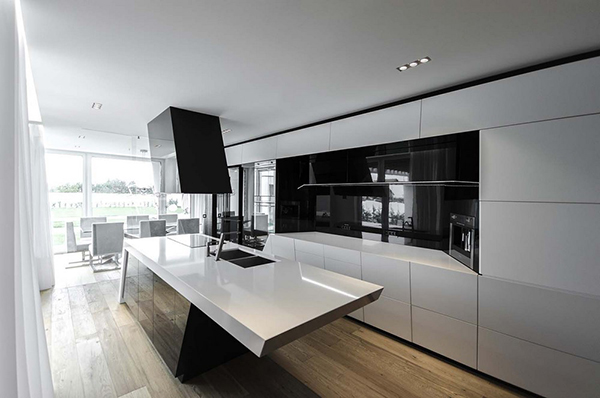 The design of the kitchen is almost futuristic with a leaning kitchen island.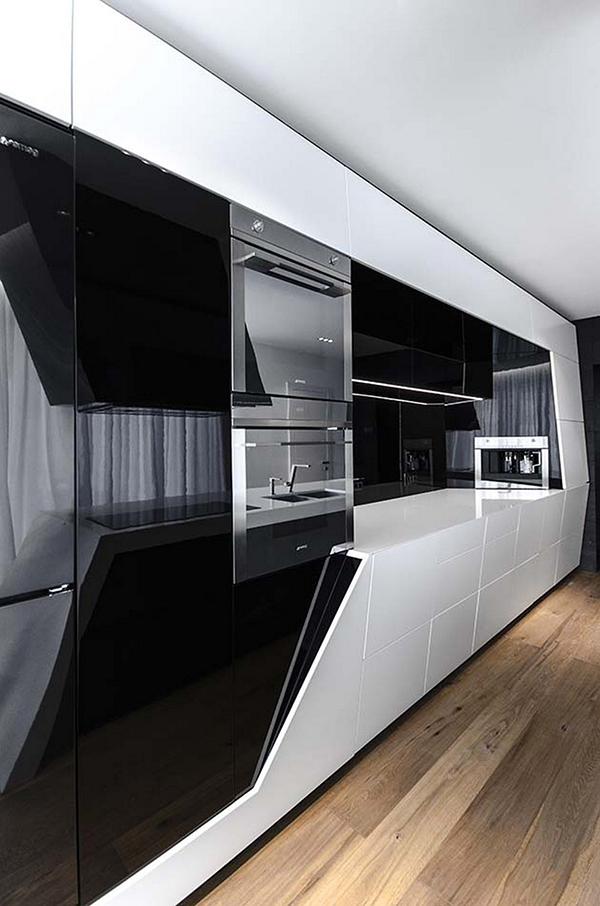 Even this wall system with the oven and working area has a modern futuristic design too.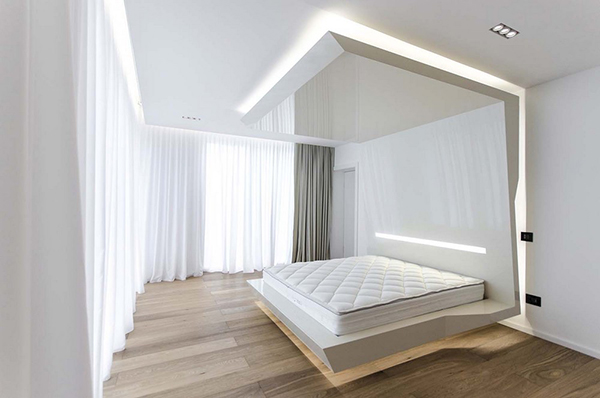 While the bedroom looks minimal yet sophisticated charmed with a canopy bed.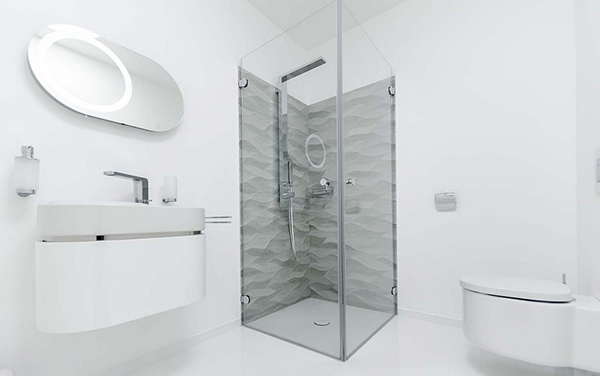 Glass enclosure is used for the shower area in this white bathroom.
Another bathroom with a mix of patterns for the wall tiles.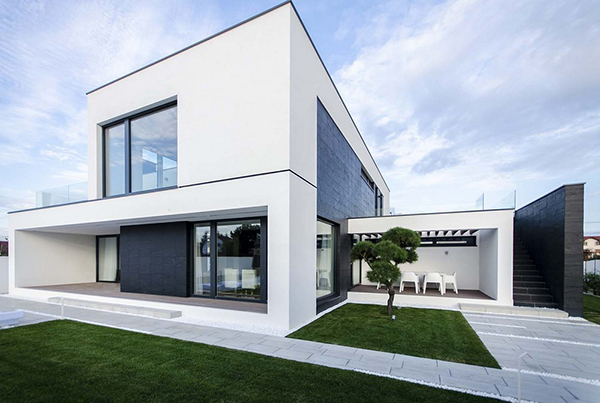 Let us take one last glimpse of the house. It really is a modern beauty!
Gorgeous modern home, right? I am sure you will agree with me because of what you have seen in the images above. I also like the pool area and outdoor space where we can be one with nature. This house design is done by Parasite Studio and they were really able to come up with a home that is cozy, beautiful and functional both indoors and outdoors.