The 13 Cove Grove Boasts Monochromatic Interior and Water Feature
Most homes that we see would either use natural hues or lively colors in the interior. Seldom do we see homes that use a single color for the house but if we see one, we will surely find it very interesting. We will feature a house like this today. It is called 13 Cove Grove located in Singapore. The house offers a relaxing Zen feel as it connects to the waterfront on all levels. A water feature also warps the house in the ground floor. All throughout, you will see the modern look of the house as well as its combination to a Zen style.
This house is a private luxury mansion that doesn't just have a beautiful exterior but as well as a gorgeous interior that uses monochromatic colors. You will see the combination of black and its shades from gray and even white. The look is just amazingly impressive! Seeing it will make you feel like getting an interior same as this!
One would nod that this modern house is very breathtaking. The use of sleek lines is really reflected here.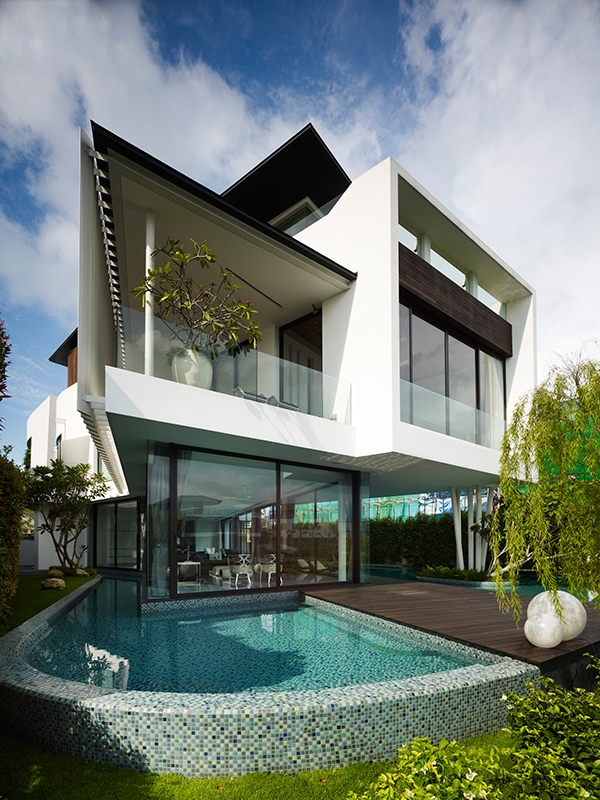 You can also see that it added plants around the house for more appeal and yes, a pool wraps the ground floor like this!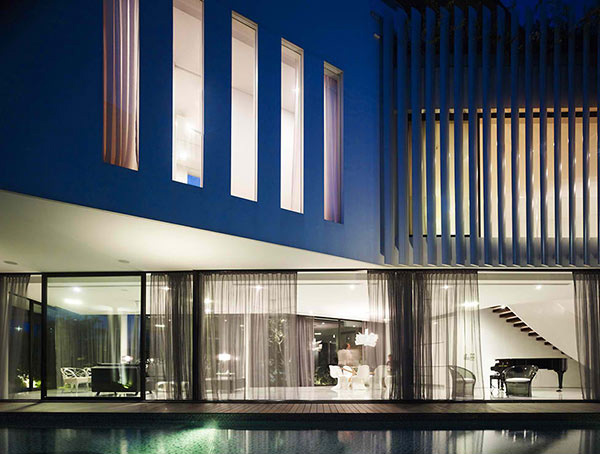 Glass walls make the house look transparent which will intrigue you of its interior.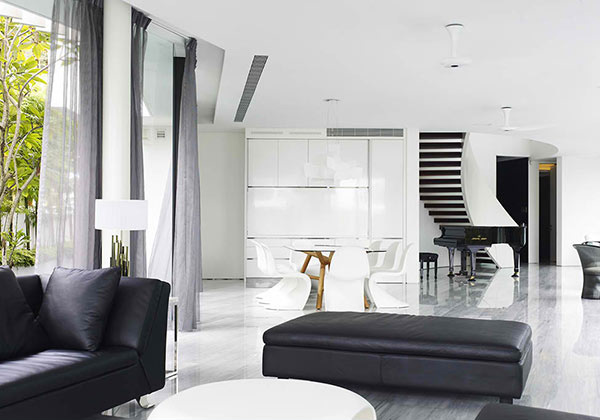 Black and white is seen in the interior which is not just modern but also chic and timeless.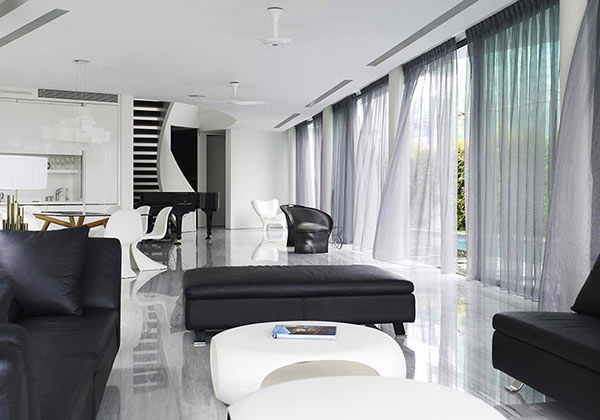 We love the design of the furniture pieces this house has for it varies from straight lines to curved ones.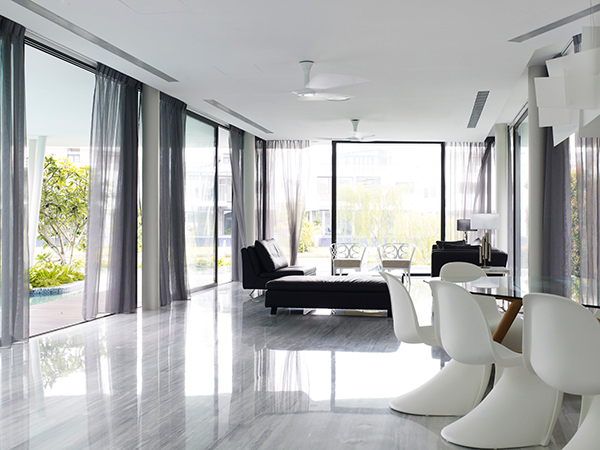 We are not sure of the flooring of this house but it does look lovely!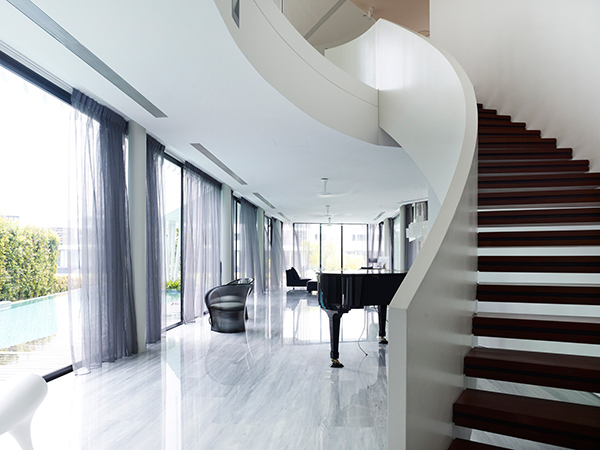 This curvy stairs perfectly complements with the design of the house.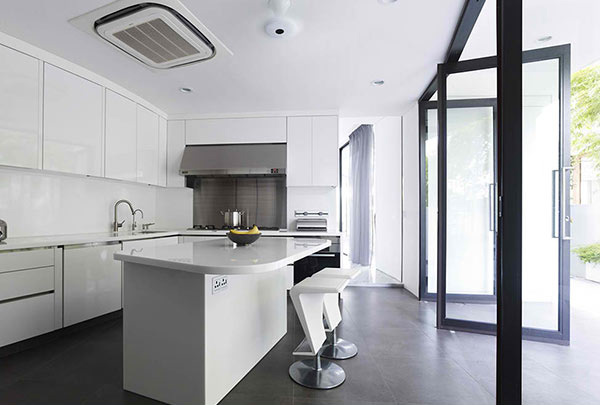 A white kitchen with some black pops found everywhere in the space.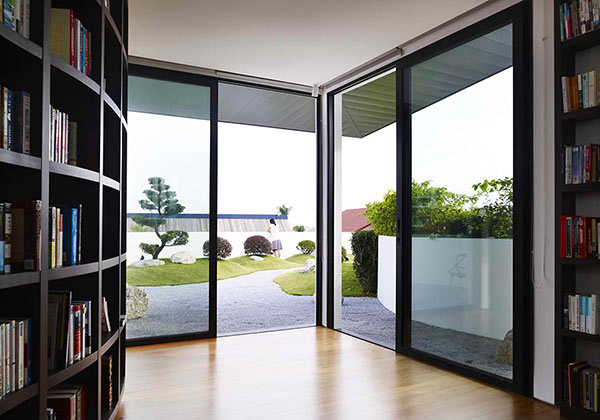 This home library also opens to a beautiful garden that will make one have a better time reading.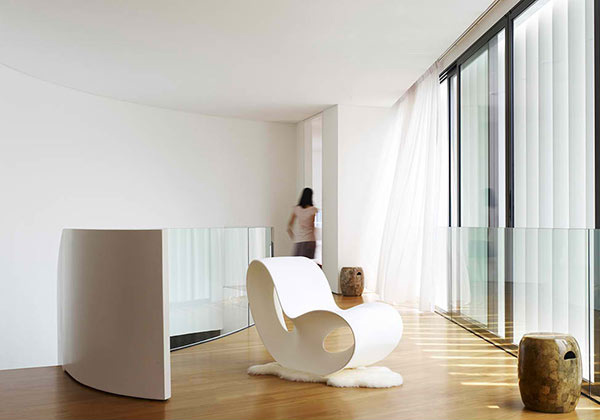 This one is on the second floor, instead of leaving this landing area vacant, some interesting pieces were added.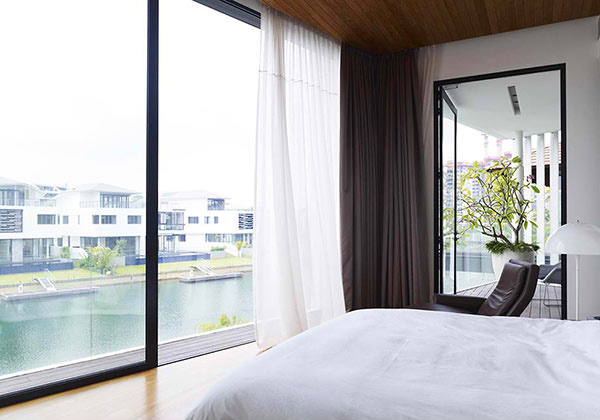 The bedroom allows a view of the panoramic environment outdoors and it has that black and white colors too.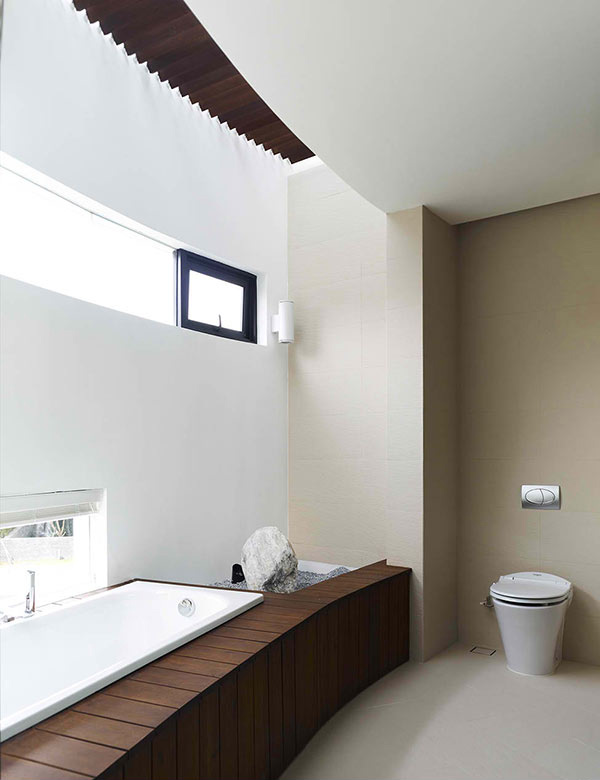 We like how this bathroom is designed especially the tub as well as the windows.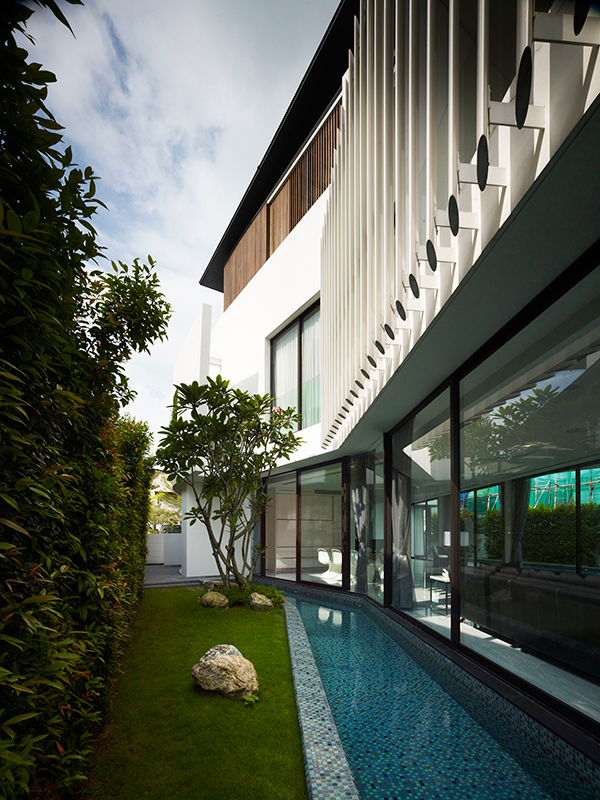 Like what we said, the house is wrapped with this water area. It seems like you can swim all around the house!
And yes, it is connected to this pool that is one interesting feature of the house.
Aemer Architects defines that: "he house opens toward the waterfront in a much more transparent and open manner through glass enclosure, timber deck and balconies. Aamer also varied the spaces of the house sectionally." On one hand, the ground floor was envisioned as a fluid unitary space, comprising living and dining. The second floor, on the other hand, boasts compartments, with bedrooms framing different views of the landscape. There's also a third floor, accommodating a home office. The dominant colors are black and white. The infallible blend of colors inspires elegance and refinement." No one will ever doubt that this house was indeed magnificently designed!