16 Unique Mosaic Tiled Bathrooms
We all know that when it comes to renovating or redecorating our bathroom using the mosaic tiles in its floor or in the wall can help transform the appearance of our old bathroom into a more appealing mosaic tiles bathroom. The designers are very careful in applying the best mosaic tiles that will really suit the color or concept of the bathroom. They considered the taste of the homeowners in their desired styles. Moreover there are different tiles that we can use in our bathroom that will make our bathroom more elegant and luxurious.
Designers usually recommend different trends of tiles where the homeowners can have their best options in providing contrast and a luxurious look. Well, there are so many tile designs and patterns that can go along with other colors and size of the bathroom. Nowadays, the combination of various colors are widely used by many designers in the globe. Another is they placed wider tiles of the same size and pattern on the wall. Today we have gathered the most elegant and amazing bathroom designs with mosaic tiles made by several brilliant designers. Now are you ready to take a look at the collections of Mosaic Tiled Bathroomdesigns? Why don't you scroll down the page and enjoy the images below.
Mosaic Tile Bath 1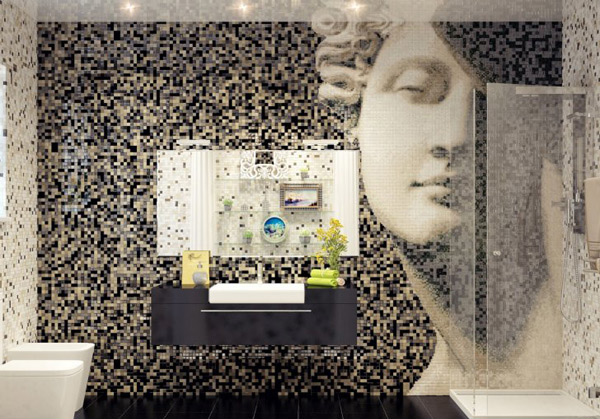 Rusu Ruslan 1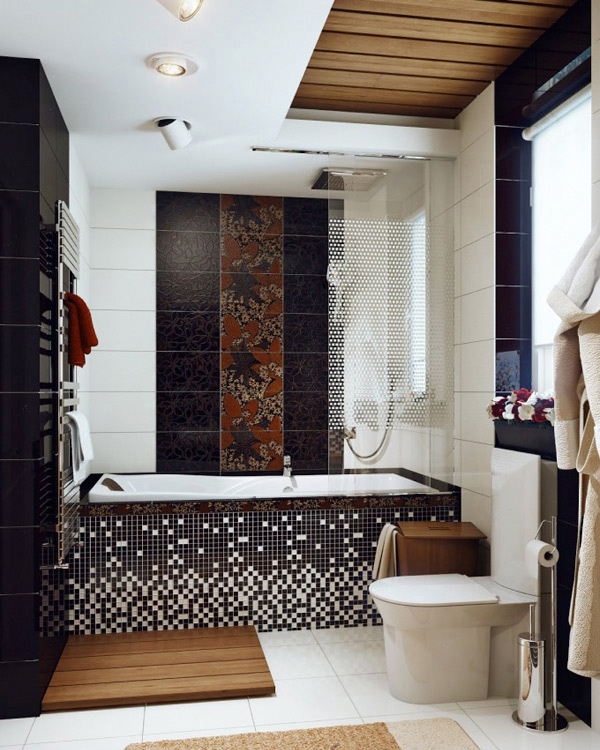 Green and Gold Mosaic Bath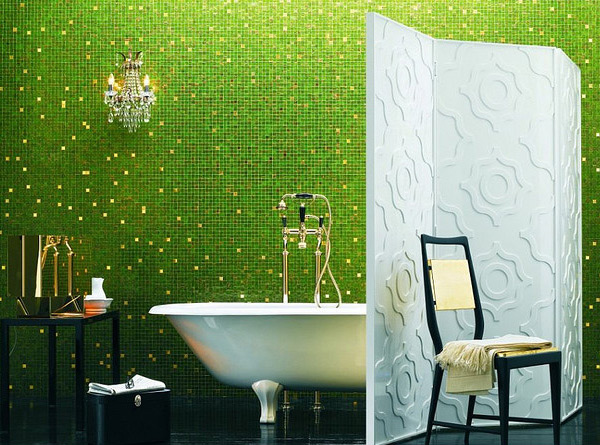 Blue and Grey Mosaic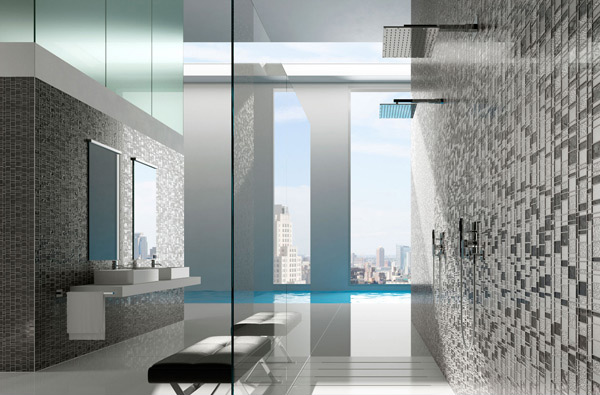 Beige Mosaic Tile Bath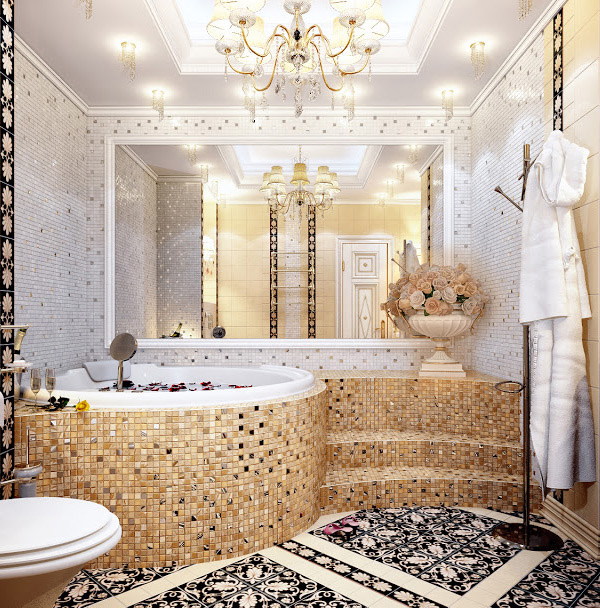 Sari Medina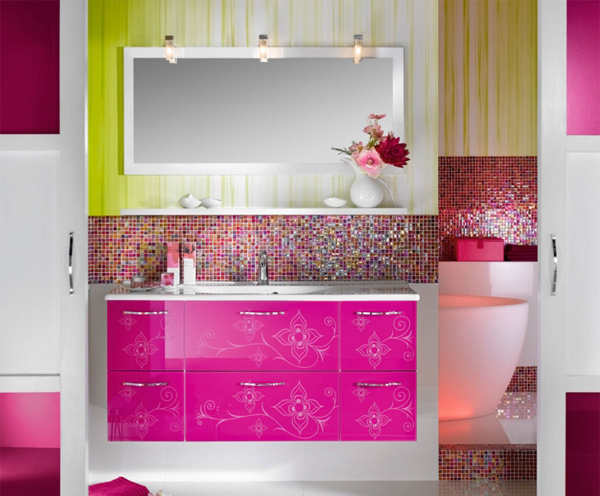 White and Green Mosaic Bath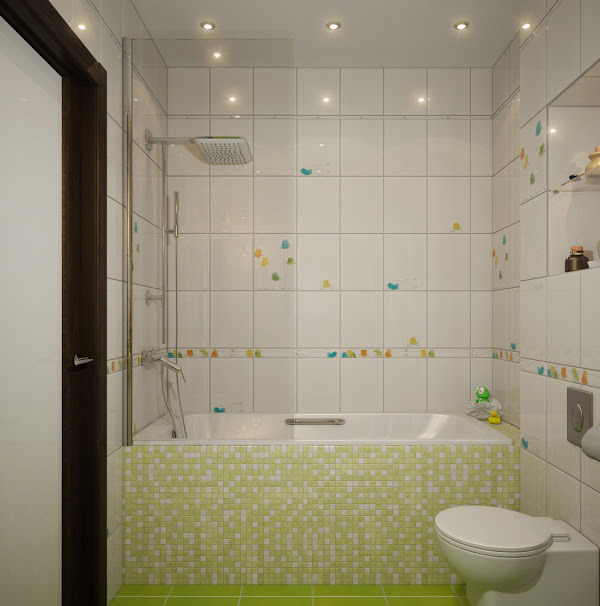 Jaffisan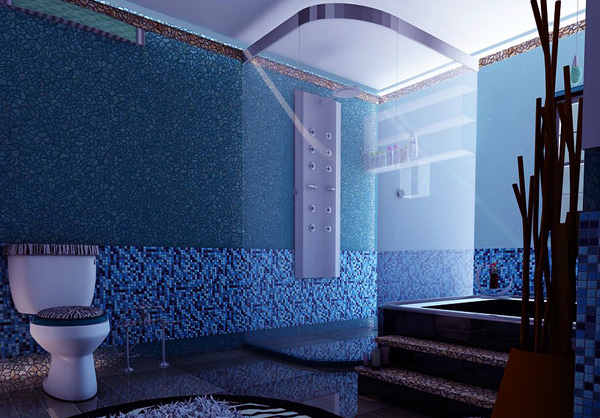 Rusu Ruslan 2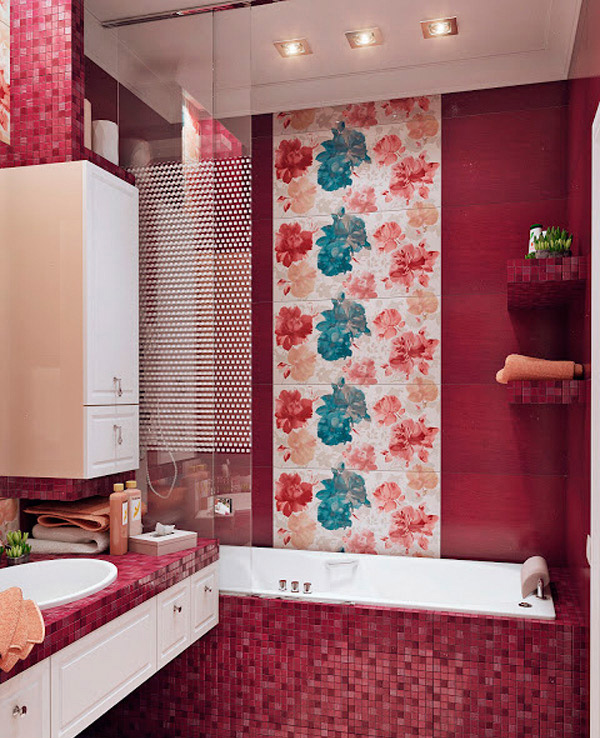 Porcelanosa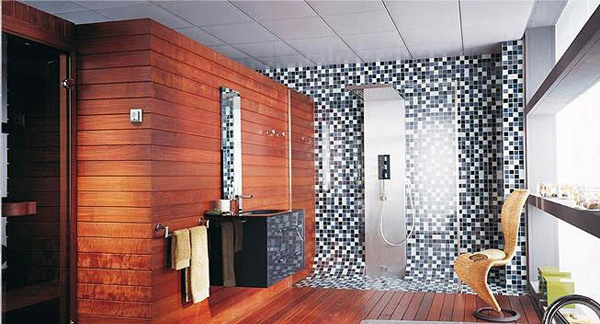 Siam Facade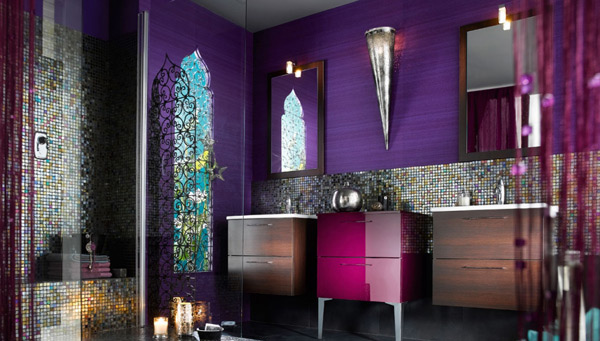 Gray Mosaic Bath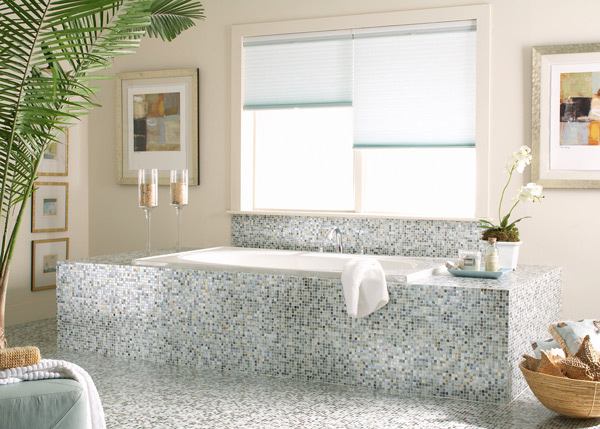 Ardsley Residence Bathroom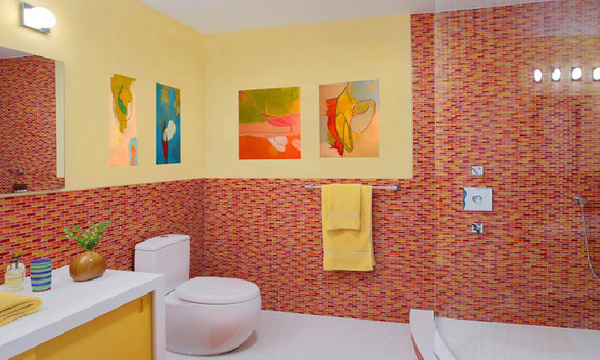 Rusu Ruslan 3
Maverick Hotel Bathroom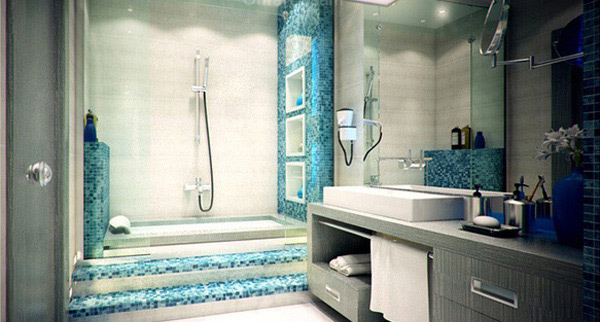 Red and White Heart Mosaic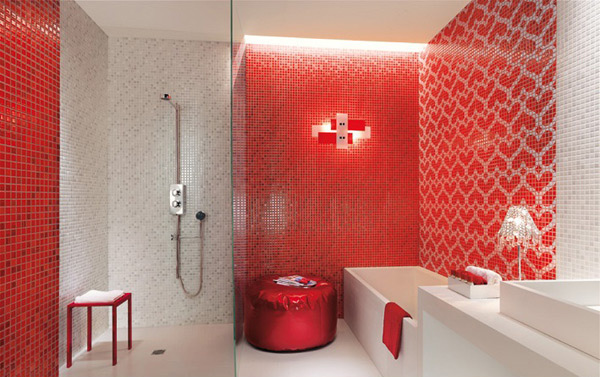 When it comes to the latest trends of bathroom designs we could consider applying the different colors of mosaic tiles. Definitely, it will create a big difference from the old design to the renovated design. And as you can see how the different designers utilize the several mosaic tiles pattern that would surely prove that the mosaic bathrooms are achieve uniqueness. At the same time through the images showcased above we may say that mosaic tiles that come in different colors or patterns are appealing. Again we hope that we have given you another set of inspirations. Check on more bathroom design inspirations that we have done for you!