The Alluring Lima Residence in Calabasas Los Angeles, California
Inspired by the Modern California House Design Trends 2012 Connecting Art and Social, this house is set in an area of 4500 square foot is confidently situated in Calabasas, Los Angeles California. This is a contemporary house found in the edge of a natural preserve that is benefited of the interrupted natural landscape. This is a two storey house that is composed of the main building and the garage, together with a guest room building which are separated by a courtyard. The plan of this house is a rectangular form with the long side composed of large glass doors and windows that features the panoramic view in the surroundings.
Moreover, this house is basically open with living-dining room and family room which is separated by a free standing cabinet. This living-dining area is voluminous with its 14 foot high ceilings and clear story windows. It opens to the kitchen that flow perpendicularly to the main area. However the plan of this house is essentially open with living-dining room and family room separated by a free-standing cabinet. The sequence of the dining area transverses the living area in a series of spaces and each space opens up to the other spaces and to the exterior as well.
While as we chec it, the kitchen has a chain of sliding doors that suddenly disappear into a wall resulting in the eating patio and the kitchen to be merged into a one eating-cooking area. Similarly, the kitchen and formal dining area are open to each other and on the same level of the house. It faces the view and connects to the exterior with one more set of sliding doors that opens up completely. The form of this house is visualized as a sequence of folding roof planes clad in a factory painted charcoal gray metal. Now are you excited to take a glimpse of the different spaces of this alluring Lima Residence? Why don't you scroll down the page and share us your comments later.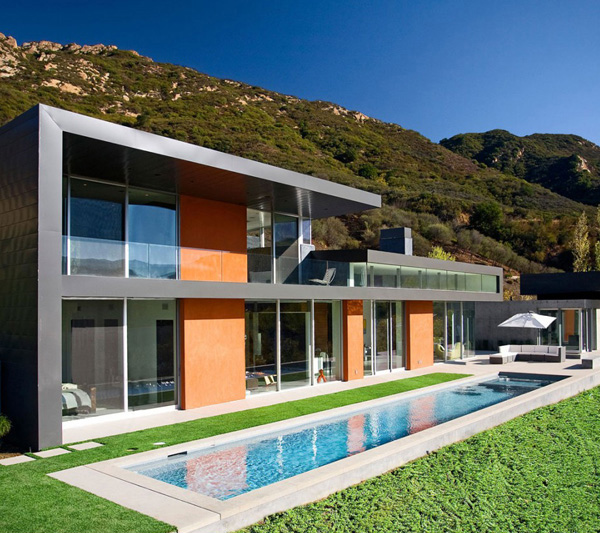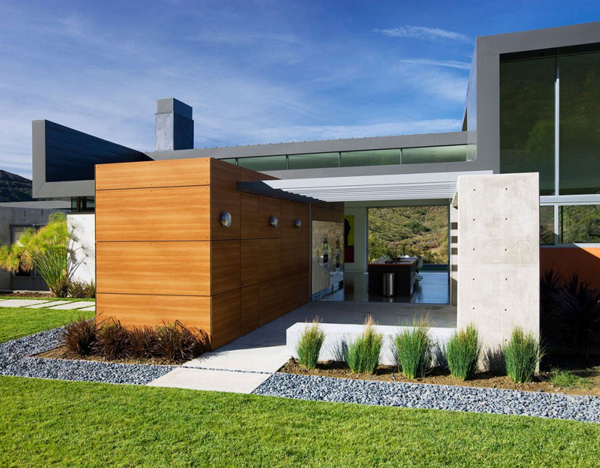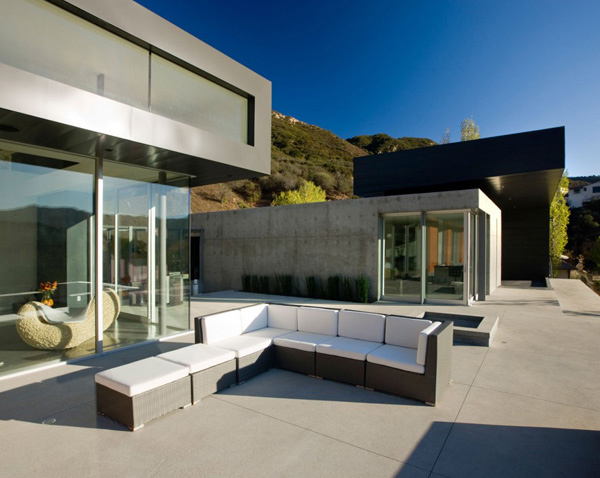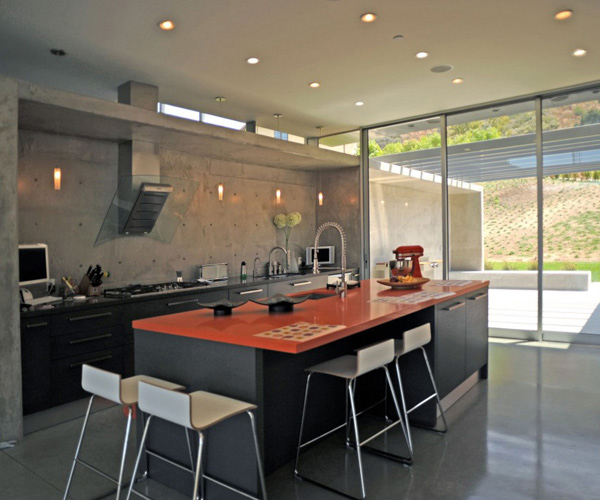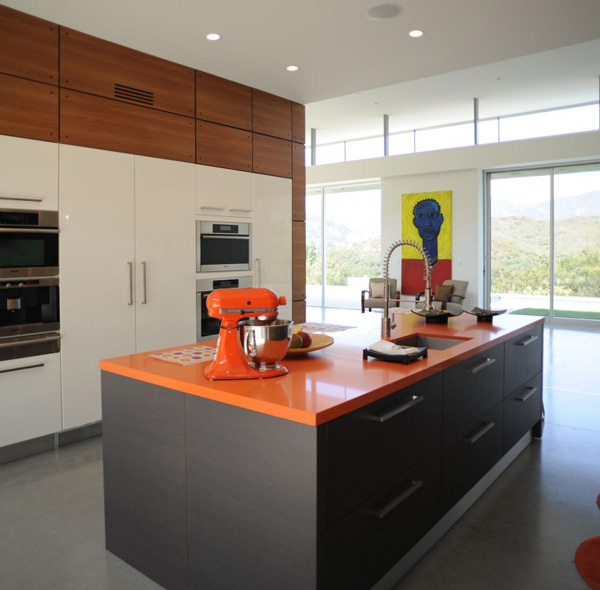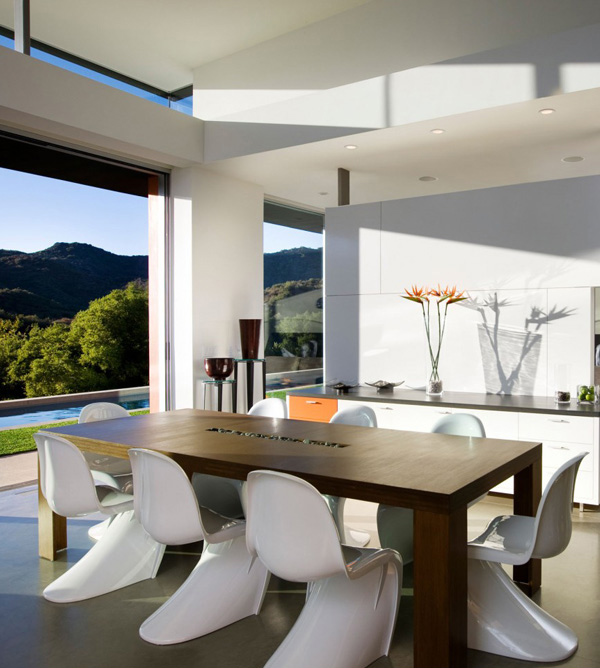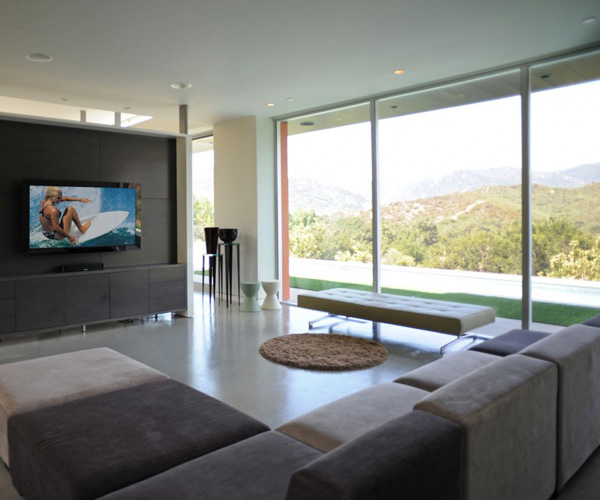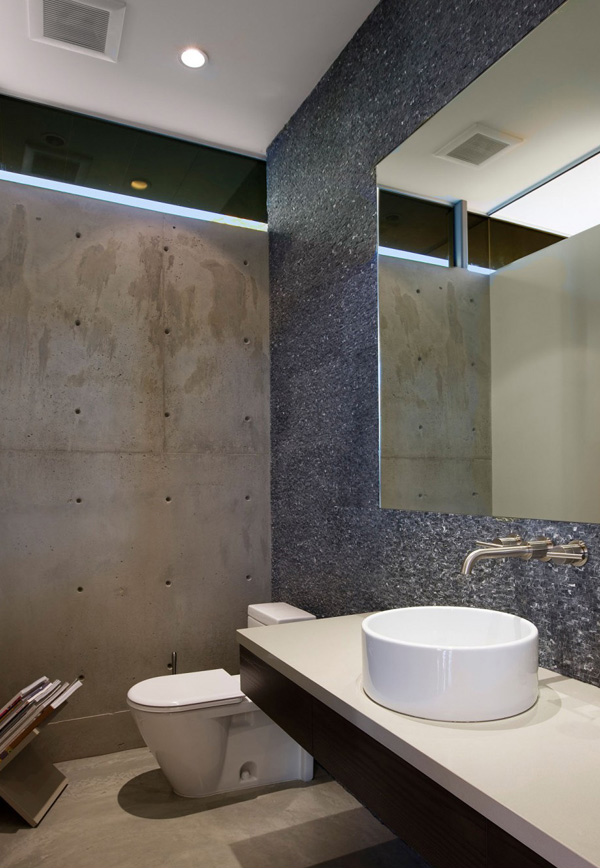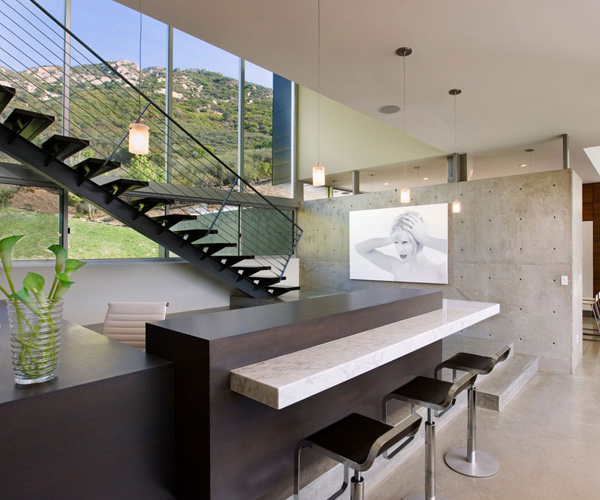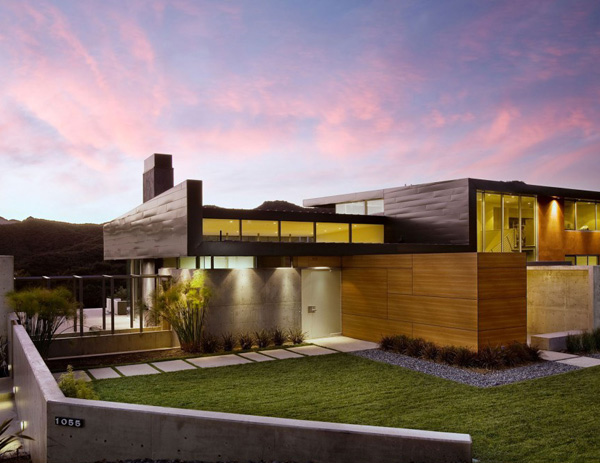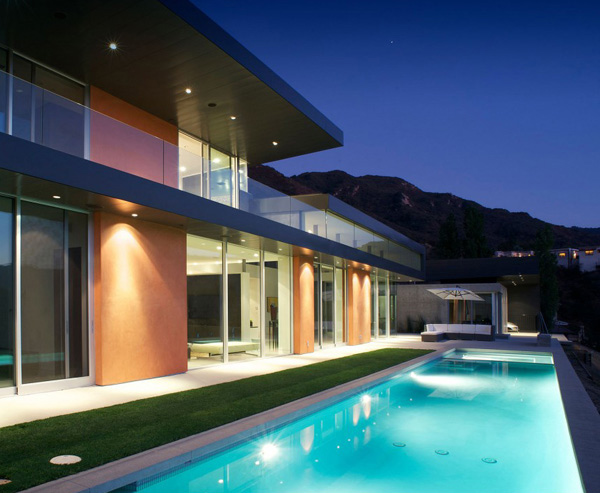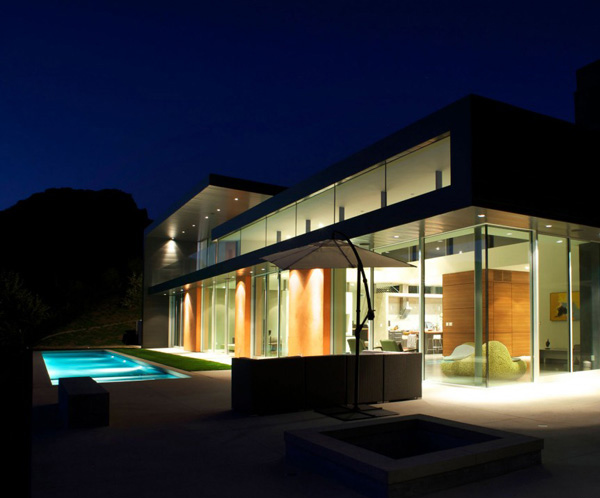 In this house, there is a raised landing area behind the kitchen that is headed to the steel staircase. The family room is separated from the informal study and home office by a built-in a bar. Thus, this Lima Residence is creatively designed by the Abramson Teiger Architects. We can see that there is a strong indoor-outdoor connection reinforced by the large sliding doors and the glass walls in the house. This helps to visually unite modishness of the interiors and the exterior as well. We hope that once again we were able to provide you another incredible idea on how you may maintain the sustainability and style of your house.