The Remarkable Wildcat Ridge Residence in Aspen, Colorado
This house is situated in an elevation of 9,200 feet and had already been excavated for a suspended residential project in Aspen Colorado. It has 200 acres plot that flows parallel with the crest of the mountain ridge. It is where you can view the exceptional picture of the surrounding forest landscape and the abundant mountains. The designer of this house named it as the Wildcat Ridge Residence.The energy sources of this house are seventy two geothermal wells and a generator. It means that it can virtually function independently even if there are no support services from the outside.
Meanwhile, the designer didn't consider the landscape as a great challenge. But they believe that it is more challenging to present a major sustainable architecture. They describe it as a fragile but a challenging environment. Well, the landscape in this place is so dominant, spectacular, and immediate. Together with its alpine vistas on the horizon the design called for an architecture that can move the balance of the exterior into the interior.
Consequently, the design evolved by chasing the longitudinal parallel of the mountain crest. This house has public rooms, study room and a master bedroom that is leaning in the west toward those dramatic views. However, there are guest bedrooms that have an eastern orientation with views of the receding mountain ranges. This house is two hundred forty feet long divided its length by a twelve foot stone wall of moss rock. Well, let's take a look at the Wildcat Ridge Residence images presented below.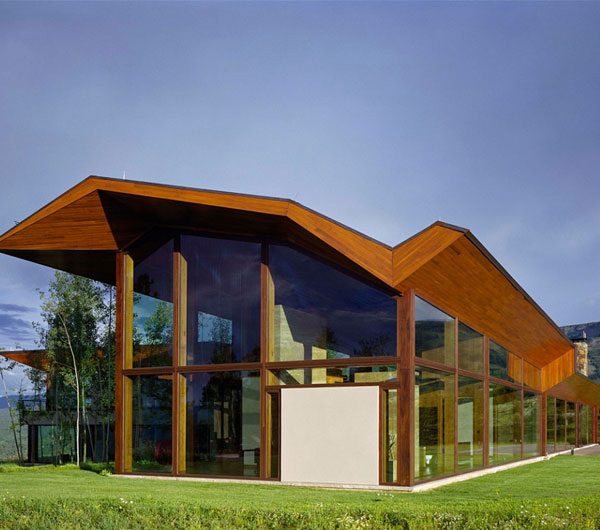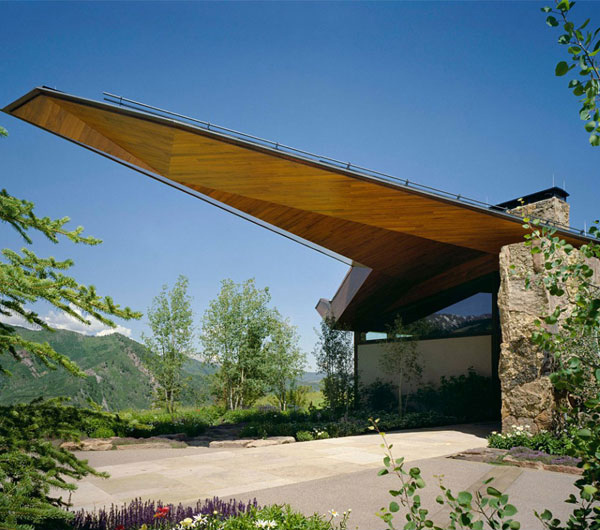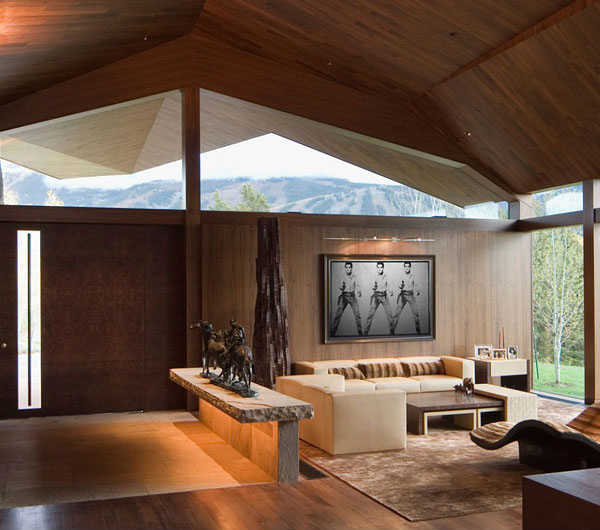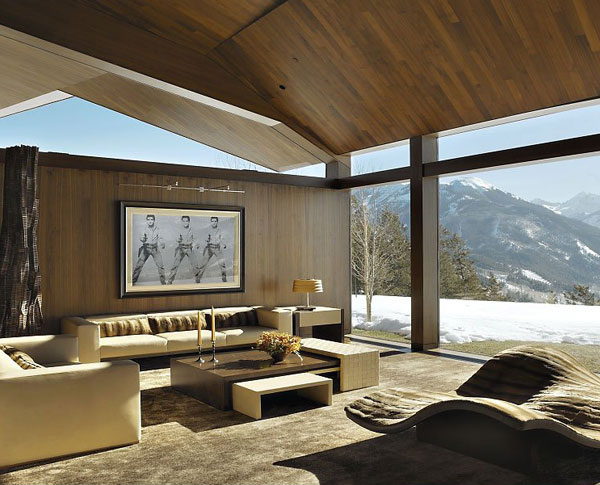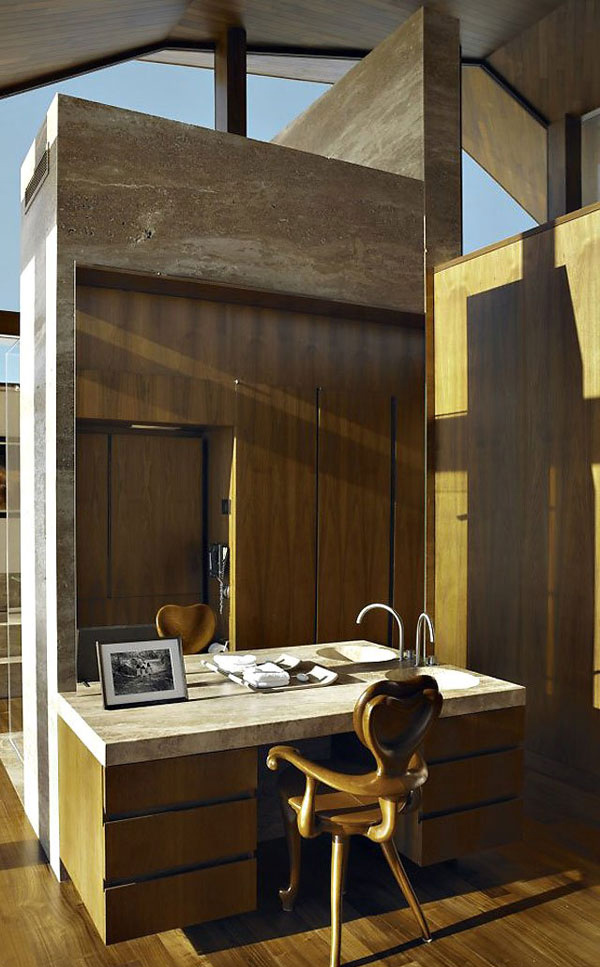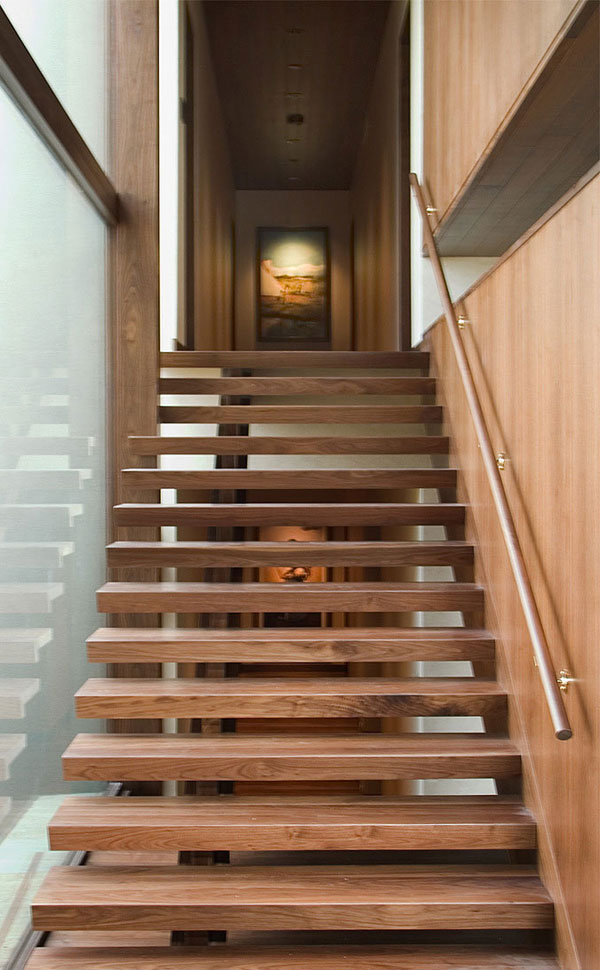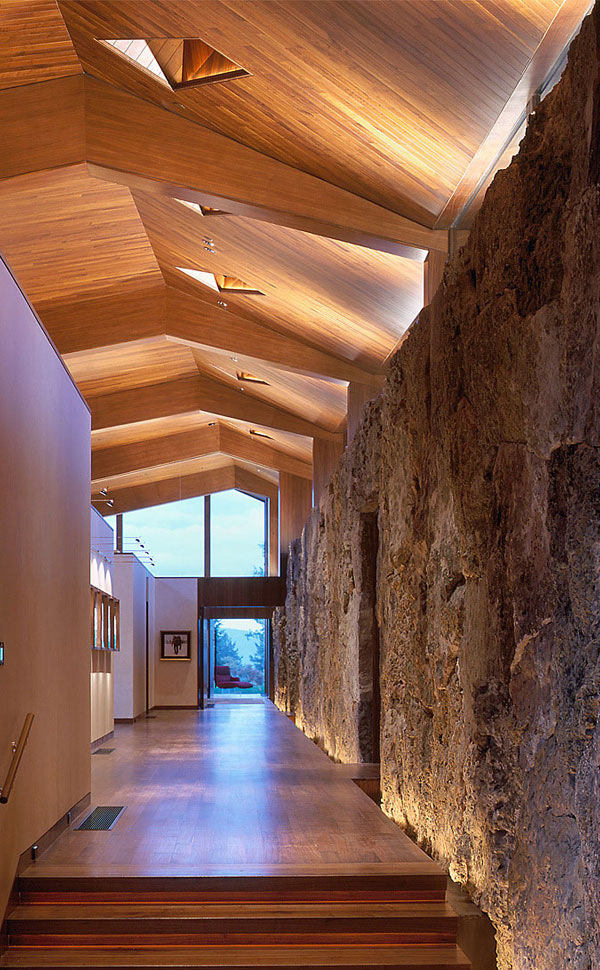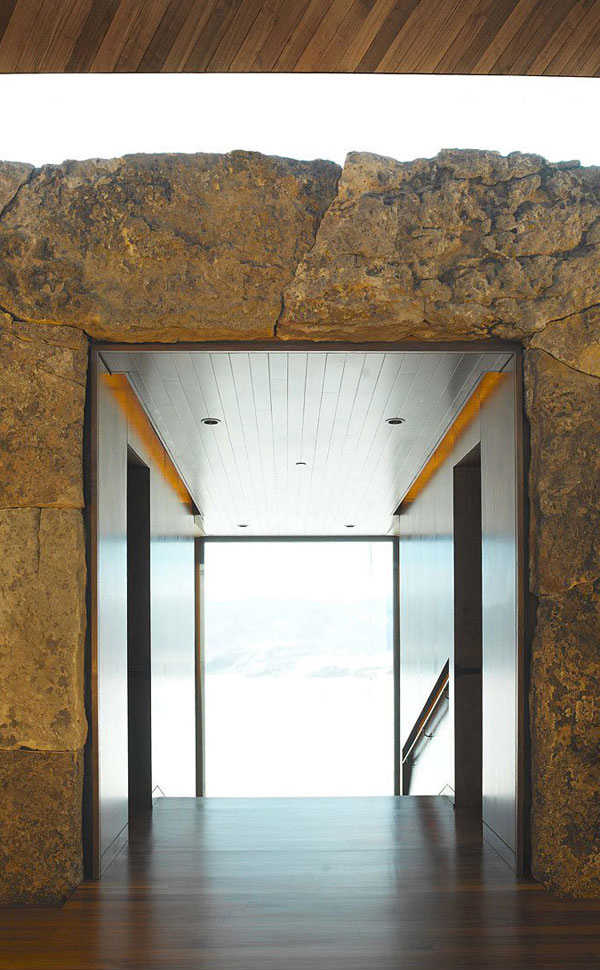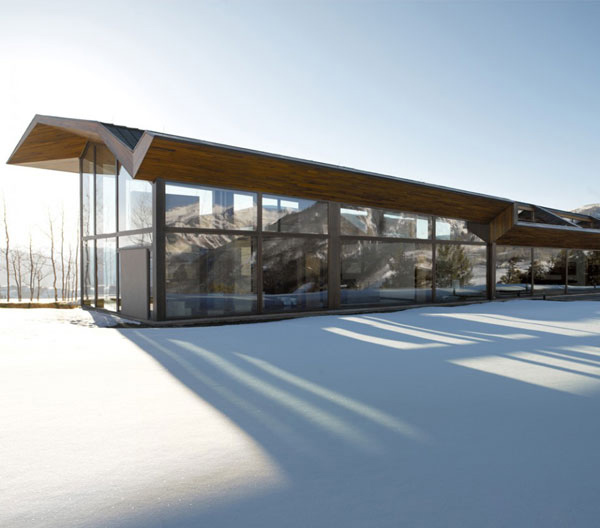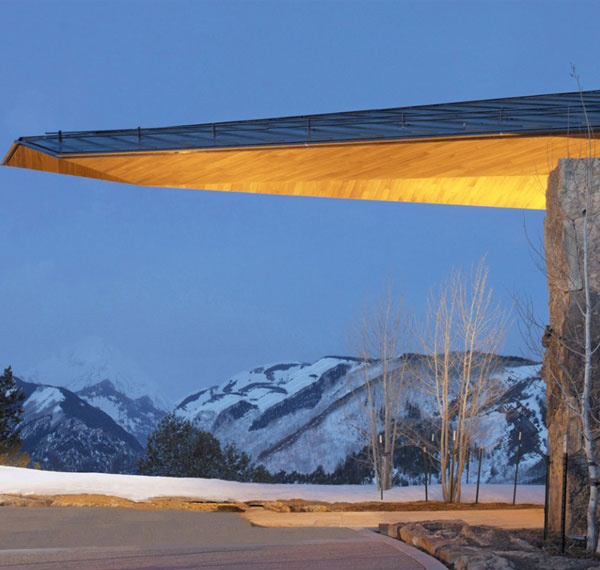 So when you enter this house, the major rooms are located on the left side. While on the right part is accessible by a gallery which is parallel to the wall. As you can see, this area is entirely free of columns. It is structured in long spans by a folded plate design with ceiling heights starting at twelve feet and ascending to thirty feet. The floors, walls and ceilings are clad in black walnut. The exterior are fully clad with local sandstone and stucco.
Thus, this Wildcat Ridge Residence is remarkably created by the Voorsanger Architects . The wells have a crucial function because it is able to heat the driveways, pool and house especially throughout the coolest winter months. Also for the period of cool summer when there is no depleting of any fossil fuels. Well now I hope that we gave you a better idea how to maximize the sources that surrounded your area to make your house more unique among the others.