16 Contemporary Living Room Ideas
Today, we will be showing you 16 Lovely Contemporary Living Room Ideas that we were able to collate for you guys! This is a collection of photos of the most popular room in our homes, the living room! We all know that both contemporary art and architecture is widely practiced by our designer colleagues because it shows off the most recent trends in the industry.
The contemporary living room ideas that we will be sharing are photos of the most liked living rooms in the contemporary department. We will show you how designers teamed up the classiest furniture with the prettiest decors that were used either as accents or main centerpiece. Take a look at our collection!
Contemporary Living Room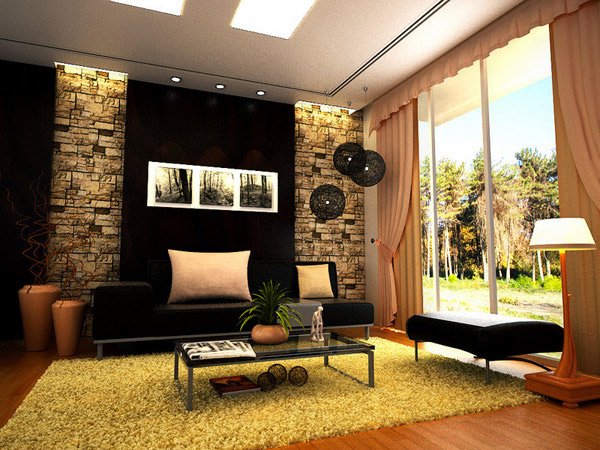 Our first photo for our lovely living room list sure is pretty. With the wall treatment done as the accent wall by the modern sofa, plus the great view outside, this one sure is a hot find!
Living Room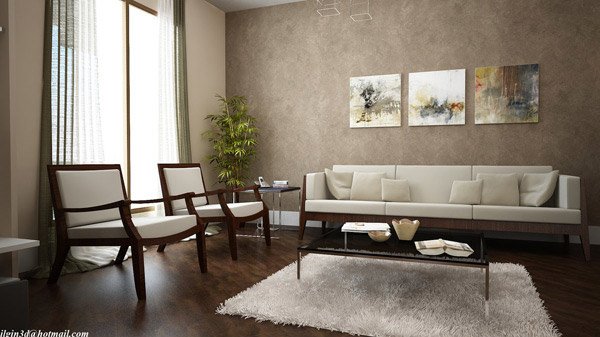 The simple living room furniture as seen in this photo is quite interesting because of the colors used both in the walls, and in the floor. Each one plays a great role in the whole design concept to make each thing in the room look pretty.
Living Room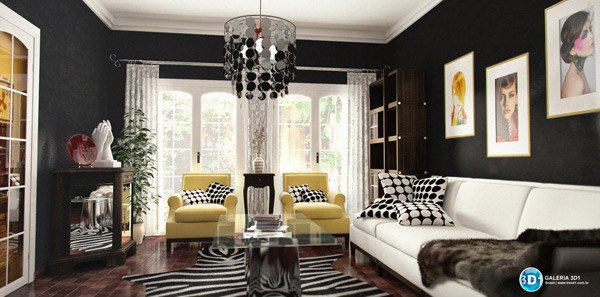 How do you like the color combo in this almost all-black living room. The yellow chairs makes the room light up! The polka dot pillows and the circular pendant light add drama too!
BT Living Room 1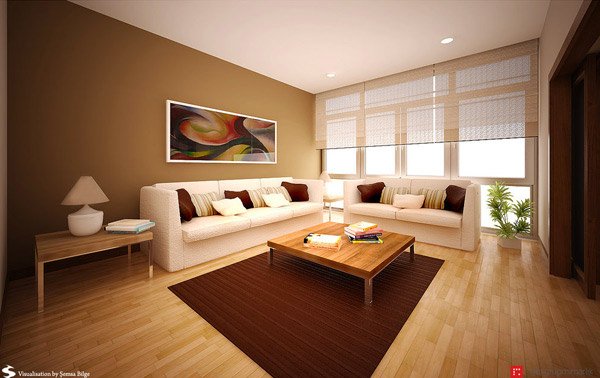 Mixing browns, beige, coffee and white always look great together, like the one in this picture. Guess earth tones just add up well!
Living and Dining Room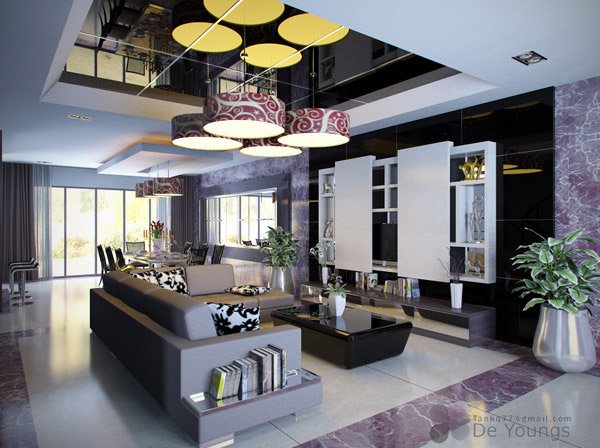 Don't you think the lights plus the pillows in the sofas make the room look prettier? Because those are definitely the accent decors that beautify rooms like this.
Living Room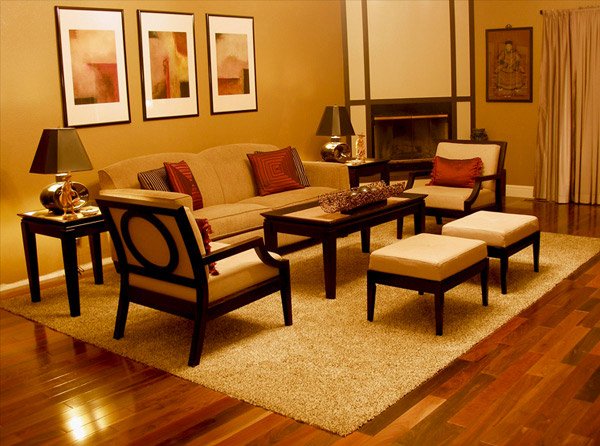 They may look simple, but super classy. The earth colors that were used in almost everything in the room complement one another.
Grimdar Living Room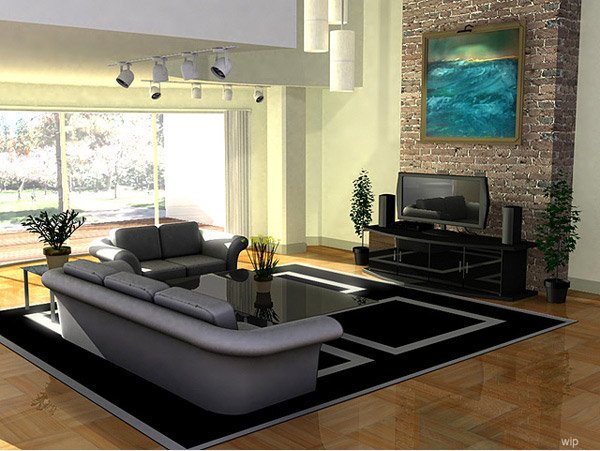 Black and gray together never cease to exemplify beauty and class. In this example, we are able to see that which makes the modern furniture and decor stand out!
BT Living Room 2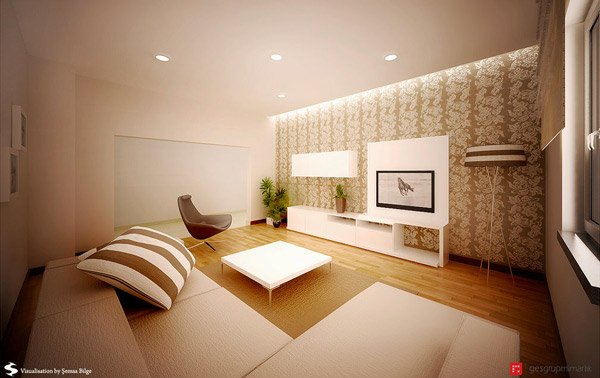 All the cream used in this room blend well with each other that it creates a look that makes the room bigger than what it really is. A good trick is using pastel colors for the interiors.
Living Room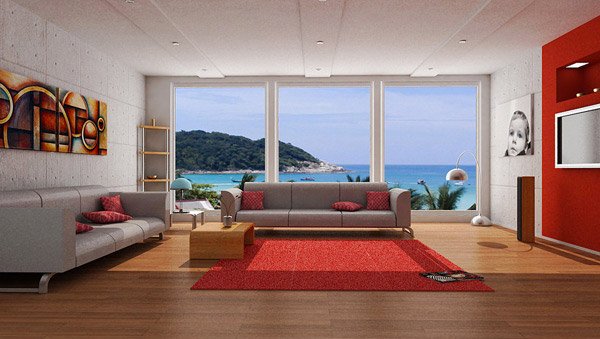 Gray furniture paired with red console, area carpet and pillows sure makes this room modern and classy. Awesome color combo!
Living Room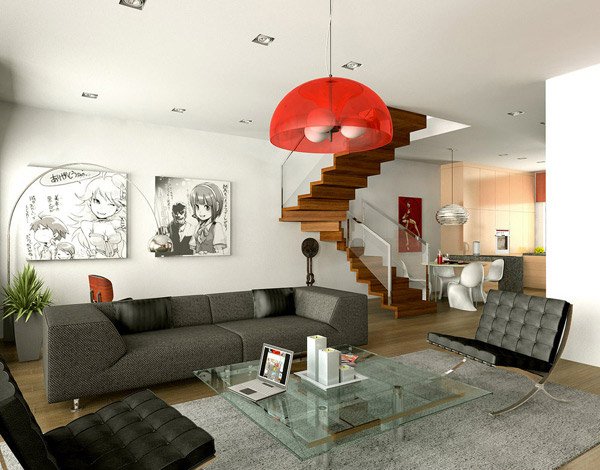 This contemporary living room is brightened by the cute anime drawings on the wall. The red pendant light gives color to the room too!
Mari Contemporary Living Room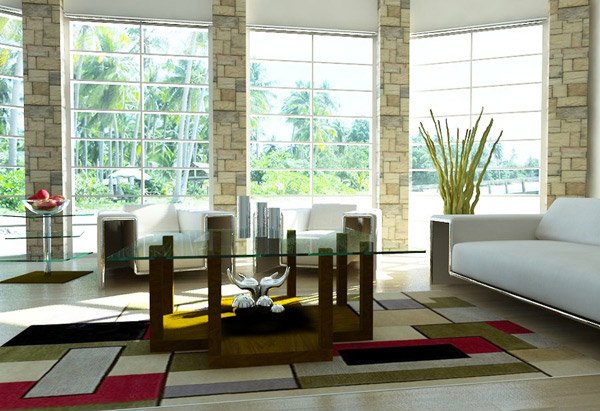 This room sure gets all the light it needs from the windows that allows all that. The patterned area carpet also brightens the room since the sofa and the chairs are in white.
Simple Condo Living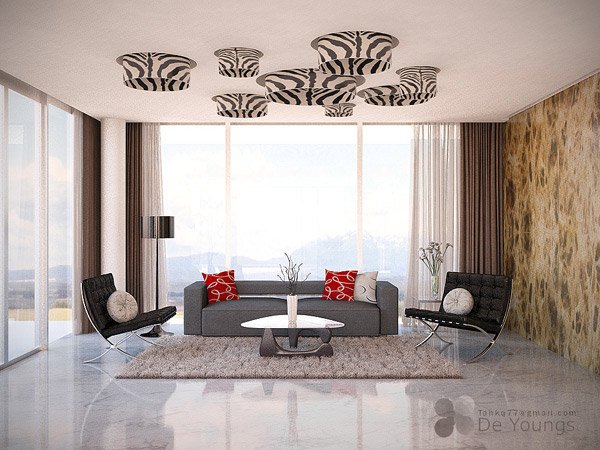 Another classy example of how to decorate a spacious living room in a condo. The use of contemporary furniture with catchy decors creates a great look for any room!
BT Living Room 2-2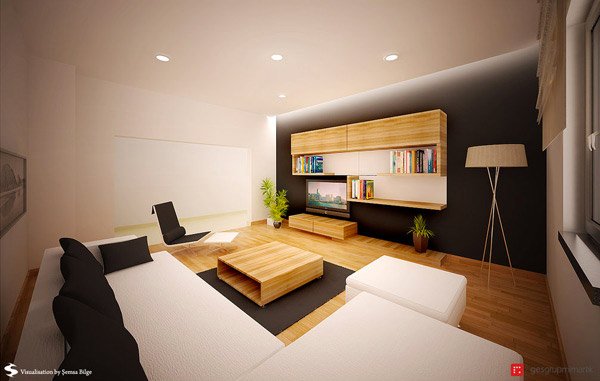 Here is another variation of Semsa's work. A contemporary living room with modern furniture matched with wooden consoles, center tables and cabinets.
Living Room MJ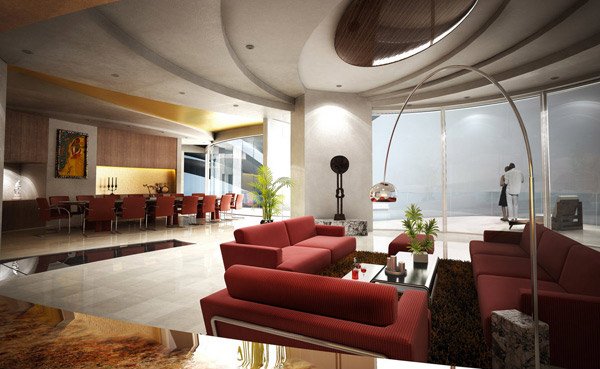 Using red as a primary color for a palette seems all too bright, but in this living room, we are able to see that it does stand out but not flashy!
Living Room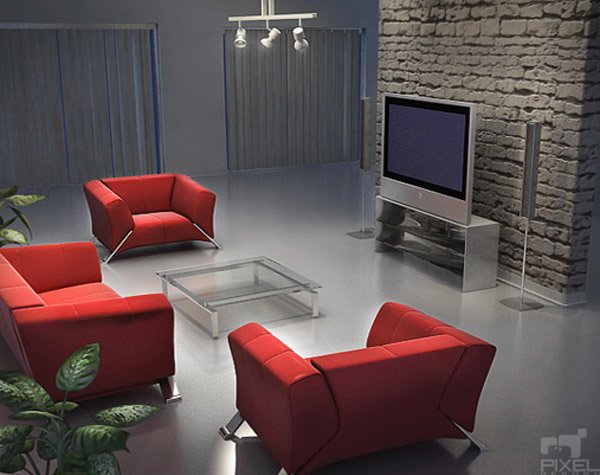 Minimalism is usually practiced in achieving a contemporary look, just like in this photo. The use of red in this living room makes a bold statement of freshness and glamour!
Contemporary Living Room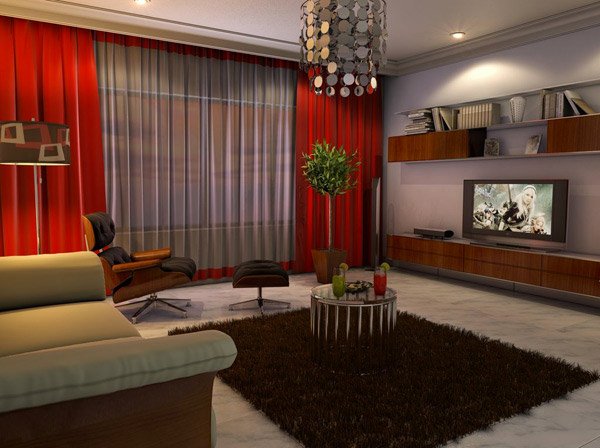 Another way of using red as an accent in the living room is by turning it into curtains! Matching it with browns and beige, it sure works, what do you think?
Did you like the photos we had for you? The 16 Lovely Contemporary Living Room Ideas were inspirations not only for us, but for the designers who designed them. They bring about our inner designers and decorators which likes to lurk around and observe the trends in the design industry. We sure hope to be able to make a lot more collections like this for you guys! We also had a previous collection of 16 Elegant Contemporary Living Rooms and 15 Adorable Contemporary Dining Room Designs.