A Refreshing New York Apartment With Hints of Modern and Industrial Design
Once again, we are going to show you an amazing interior design of an apartment. I know you got so much ideas from the apartment interiors we have posted but the list goes on and on. Each day, you'd be seeing much of interiors and home exteriors that will motivate you to get your own place very very soon. If not that soon, you can use these as inspiration for your future home. Like I said, we will show you another apartment interior. This one has a refreshing feel because of its colors and the layout as well.
A 750 square feet apartment has a bold and sculptural character comprised of one bedroom and an open layout for the other spaces. It is located on the 5th floor of a building that is overlooking Sarah Roosevelt Park in New York, USA. From the apartment, one can get an extensive view of the city. In the interior, the house has a wave-like sculptural wall where the laundry, storage and powder room are housed. The over look is indeed very modern and neat. Come take a look at this apartment.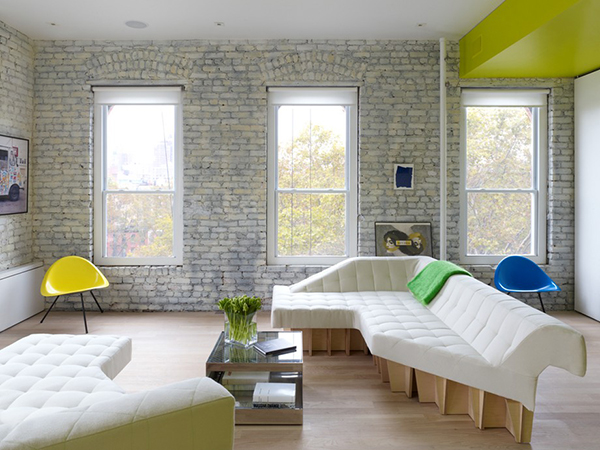 The walls of the interior is mostly exposed brick that has been white-washed.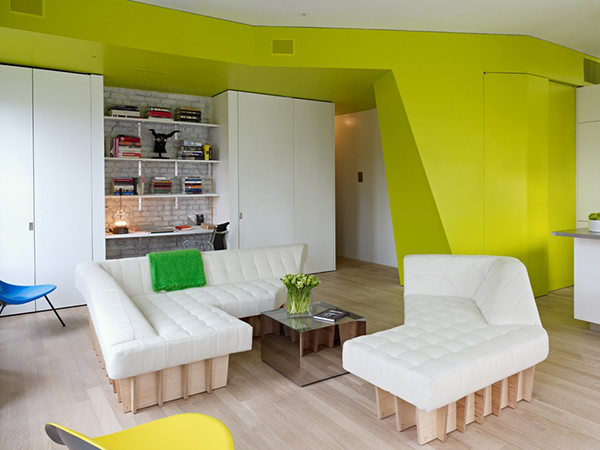 It has furniture that are high functional and modern in style that would match well with its subtle industrial appeal.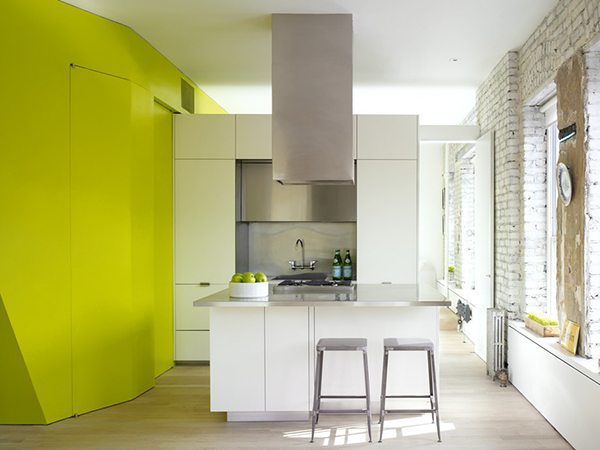 The kitchen is also small but compact and has all the functions needed for food preparation.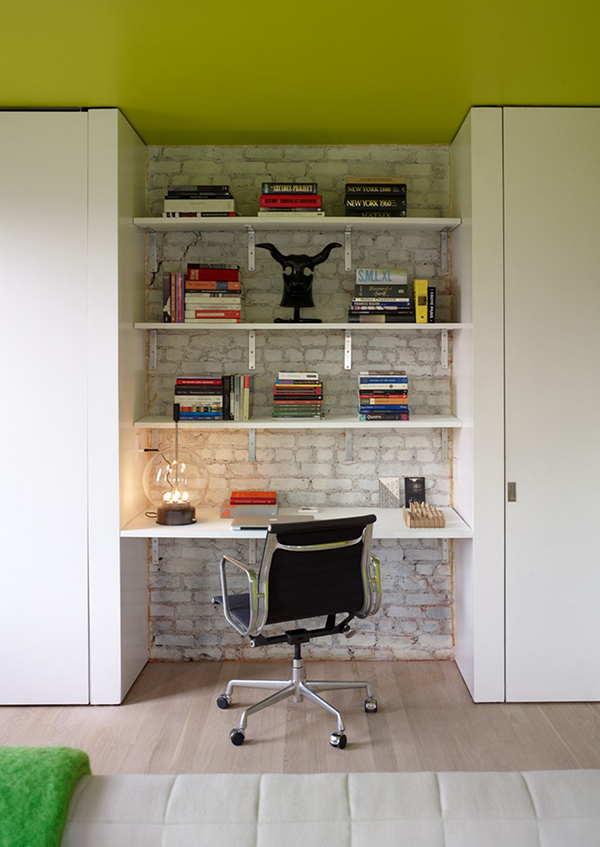 This is the working area where in the books are displayed beautiful against the brick walls.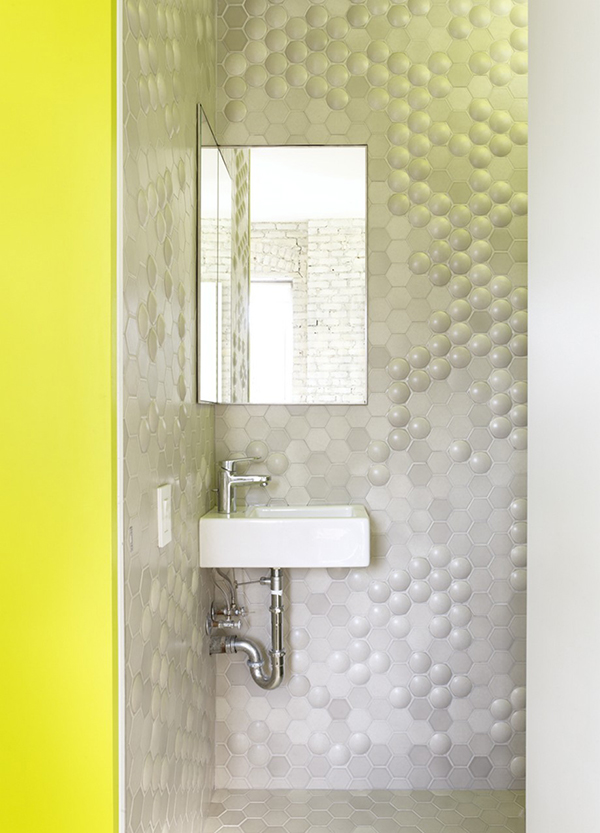 Love the texture of the bathroom's wall as well. It does look stunning with some bulging parts.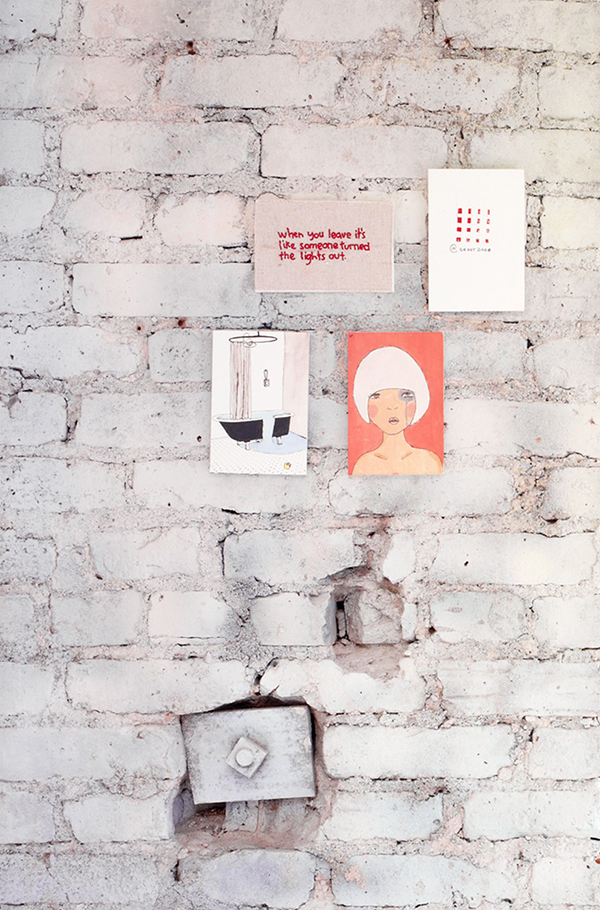 Wall arts were installed on the brick walls to add more artistic vibe into it.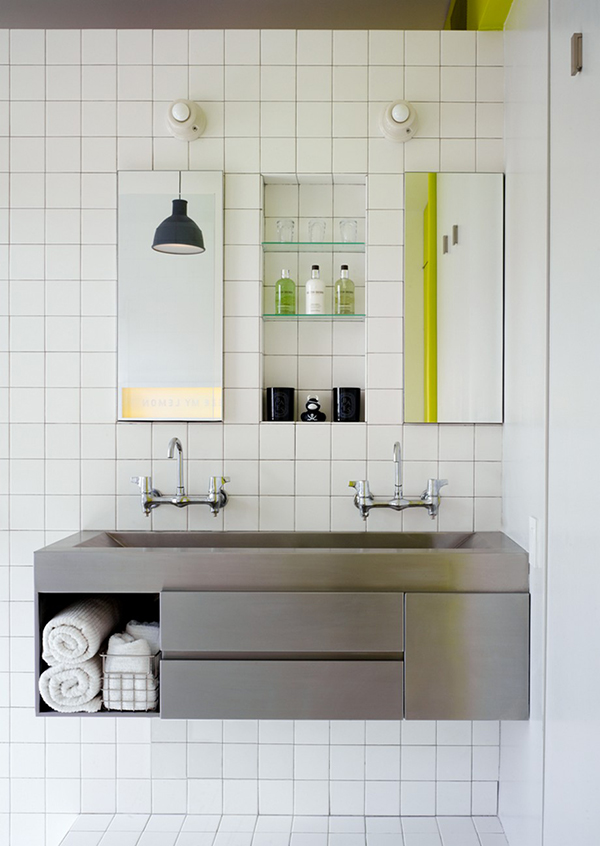 This bathroom has white tiles in it that gives it a bit of classic appeal.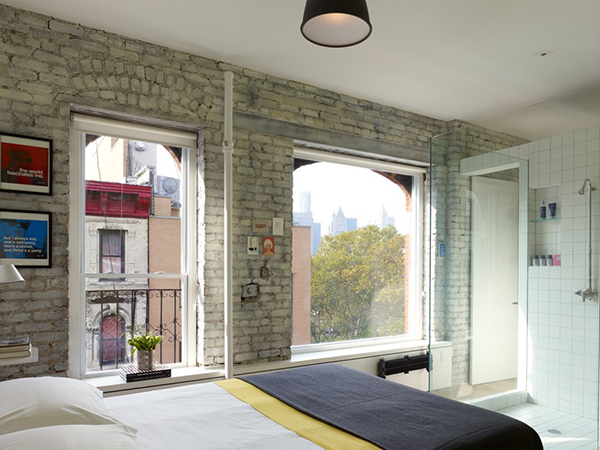 This is the bedroom with large windows allowing a good view of the city.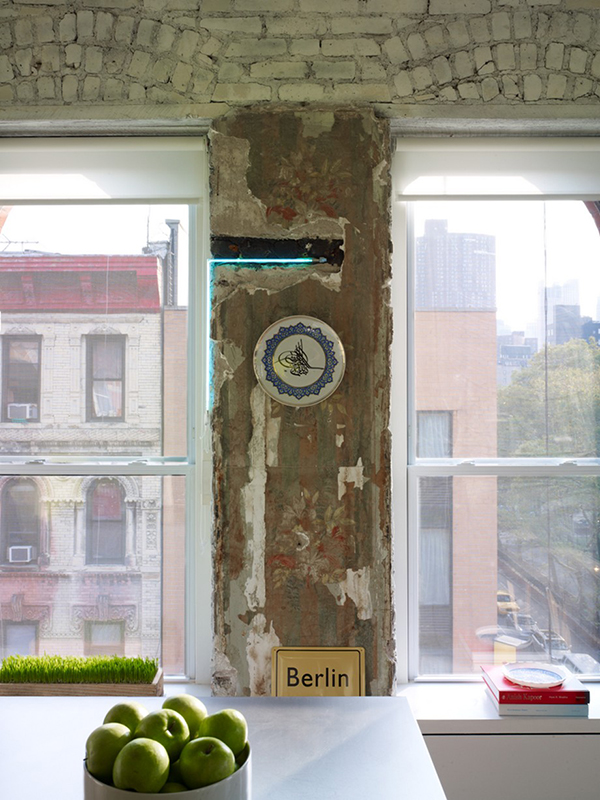 To retain some history in the apartment, traces of vintage wallpaper in the kitchen area were left.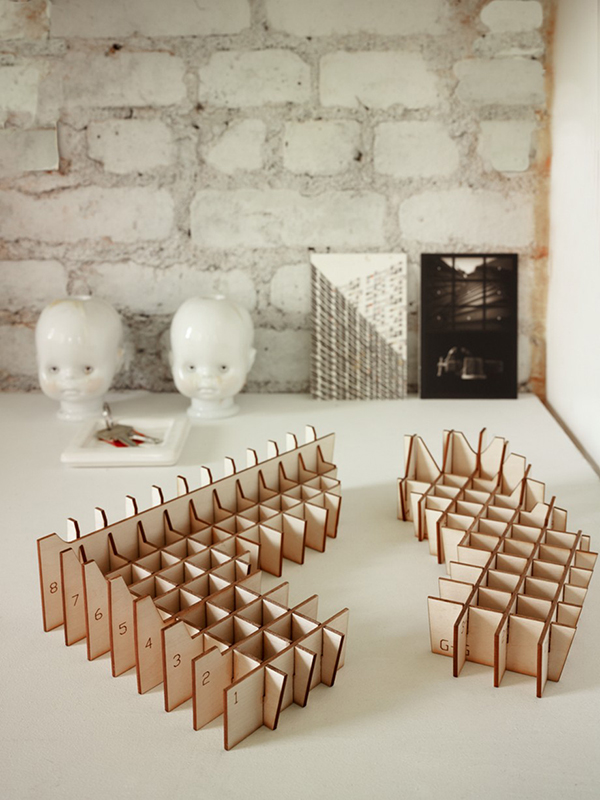 You can also see some interest decors and other home accessories in the house too.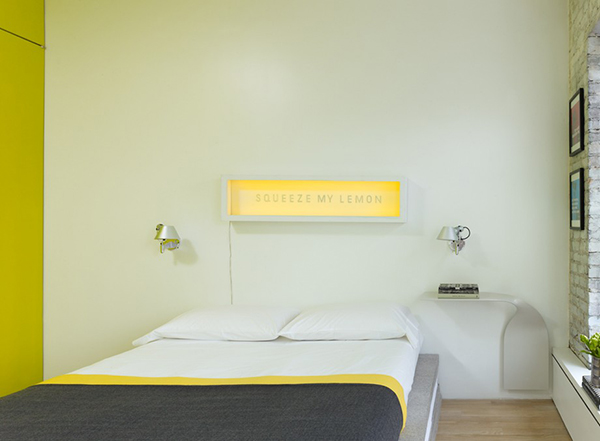 I guess that lighted thingy on the headboard changes its color and texts too.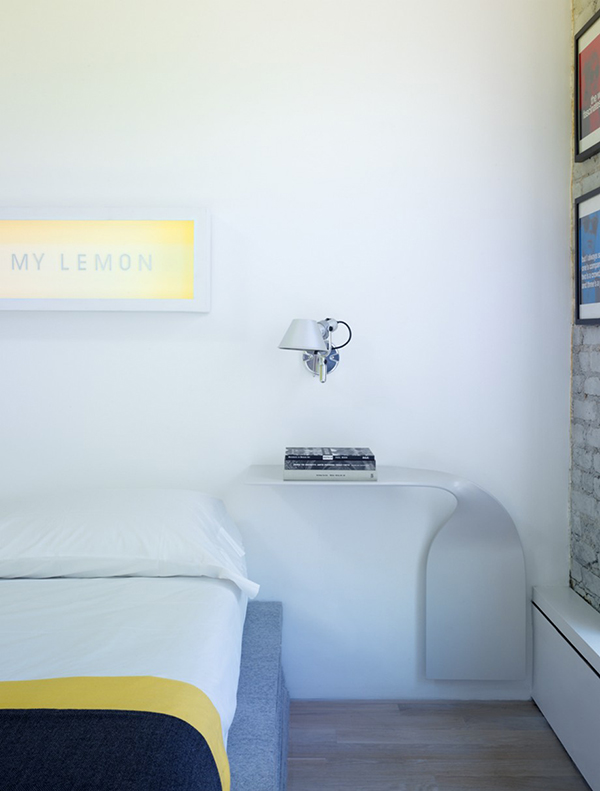 In this bedroom, there are minimal items as well as the design of the furniture are modern minimalist in style too.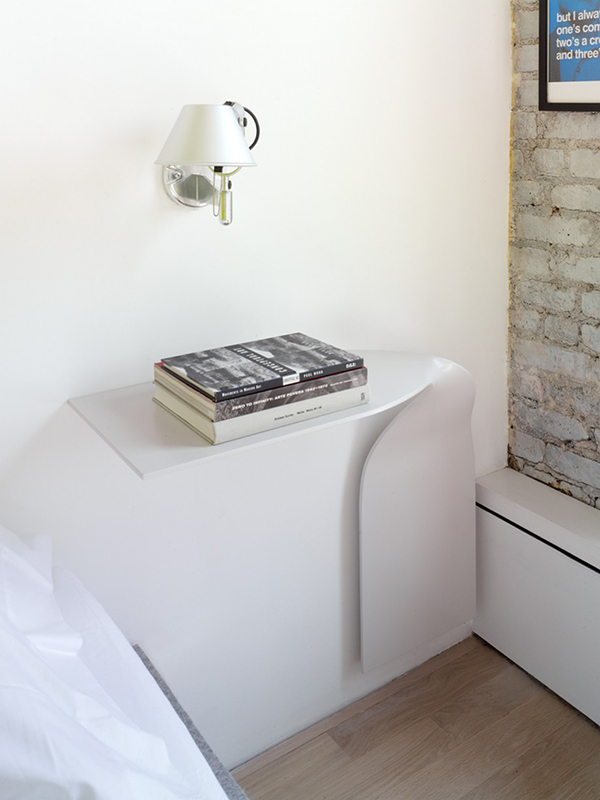 Just look at this slim design of a side table that is attached to the wall.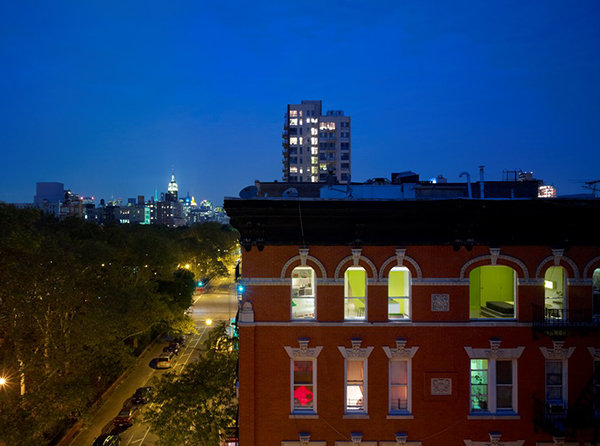 This is what the exterior of the apartment looks like. The space we featured is located on the topmost area.
The Buro Koray Duman Architects designed this stunning modern interior of an apartment. I like the look with the exposed bricks painted in white. It actually added to the appeal of the entire space but what adds to its beauty are the pops of colors in it. This space may be small but it has everything the owners need. And it is indeed beautiful!