Enhance your Walls with Vinyl Impressions Wall Stickers
Your house is a place that you consider yours. It is where you spend most of your time, where you gather good memories with the family and where your personality is being molded. No doubt, it is an important place for everyone. Of course, all of us would like to stay in a nice place where it is comfortable, cosy, relaxing and filled with good ambiance. This can be done when your home is well arranged, clutter-free, and well decorated.
Aside from the furniture and the accessories, you can also make your home the best place for everyone by enhancing your walls. How would you do that? There are many ways to enhance a wall through wall arts. A framed image or art work can also be a good way. But Edward Currer and his team found a better way to give more life to your walls. He introduced to us wall stickers of Vinyl Impressions.
Vinyl Impressions is specializing in modern vinyl Wall Stickers for baby or kids bedrooms, interior design, nursery stickers, wall murals, car decal stickers and labels. They print the best custom stickers that are both affordable and fun. One can replace posters with stylish home decor wall stickers from vinyl impression. You can remove them whenever you want and even transfer it to another area in the house because these stickers are easy to apply, remove and reuse. Vinyl Impression Ltd provides the best quality Wall Stickers that are handmade in the UK. They come in various designs which can surely be a big addition to your interior design. For today's feature, let us take a look at a showcase of some of the wall sticker designs from Vinyl Impressions.
Cherry Blossom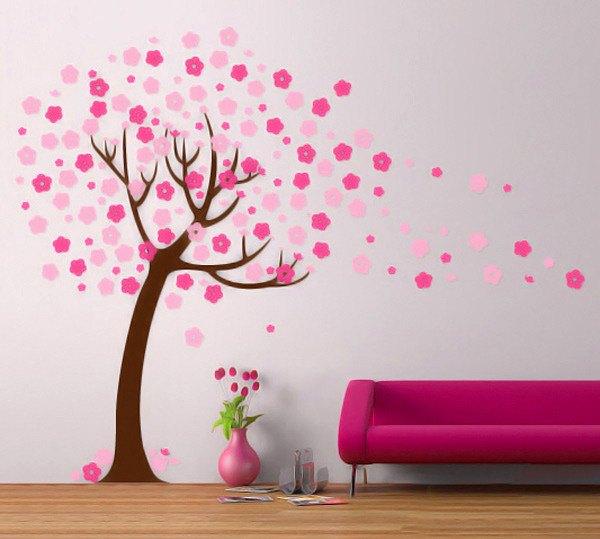 Bring in a cherry blossom in your house to give it a romantic aura like this living room.
Abstract Flowers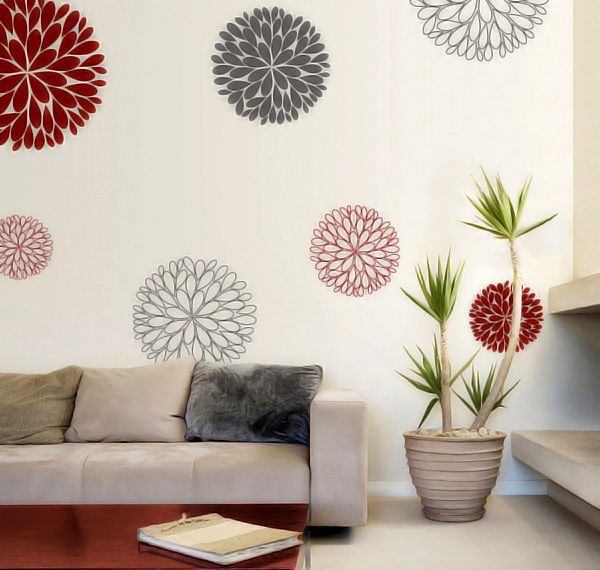 Your room will look certainly unique and appealing if you give it a touch of abstract flowers as wall art.
Owl in the Trees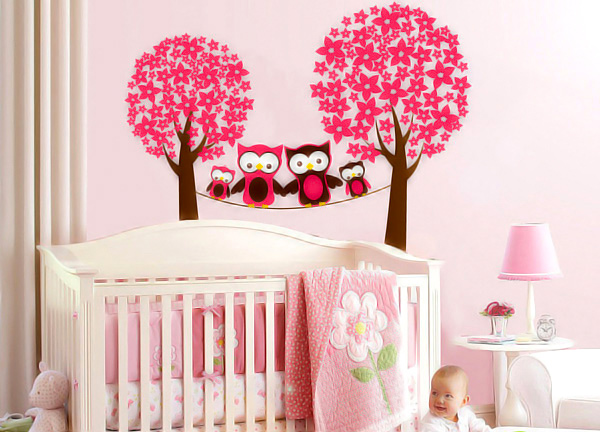 Aren't these owl family cute? Certainly yes! It would surely make your room look more chic and suitable to your little princess.
Abstract Plant Blank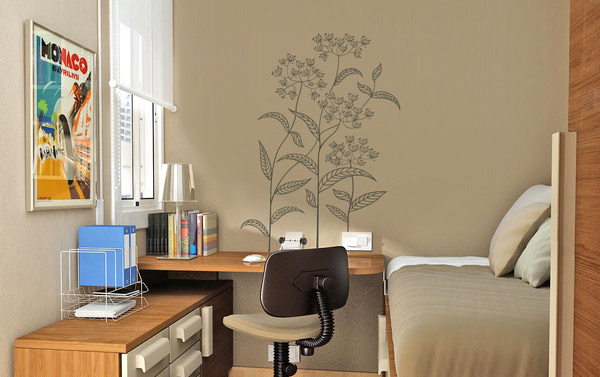 Add a simple wall art with this abstract plant on your wall. You can place this anywhere to give a minimal yet attractive look.
Birch Forest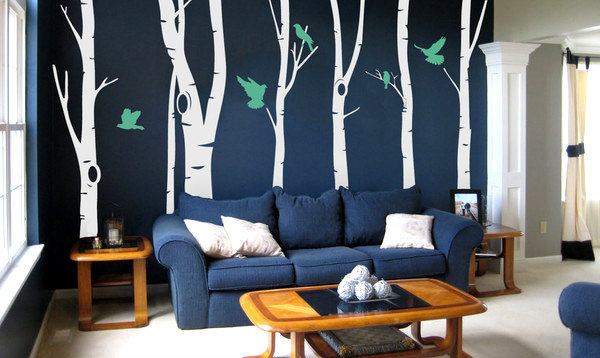 Any room would look like a forest if you place these birch forest trees sticker into the wall.
Eat it or Starve Square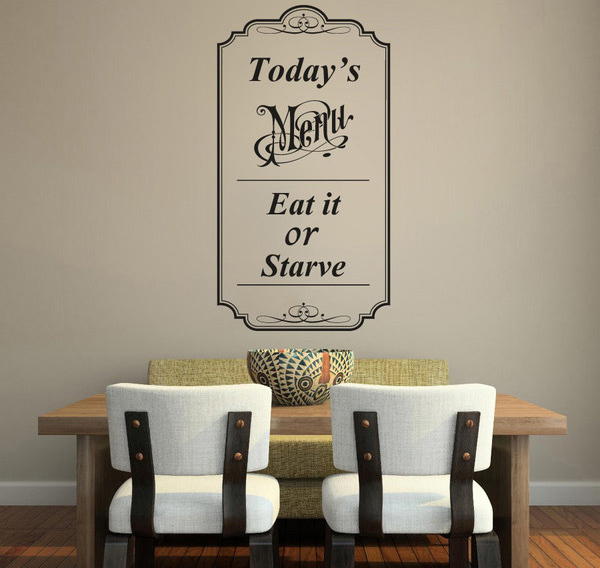 A wall decor suitable to your dining area can be added to make it look a little classic.
Blue and White World Map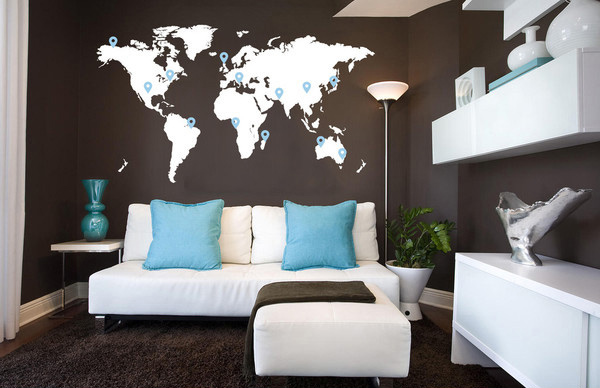 Placing a decorative world map on your wall would certainly make your room look distinct and attractive.
What I Love Motto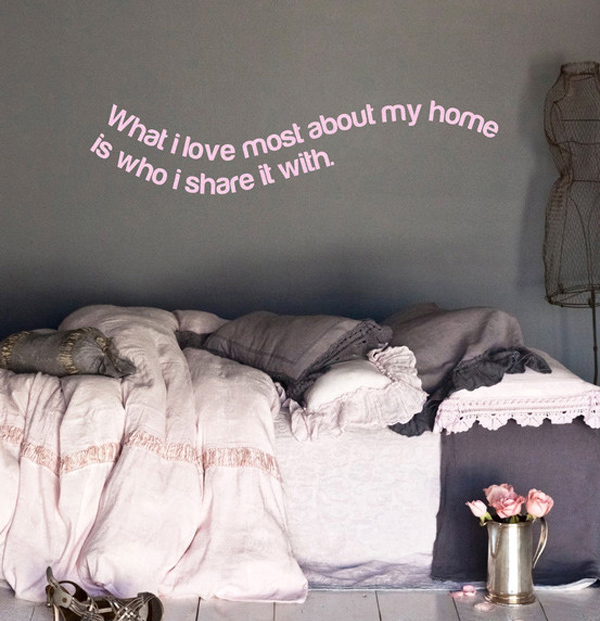 Make your room more special and personalized with this motto placed on your wall. This could also be a reminder of how valuable your family is to you.
Girl with Heart Ballon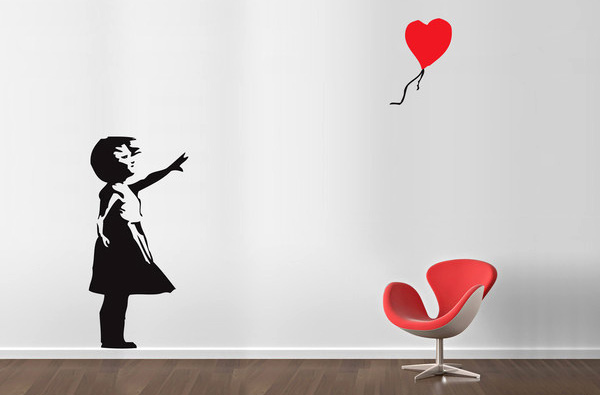 Stenciled girl with a red heart ballon on your wall can be an added appeal.
Heart Sticker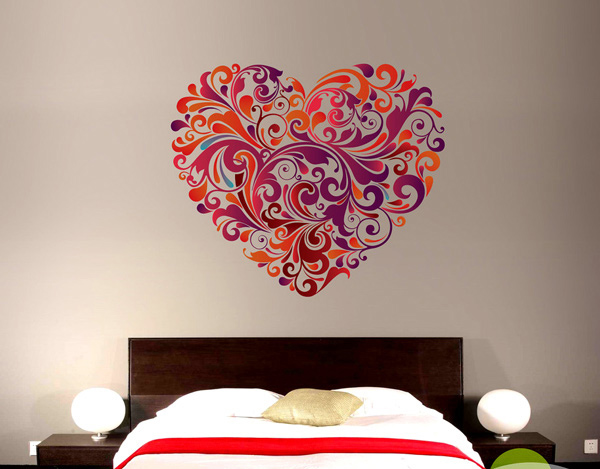 Be more inspired to fall in love with this abstract heart sticker in your room.
In This House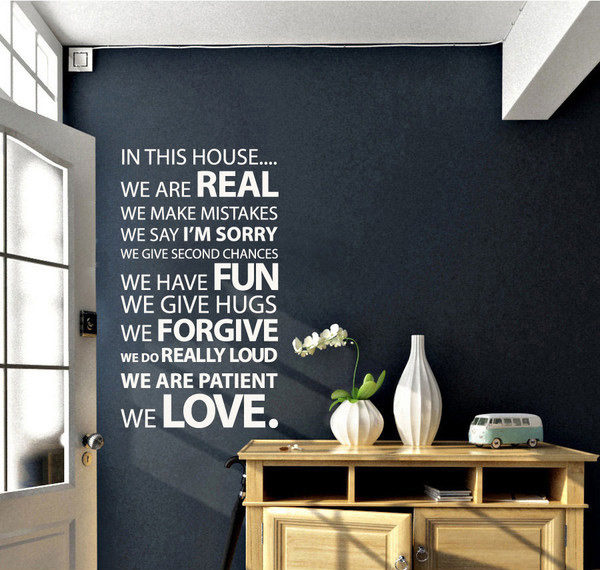 Fill your home with love using this sticker showing how happy and loved the entire family is. A house won't be a home without all these values.
Love Vinyl
Another wall sticker that will not just add beauty to your home but would also make you feel loved even more.
Photo Tree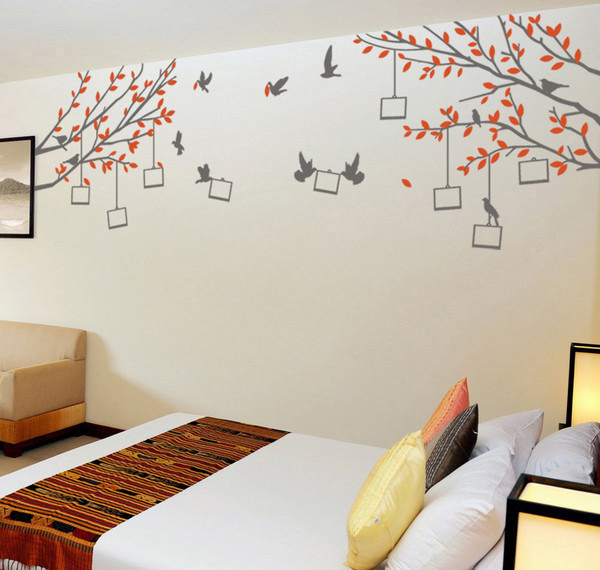 Want a unique wall? This photo tree with flying birds would make your room distinct.
Silver Birch Trees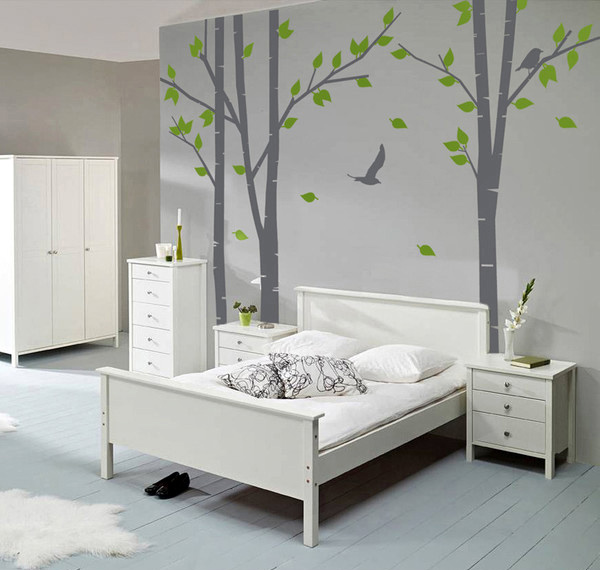 Your room would appear more elegant and homey if you add this silver birch tree sticker.
Swirly Tree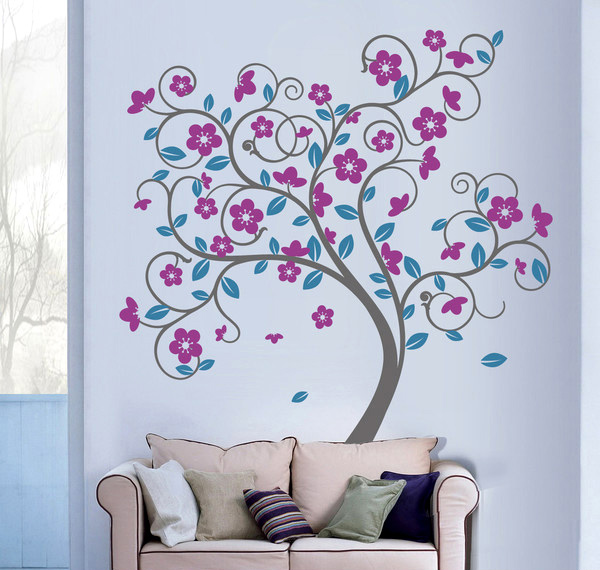 A tree of swirls and flowers could be the perfect wall art for your room!
Underwater Scene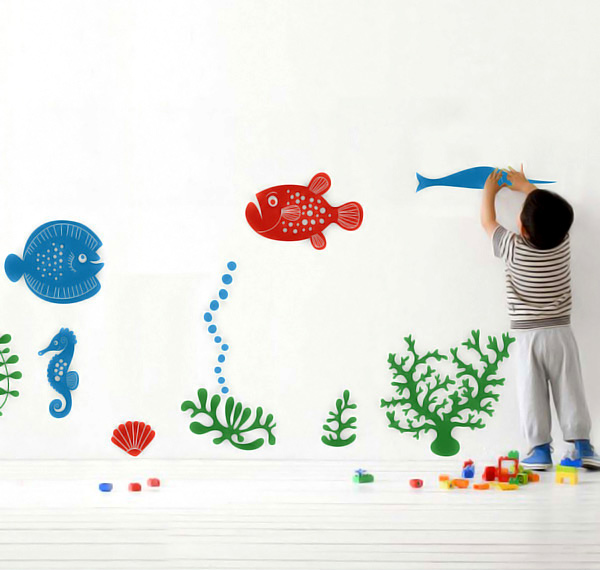 Well, it is not just the forest and the trees that you could bring in, you can even have an underwater look with these lovely fishes.
Now that you have seen the showcase of Vinyl Impressions wall stickers, you would surely agree that it can deliberately enhance your walls and the entire room as well. You can even choose from a variety of designs that would suit to your personality and taste. Having wall art is a good way to accessorize a living room and other areas of the house. It can also be a good focal point that would drive the eyes of the guests towards it. It can certainly be an added beauty to your home.
But if you want to try other ways of enhancing your walls, you can, too. You can try faux painting, wallpapers, stencils, murals and others. Even merely placing a framed picture or art work can already enhance the beauty of your walls. So, what are you waiting for? Why don't you try doing that to your walls, too? It can give you amazing results.