Simple and Functional Features Reveals in the Lo Residence in Taiwan
In designing a house, the designer made sure that the client may take the full advantage of its every detail. Designers indeed think of the client's activities so that each space may be fully utilized by them. Today we will explore the interior of the contemporary apartment situated in Taoyuan, a city in northern Taiwan. The owner demanded for practical functions and they design a space exclusively for the couple in a simple and a neat way.
With its limited spaces, the designer was able to respond to the demands of the client. As we can see the living room, the designer made this functional and the high ceiling space here allows the natural light. In fact the whole space is distinguished through floors in different materials and height. Simplicity and functionality invades the entire design of this apartment. Let us scroll down the page and enjoy the different parts of the interior of this house through the images below.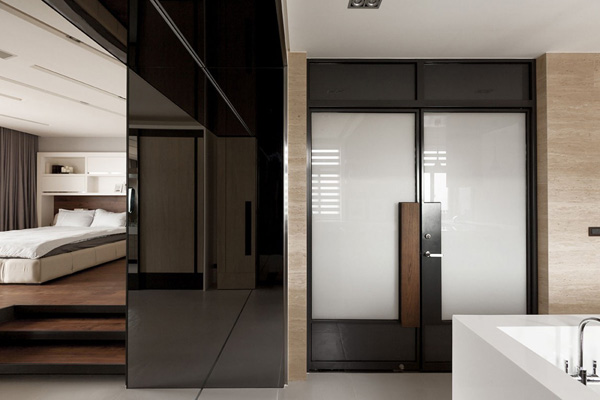 See the smooth texture uncover from the door and walls in this entrance area.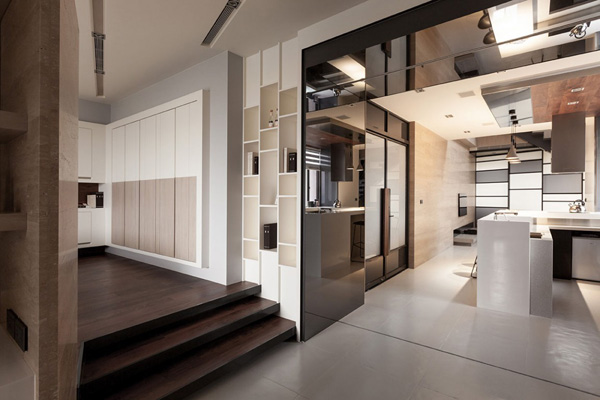 Let us take a look at how the designer maximized the public spaces to ensure its function.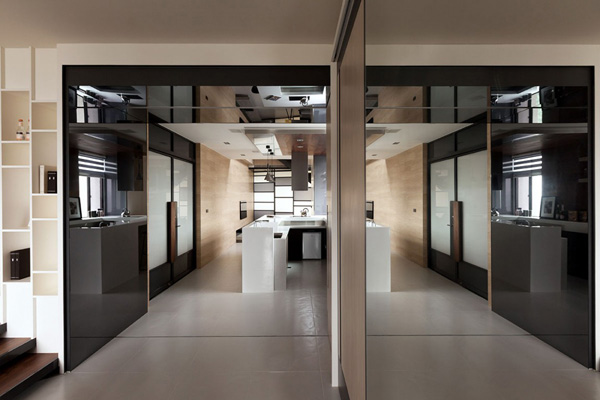 Volumes and dimensions are underline from the table in the kitchen and the walls as well.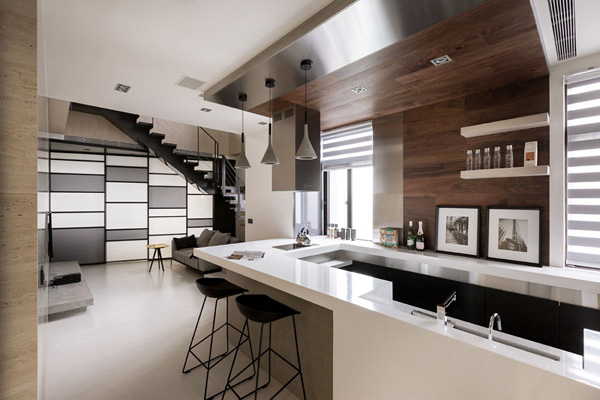 Take a look at the patterns and textures that highly speaks of comfort and elegance here.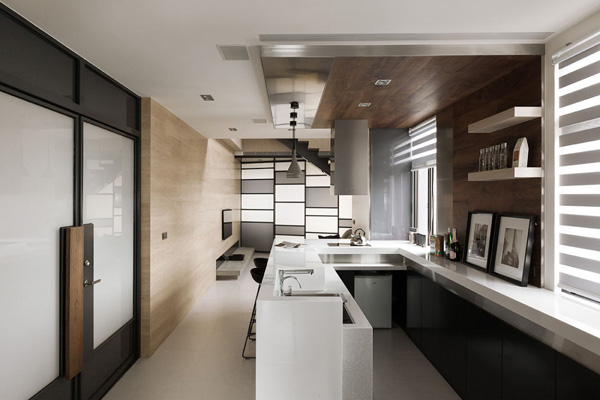 Lines and forms reveal the contemporary design and concept of the interior.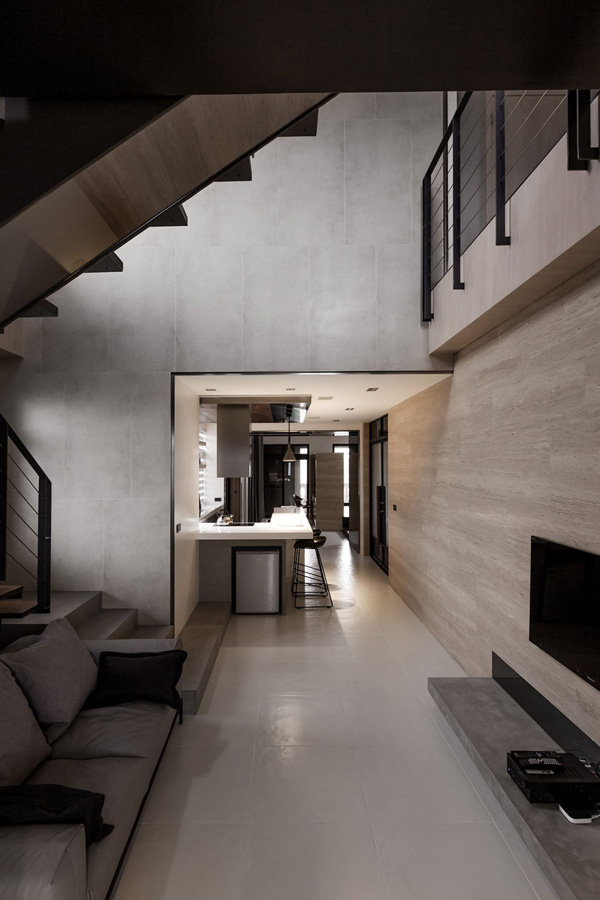 Smooth and neat area here highlighted its fascinating and relaxing space to stay in.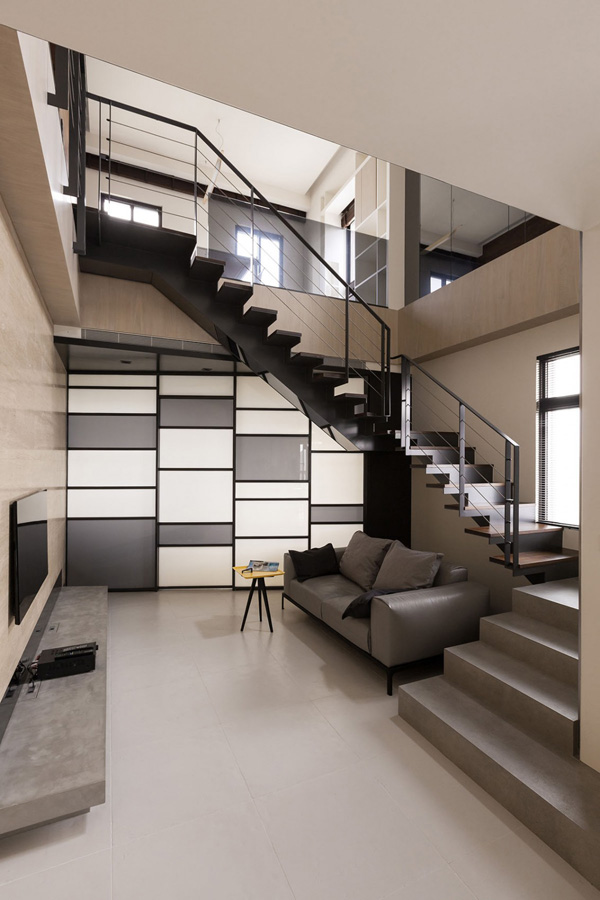 Shapes and patterns in the wall harmonized with the forms and color of the furniture and staircase.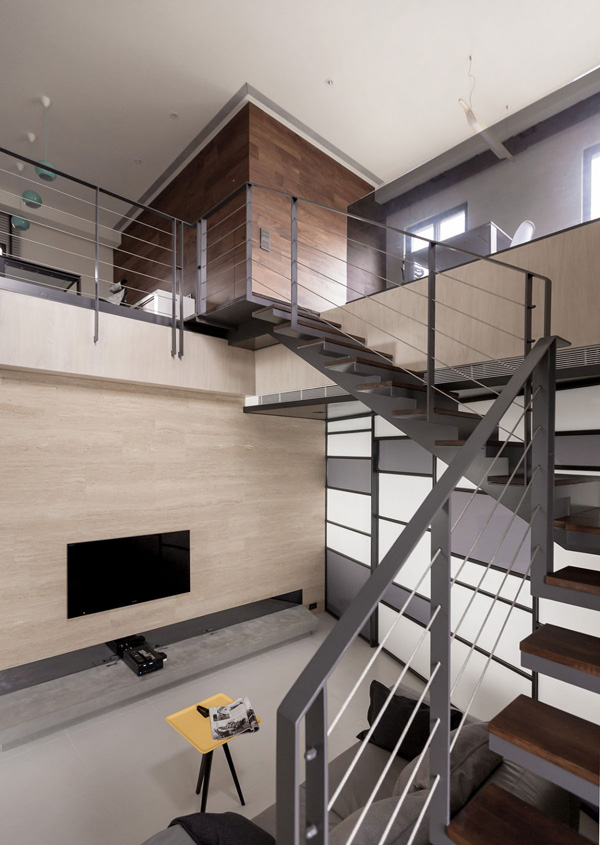 Here's the staircase that simply allow the client to utilize the upper level of the house.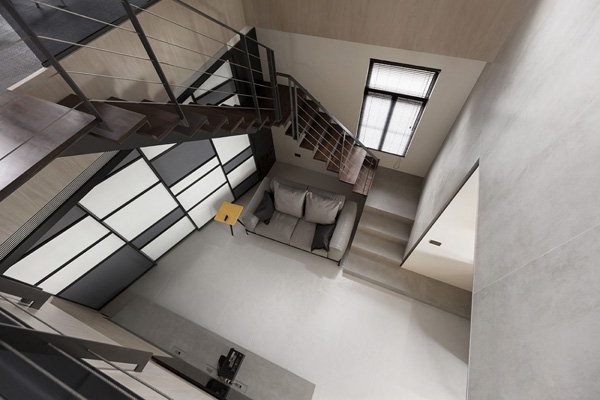 At the second level of the house, the homeowner may enjoy the arrangement of the furniture in its designated spaces.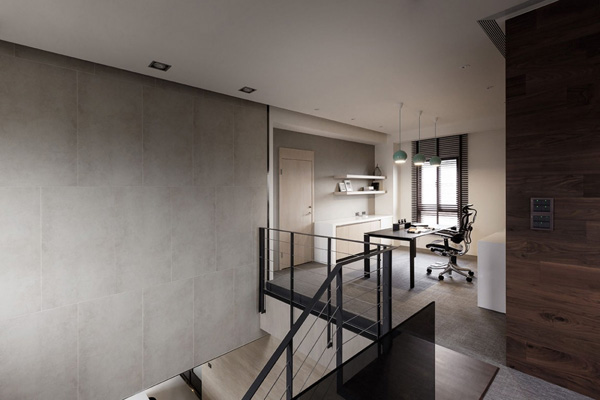 The designer secures a comfortable office space for the client to work on even at home.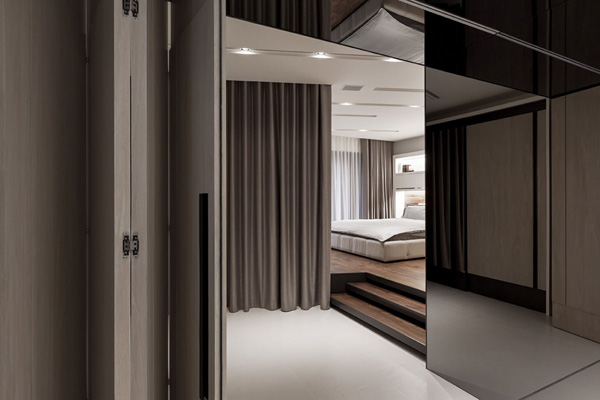 Lines and the smooth texture also highlighted the comfortable and relaxing space in the bedroom.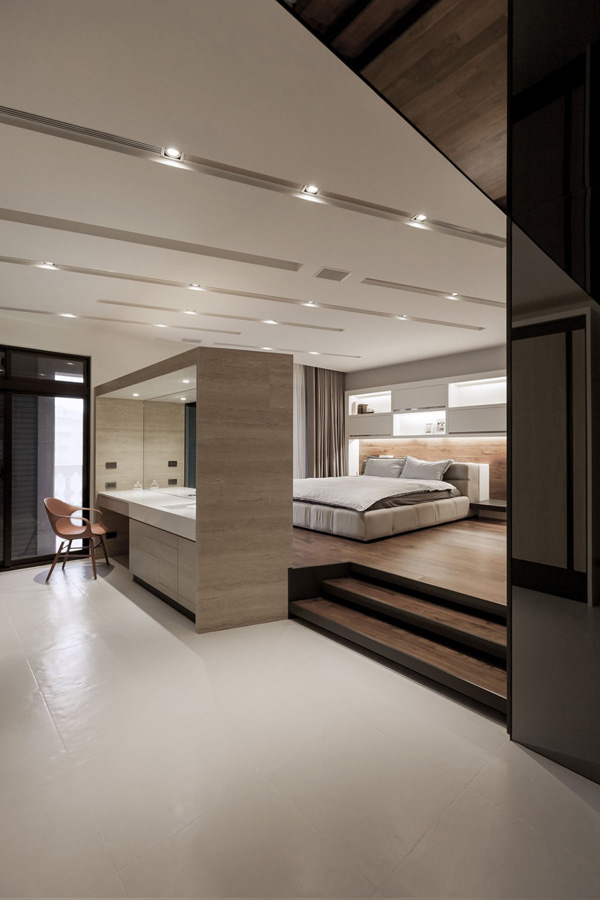 LED lights in the ceiling also emphasize its romantic and elegant mood in the bedroom.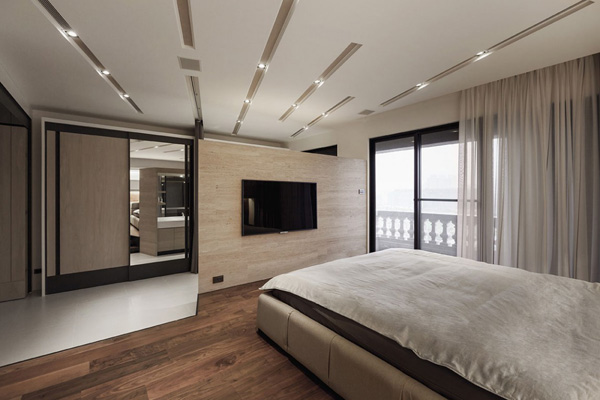 High technological appliances stressed the relaxing and functional features of this room.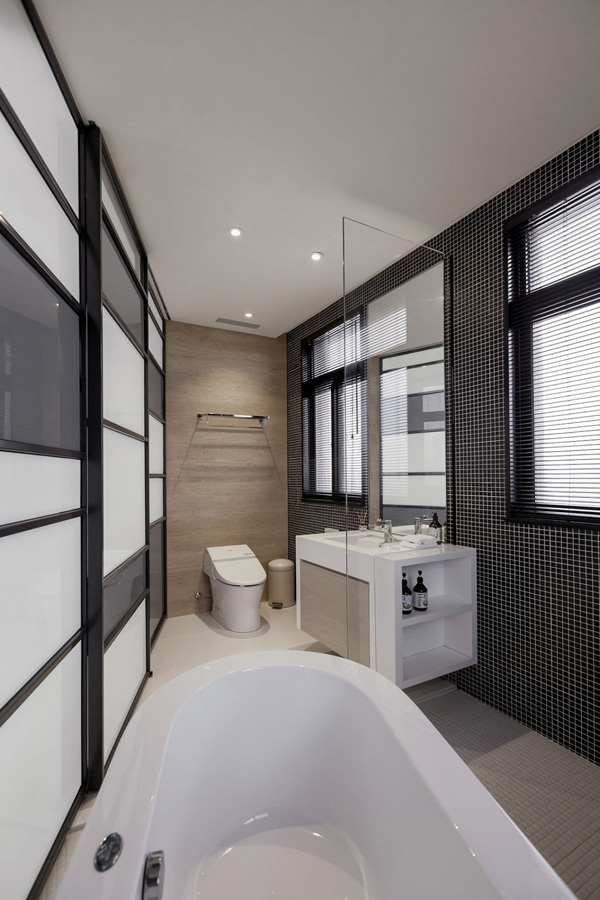 The neatness and relaxing features are also revealing in this modern bathroom.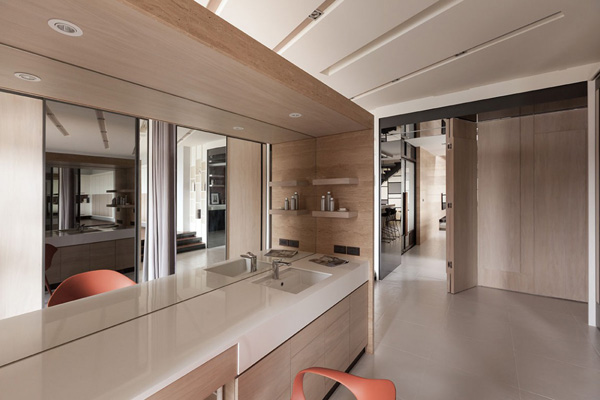 Adequate space in the bathroom made sure that all the important details are available.
As we can see the different images above, we can say how the LGCA DESIGN skillfully and effectively utilized the materials and available spaces of the apartment. See how the designer made the public space which is made up of tiles while the private space is made of wooden floor. And while walking over the said floor, the client may certainly feel the relaxing atmosphere through the different textures revealed here. We hope that you find this house designed helpful and will inspire you to use this in the future in your own house.