Enviable Modern Kew Residence in Melbourne, Australia
Many homes have undergone drastic renovations and have changed a lot transforming into a stunning place to live in. Most renovations would turn into a kind of dwelling that a family dream of owning. It would always be a dream come true to the homeowners while they get to live a more comfortable life in their very own house. Today, we will show you a home which is actually a result of a renovation.
The project located in Kew, a suburb of Melbourne, Australia is a home renovation and extension. It is comprised of four bedrooms for this two-story residence that was just reconfigured and extended into a desirable modern abode. The home features a beautiful living room, spacious kitchen, dining room, four bedrooms, bathrooms and cellar. It also has a pool that was designed and built by Integrated Pools that used the shape of the house in order to provide a stunning view from the kitchen and living space. It showcases a sumptuous open plan living, blurring the lines between indoors and outdoors.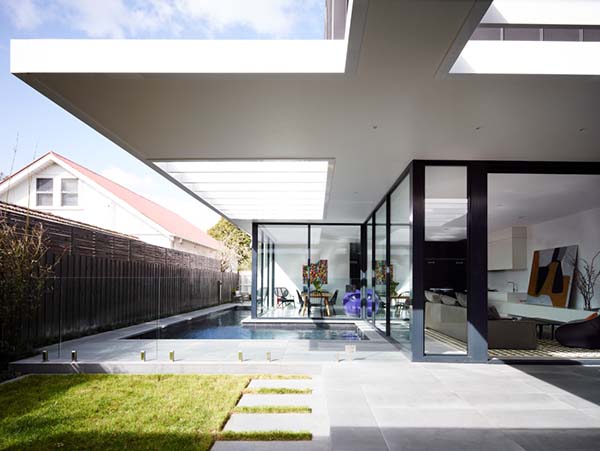 You can see here a pool area right off the living space.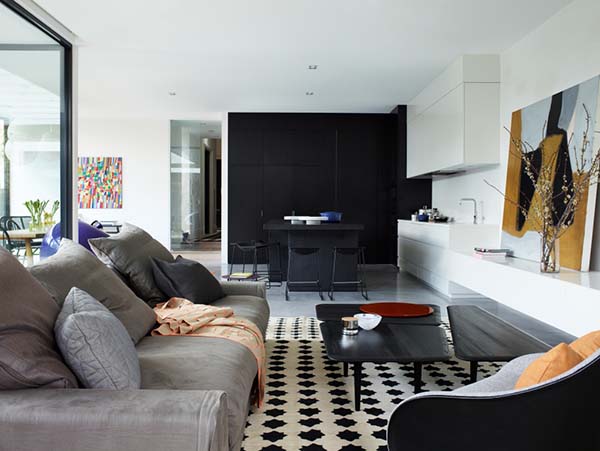 It has artistic elements around the house a good choice of colors too.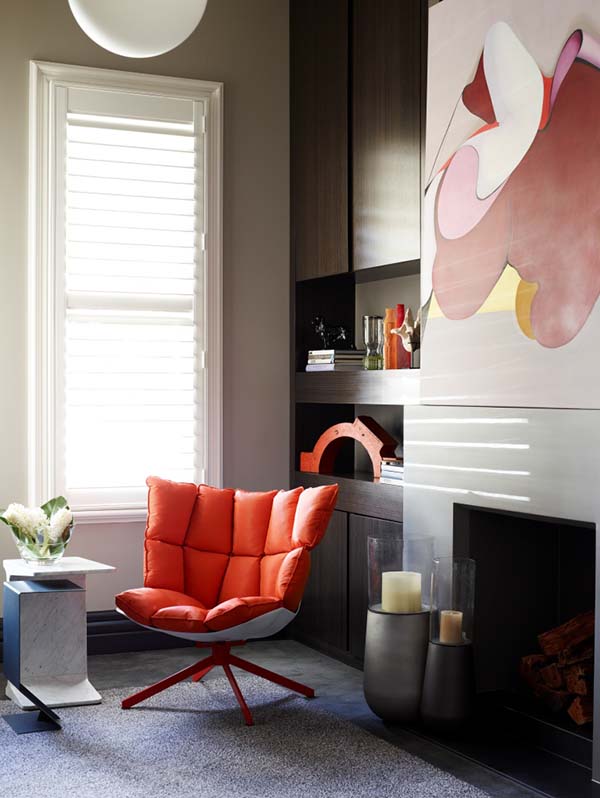 You can see pops of bold colors in the interior as well as decorative items.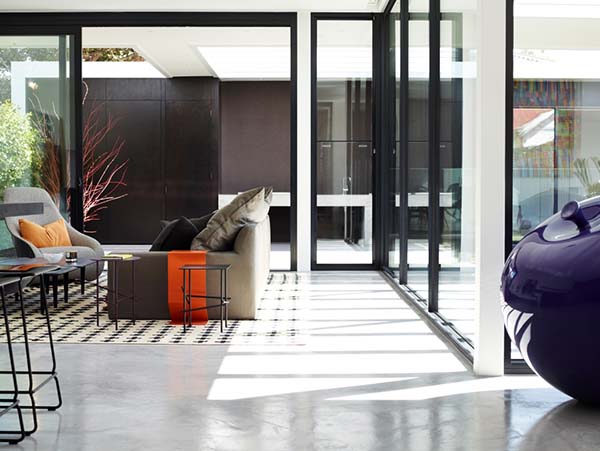 Walls of floor-to-ceiling windows allow natural light to flood in the interior.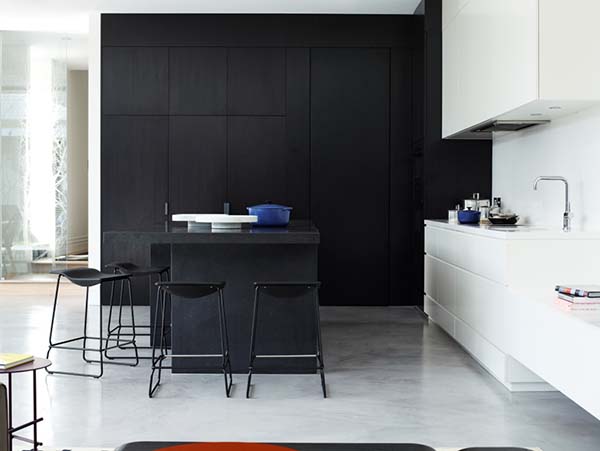 The kitchen used contrasting colors of black and white.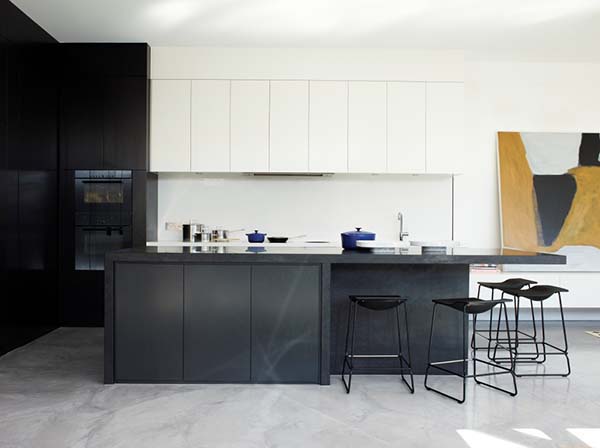 And it did looked amazing using these colors for a modern kitchen.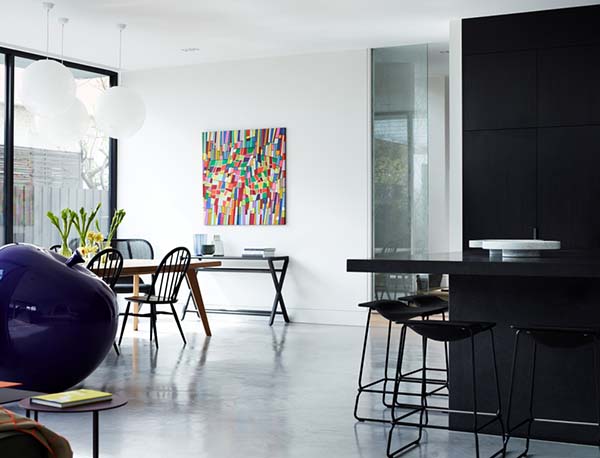 I like the idea of how color is distributed all throughout the house creating coherence.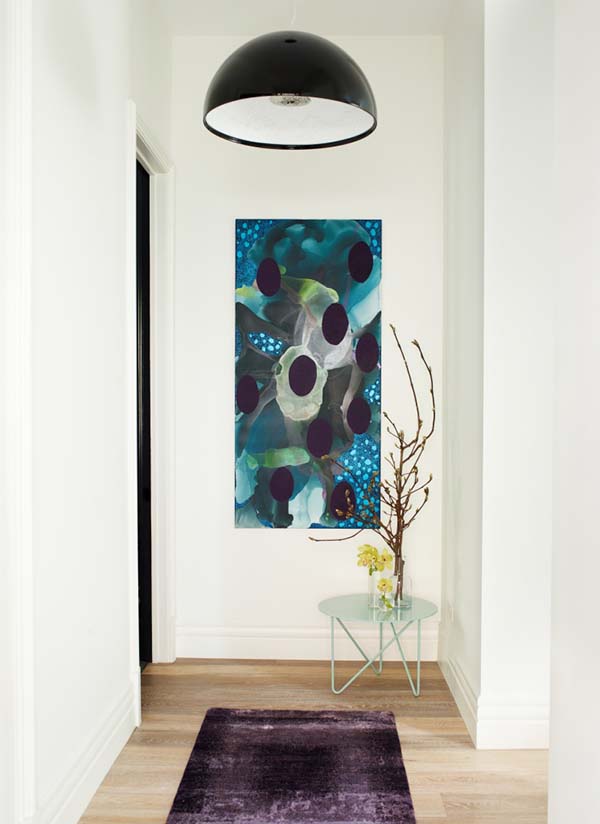 The hallway has a low round glass table where some pretty transparent jars bear flowers- creative elements indeed!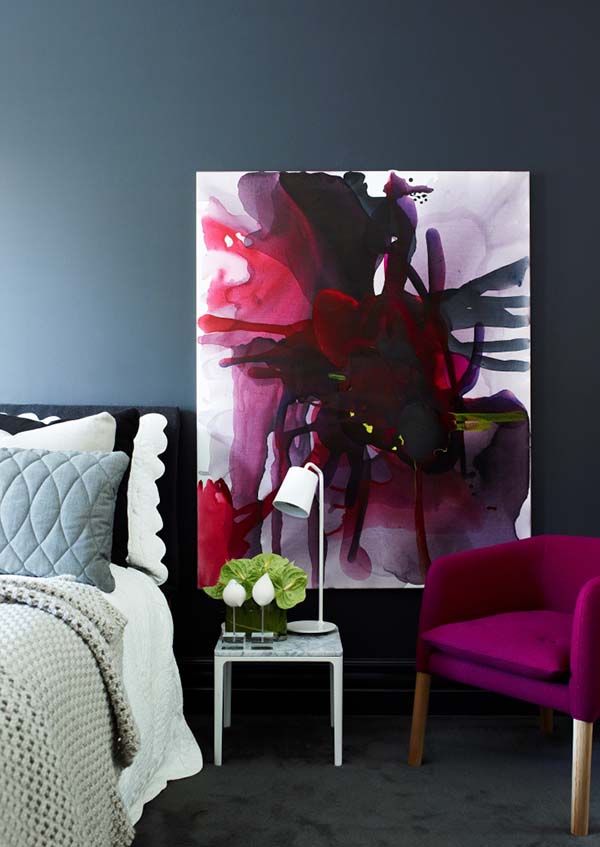 Even in the bedroom, it has some lovely display and artworks too.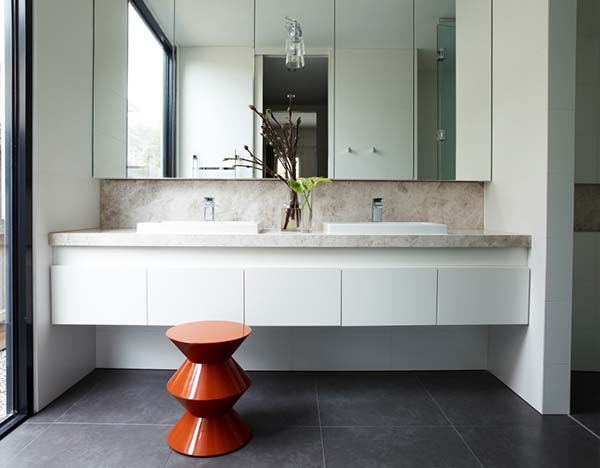 The bathroom is neat and modern in design with matte white and dark flooring.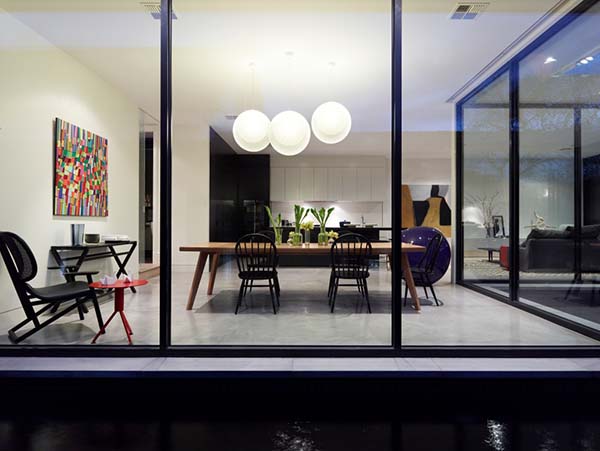 The glass walls can let you see the beauty of the interior when you are outdoors.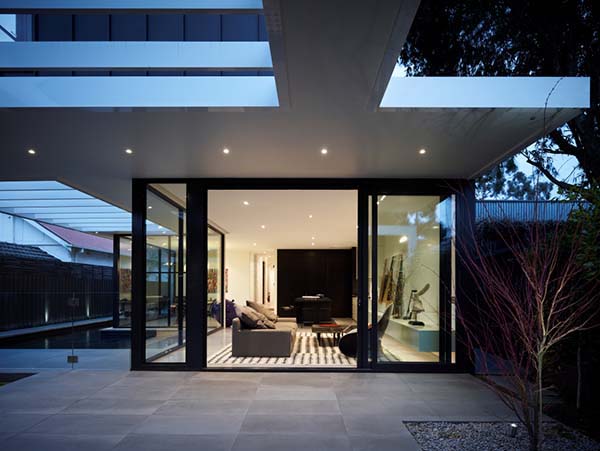 Its transparency made it look even more beautiful. Such a lovely renovation indeed!
Beautiful isn't it? I guess we could appreciate the renovation even more if we have seen a photo of the house before the remodel. But then again, we can clearly see that the canny.com.au – Canny Architecture did an amazing job to this house because of how it turned out. You can sense not just a stunning appeal and aesthetics but also a functional and comfortable home. What can you say?