Ethnic Inspired Interior of a Minimalist Apartment in Poland
We often get lazy to transform our spaces most especially when we consider how small it is. We have worries that it might turn into a crowded area that would hinder its functional purpose. But do you know that it can still be possible for small areas to be stylish and at the same time functional? Today, we have here a new set of ideas that would help you design your minimal spaces. Surely you will be enlightened by its concept and it will make you believe that it is not yet over to achieve the style that you want for your spaces because there are a lot of ideas that can be gathered.
This apartment obtains a complete renovation for this was originally an old flat in the fourth floor of a modernist residential building from 1930's. This 56m2 private apartment is located in Warsaw, Poland. It displays a contemporary minimalist combined with traditional elements. The idea to remove the wall that separates the anteroom and living room was brought up to provide an open-living area. And also, a white paint was the major choice to achieve a wider look. The main materials used flaunt an ethnic design while the walls were decorated with bricks. The flooring for the living room and bedroom was made from whitewashed oak while for the anteroom and bathroom was designed with floor mosaics. The decorations and other details such as the rugs, pillows, and lamps are based on the owner's ardor to travel.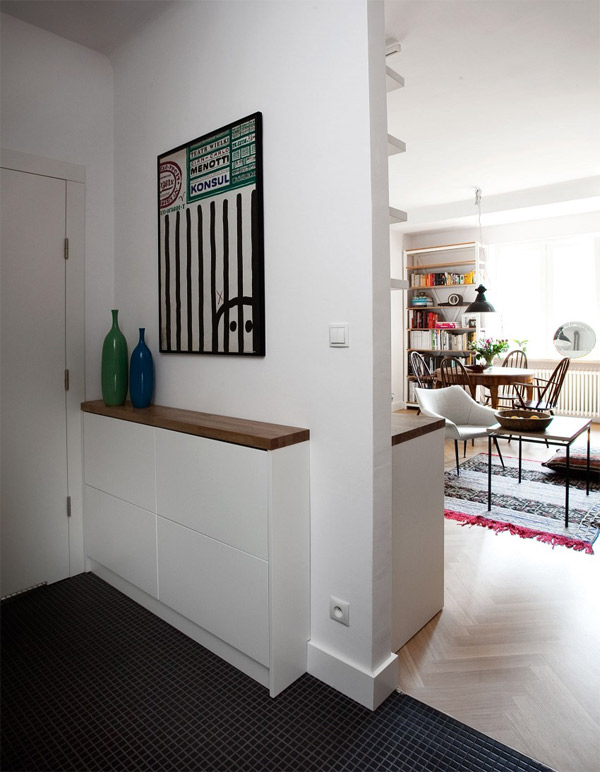 Don't make your anteroom or entrance be very boring. Try to decorate the walls with furniture or paintings or antique vases from your collection.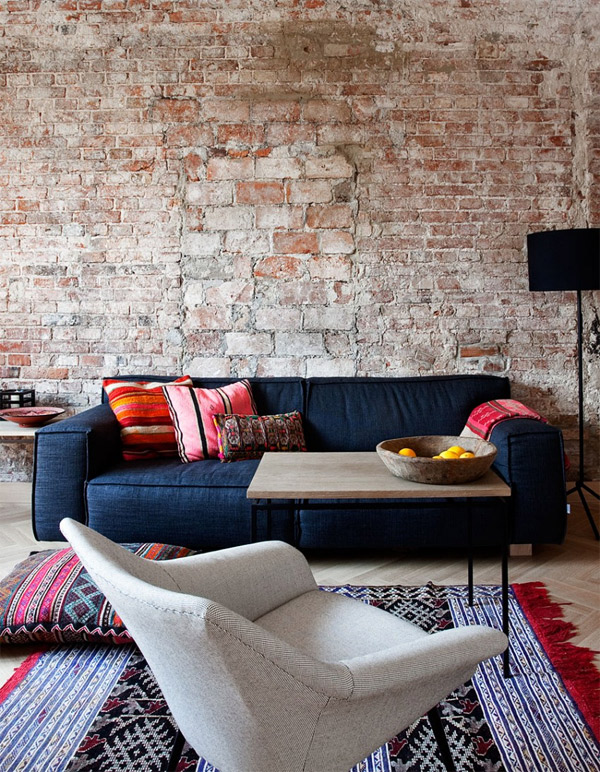 You must always match things in your area to get an inviting design. Incorporate the brick walls with Moroccan carpets and pillows and accent with floor lamps at the side and a vintage wooden coffee table.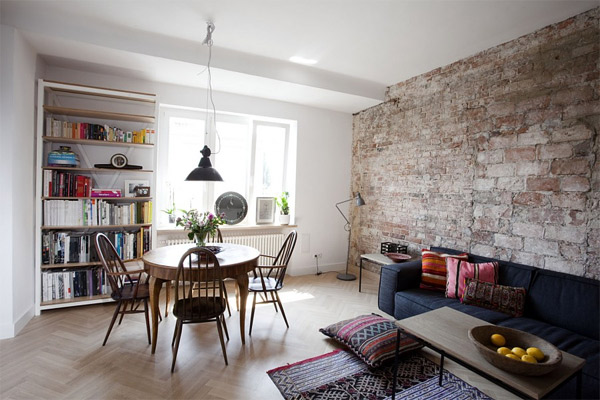 Minimal spaces must be organized well; install cabinets or shelving for storage of stuff and other things. To maintain the ventilation folding windows can be a good idea.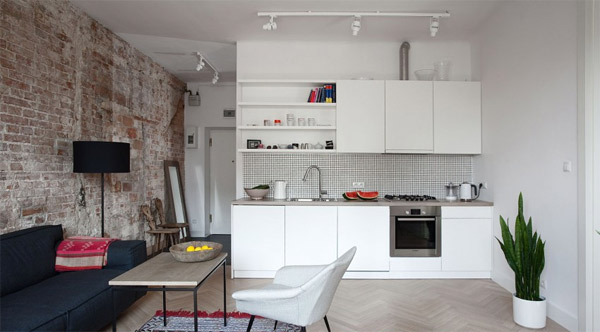 This must be a nice idea for small kitchen. You can still have everything you need for cooking. The only secret to it is to plan it accordingly. Never forget to install cabinets for storages to get rid of clutter.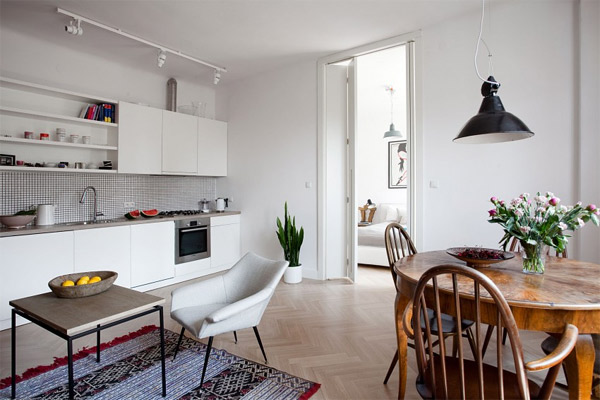 A four-seaters round wooden table will do for dining. Accent it with vintage hanging lamp to complete the design.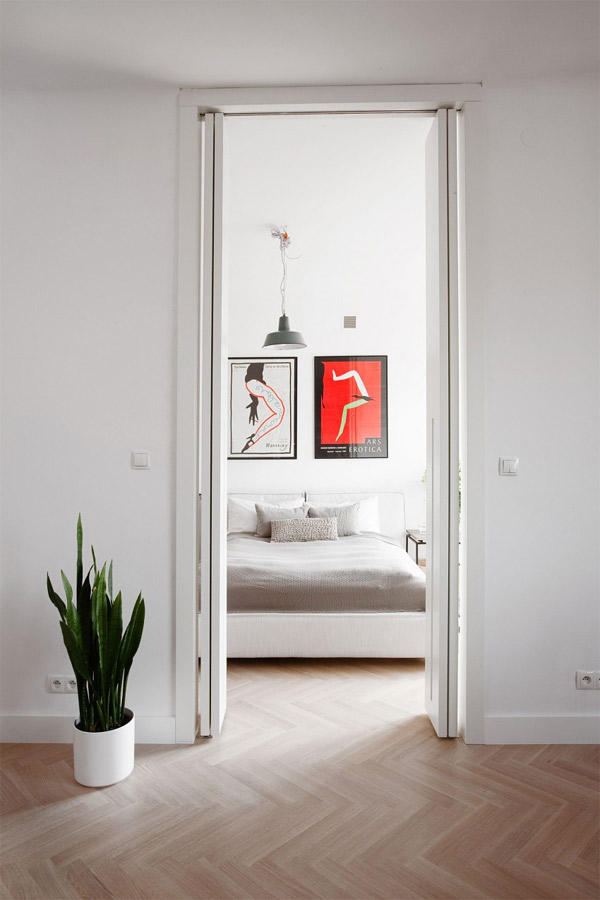 An idea of ceiling-to-floor folding doors gives an illusion of a wider area.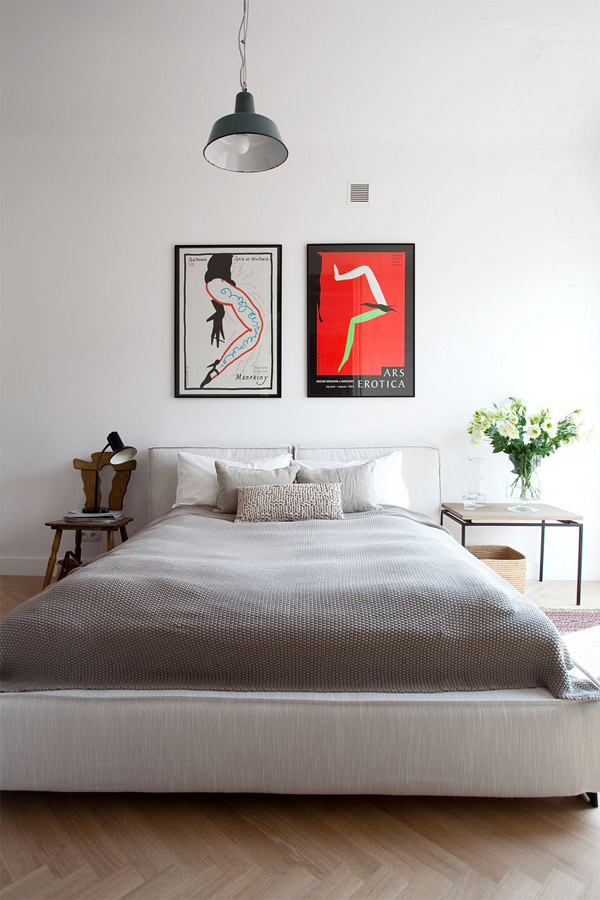 Plain white walls are best accented with frames or painting that gives life to your rooms.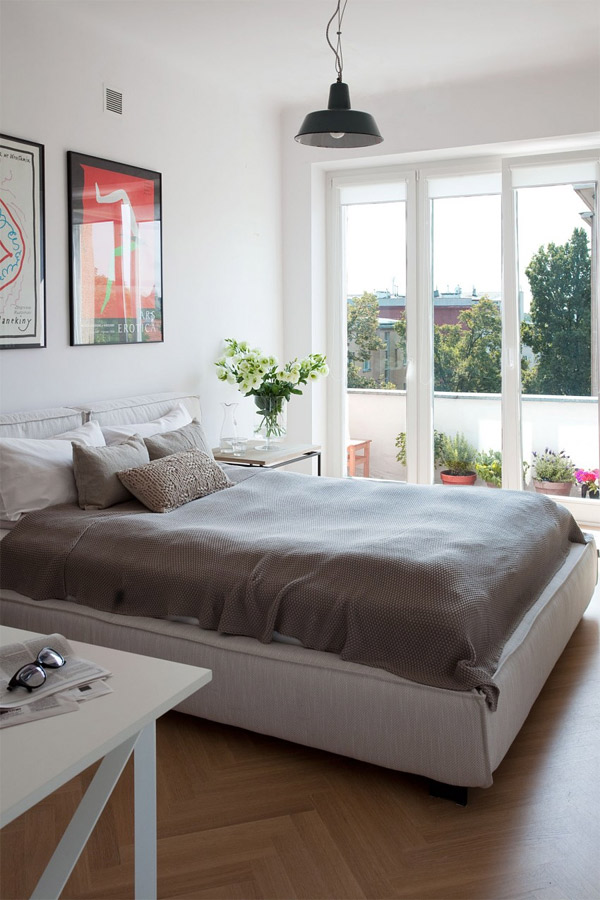 Of course terraces connected to the bedrooms are best enjoyed when tall glass windows are installed in the rooms. It also gives more light and ventilation to it.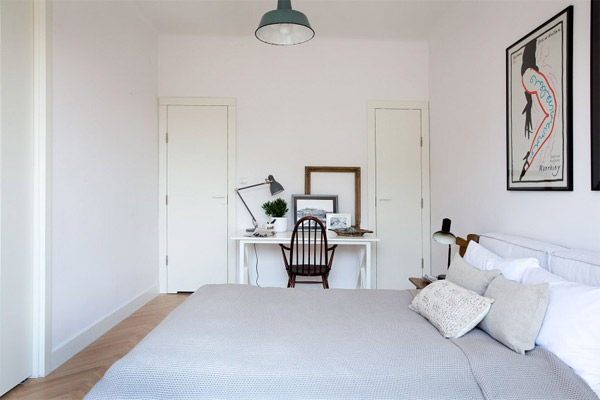 Add tables on some side of your room for a more functional space.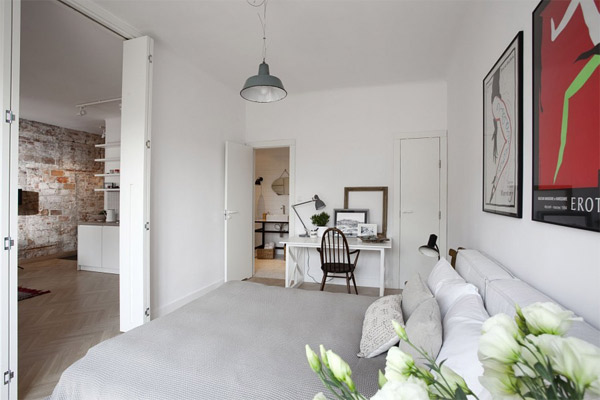 To broaden your minimal space and to stay connected with other part of your home make use of folding doors.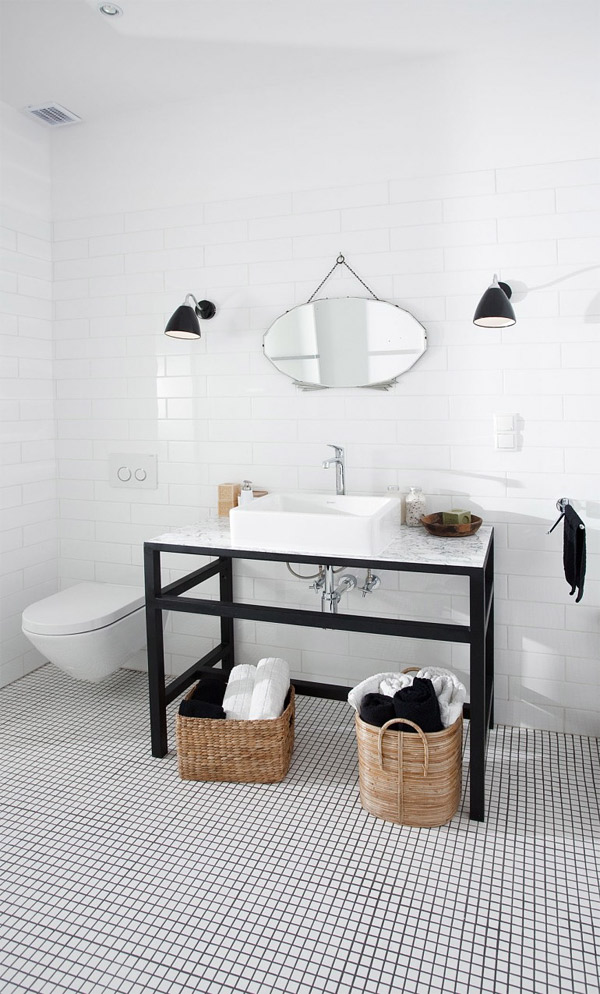 Modern tabletop basin is the best choice to conserve space for smaller bathroom. Provide spaces under the table for basket storage of linens.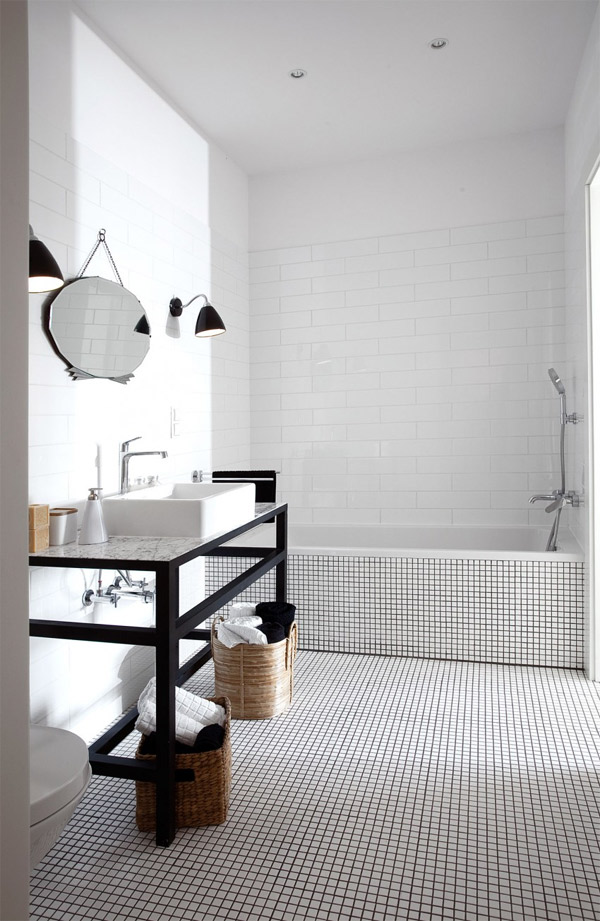 In conserving spaces, you can still have the bathtub in your bathrooms provided that the shower fixture will be installed also in this area.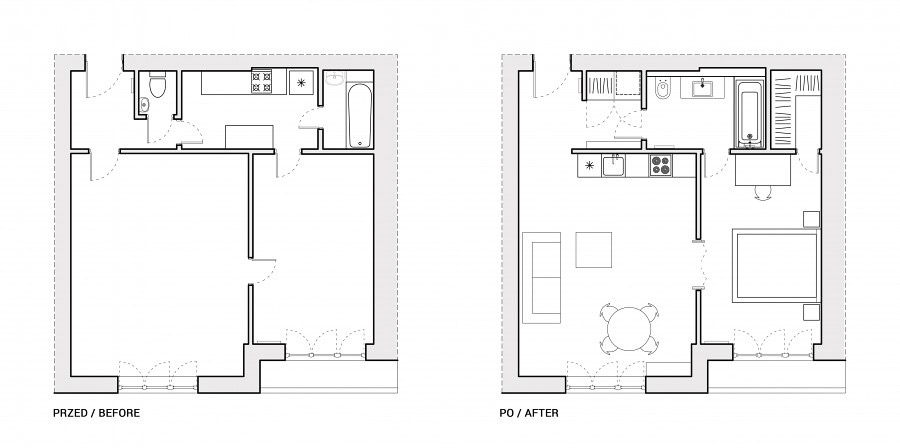 The floor plan shows a simple transformation of this minimal apartment. It shows how to maximize the provided space and make the area stylish and functional.
It may look simple for you but its design and concept of KW Studio is a great example of minimalism. I'm quite sure that you have your own style. This only shows that from this idea your spaces can also have an amazing transformation making it more stylish and functional.