Luxurious and Charming Design of the Interior in Casa Opus in Brazil
We all know that if we combine the best furniture with the modern and artistic accessories in the interior, this will simply bring the best house design that we have dreamed to have. Best house design also means great and real comfort that the client may certainly enjoy with his family. Today, we will explore a house design with luxurious and elegant furniture harmonized with artistic accessories in the interior. This house is named as the Casa Opus.
Casa Opus is spotted in Brazil which was designed by this famous designer in this country. Its luxurious furniture definitely provides an amazing and comfortable interior. Definitely the designer did something to make this house look so captivating and charming. The quality of the materials in every furniture set in the interior was stressed to show its worth. Scroll down the page and be amazed of its wonderful ideas through the images below.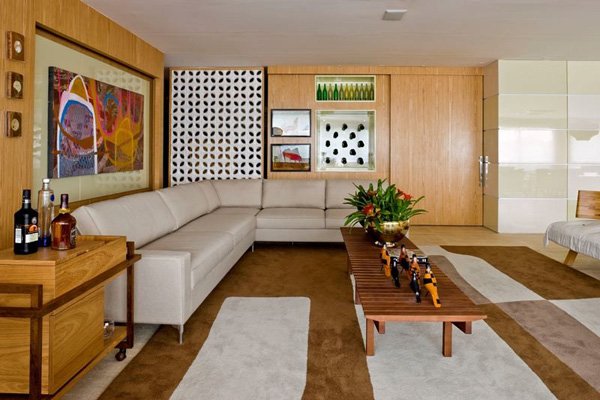 As you enter the house, this living space features the comfortable sofa that complements with the tiles used in the floor.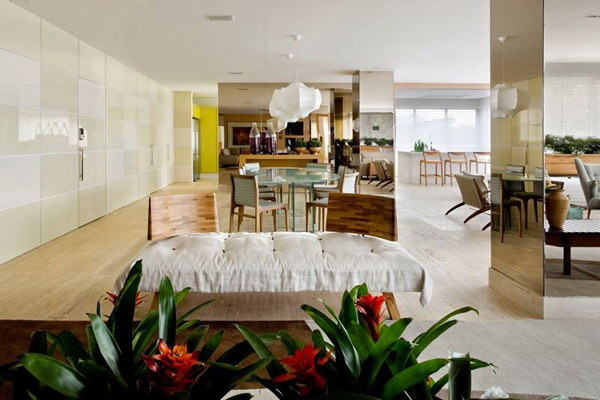 Decorative plants also add life in the interior which made this space lovely.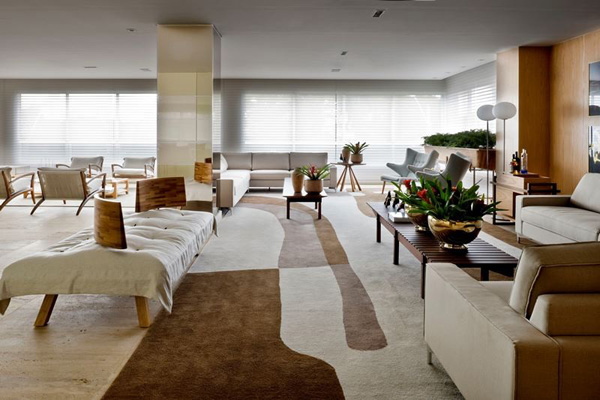 Wooden and white themed patterns and colors stressed the modern and classy design of the interior.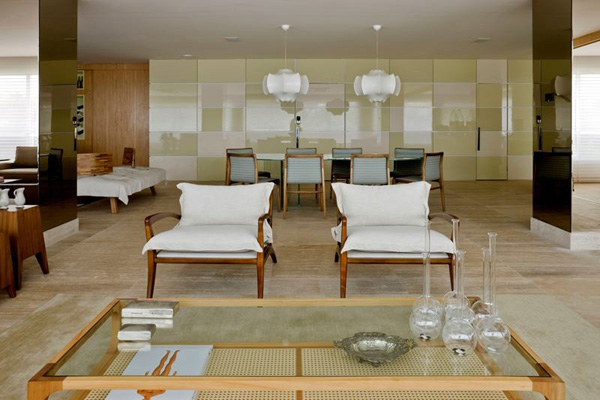 Glassed center table harmonized with these glass decors on it.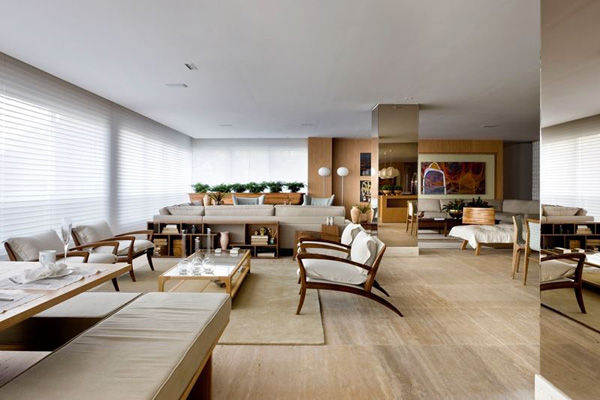 We may see how spacious it is that it can even accommodate all the main parts of the house in one floor.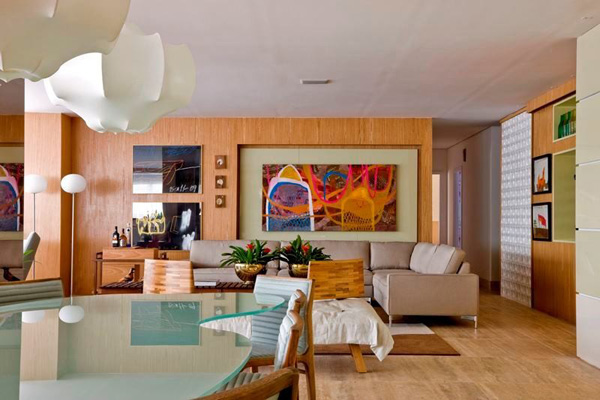 Colorful artwork improves the look of this house that transformed this into contemporary design.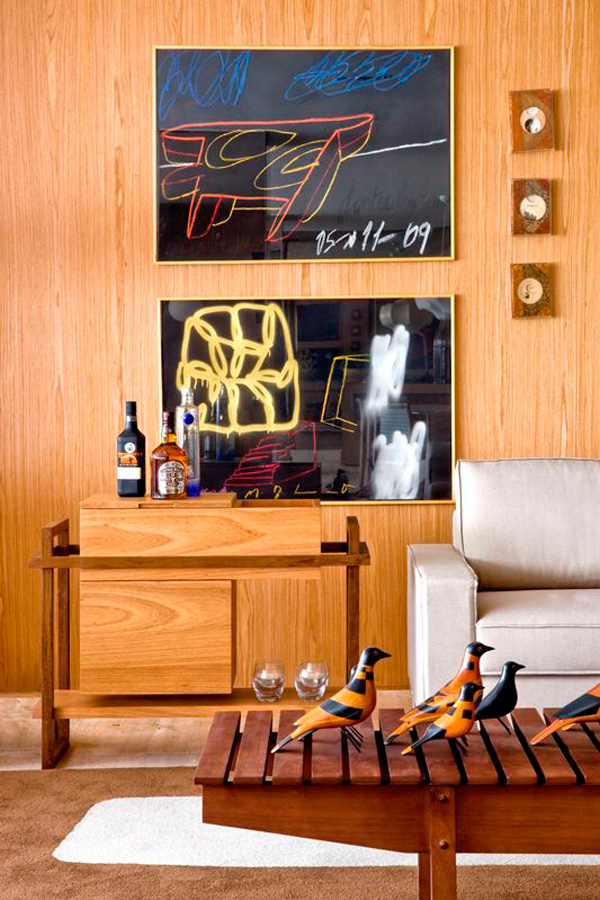 At this side, we can see how the wooden walls and cabinets harmonized with this beige sofa.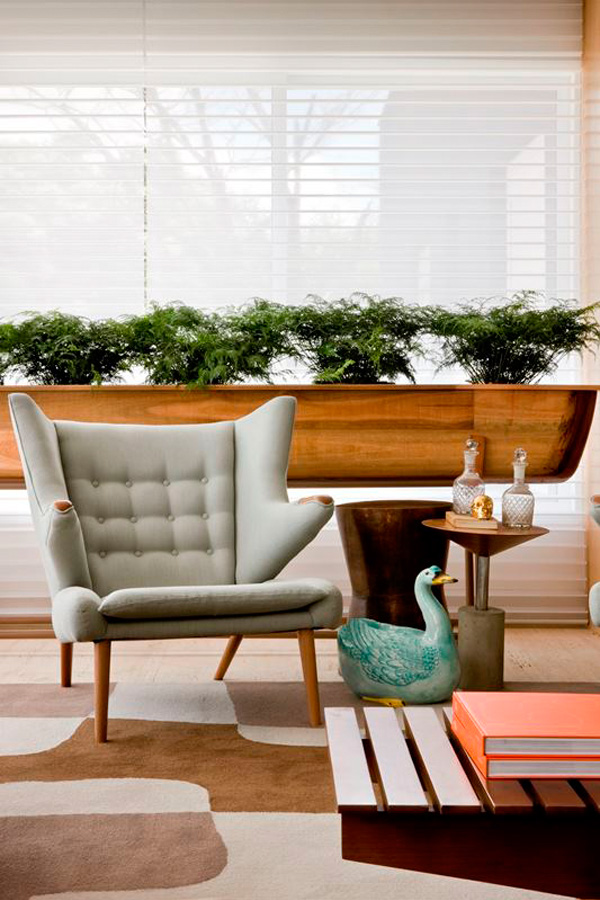 Curves and figure underline the couch and accessories here.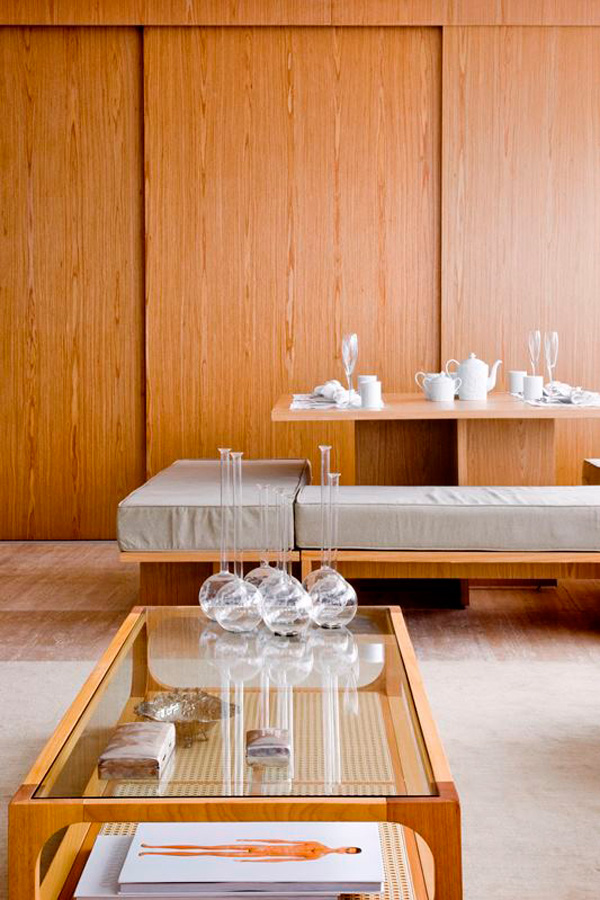 The trendy wares and decors emphasized the up-to-date design of this house.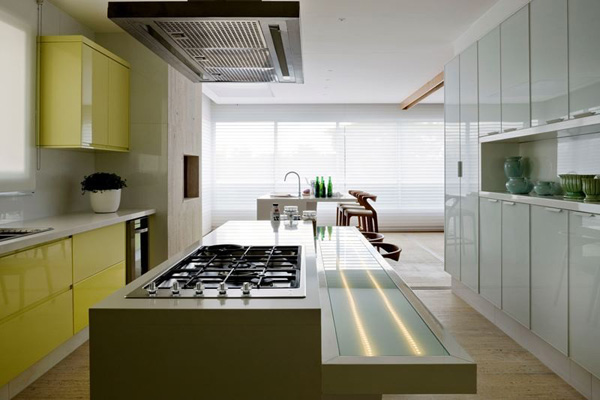 White and yellow is also a great combination to have a neat and elegant kitchen.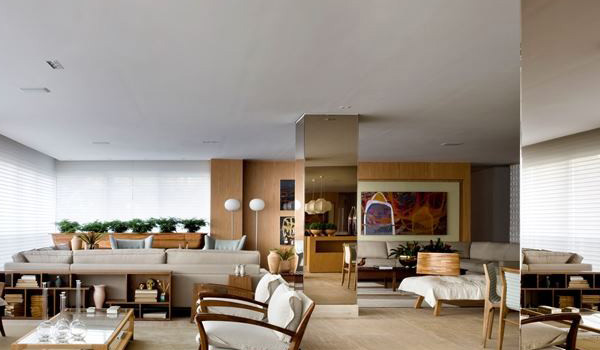 Have a look at how the designer arranged the entire interior.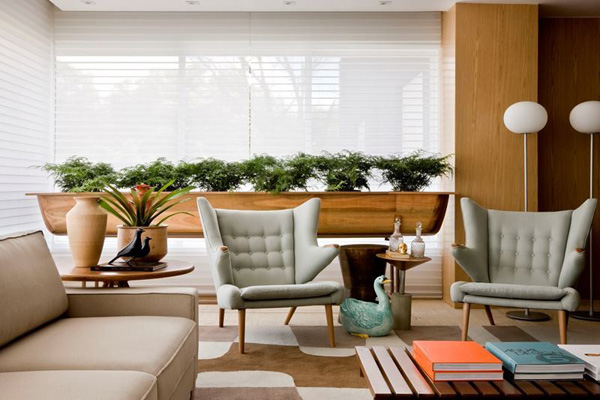 Combination of bright colors and wooden texture plays the important role in making this area comfortable.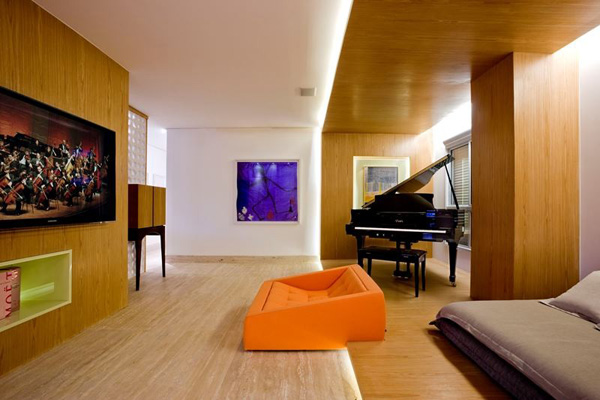 Huge and spacious bedroom that also showcased the piano and large television adds attraction here.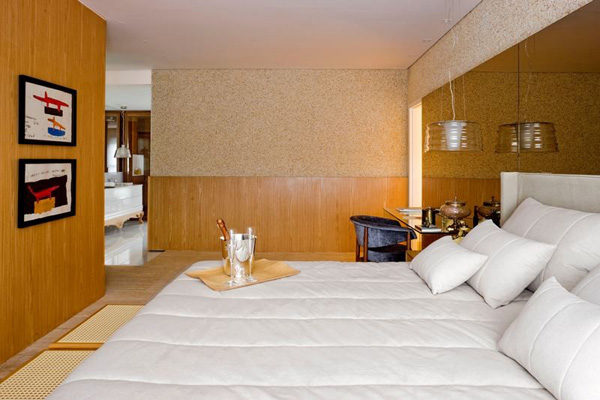 White and soft mattress and bed sheets here prove its luxury and charm.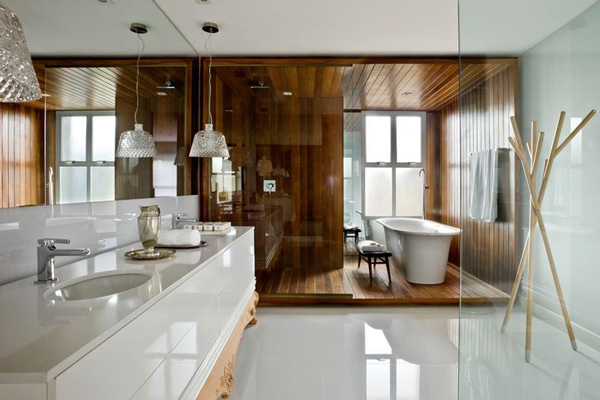 We can say that this big bathroom can certainly accommodate the essential needs of the client.
As we have witnessed the different creative and captivating zones in the house which was presented by the Brazilian Architect Leo Romano. We may notice how the bold mix of contrasting colors, wood details and stunning decorations completes the totality of the house. I personally like the design and quality of the materials of the furniture arranged in the living space. All of these contribute in making this house elegant and charming. We hope that you find this house helpful in allowing you to choose the best interior design that will satisfy your needs.