20 Breakfast Nooks to Enjoy Light Meals
Are you kind of bored or tired of sitting on the same space all the time whenever you dine at home? Wouldn't it be nice to have other spaces for dining like the outdoor patio or maybe even a nook? Well, some homes has a breakfast nook aside from the main dining area. Have you seen one?
Well, if you haven't we are going to show 20 breakfast nooks today. This is a certain dining area that is usually used during mornings. Usually, it would be near the window to allow natural light into it. Isn't it nice to eat breakfast with the warmth of the sun? Let us take a look at the different designs of breakfast nooks below.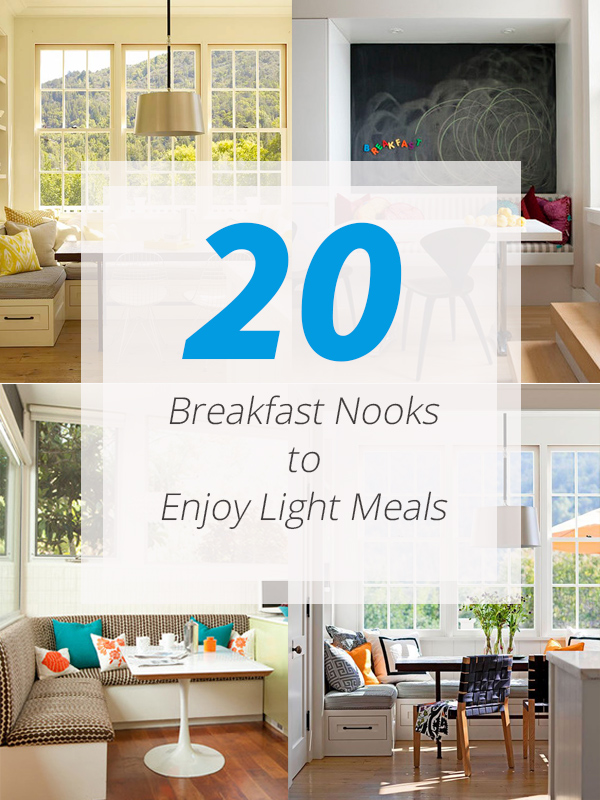 1. Kitchen Nook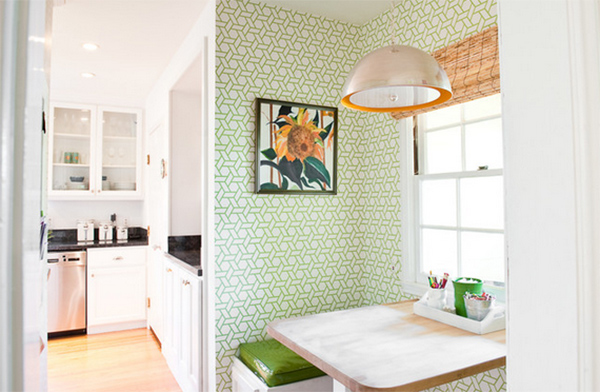 It is so lovely! All you need is a cup and saucer, two wire cables, hot glue and some lovely faux flowers. Add some egg and chick decors too!
2. Kirkland Residence Breakfast Nook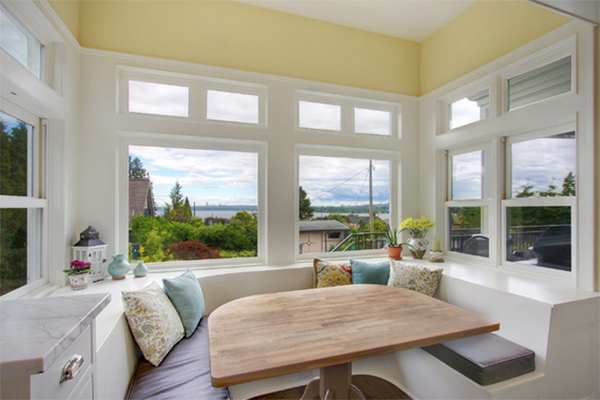 A breakfast nook where natural light can flood in. Don't you love its U-form for the bench?
3. Breakfast Nook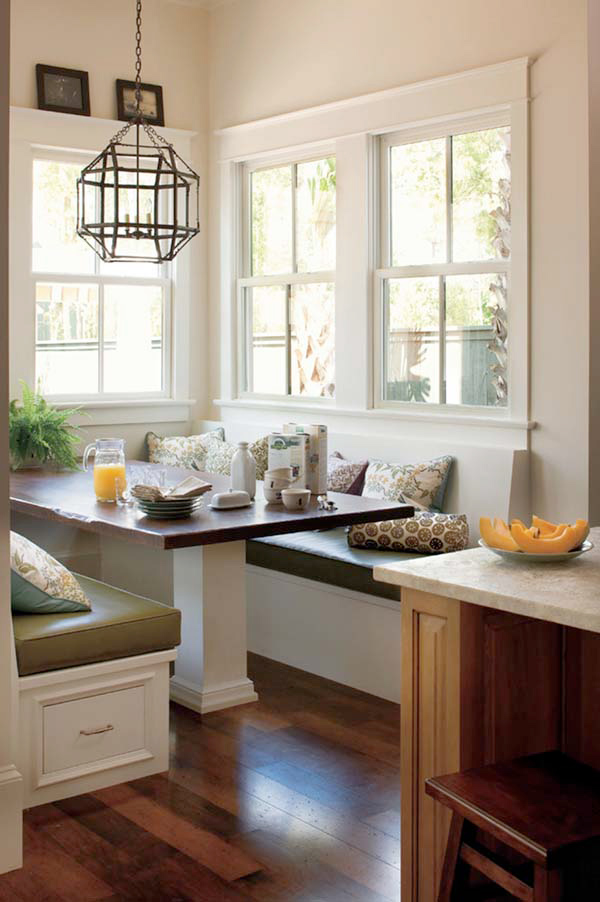 Leather green cushions are charmed by different parts of the throw pillows. That industrial light is beautiful too.
4. Nook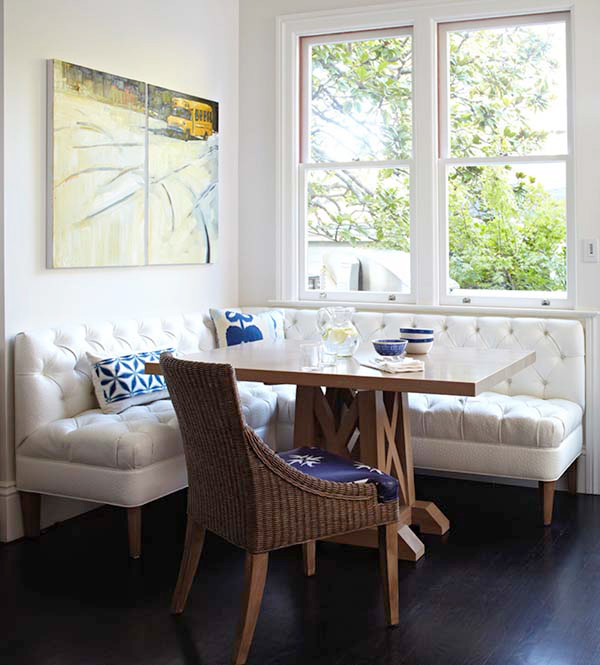 What could be more sophisticated than a tufted bench for a nook?
5. Project One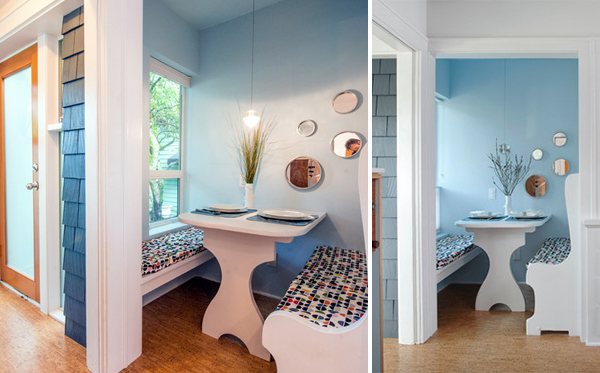 Sky blue and crisp white are stunning combinations for an enclosed nook.
6. Pierce Street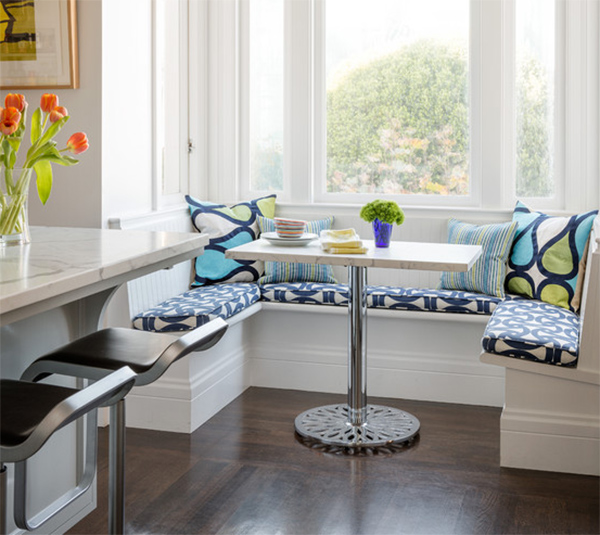 What I love here are the patterns and colors that looks so modern!
7. Phinney Residence kitchen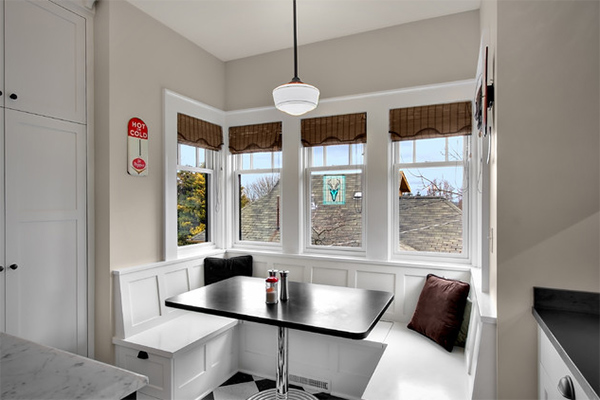 A simple yet lovely nook with white colors for the wooden bench. A contrasting black table looked perfect!
8. Yellow Gray Nook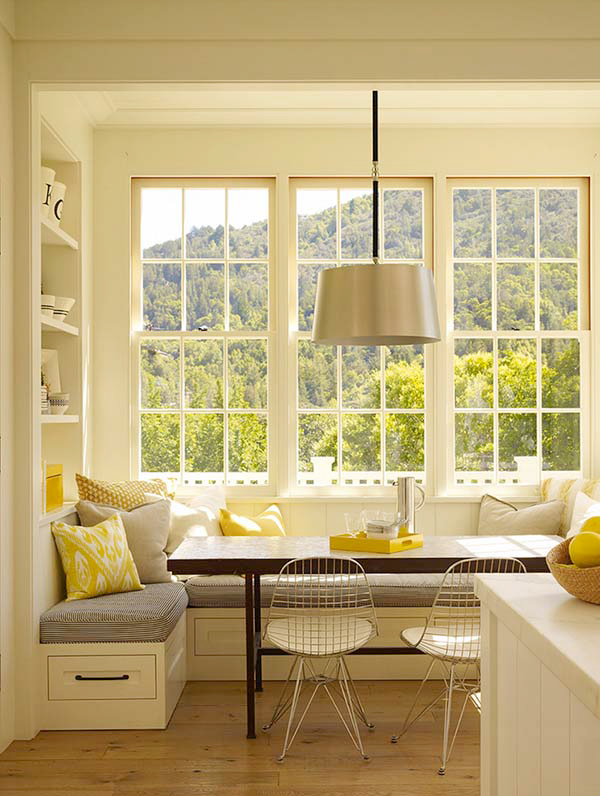 Definitely a stunning combination of yellow and gray! I would curl up here with a book too!
9. Connecticut Estate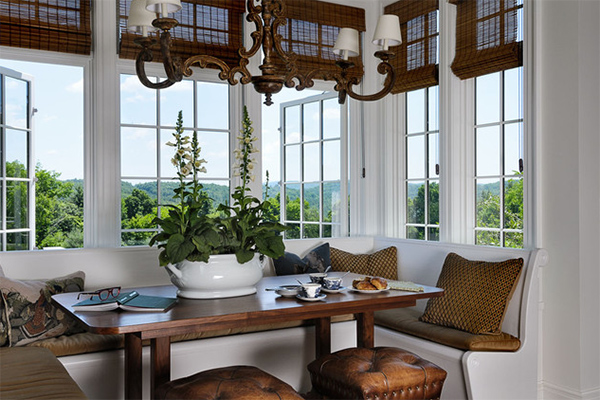 A breakfast nook with a rustic feel surrounded by casement windows.
10. Breakfast Alcove in Kitchen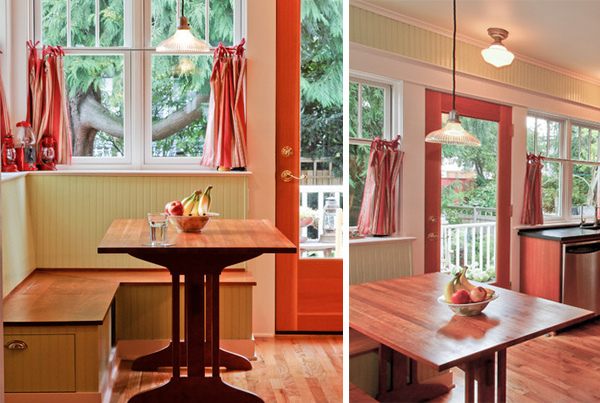 This breakfast nook is located in the sunny southwest corner of the kitchen with built-in bench and trestle table.
11. Easter Basket Centerpiece DIY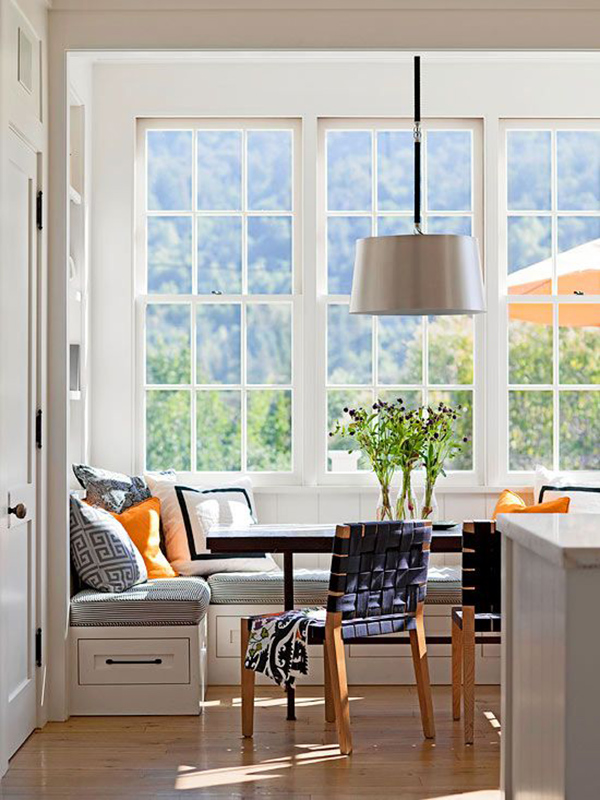 Love the pops of orange in this modern nook!
12. Deluxe in Alexandria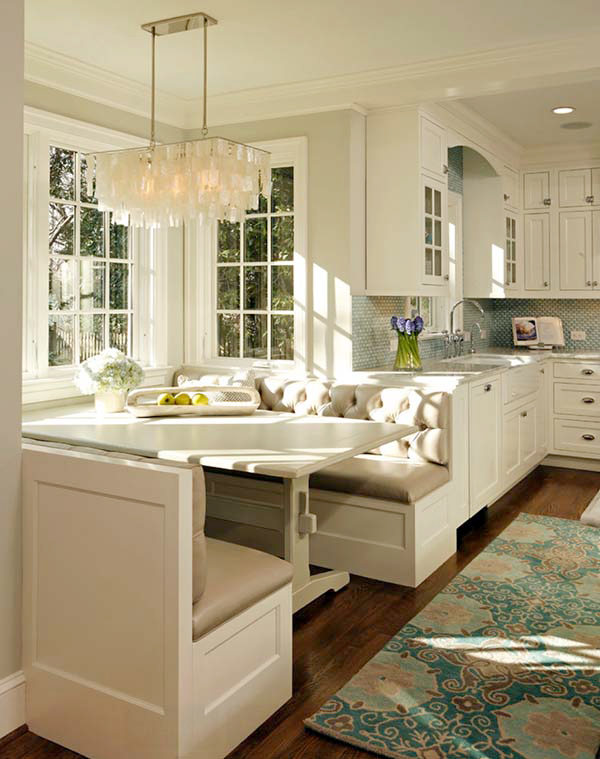 The West Elm pendant light looks perfect with the tufted bench in this area.
13. Eat in Space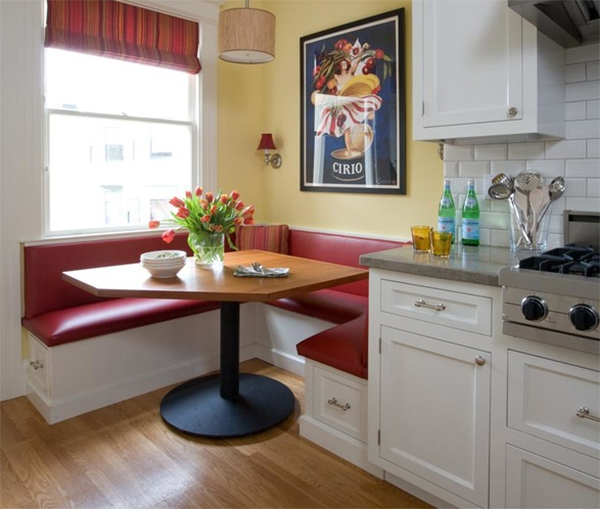 Red cushions cover this bench with storage at the bottom.
14. Bright Green Kitchen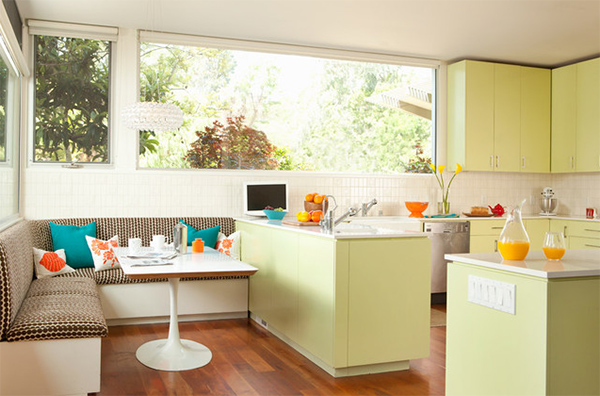 A bright, cheerful space for a young family to eat breakfast in and even just to some spend time together.
15. Traditional Nook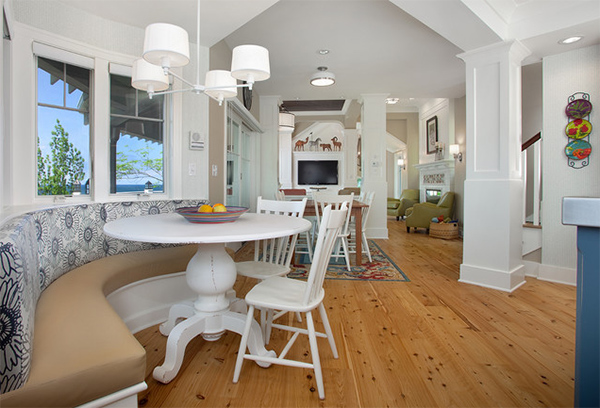 The backrest of the curvy bench look lovely with floral prints in black and white.
16. Boston Common House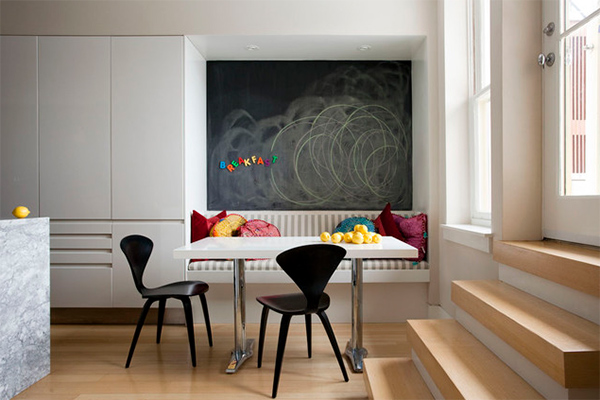 A contemporary breakfast nook with a magnetic blackboard that made it look fun.
17. Marion Street Dining Nook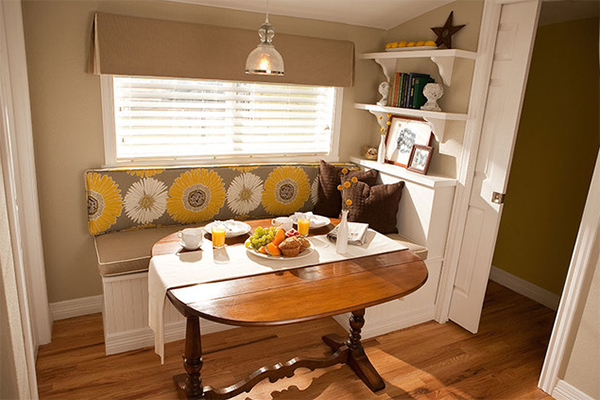 This is a very simple but cozy banquette in tan and yellow colors.
18. Breakfast Nook to Living Room Connection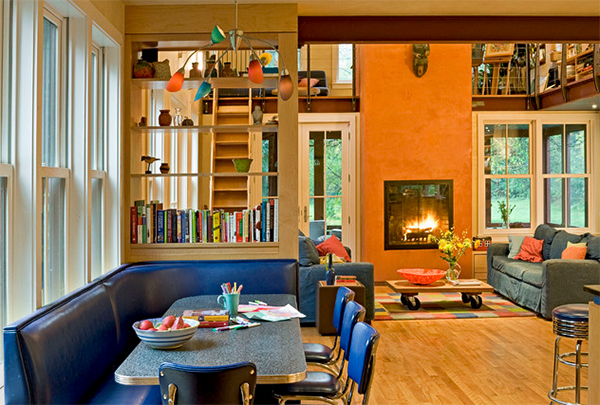 It could also be a good idea to have a breakfast nook near the living room too.
19. 3316 Residence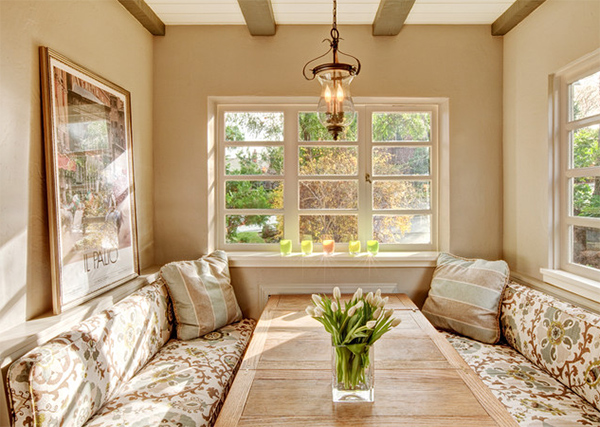 The fabric for all the seat and back cushions look pretty in florals.
20.DIY Easter Egg Centerpiece Tutorial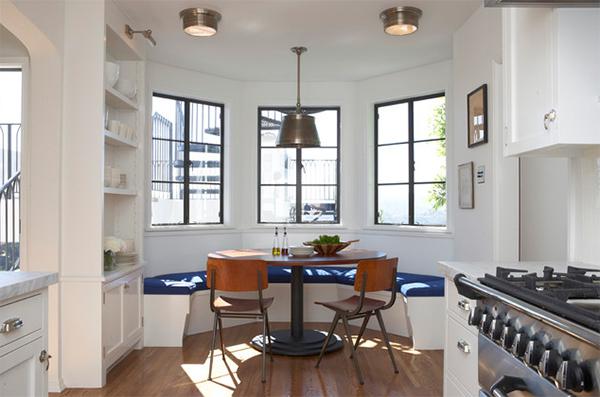 A transitional kitchen has a breakfast nook with a curved bench in blue cushions.
After seeing the images above, I would guess that you want to have your own breakfast nook too! Well, it would totally be awesome to have one! It would be nice to have a place to sit and relax with the sun's light right into it during the morning. You can also decide on the design of your nook of course and let it be coherent with the look of the other spaces in the house.