Clever's Desk and Chairs for Your Home's Study and Work Areas
Some of us would opt to stay home and work there especially if you are into freelancing and other web related jobs. That is one of the effects of the birth of computer and the internet. But it can also be pinpointed as one of the positive outcomes in this brilliant technology. Since there are people who choose to work at home, having a home office or a working area became a must for them. This would certainly be an addition to your children's study area. So, while the kids are studying, you are also working at home.
Hence, aside from the usual home areas like the living room, bedroom, kitchen and bathroom, one would also need to think of how to perfectly decorate the work area and the study room as well. It can be integrated in one's bedroom but should still need to be a good avenue for learning and working. One can achieve that by having the right furniture and when we speak of furniture, Clever can surely give us the answers. Clever is a furniture designer and manufacturer company that specializes in children and the youth's furniture. Since it specializes in producing furniture for kids, one can make sure that these are safe for the little ones. But of course, there are also furniture for mommies and daddies which are equally gorgeous and young looking.
There are so many different types of furniture that Clever produces. It includes wardrobes for bedrooms, beds, desks, bookcases and others. But for today's post, we will give you a showcase of one of Clever's categories showing their masterpieces. Take a look at some excellent desks and chairs for your home's study and work areas.
Coral
This can be an added comfort to your work area, a chair with sled base that can also be used with wheels adjustable in height.
Riviera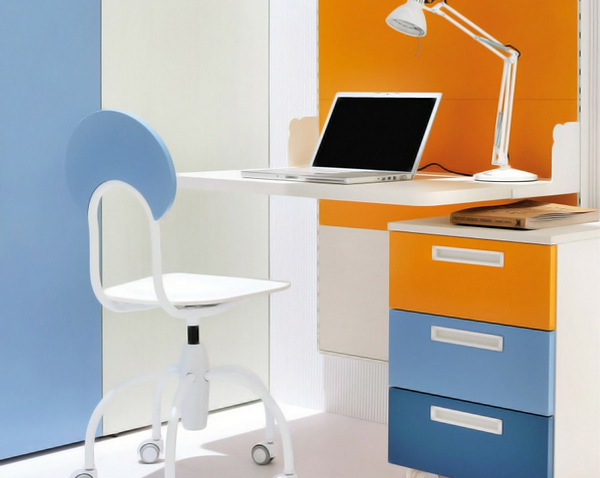 A colorful study area suitable for kids who will certainly love to spend time ready and learning.
Gliss
A transparent chair with chrome frame and a modern design would fit for a working area in your bedroom.
Growing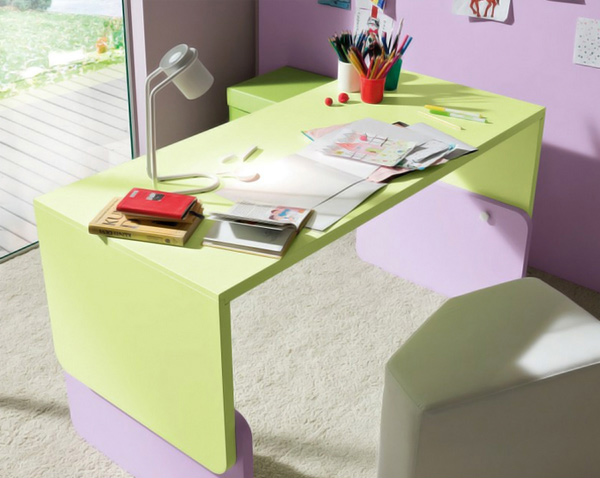 Apt for your growing kid for this one has adjustable desk model that comes in various colors for your kid's study area.
Riviera 2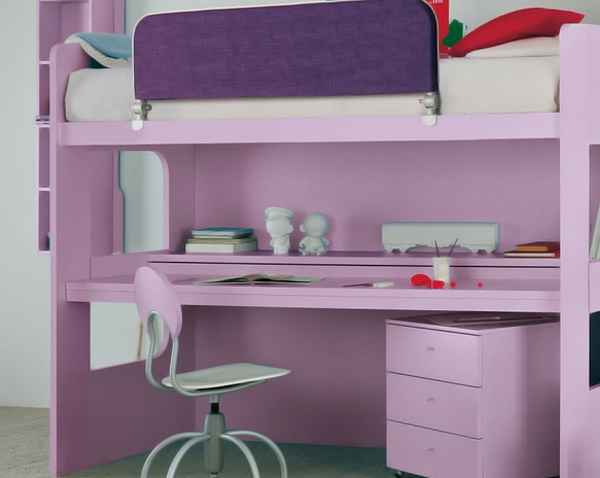 Space saving study area just under your kid's elevated bed. This would be perfect for small bedroom spaces.
Soft Coral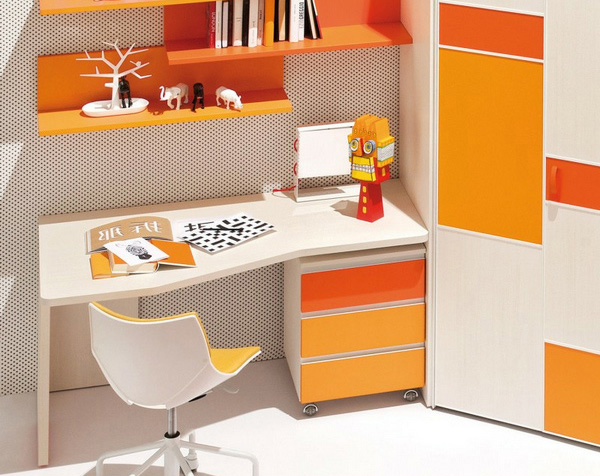 A study area with a chair that has upholstered seat and back for a more comfortable learning time for your child.
Soft Coral 2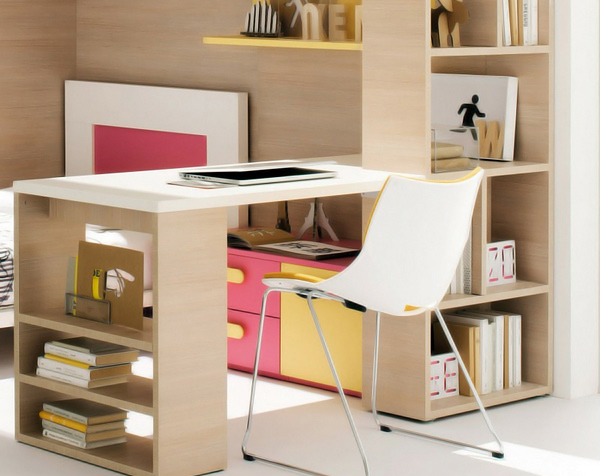 The soft coral chair can also be perfect for dad's working area at home.
Soft Coral 3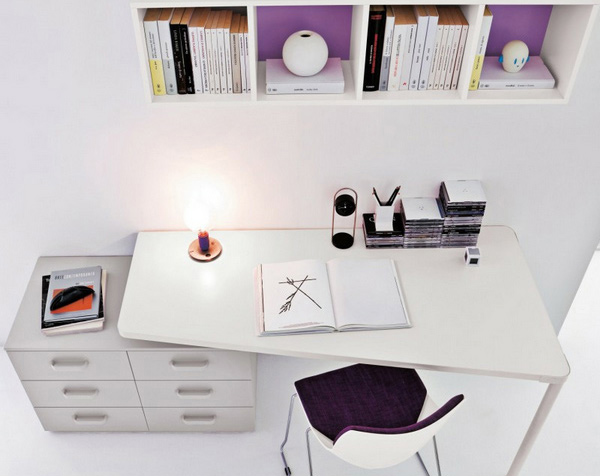 Beautifully designed furniture with a modern style can turn your work area into something lovely and comfy.
Start Retro Letto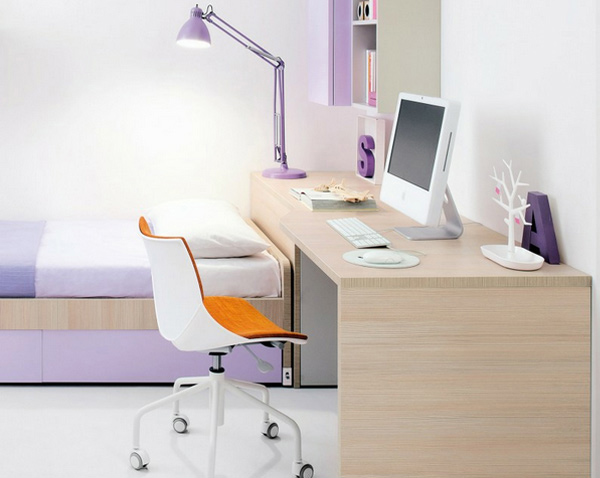 With a beautiful work place like this, you would surely have a good time working even during late nights.
Troller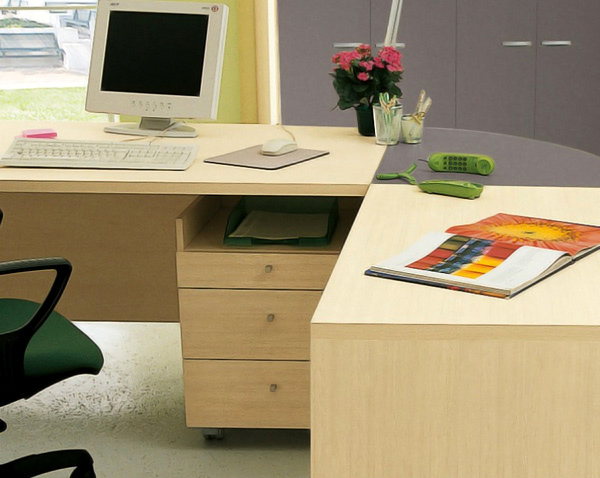 Need an extra storage for your work and study stuff? This wheeled drawers with saftey locks and wheel brakes would be very useful. This come in different colors suited to your area's motif
Wave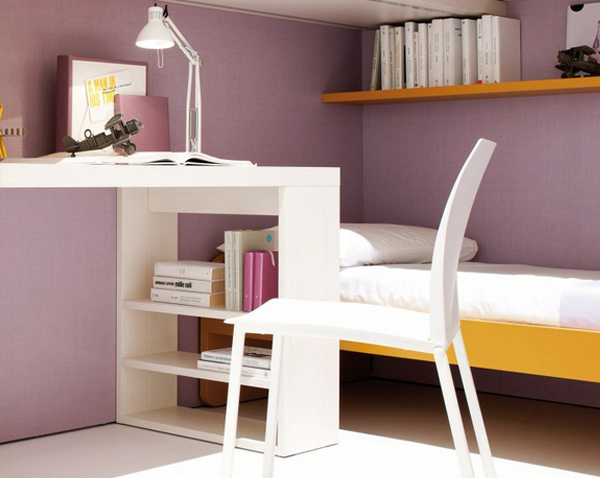 A minimalist modern design for a work and study chair that you can also use in your living room and bedroom.
Consolle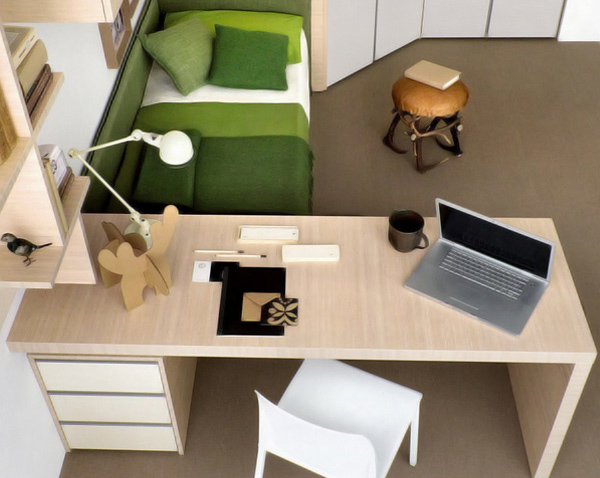 This desk with side chambers customized with drawers, storage units and floor bench would be the right one for your working area.
Ergo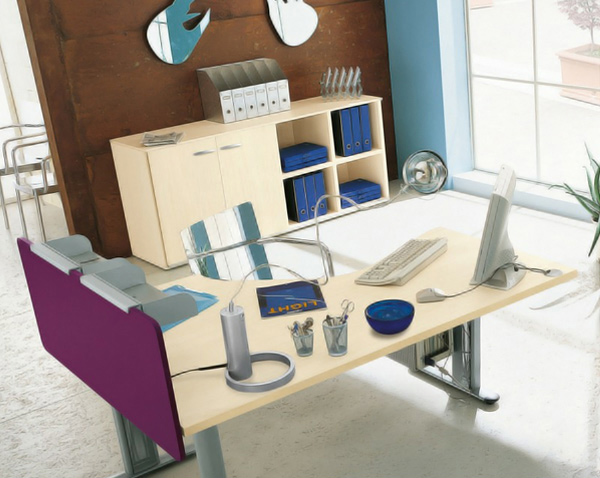 You will surely feel more creative with this uniquely shaped desk good for your home office.
Dactyl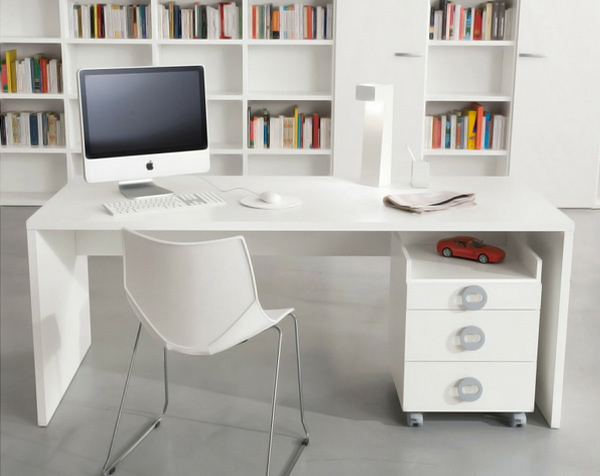 You will love this simple desk for it has removable accessories, dividers, a keyboard tray and other features you would need for your work.
Start Sliding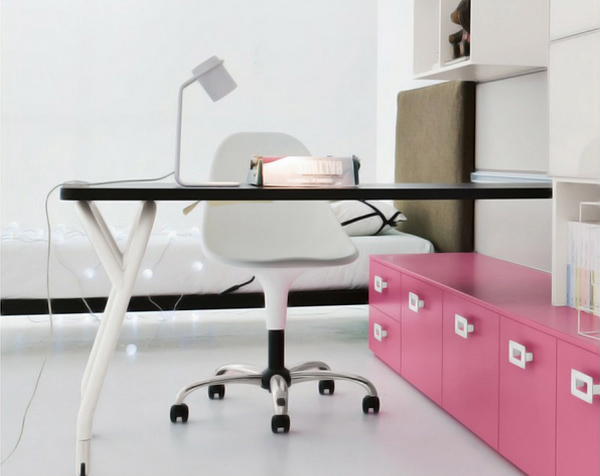 Easily move your desk and chair with this wheeled pair. It can be attached to a wall panel and can still be moved by merely sliding it.
Your study and work area would certainly look clever when you get desks and chairs from Clever.it! These furniture will make working and learning a lot easier with comfortable chairs and functional desks. The study and work areas of Clever can also serve as design inspirations for your home. You can create one as clever as theirs merely by using your own furniture or maybe by grabbing one similar to theirs.
So, if you want to make your home office as nice as what you can see above, do a make over now. You have to take note that aside from a well-designed home office and study area, it needs to be always organized and clean because the surrounding can greatly affect one's performance both for working and learning. You should always pair good design with the right attitude.
Bonus Video: Making a Modern Vanity Desk