Fabulous and Transparency Details of the Holly House in Texas, USA
Artistic furniture as well as the accessories in the house oftentimes enhance the interior details and sometimes increase its luxurious features. Today, we will share to you a house designed and built in Houston, Texas, USA. This has 5,560 square foot home that definitely marries mid-century lines with a contemporary point of view. This modern house is better known as the Holly House.
Holly House is situated in a quiet street and shows a very restrained façade which opens into a double height living areas. The interior is composed of the music room, open kitchen and dining area. The covered terrace also is capable of extending its living spaces in the outdoor areas which includes the pool, basketball court, summer kitchen and the bathroom. To be amazed of these fascinating features and details of this house, you may as well check the images below.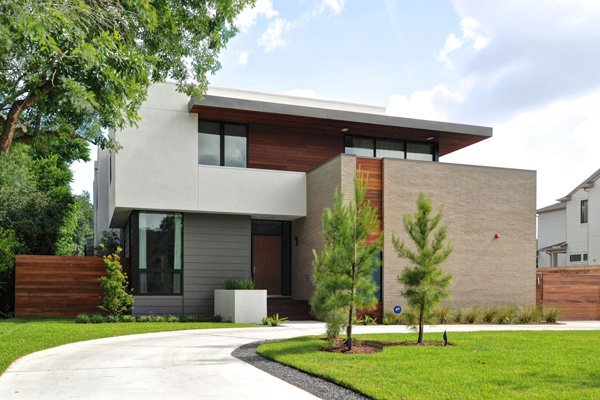 As you can see in the exterior, the forms and texture of this house building complements with the charming landscape.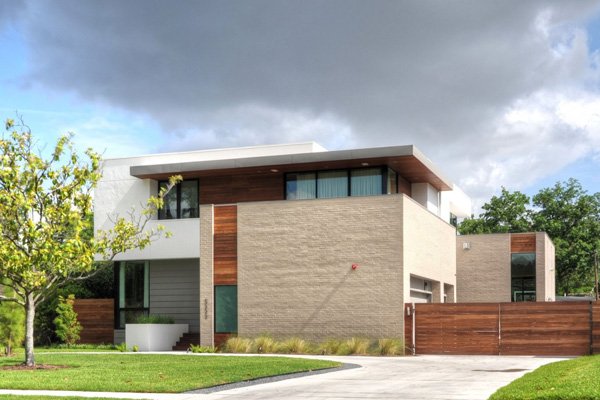 Volumes and dimensions reveal in the house building may certainly attract the client's guests.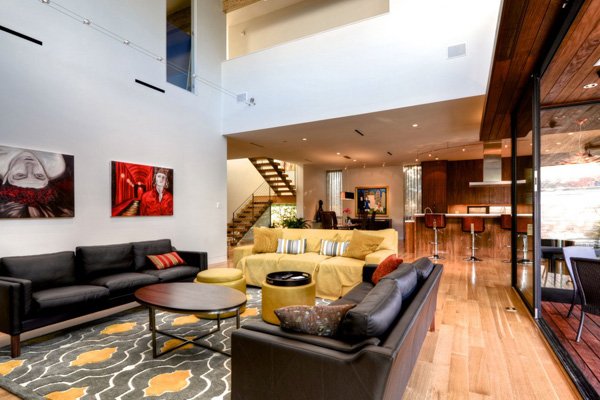 Black and beige color of the sofa as well as the colorful wall art enhances the look of the living space.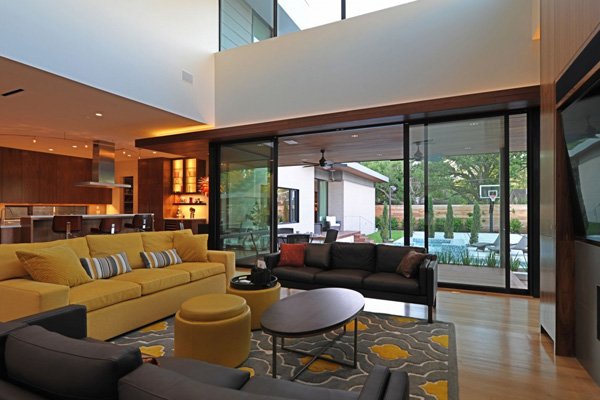 Shapes and colors of the furniture harmonized with the design of the carpet on the floor.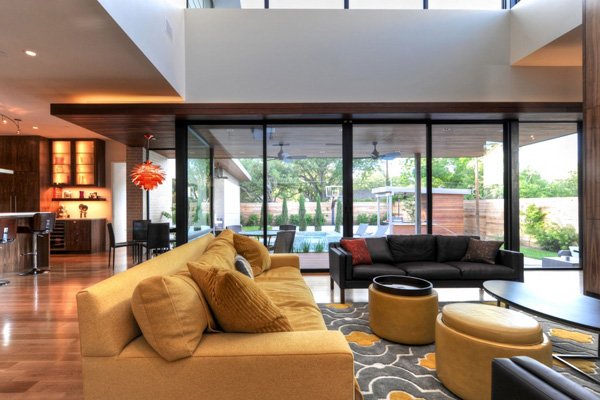 Soft and comfortable seats in the sofa may also allow the client to enjoy the pool area.
Patterns and lines displayed from the floors and ceilings of the interior reveal a unique movement.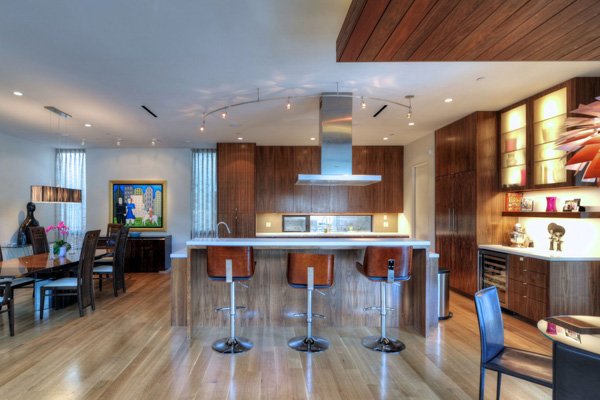 Stainless steel fixture and furniture in the kitchen highlighted its modern design and concept.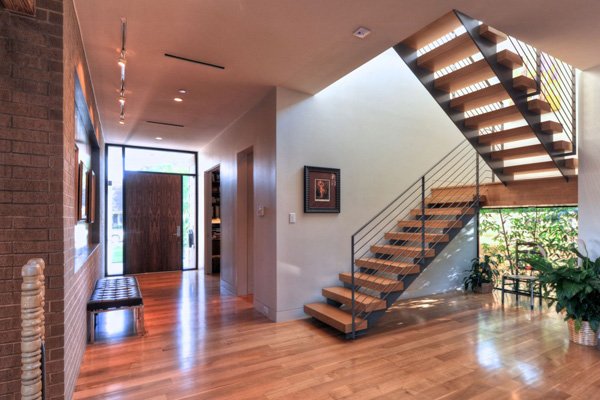 Unique and neat staircase is well presented in this area near the entrance.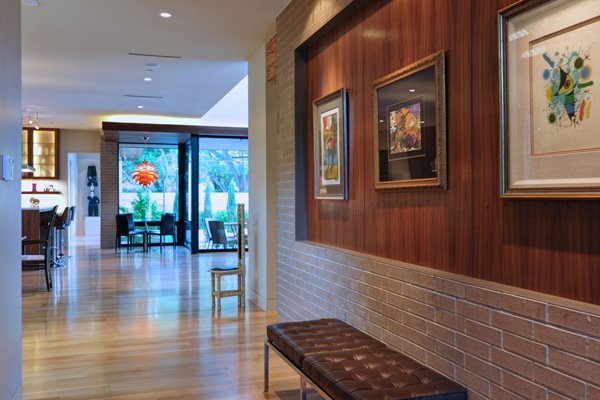 The brick and stucco materials in the walls underline its rough texture.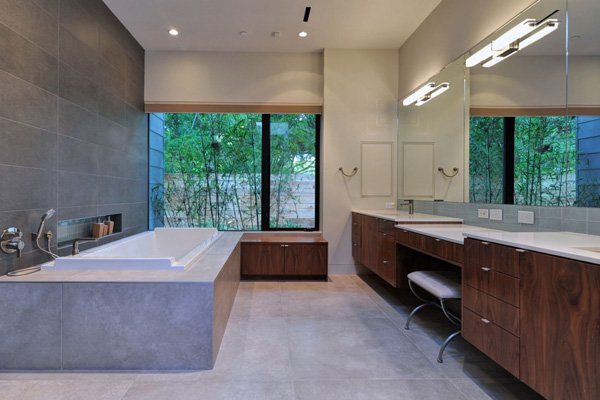 Grey tiles and wooden cabinets harmonized with the mirror and LED lights here.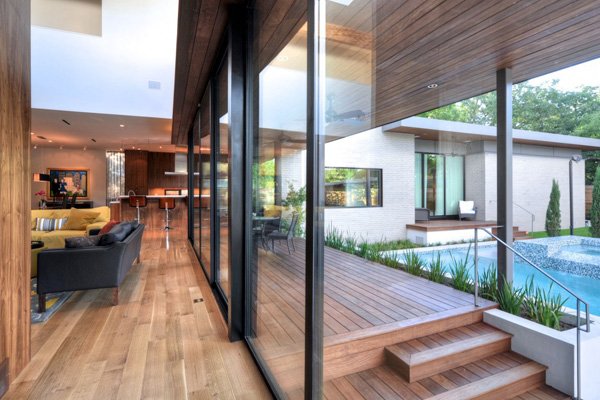 Openness and transparency is also highlighted in the interior that connects to the exterior.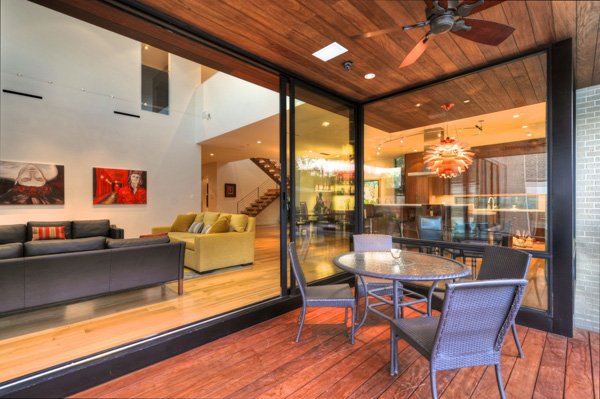 Round table for four is set in the patio for the client to enjoy their tea time with his family.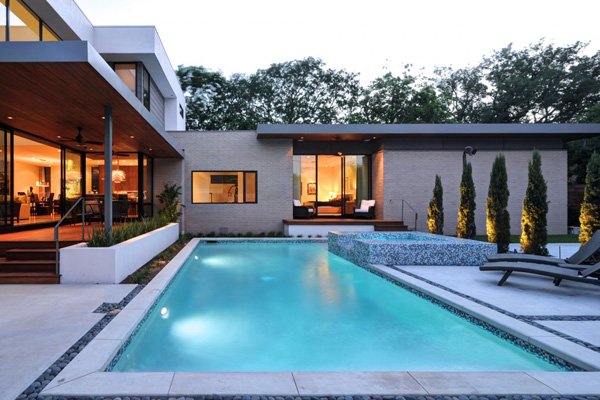 Clean and fresh water in the pool adds luxury and charm in the exterior.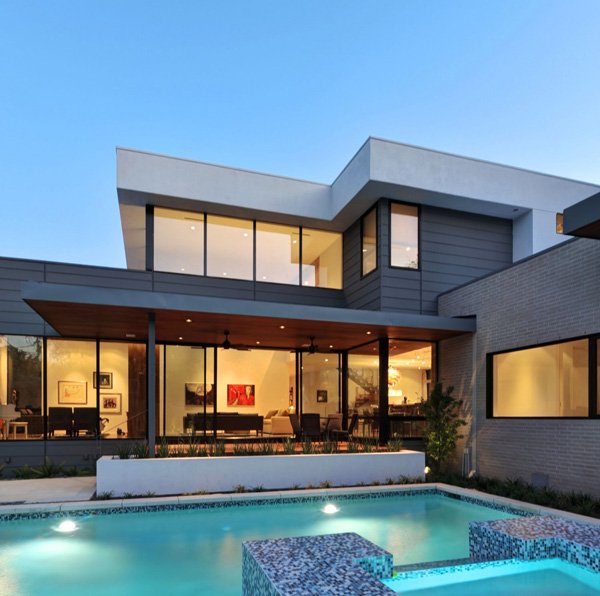 The shape of the swimming pool match with the forms of the building.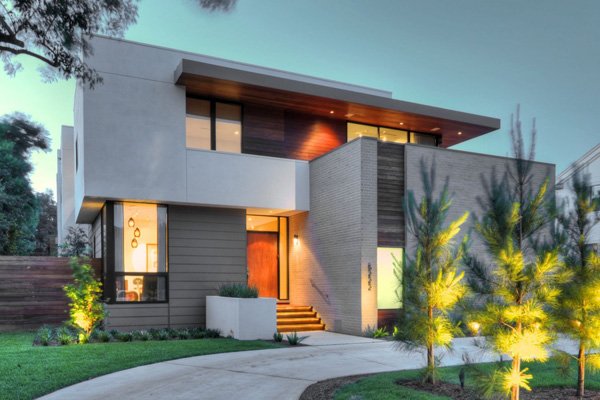 Even at night the LED lights set in the entrance area stressed its elegance and sophistication.
The amazing photographs courtesy of the designer effectively illustrates and unveil the elegant and luxurious highlights built by the StudioMET. I personally like elevations shown in the exterior which also express volumes of brick and stucco. Also I am captivated with the master suite which is tucked into the back of the lot for solitude and privacy. The 3 bedrooms, an art studio and a media room with a balcony overlooking the street is one of the most important features of the house.