Before and After: Better Outdoor and Indoor Connection for an Old House in California
With the lovely views of the surrounding for this 1950's ranch house, the designers made sure that they will be able to create better outdoor spaces to encourage the owners as well as its guests to spend time under the sun especially that the neighborhood enjoys sunshine for three-quarters of the year.
Keith Johnson who was the architect of the house said that it needed to create real connections between the indoors and outdoors. To solve that, he let the interior blend with the outdoor space. Some areas were also added like the deck and covered seating which became more functional with 180 square feet addition. Let us take a look at this house in Palos Verdes, Los Angeles, California through the images below.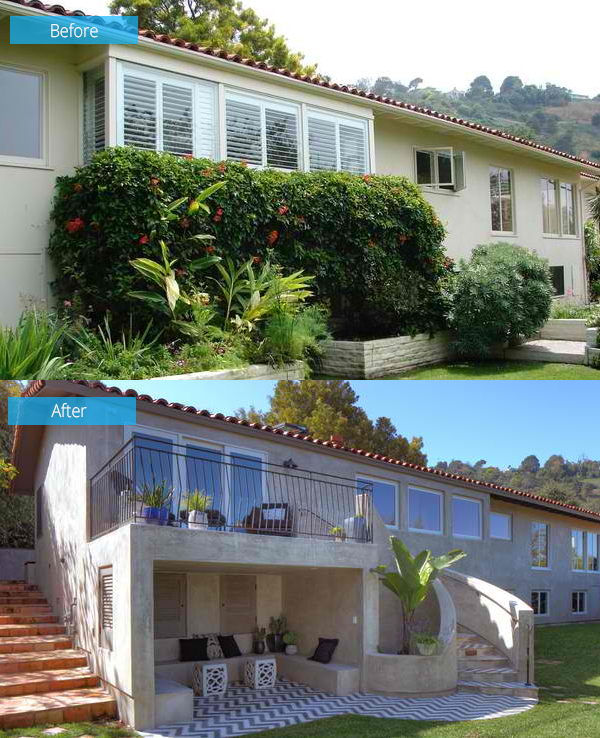 Before, the original back of the home receded the master bedroom. The entrance was replaced with an interior staircase that unites the home inside and out.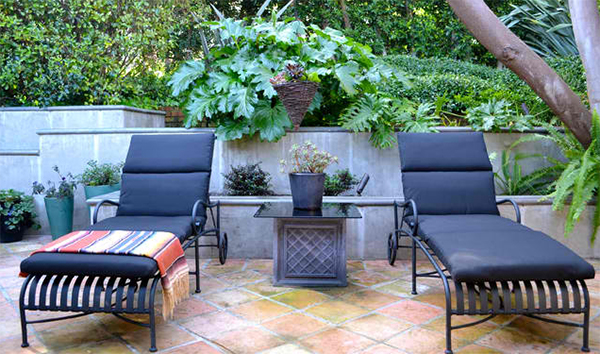 The patio has transitional contemporary with rustic finishes on it making it a nice place for siesta.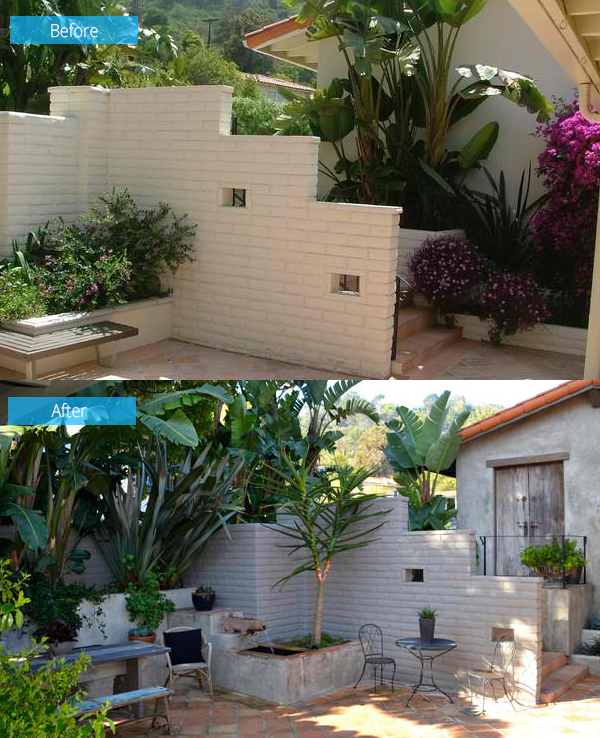 The patio area was updated with more plants and better landscaping.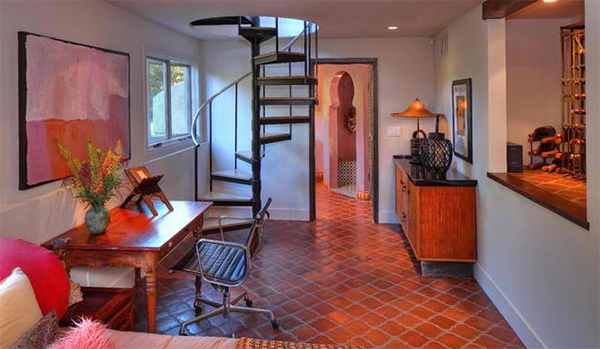 In this space, new terra-cota tiles were added giving it an eclectic look.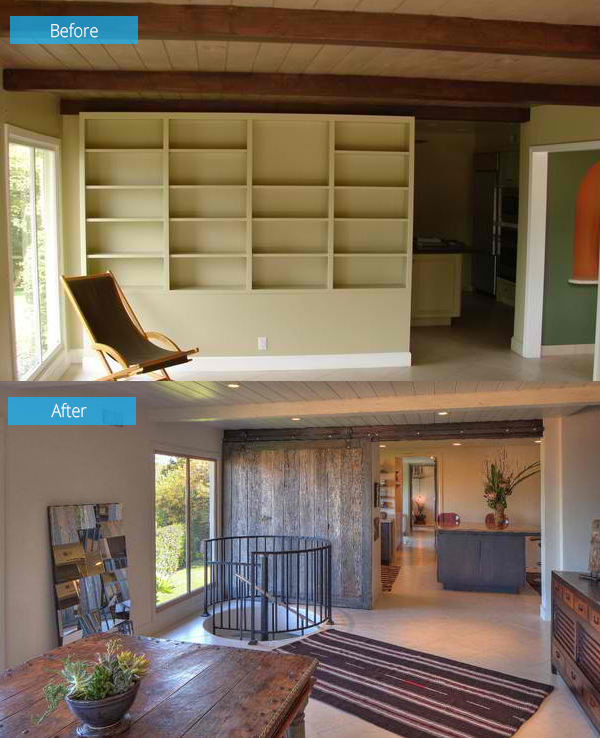 A large bookcase was removed and replaced it with a stairs that link upstairs and downstairs. The area was also opened up.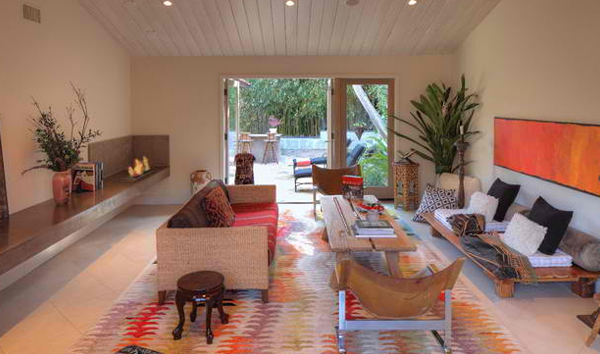 In the living room, you will a mix of artworks, textiles and furniture. What was added here is an ethanol fireplace in the corner.
The dining room has wide sliders that open to the patio. It also features the owner's books and furniture.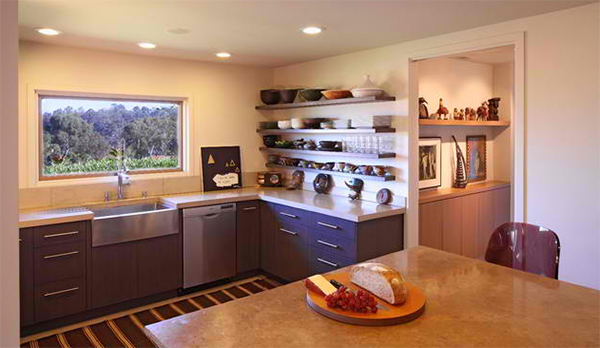 The kitchen was upgraded too with stainless steel farmhouse sink and double-glazed windows for better insulation.
What I learned from this renovation is the importance of linking the inside to the outside and creating better access to different areas of the house. No doubt, Pritzkat & Johnson Architects did a good job in the remodel especially how he did the outdoor area. What can you say about the renovation?