Strong and Bold Interior of a Modern Apartment in Kiev Ukraine
Nowadays, many investors, business man or even a simple citizen choose to live in apartments or condominiums. But not all of them chose this edifice as a permanent living structure. Some of them just buy for investments, while other purchases for the sake of having a unit that would be more accessible to work. And we all know that most apartments and condos just offer a small and narrow space. But no matter what the purpose is, the bottom line is you must know how to beautify your spaces may it be small or big. We have been showcasing a lot of designs that would help you beautify your own apartment, but of course we never run out designs so we have here another concept of design that will inspire you.
This apartment is located in Kiev, Ukraine. In my own perception, the design of this apartment is more favorable for men (but I'm not saying limited only to men). The colors and the contrast of textures are displaying a bold and strong feel but soften with white shades that give a warmer ambience. But then, the apartment is furnished with contemporary styles of furniture and accessories. And the most important concept that this apartment does have and must also be applied on all other interior concept is the idea on how to conserve spaces on your areas. As you scroll down, the photos below will give you bright ideas that would really help your decoration.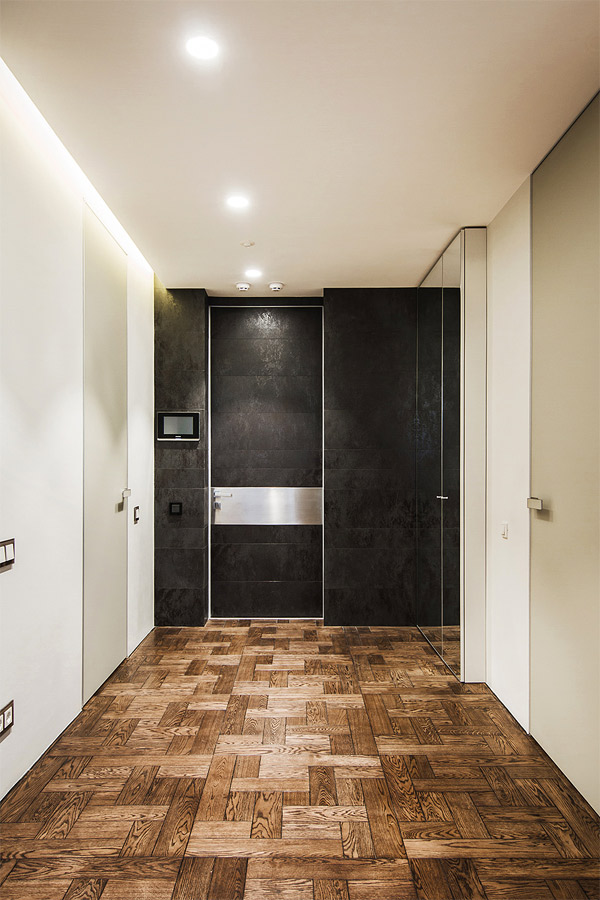 The entrance hall exhibits a gallery-like pathway; the flooring outlines wooden tile floorings.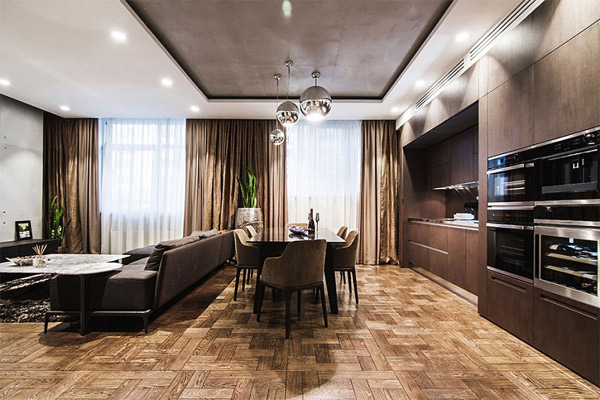 The interior of the home displays warm atmosphere with the use of earthy tones. It is then softened by the fabrics of draperies.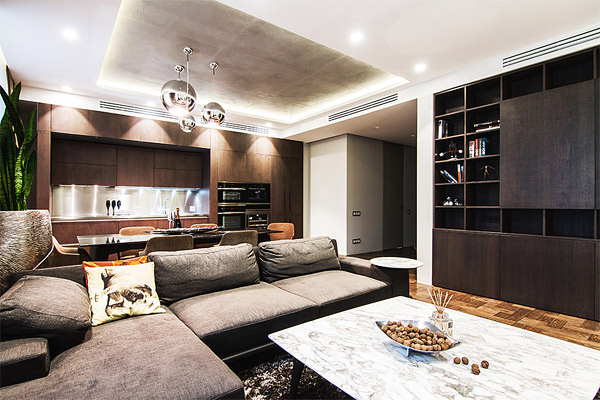 The living room is very minimalist in style; decorated with cushioned sofa set for more comfortable relaxation and centered with a granite top coffee table.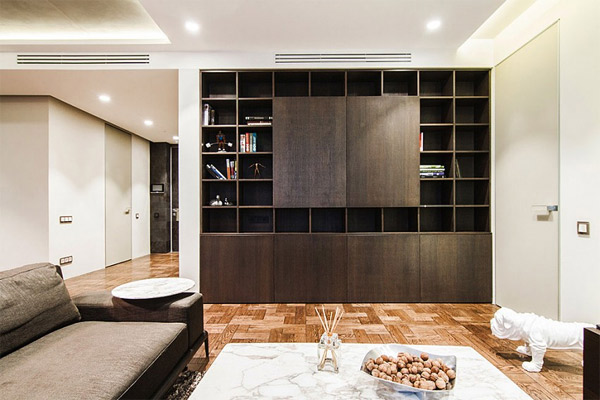 Small spaces require more room for storage for organizing stuff. Cabinet is made from oak lacquer finished with a dark brown color.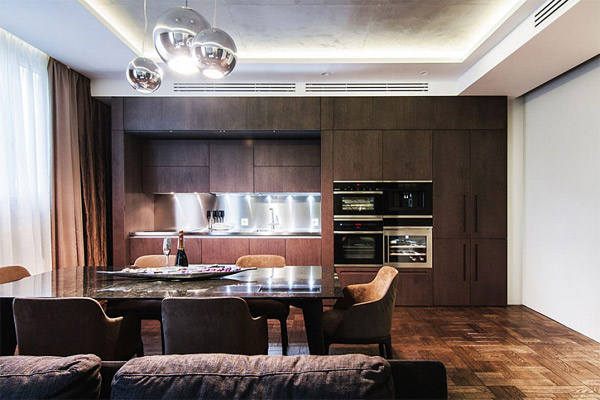 Also, in the kitchen a wall-to-wall cabinet was designed for storage of kitchen wares and ovens. The idea of built-in kitchen sink is very helpful for a limited space.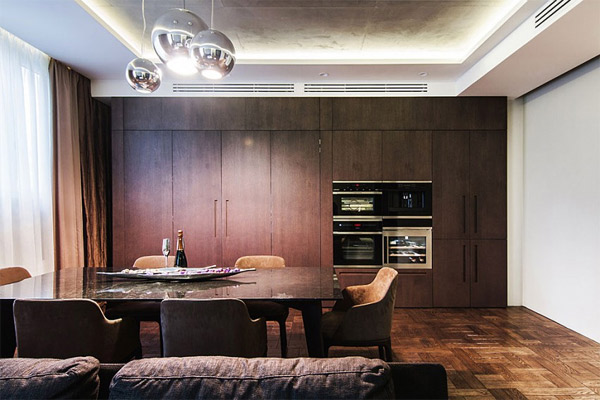 The cabinet has an amazing feature; you can leave it open when you are doing your cooking chores and can be closed when not already in use.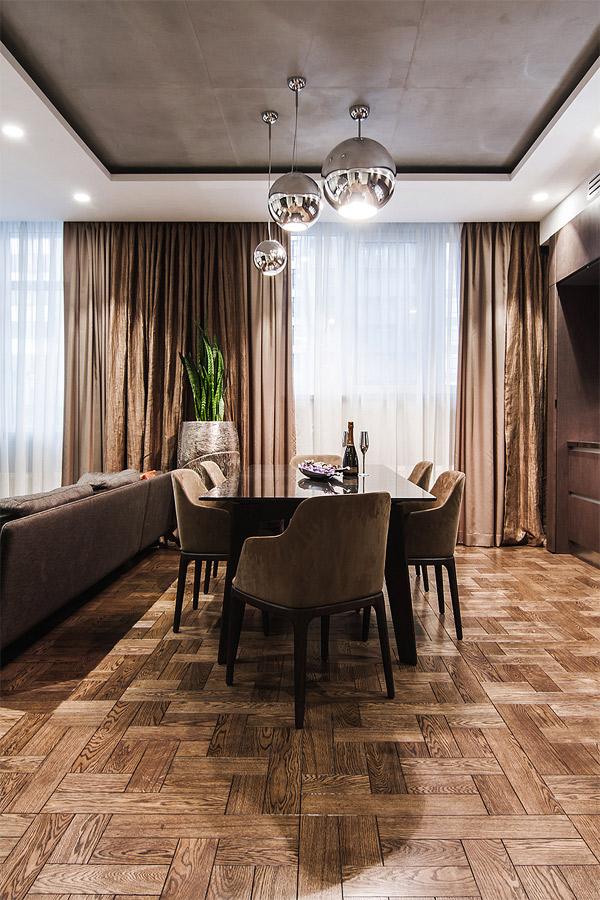 Still having an elegant style with a marble top dining table and accented with a ball lantern.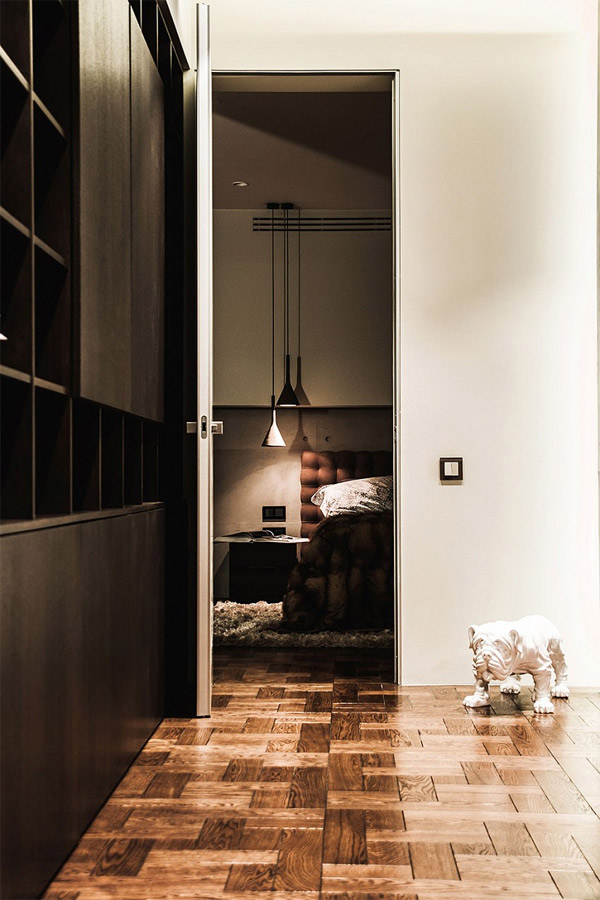 The tall door leads to the bedroom, giving a glance to its sophisticated look.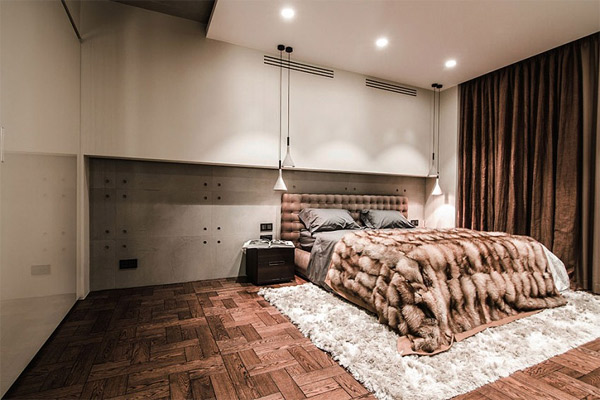 The bedroom shows much of masculinity with the textures of the wall and the floor.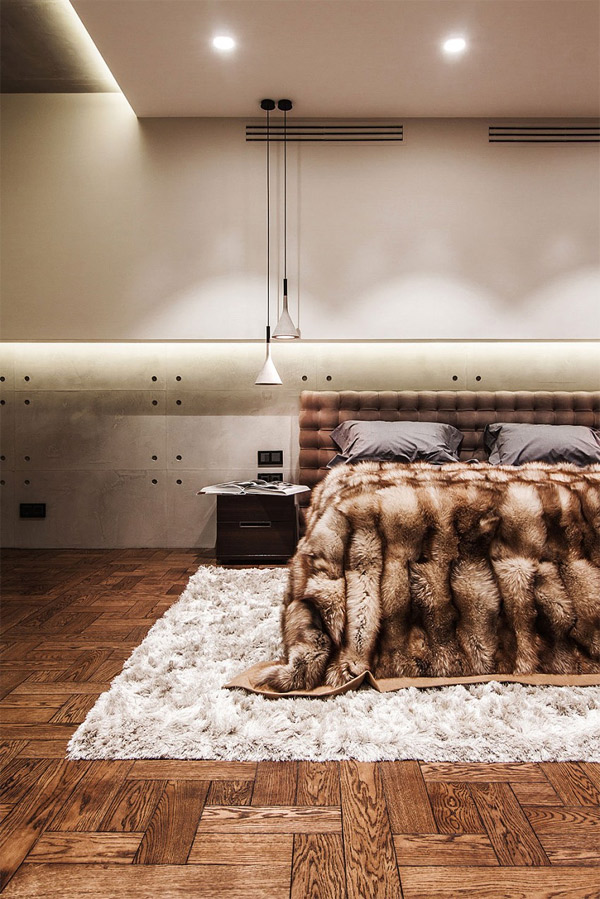 But it is softened by the side lamps and incorporation of the rugs that makes the area more stylish.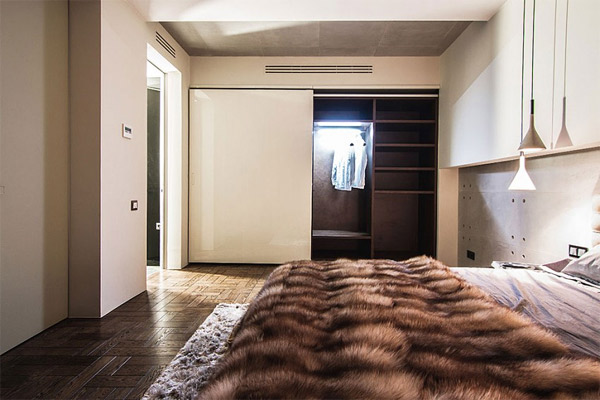 The bedroom is equipped with a wide closet that is painted with plain white color that goes along with the color of the walls.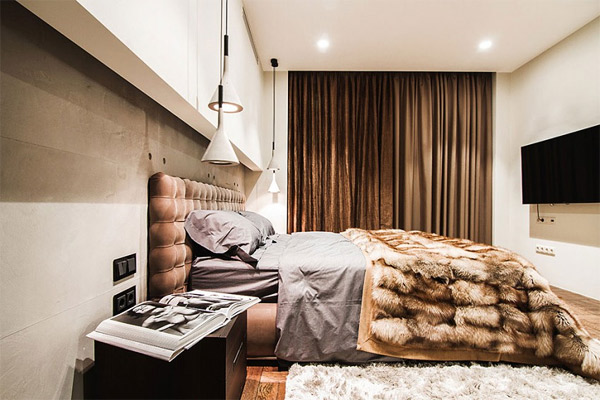 A very high drapery was added to give a bolder look to the bedroom. It could also serve as a purpose during night time.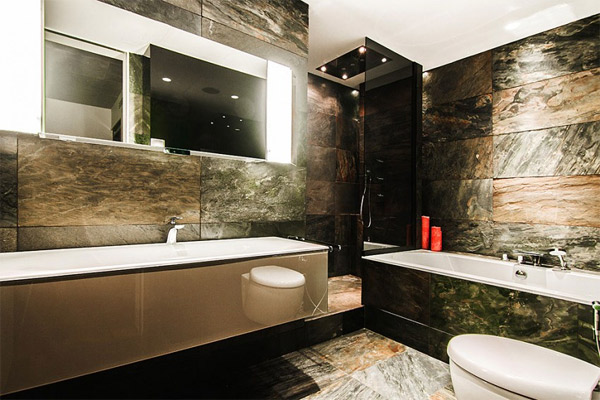 The bathroom looks elegant with the adaptation of strong textures of tile colors but is softened by lightings.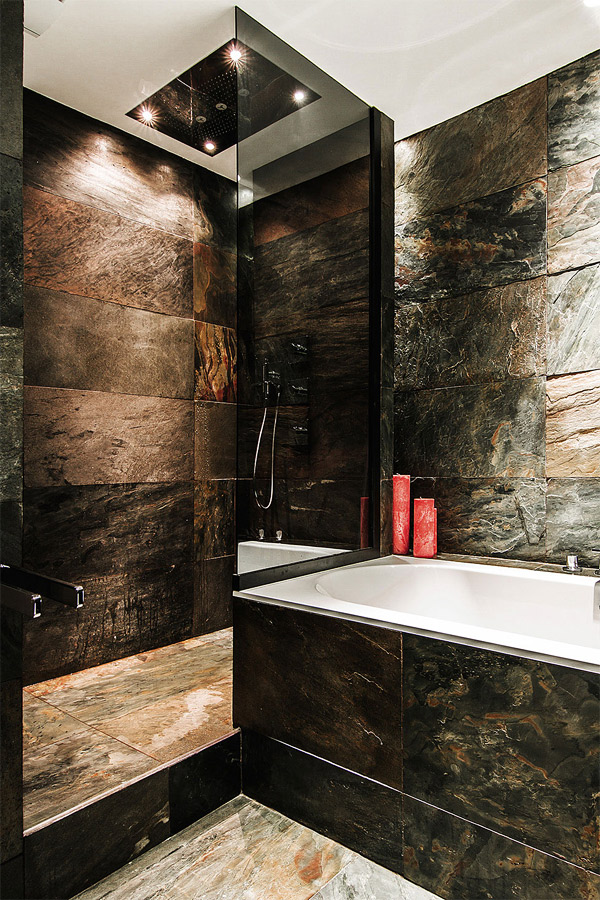 The shower area is very functional and equipped with appliances that could be very helpful during use.
Did the idea or concept of this apartment help you? I'm sure it did. This design of Yo Dezeen – yodezeen.com, may look simple but the details of the design just like the idea for the kitchen was a very helpful thought that to conserve spaces. And playing with the colors and textures to be applied in your homes would be a creative thing but then again play intelligently to get a perfect contrast.