Surprising Features of the Wooden Elements in Stockholm Apartment 2 in Sweden
We have discovered a lot of modern and minimalist design of apartment in the different parts of the globe. These apartments were astonishingly designed by known and intelligent designers. With that these designers were successfully and still actively and continuously produce a lot of remarkable and promising designs of apartment. Today, we will check the residential house apartment spotted in Stockholm, Sweden.
This house is named after its location which is Stockholm apartment. With an area 200 square meter and these house is completed last year. This apartment also involves an office area where the client can also continue his work at home comfortably. It has a lot of surprising designs and the layout is extremely awesome as you can see how each area are completed with amazing accessories. Let us take a look at the different areas of this simple but functional apartment through the images below.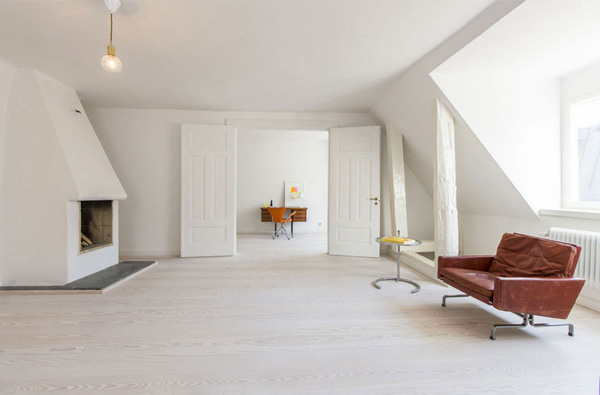 Less furniture set in this living area made these become more spacious and comfortable.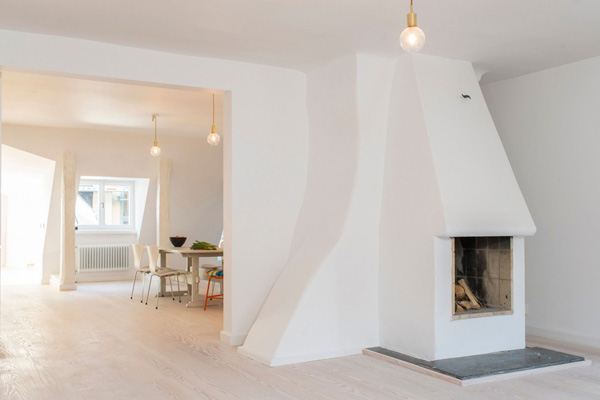 Unique design of the lamps installed in the interior creates a very dramatic and elegant look here.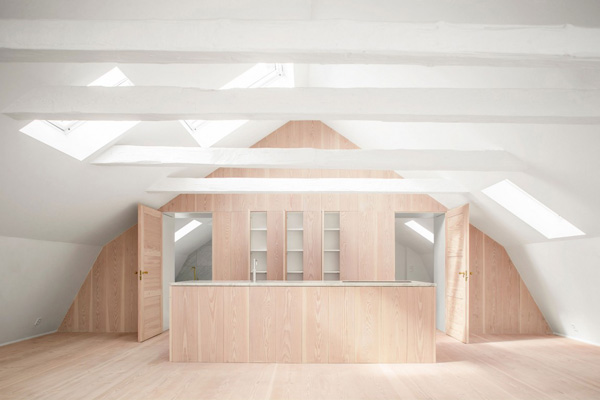 See how these wooden texture cabinets and doors unveil the functional and surprising areas of the house.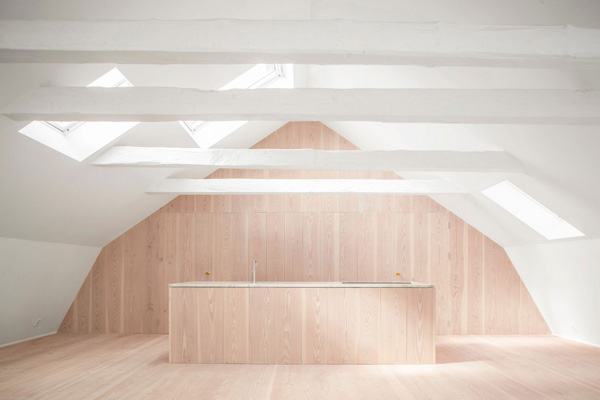 You may see its plainness but the elegance and sophisticated design may certainly revealed once it is opened.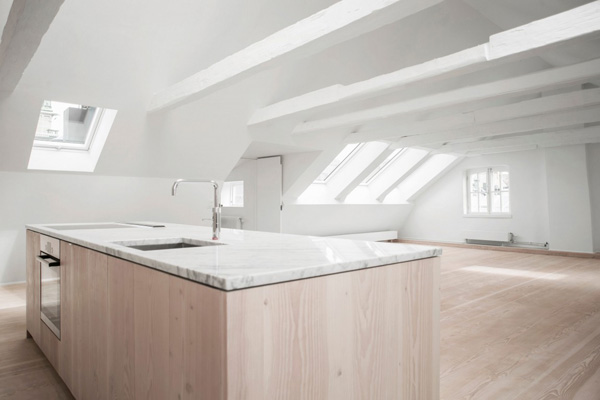 Smooth and clean surface of the kitchen table and sink complements with the white ceilings and walls here.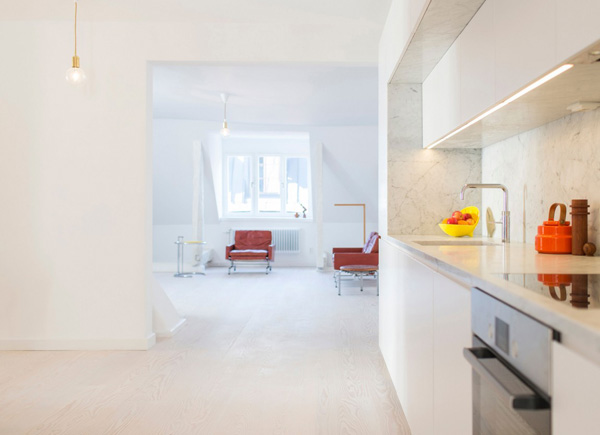 Colorful accessories and furniture breaks the plainness of the kitchen and living space here.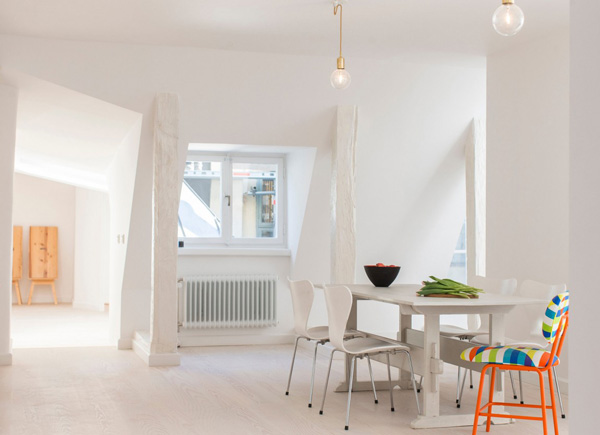 Colorful seat complements with the white dining set in this dining space that matches with the round lamps here.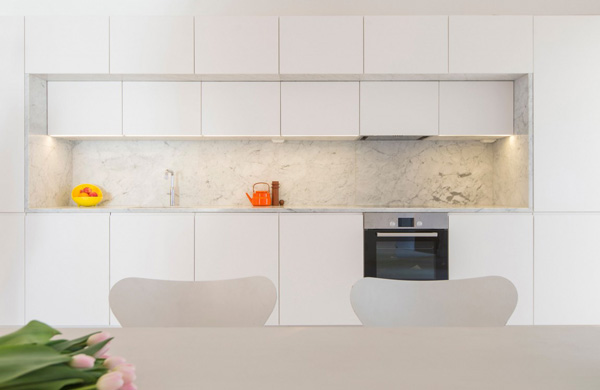 Shapes and patterns are obviously displayed in this remarkable kitchen.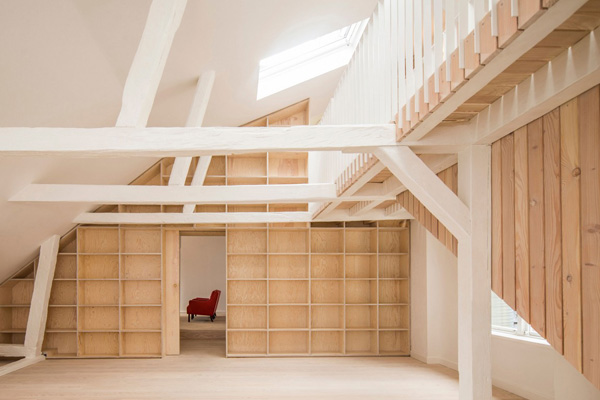 Built-in shelves are designed in the walls to maximize its functions and space.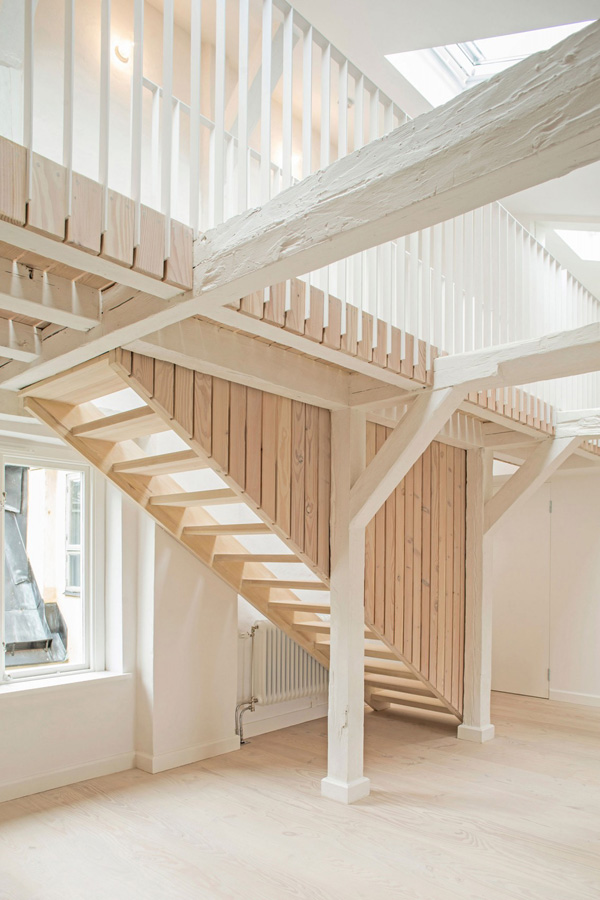 Wooden staircase in the interior also highlighted its wooden concept and charm.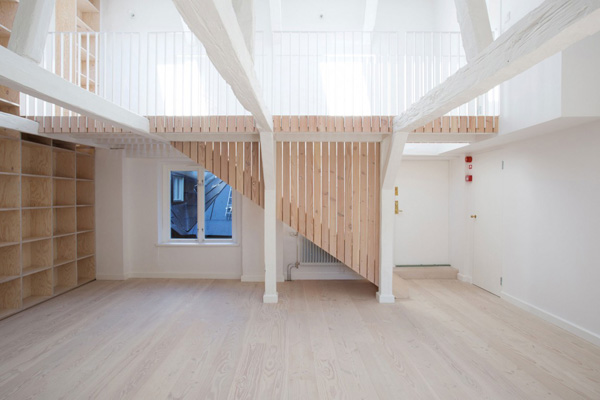 Lines, patterns and forms create a certain movement in the interior.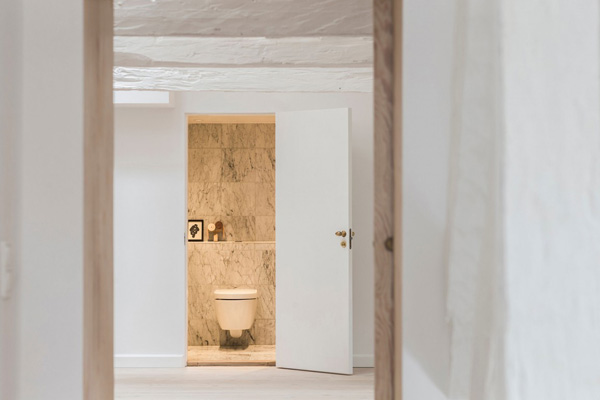 Behind the white doors is a well-lighted and artistic bathroom that may surely provide a relaxing space for the client.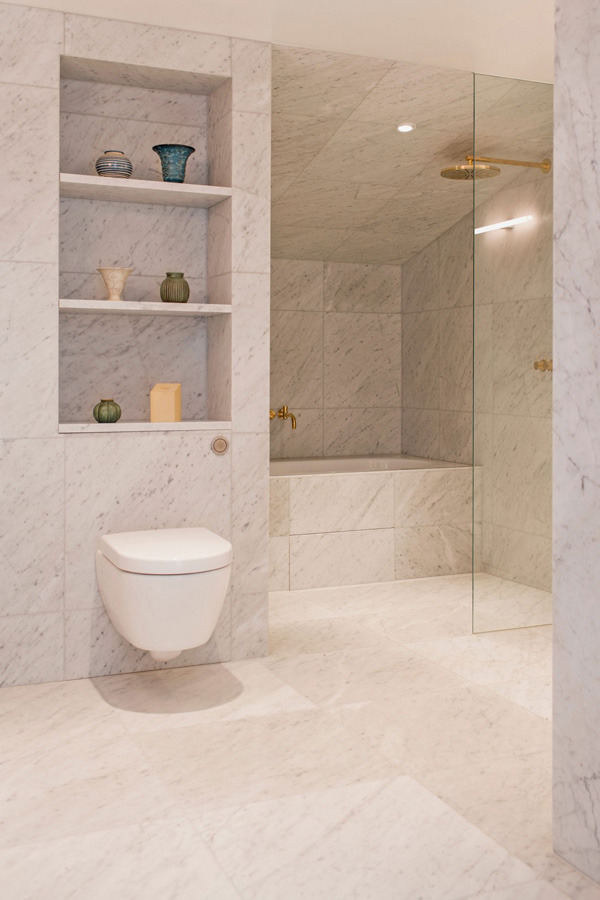 Mosaic tiles in the bathroom illustrated rough textures that may balance the smooth and plain texture of the other parts of the house.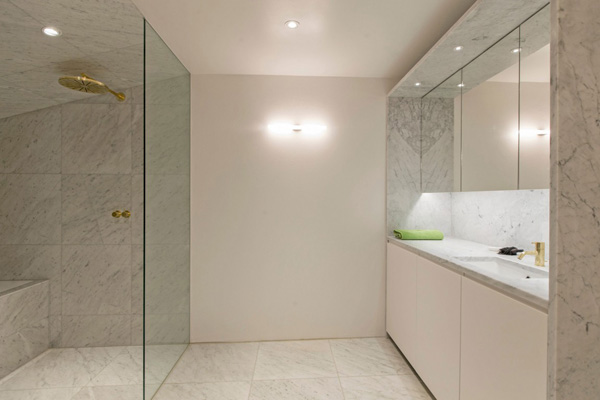 LED lights accentuated its modern and romantic mood in this contemporary bathroom.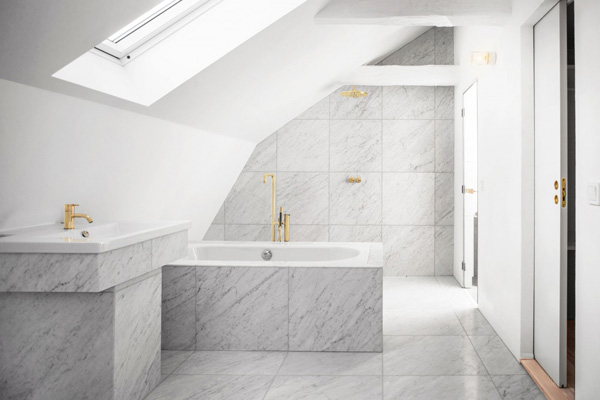 Huge tiles utilized in the floors and walls of the bathroom presented a harmonious balance with the plain white ceilings.
Certainly, after we have witnessed the different images of the areas in the apartment above we can say that the Studiomama has made a remarkable difference and innovation in a simple designed apartment like this. What I really like in its design is its surprising functions and style that made this apartment extraordinary and elegant. We hope that you find interesting ideas and design with this Stockholm apartment that will inspire you to apply in your own house as well.