15 Modern Custom Fireplaces To Choose From For Your Homes
Most fireplaces are as functional as they should be, although of course, there are times when homeowners just decide to get one for decorative purposes. Fireplaces are the main source of heat in places where there are no heaters to keep us warm. If you're interested of getting one for your home, there are few things to consider like – how would it look like? Would you like to get a design that your neighbor has? How big would it be? And so on.
In today's article, we will be showing you images of fireplaces which were custom-made for the home owners' interest. These home owners chose to have their fireplaces done by experts and they made sure that the ones they have in their homes does not look like their friends or their neighbors. Cost is definitely a factor, but when you can afford it, why not have it, right?
Cosmofocus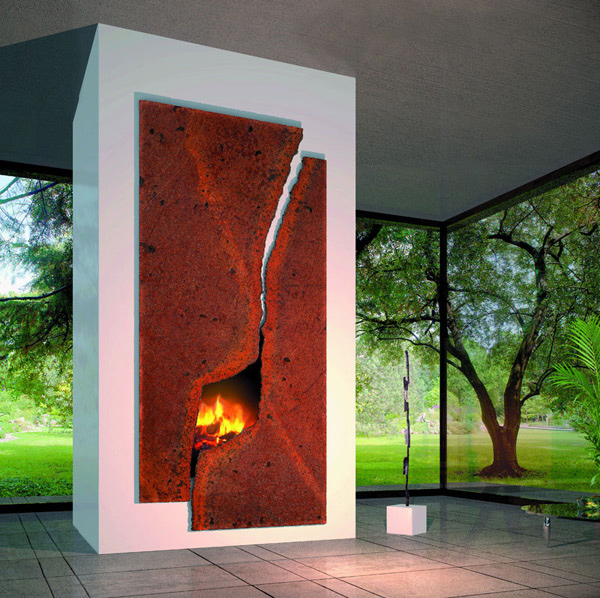 This the first on our list, part of the Focus family – Cosmofocus is designed to precisely fit a certain part of your home! The design is not available in the market for you to buy instead, you order this from the makers and they make sure this one fits your home.
Quaker Bluff Residence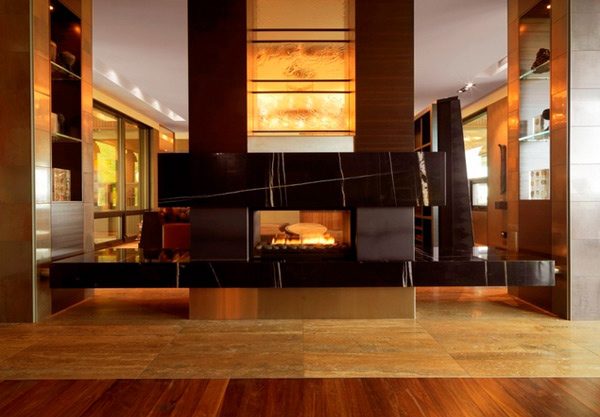 One highlight of this home is this seductive fireplace which was custom-built in accordance to what the owners wanted. It fit from the left wall to the right one – the horizontal slab can serve as mantels for decorations.
Prodotti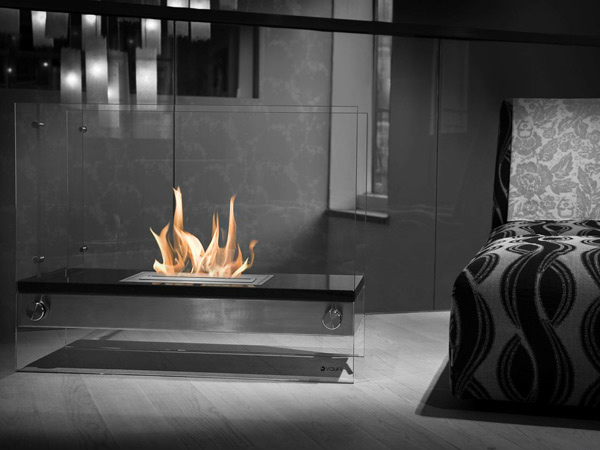 Don't you just love this design? This is from Vauni. It was designed to serve as a divider for the house – to basically separate the living area and the dining but still be able to see each other in the process.
Contemporary Living Room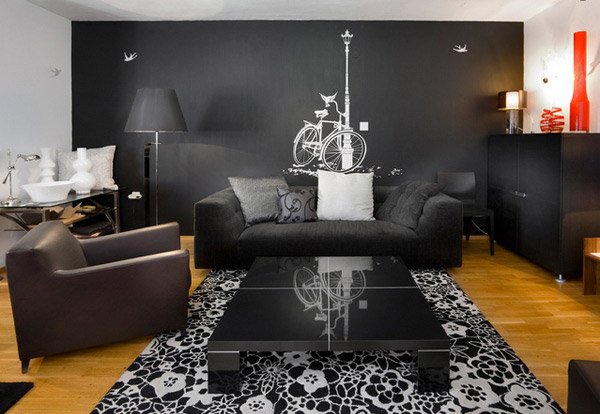 This is a new design for a fireplace wherein you do not need wood to make fire and all that. It was also designed to fit a slab which was fit for the fireplace and the television.
Heterofocus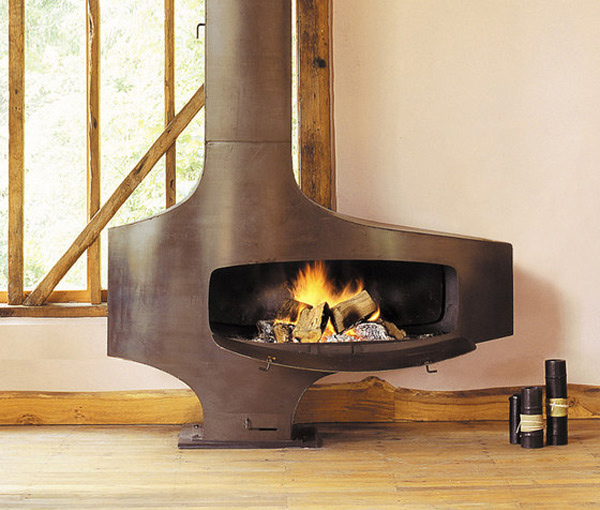 A part of the Focus family, like the Cosmofocus, this one is made to make sure that the neck will fit the height of a certain room. In making fire, the use of wood is still employed. This one is made of stainless steel too.
Matrka Inc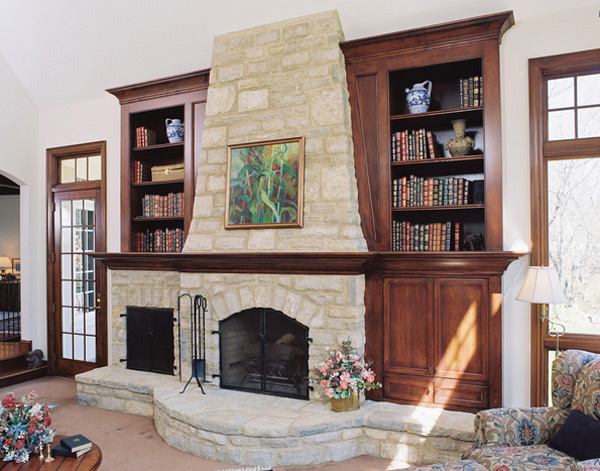 Traditional design is as lovely as the modern designs for fireplaces. This fireplace looks like it was taken from an old house and placed in this home, but the real deal is the that this was specially made for this home.
Cupola Wall-Mounted Fireplace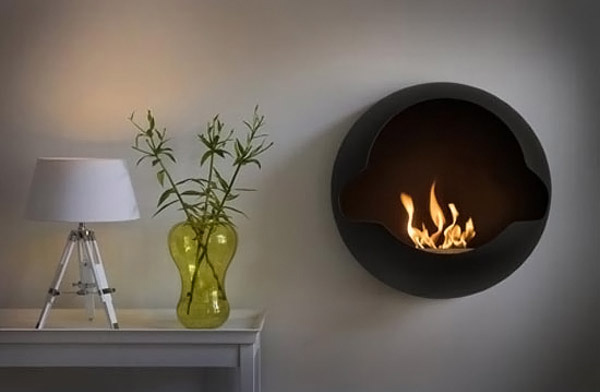 Vauni is a fan of circular fireplaces like these, except that this time, it is half the Globe model that he has and this one is wall mounted. This model comes in black and white.
Ardsley Residence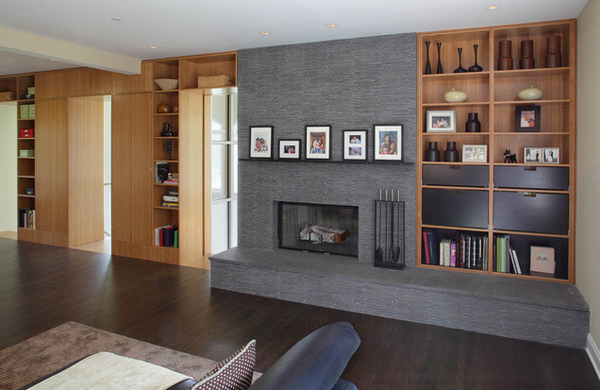 This gray fireplace was made exclusively for this home. A simple rectangular design that was made to fit this wall with the cabinets for the decorations.
Metafocus 1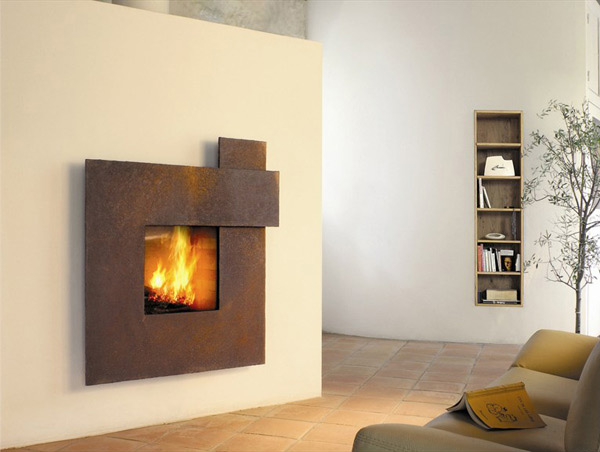 Third favorite from the Focus collection. Metafocus 1 is a cube-like design with rusted steel facade specialized for homes which orders them. This was designed with bold simplicity.
Miami by Pepe Calderin Design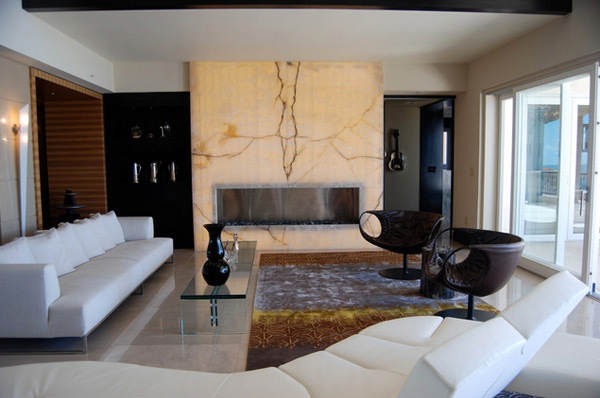 Like one of the samples we had above, this is a rectangular-shaped fireplace with marble for its support. Super classy and exclusive from Pepe Calderin Design.
Shingle Style Home in Hanover NH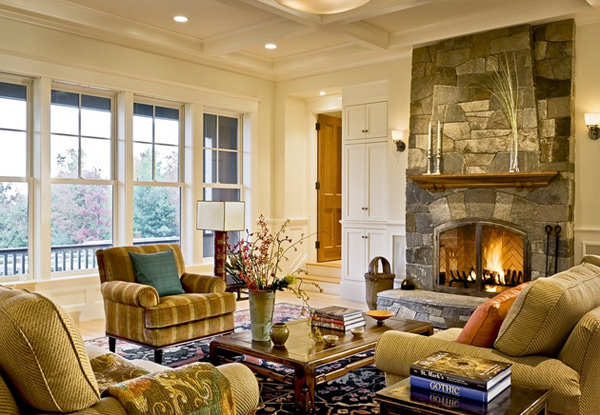 A classy and sophisticated home like this deserves a special fireplace like this one in the picture. When you look at the things in the room closely, you will notice that the colors for the sofas complement the shingles of the fireplace.
Project in Tiburon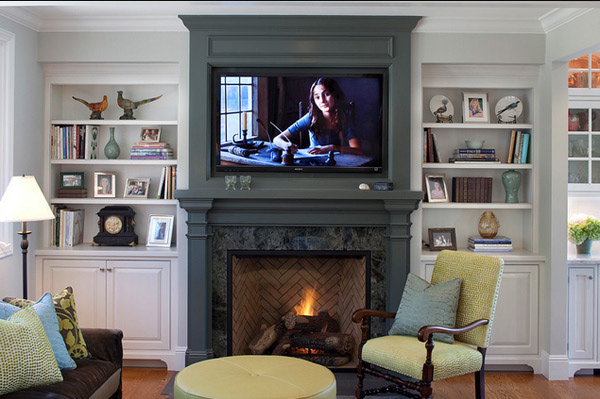 This fireplace is a classic piece of art. The design was modern enough that placing the television set on top of it is no hassle. You can warm yourself in this classy yet modern room.
Beach House II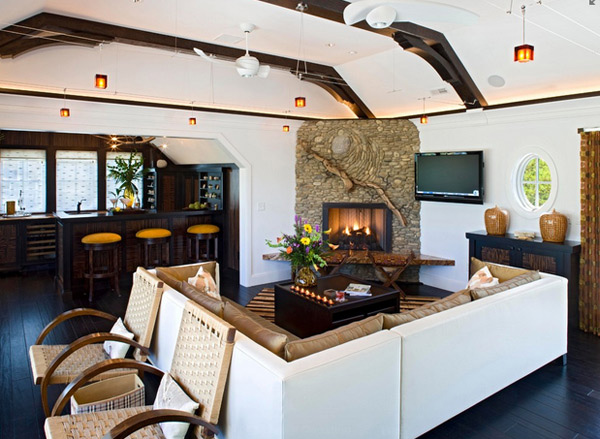 Looking at this room, it may seem that the fireplace seems not to be in place. But with your second look, it totally immerses itself with the design of this wonderful beach house.
Robinson's Bay Residence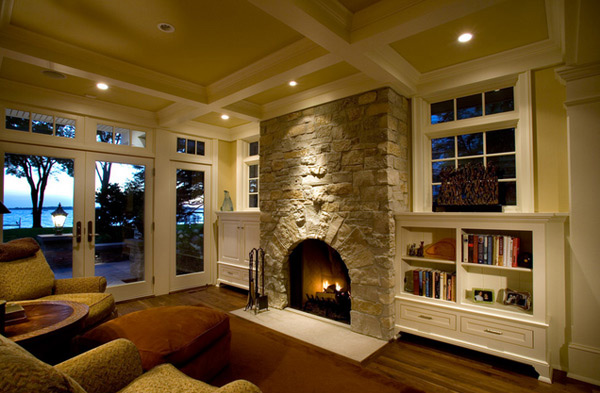 The entire house is almost made of wood, but they made sure that the accent of the house – which is the fireplace was specially done to make this place a better place to live in.
Orchard Family Room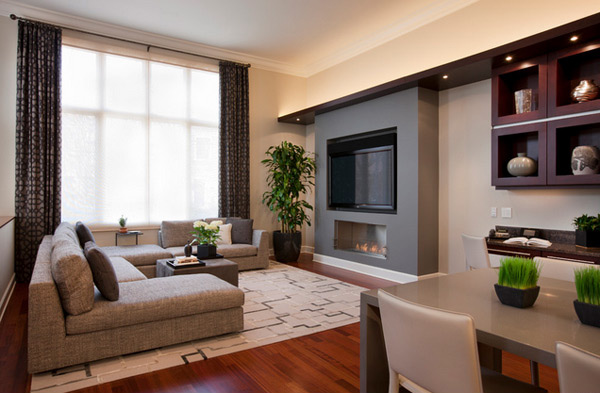 This modern home may be small but sure is pretty. The fireplace in this example as made as a decorative element in this home.
Those examples were some of the custom designs of the fireplaces that you can get for your homes which is definitely a good investment especially that it looks like the cold season is extended. Whatever fireplace you choose for your home, what is important is that the serves its purpose, whether it may be intended to keep you warm during cold season, or be a decorative aspect in your home – like the accent of your living room. Check out 20 Modern Fireplace Designs for more designs. Have a great weekend guys!