Open Plan Madrid Loft Interior Renovation
What we will show you today is a two story loft apartment that was transformed into a stunning place to live in. Prior the renovation, the apartment was very compartmentalized and it needed renovation in order to open up the space. Using glass was a good idea to open up the layout of the apartment that created a visual connection in the dwelling.
The loft apartment is located in Madrid, Spain that had a transformation that prolongs perspective and creates a feeling of spaciousness. A sliding glass panel was used for the kitchen door while one wall of it also used glass to help filter in more natural light. Glass is also used for the railing on the top floor of the bedroom increasing transparency and the feeling of spaciousness. One notable change in the apartment is the recessed wall in order to create more space incorporating a breakfast bar. Let us take a look at the interior of the apartment below.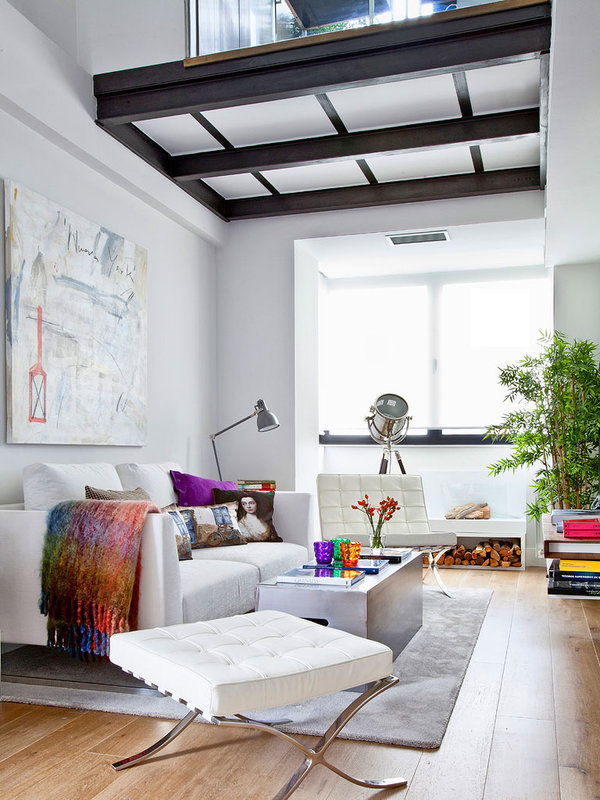 With a double height ceiling, it looked even more spacious especially with the large windows added into it.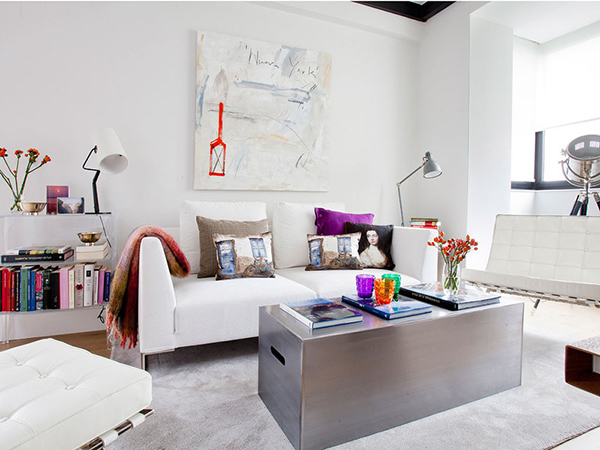 I like the artistic flare of this living area especially the throw pillows as well as the wall decors and other displays.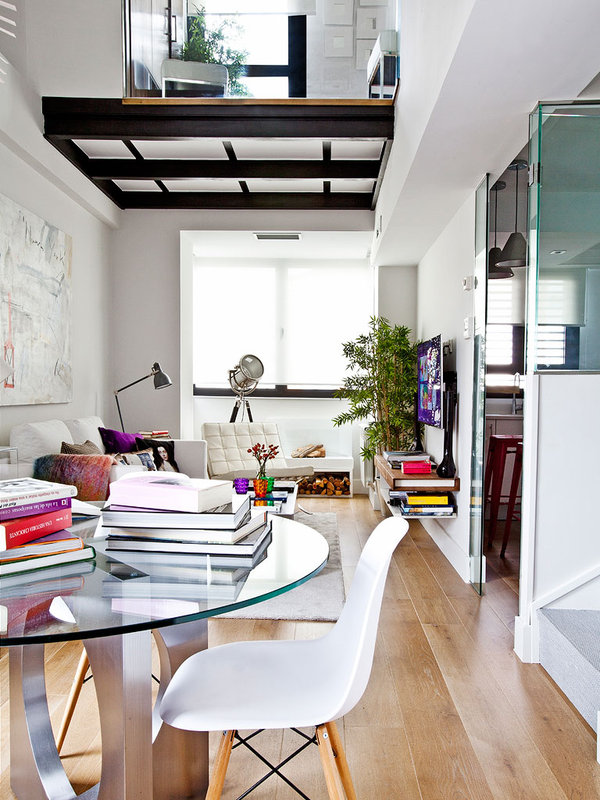 You can see how lovely the decors are in this apartment without overdoing it.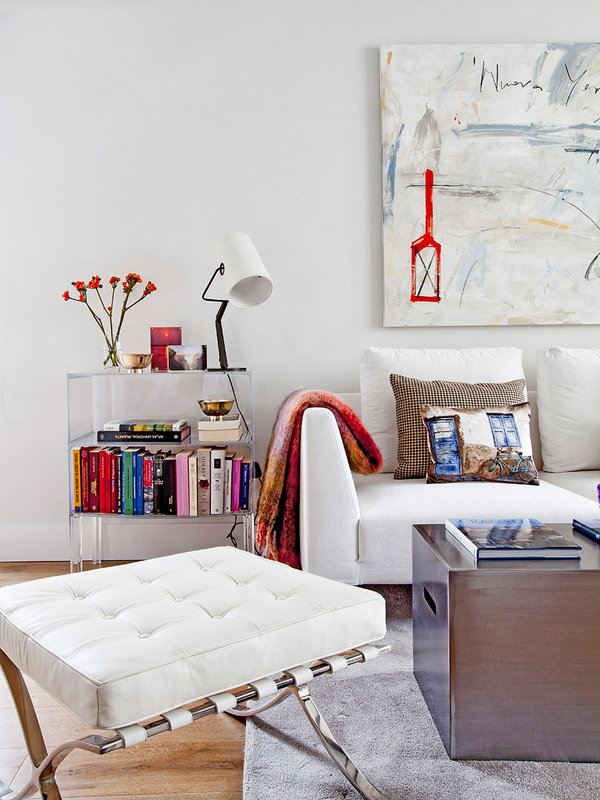 It also added elegant furniture just like this ottoman and that transparent standing book shelf.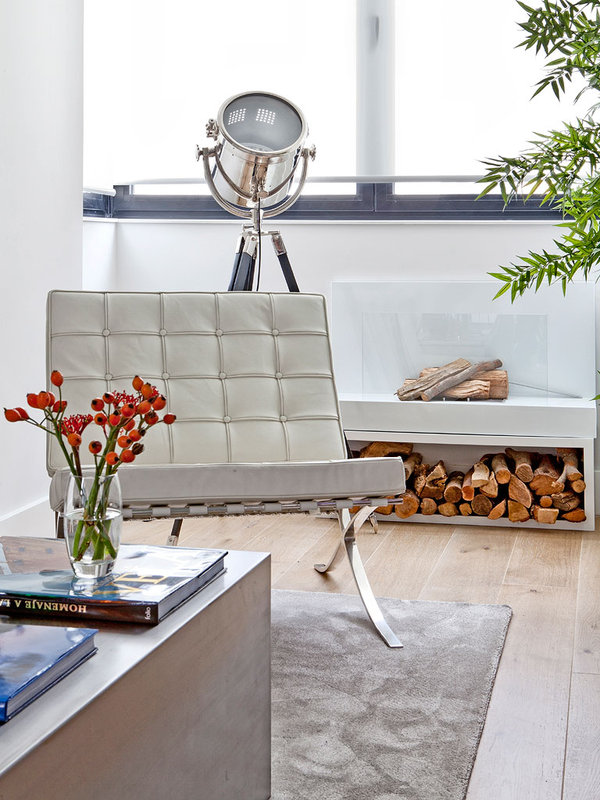 Note how fire woods were stored in a near manner for the modern fireplace in the living area.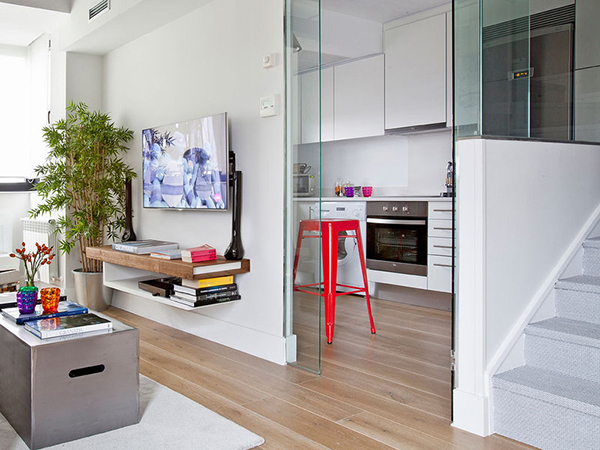 Glass is used in many areas of the apartment just like this kitchen.
I am digging that decorative lighting above the table. It can be a good idea for a DIY.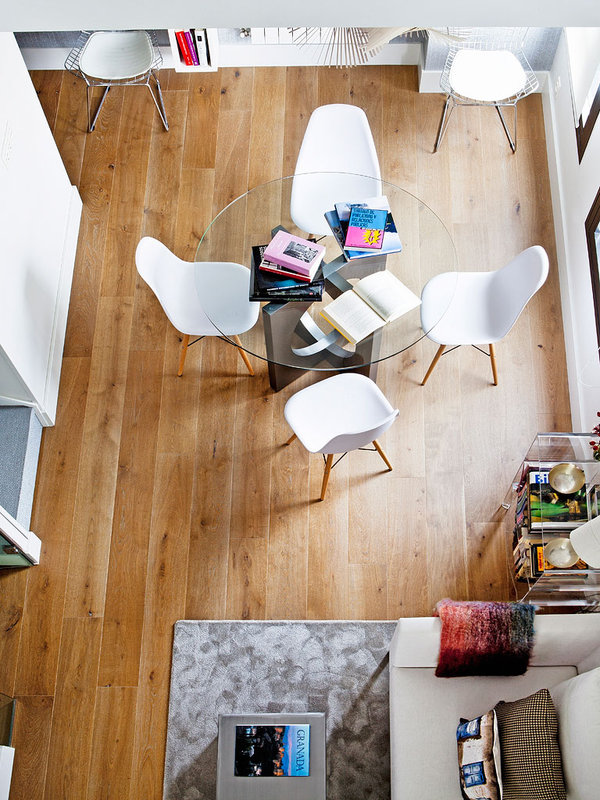 Since the area is small, a glass round table was the best option for a dining table.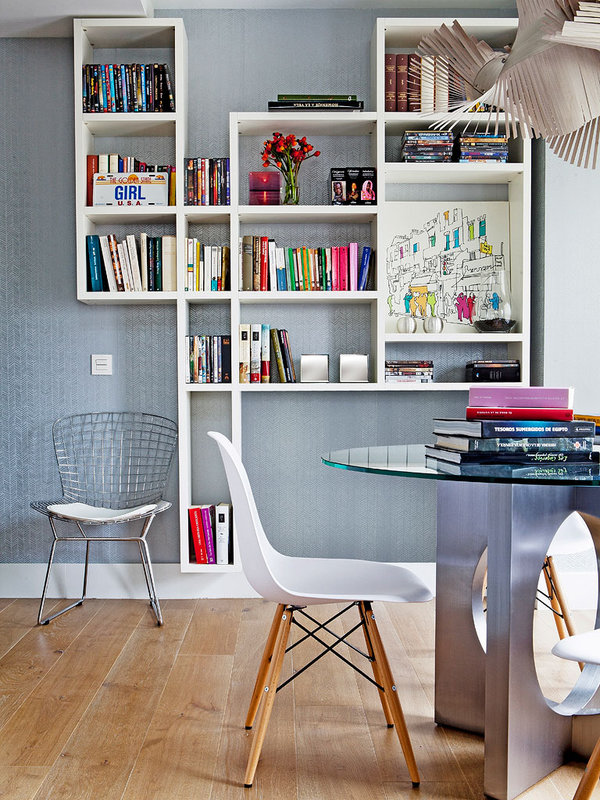 A creative wall shelf serves as a backdrop for the dining area.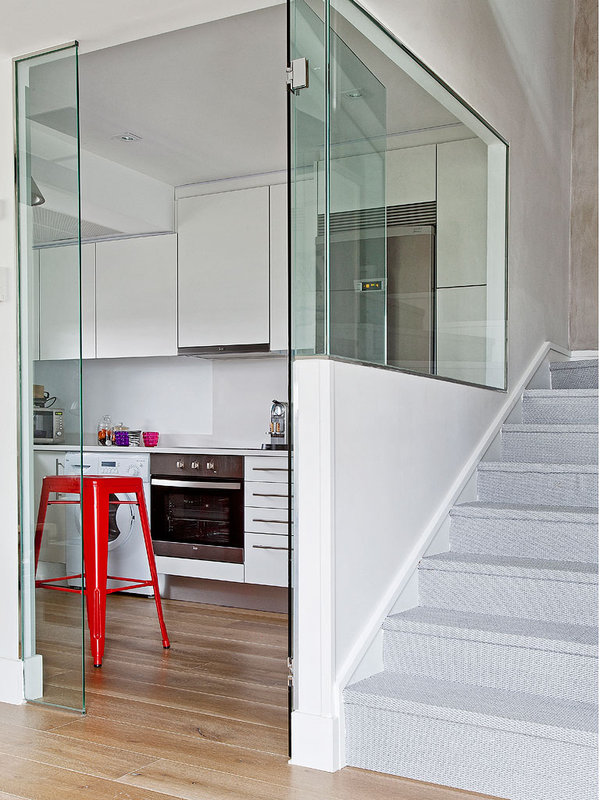 You can see here the staircase with a metallic look but is actually just a carpet.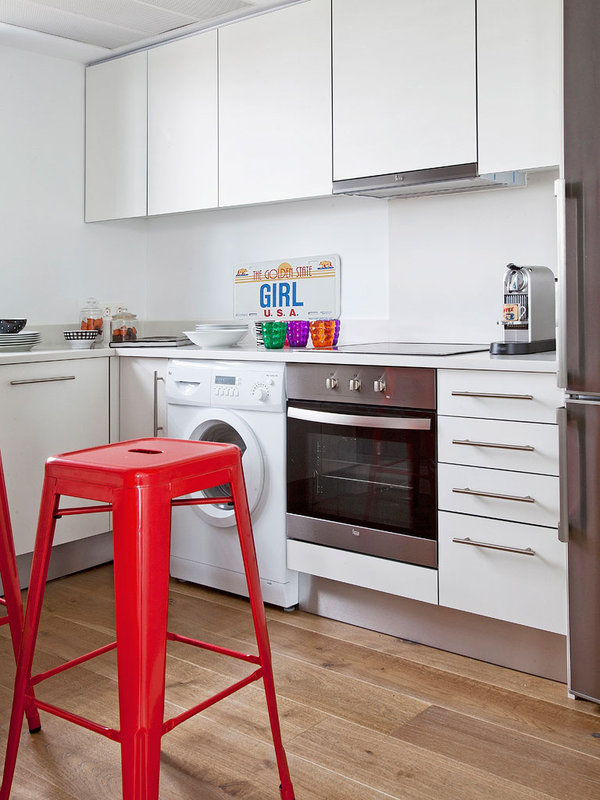 Even the kitchen has some decors too and some pops of colors.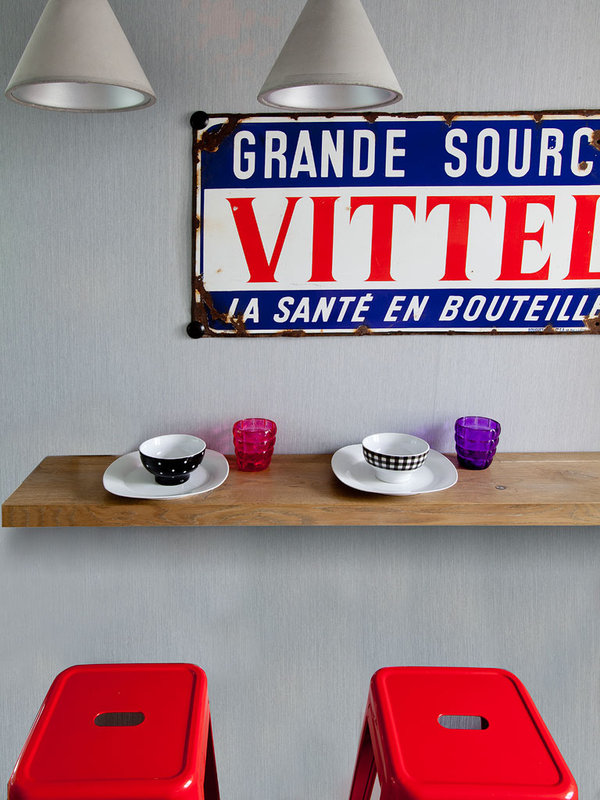 A floating shelf was added in with a vintage looking signage on the wall.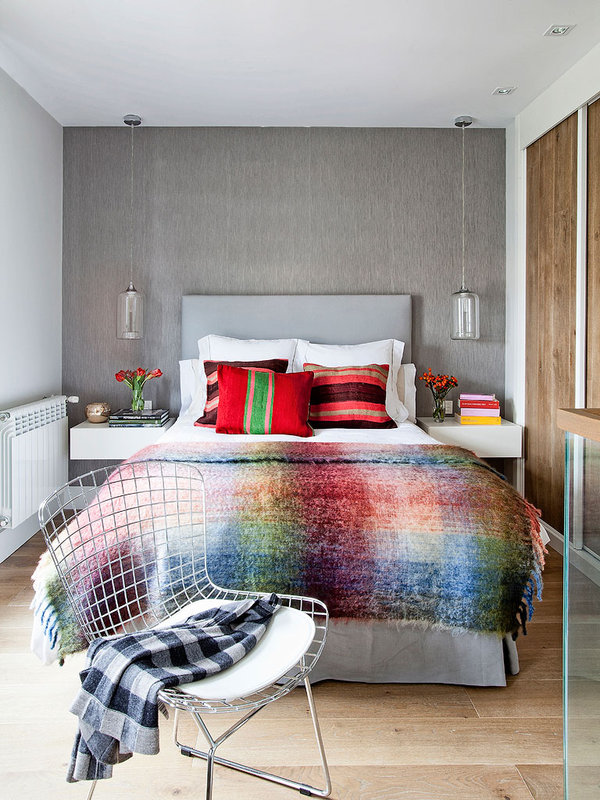 I love the colors of this bedroom as well as how it was decorated with style and simplicity in mind.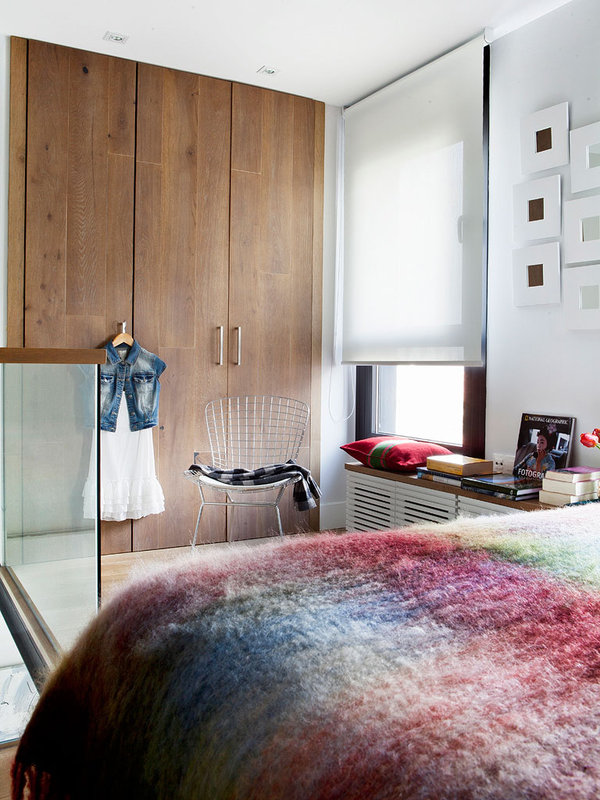 A wooden wardrobe cabinet sits on one side of the bedroom.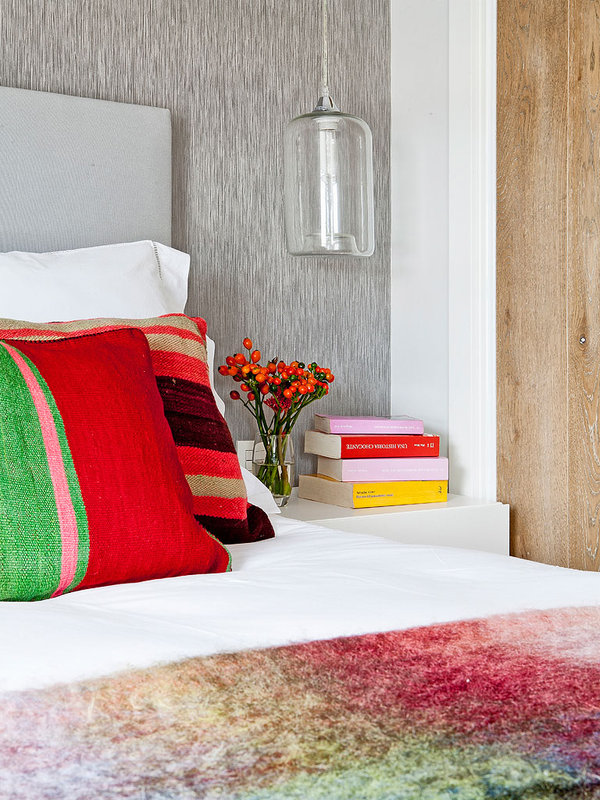 Note the different types of fabrics used in the bedroom adding more interest in it.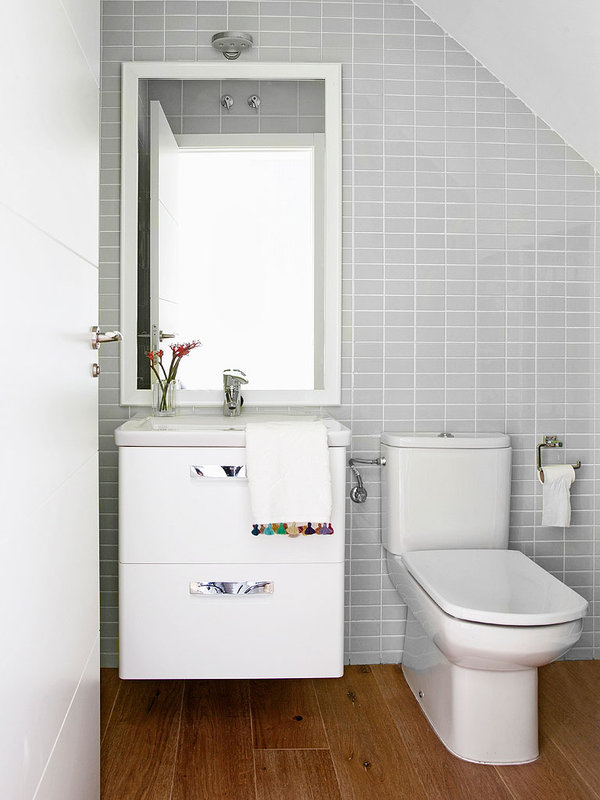 And this is the bathroom with gray wall tiles and white bathroom fixtures.
I know you found this apartment relaxing and beautiful. I actually think the same way too. Its use of aged oak floorboards made it look even more presentable especially when they added gray carpeting to the staircase giving it a vinyl metallic effect. This loft apartment interior is designed by Bethlehem Ferrándiz who certainly did an amazing job to its redesign! What do you think of this project?