Interesting Elements of the Futuristic La Fatte Residence in Taiwan
Would you love to live in a home where you can see everything that interests you from one corner to another? Well, if you'd ask me, my answer to that is yes. I'm sure you also have the same answer. When you have the things you love around you, you would feel more at ease and even excited while you are in your own home. For sure, this is exactly what the owner of this apartment feels every time he gets home. Guests would also be totally impressed and would even be envious of his apartment.
A futuristic apartment in Taipei, Taiwan called The La Fatte Residence has an unconventional approach to design. It used industrial elements combining retro and some futuristic elements. It has colorful designer furniture that perfectly accentuates the taste of the owner. One interesting item in the apartment is a life-size Iron Man figure. But aside from that, it has other features and decors that will make you admire it just like the time-capsule elevator that brings the two levels of the house together. I know you are intrigued. So, come join a virtual tour of the apartment!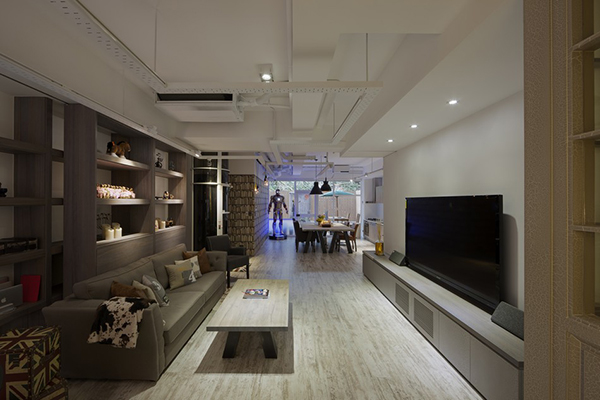 At first glance, you will think that this is just an ordinary apartment but when you examine the features in it, you will realize it isn't.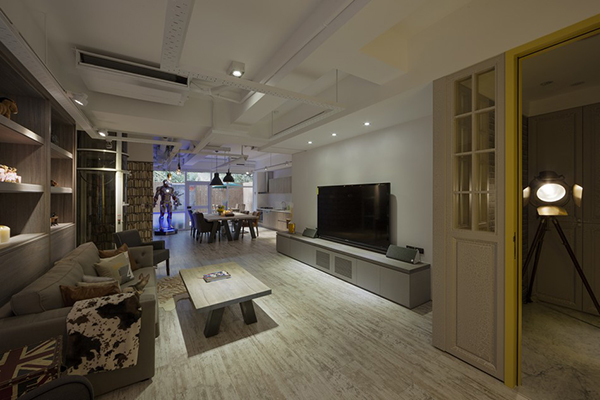 The industrial features of the house is evident from the ceiling as well as some industrial lightings.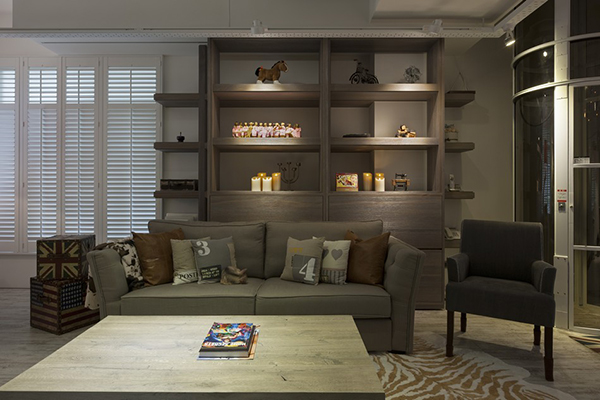 The living room has vintage items in it just like the cubes and the design of the throw pillow covers.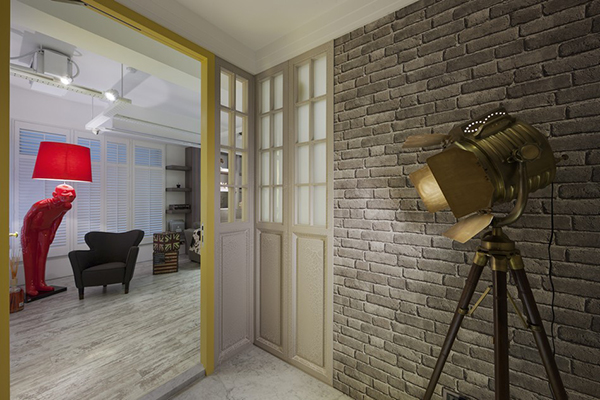 This lighting is an industrial floor lamp positioned at the foyer of the apartment.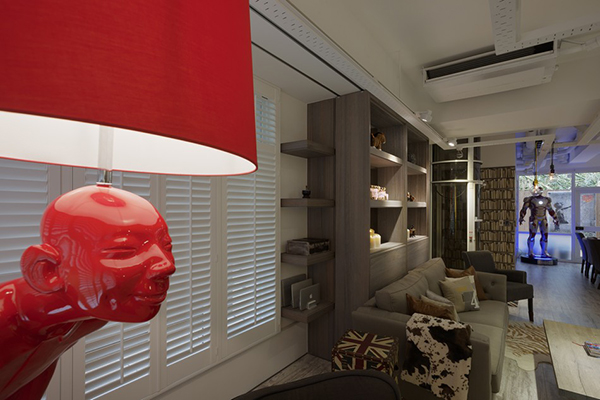 That red face is an intriguing item in the house but it does look beautiful.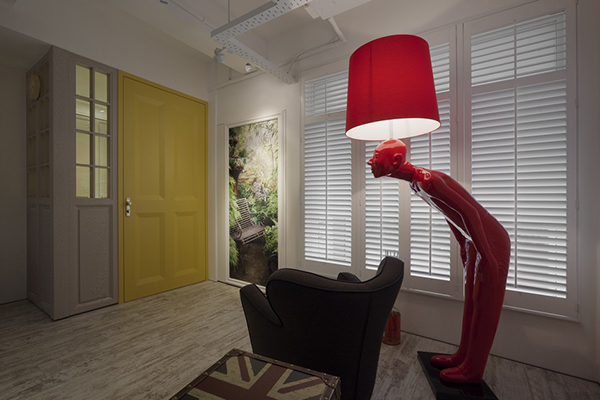 And that red face is actually a floor lamp that is formed like a man bending to give you lamp. It looks a bit creepy. Lol.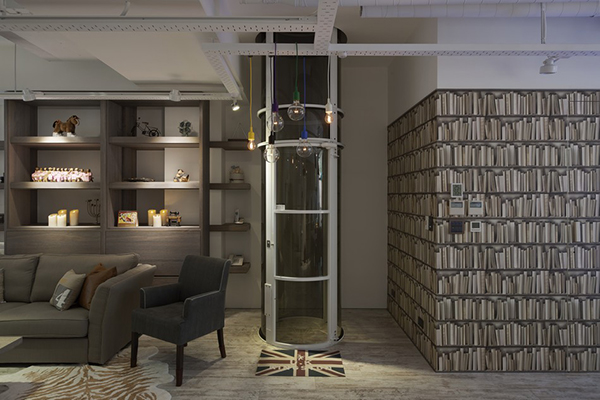 This is a time capsule elevator that is used to access the apartment from the lower area to the second level. I wonder how it feels like while you are in it!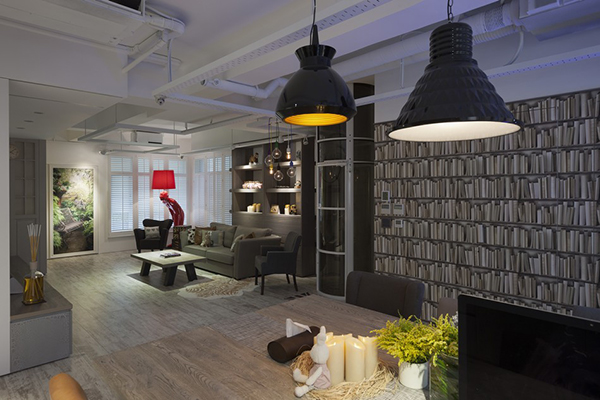 A mix of different black pendant lights are used for the dining area.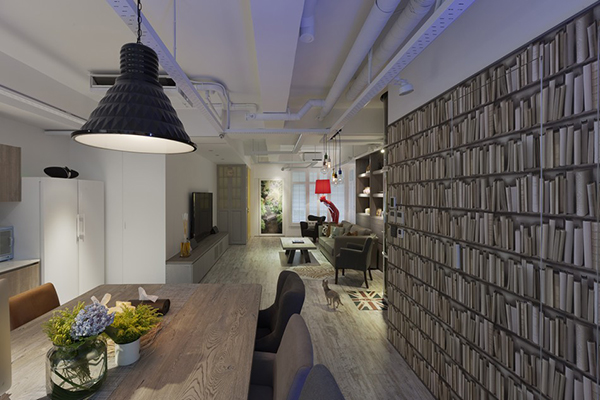 What covers the wall for this area is a wallpaper that looks like a shelf of books.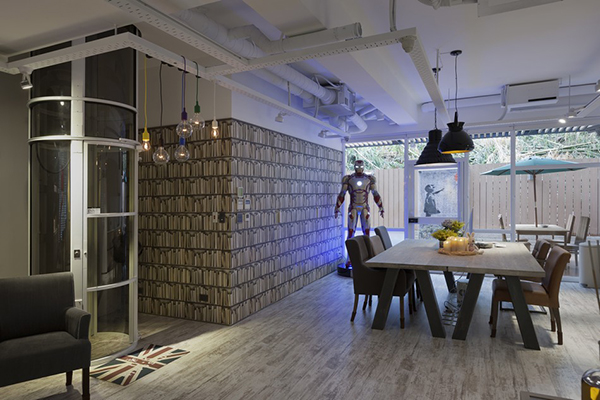 From the dining area, one can have access towards the outdoor courtyard.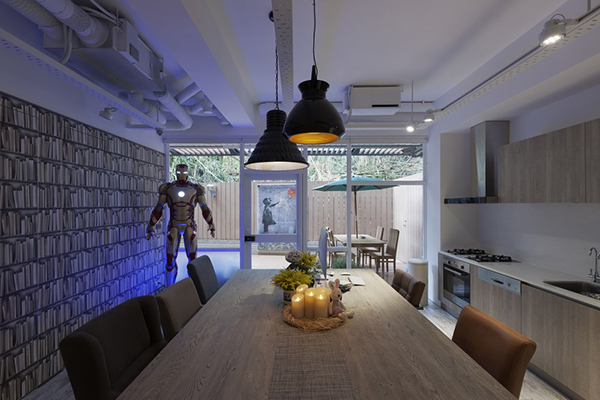 The kitchen and dining areas are located on the same space which makes it easier to prepare and serve food.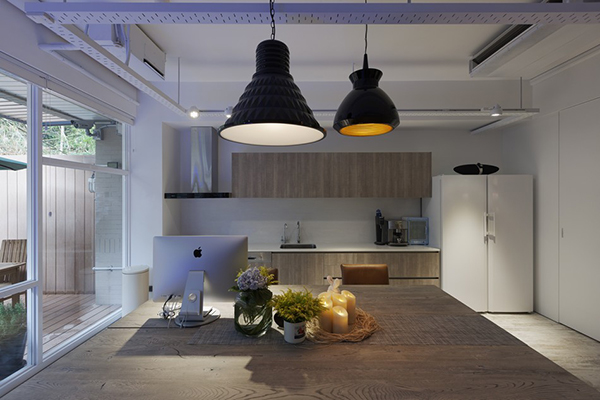 Seen here is a dining table which serves as a working area as it has a computer on it. Love the centerpiece design!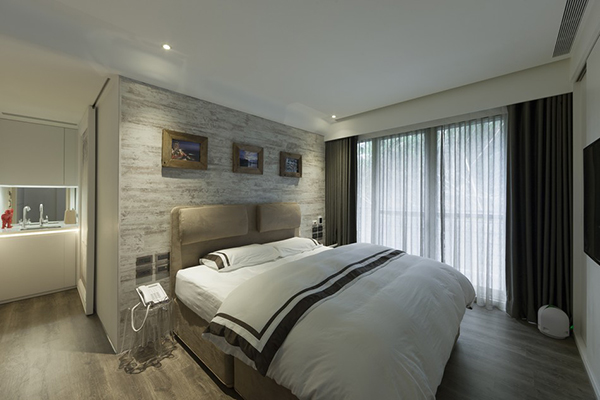 This is the bedroom of the apartment that used warm and masculine colors in it.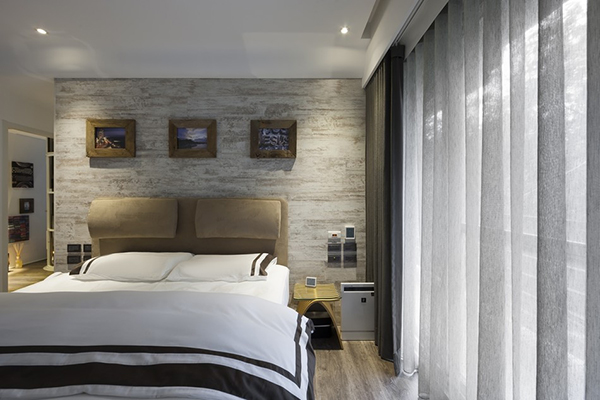 A floor to ceiling glass window is covered with white sheer drapes and a blackout curtain for privacy.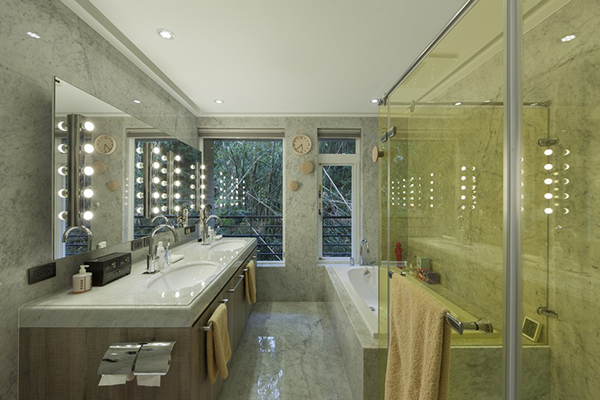 This is the bathroom with an enclosed glass shower and some windows for a good view of the outdoor scene.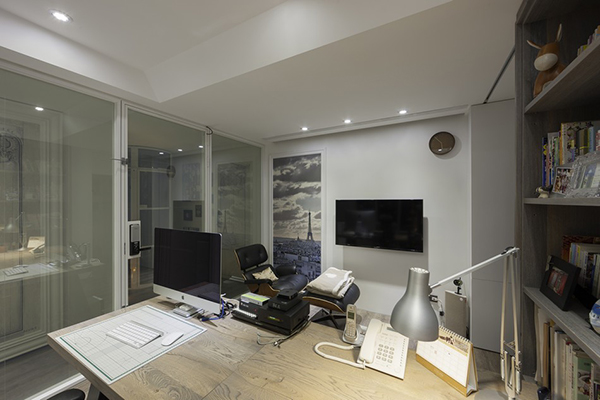 This is the home office with a wall system to store important items.
I know you are digging that life size Iron Man in the dining area because it does look very cool indeed! You'd definitely want to have one for your home. Well, why not? But of course it is expensive to get one. But then again, it would be worth it! Lovely space, right? I like how the items were put together from those with a futuristic theme to those that are totally artistic. A job well done indeed for White Interior Design because aside from the interesting features of the apartment, it sure is functional and perfectly fits to the lifestyle and interests of the owner.