Festive and Warm Design of Carnaval Chair
Every day, we get to see and use chairs. And for sure, you have noticed that these chairs have different designs. Your level of comfort also varies depending on the kind of chair you sit on. Like what we did before, we will feature another chair design that will look totally new to you. It is called the Carnaval Chair.
Designer Jesica Vicente got her inspiration for this chair from the traditional Latin American Carnivals. The festivals brought by Spanish and Portuguese influences became part of the cultural DNA of the people declaring certain days as holiday to celebrate it. With this, the Carnaval Chair was designed. "This Latin Chair reflects the ludic characteristics of these parties, and renders it in visual motion generated by the twisting of the surface that defines its structure. Its results in a rocking chair, which strengthens the concept motion generated by the user."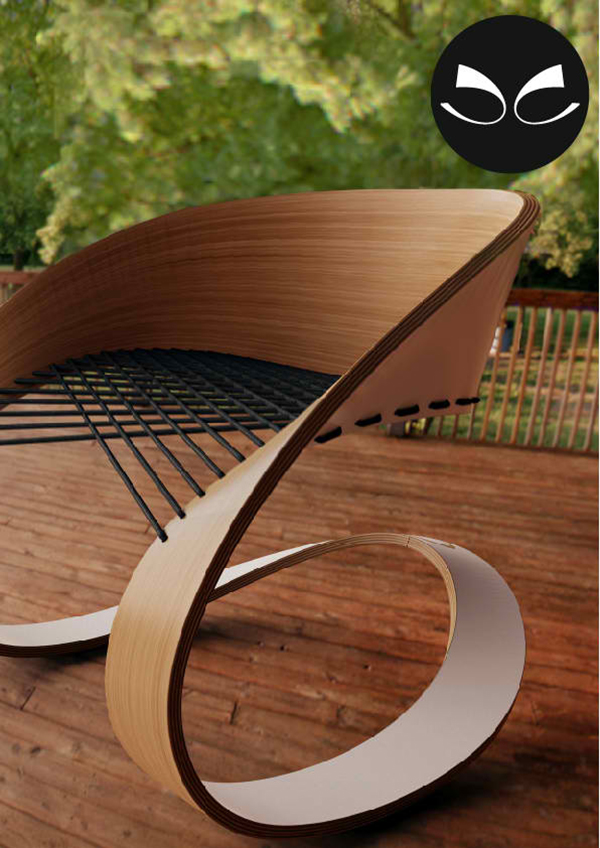 The twisted look of the chair make it appear interesting especially with the its wooden material and the woven seat.

It has four different colors for the type with wooden finish.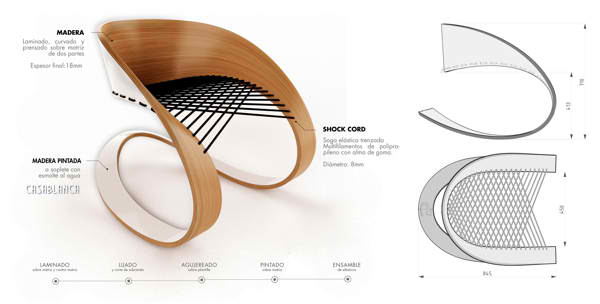 Seen here is the rendered chair design with the top and bottom view.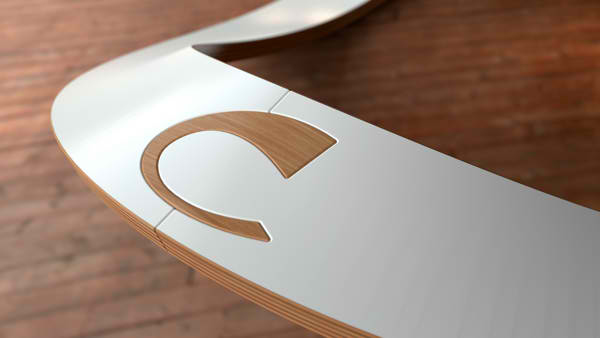 It has a distinct mark that is integrated in the chair forming the letter C.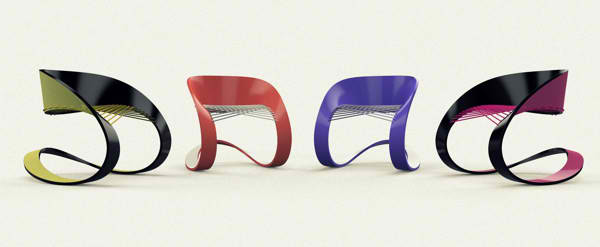 Aside from the wooden finish, it also comes with different glossy colors too.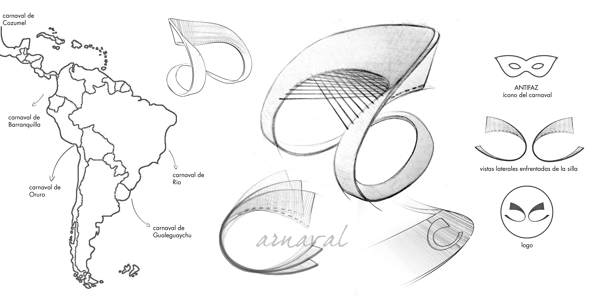 And this one is the sketch of the house as designed by Jesica Vicente.
With the look of this chair, I'd guess that it could also have a rocking motion which makes it even better. But I'm not sure though, as defined it is a mere chair. Oh well, whatever it does, it has a beautiful unique design. I like its soft curves and the woven strings that will make one feel comfortable while sitting. Applause to Jesica Vicente for this lovely carnival inspired design!