Felted Lighting Joins Wool and Metal for a Gorgeous Collection
Of course, our homes won't be complete without lights. But aside from the illumination we can get from it, it is also a decoration for the home. Well, if we would get a lighting, why not get something that is both beautiful and functional. If that is the case, then your money will be worth it. Choose something that will fit your home's style as well as your budget and the function you need. Today, we will show you another lighting that is fabulous and functional.
This lighting called Felted comes as a pendant light, floor lamp and a table lamp. The design is a combination of wool and metal. This is a result of Tel Aviv-based Dana Bachar's desire to combine two different materials into something beautiful and useful. What she did with the Felted lights is amazing! Come take a look!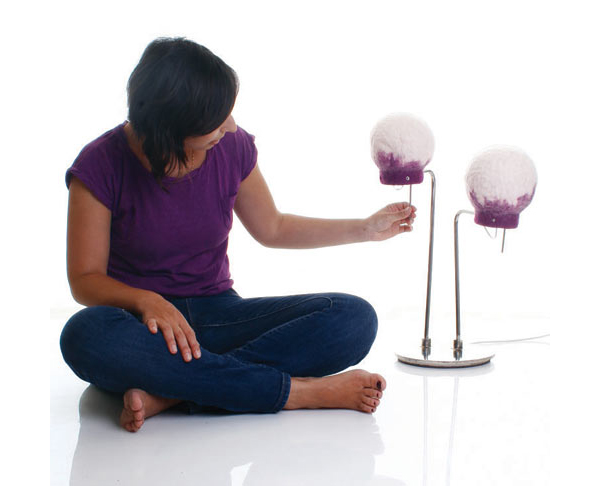 The table lamp has two bulbs in it. I actually think it looks like a mushroom of some sort.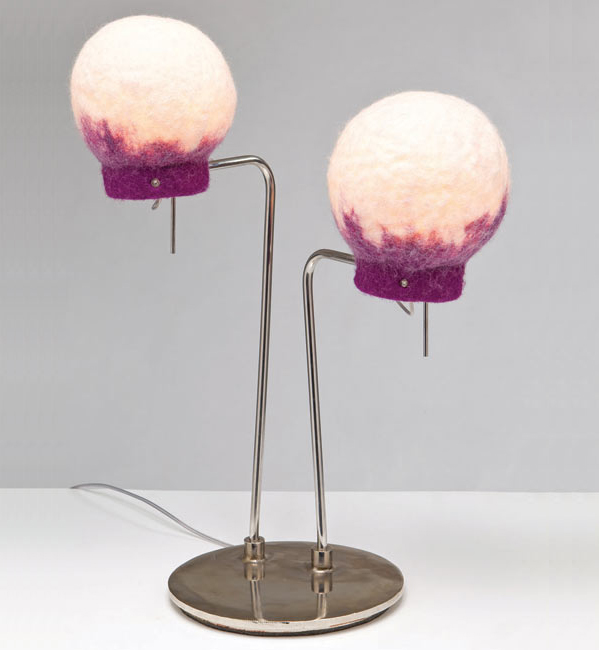 When lighted, it gives off a soft light while adding more drama to the wool area.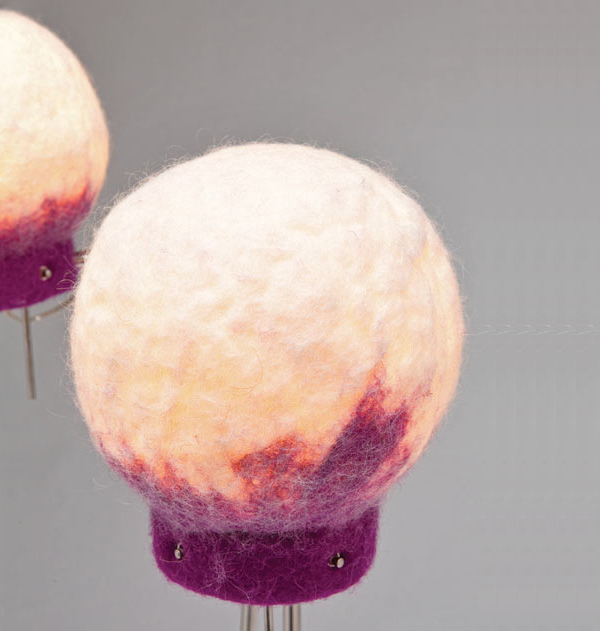 It also has that subtle Ombre look on it because of the material and the color too.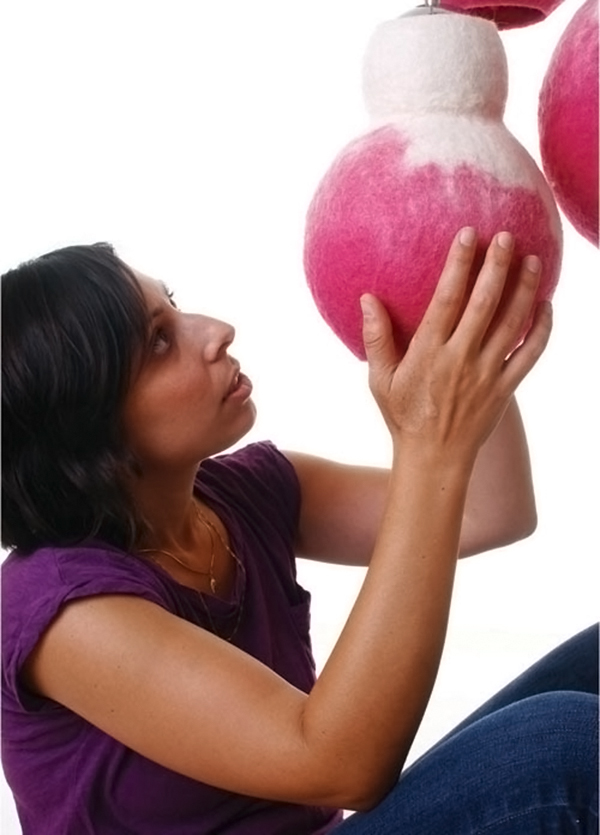 There is also a pendant light version of the lighting.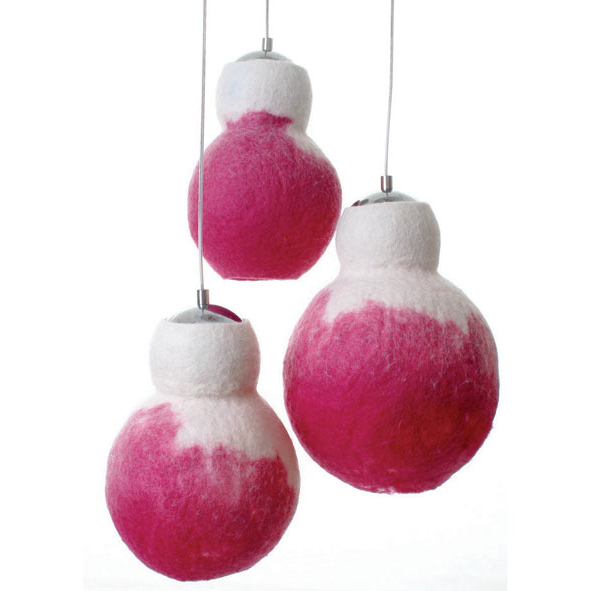 It would look good when hanged together creating a chandelier appeal.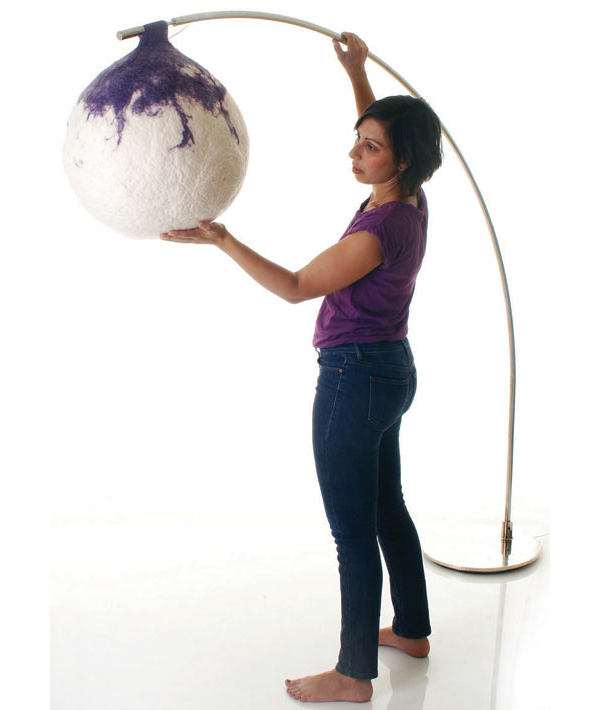 And there is also a floor lamp version too with a curved stand.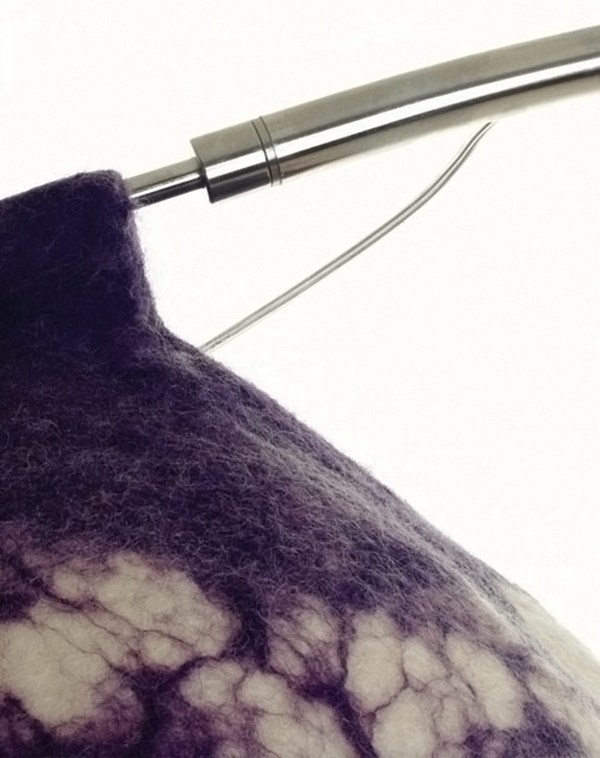 A closer look at the details of the Felted floor lamp.
Who wouldn't love the soft Ombre look of this lighting? Well, this could be a perfect lighting for a girl's bedroom or even for an office space too. Indeed, Dana Bachar did an awesome job to this project. I wonder what other designs she did aside from this lighting. Wouldn't it be nice to get the pendant lights, floor lamp and table lamp together?