Stunning Modern Spa Suite and Bathroom Design from Apostoli
While most of us consider the bedroom or living room or kitchen as the most important space in the house, we also should not disregard the bathroom. The bathroom has to be considered too. It should have a beautiful, comfortable and functional design. And of course, it has to be oozing with appeal too. We have shown you different bathroom designs but today, we are going to show you one modern bathroom that is very striking.
This bathroom and spa suite design by Alberto Apostoli is definitely gorgeous. Its design is actually almost futuristic but not intimidating at all. It was shown during an international event for hospitality in Paris. It was presented as the "Just Pour Nous" which showcase wellness and traditional bathroom functions. Here are images of the bathroom and spa merger.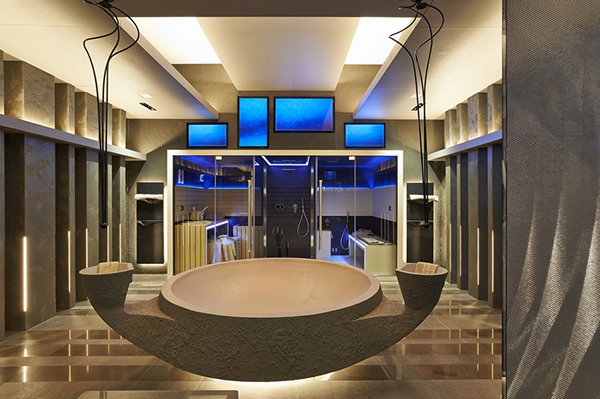 At first glance, you will immediately fall in love with it because of its beautiful design.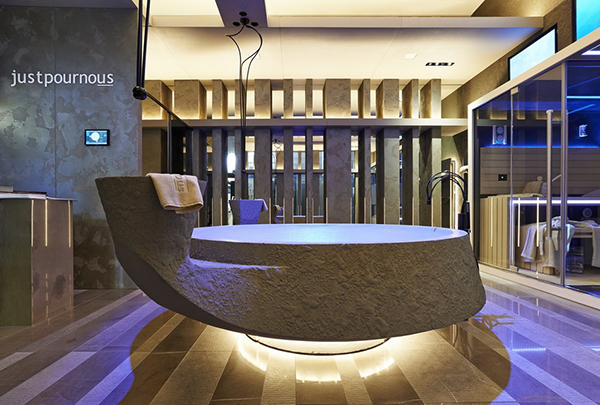 The spa has a unique design that is almost futuristic in appeal.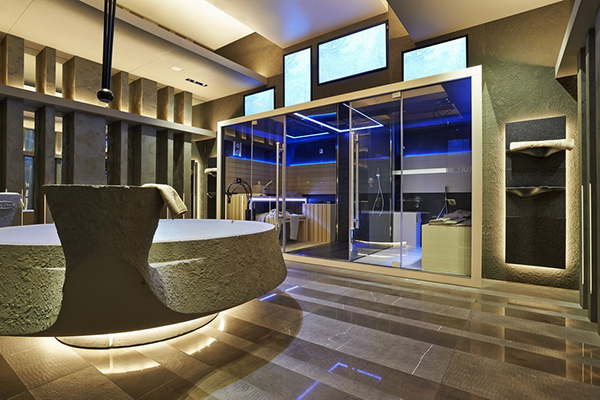 Aside from the spa, the enclosed bathroom is also an amazing feature.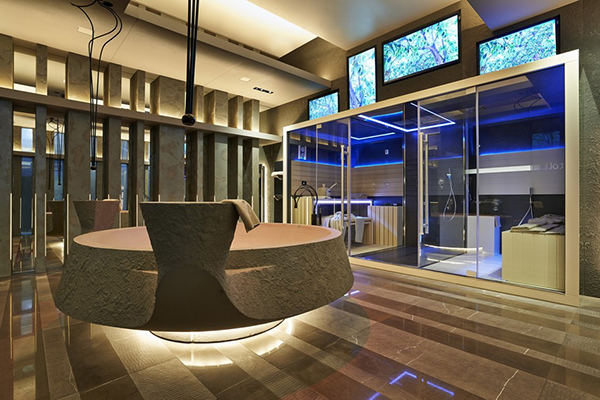 I'm not sure what those rectangles are but they emit a beautiful lighting effect to the bathroom.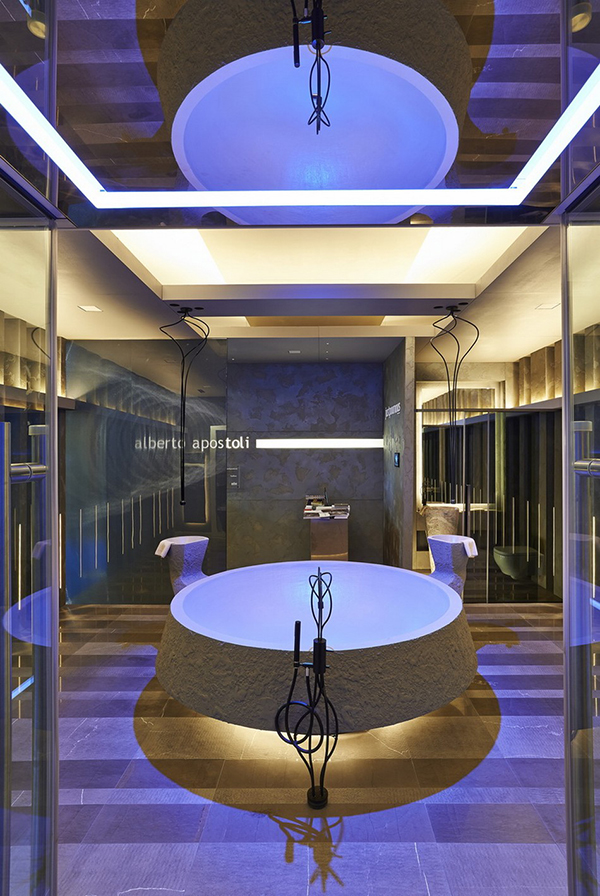 The ceramic floor tiles reflect the lights in the bathroom adding a sheen look.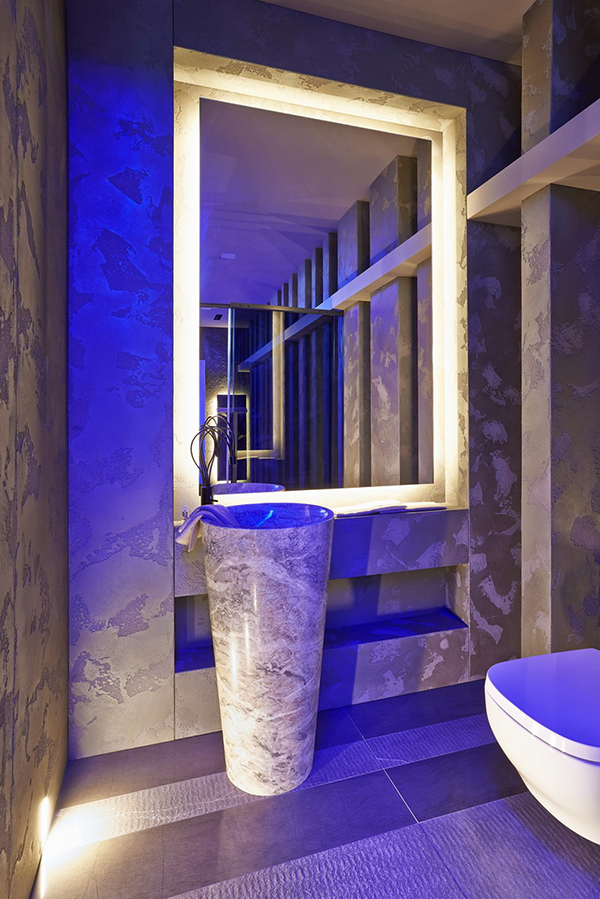 A unique pedestal sink sits in the bathroom with a textured wall.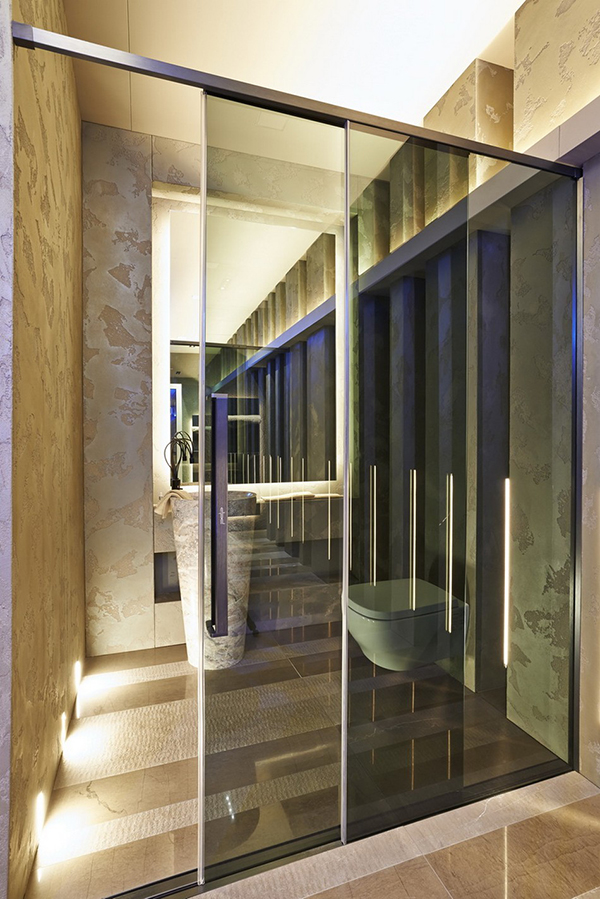 Using glass adds more glamour to the space as it separates the toilet from other areas of the bathroom.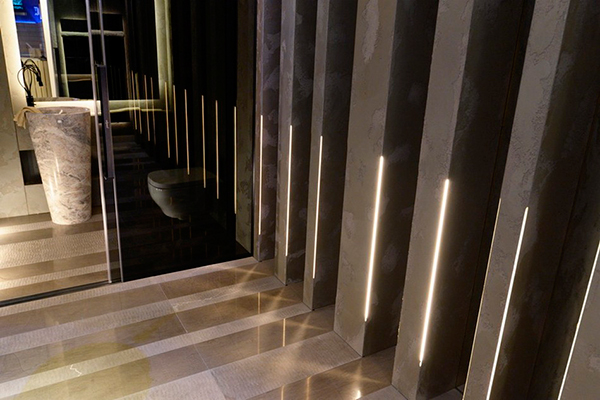 And yes, it has this amazing lighting in the interior too.
You see how the design created an integrated holistic space where you can be comfortable. Its design will surely make us feel relaxed with a different level of intimacy and privacy. The Just Pour Nous is designed by Italy architecture ambassador Alberto Apostoli. I'm sure you love the sleek and neat look of this bathroom but having one like this entails a large amount of money.