16 Grecian and Roman Grecian Pool Designs
When creating a remarkable landscape designs for you outdoor you also consider the size and shape of your swimming pools. We have seen so many kinds and shapes of swimming pools in many hotels and other residence as well. But today we will be amazed of the different Grecian and Roman Grecian shaped pool designs that will possibly capture not just your attention but your heart. Well the Grecian Shaped Pools are said to have a classic look that started with a basic rectangular shape but with truncated or "cut off" corners. This kind of shape can best complement architecture and the backyard garden areas that have a classical theme. Moreover, some of its pool area is lost by cutting off the corners.
While today we will show you the swimming pool's shape with a Roman Grecian concept. The roman shaped pool is said to be described as another classical design that starts with a rectangle but adds semi-circles at the pool's ends and sides. Its corners are usually rounded as well. The semi-circles are good places to add steps. Designers show how the Roman and Grecian theme combination can come up with another remarkable design of Roman Grecian shaped pools. Are you ready? Kindly scroll down and enjoy the different cool and stylish Grecian and Roman Grecian Swimming Pools shape designs below.
Roman Grecian Pool 1
Roman Grecian Pool 2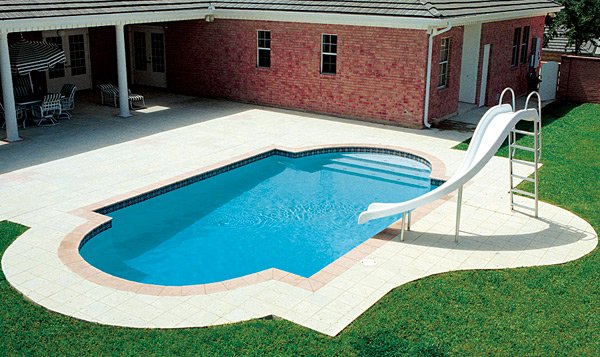 Blue Haven 1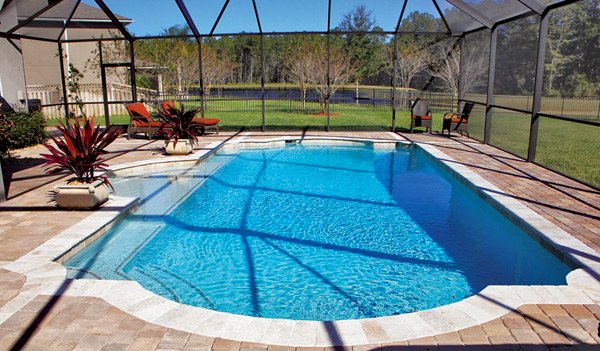 Grecian Pool 1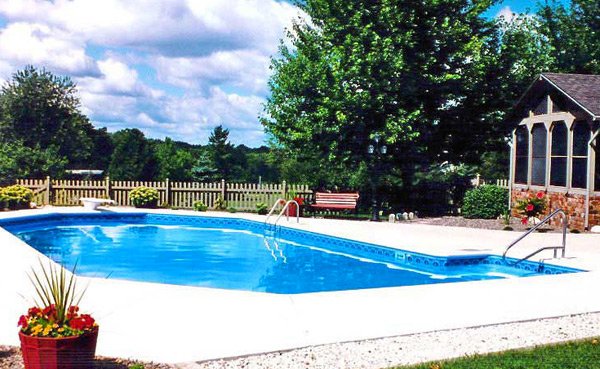 Roman Grecian Pool 3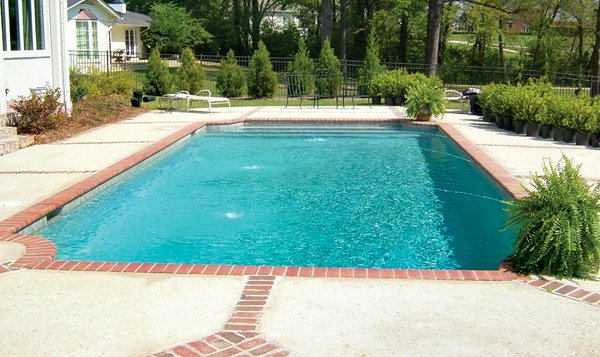 Blue Haven 2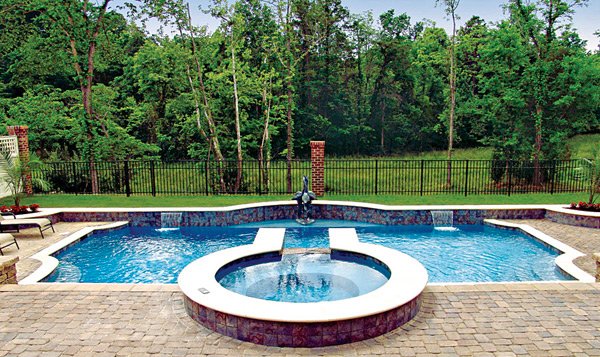 Blue Haven 3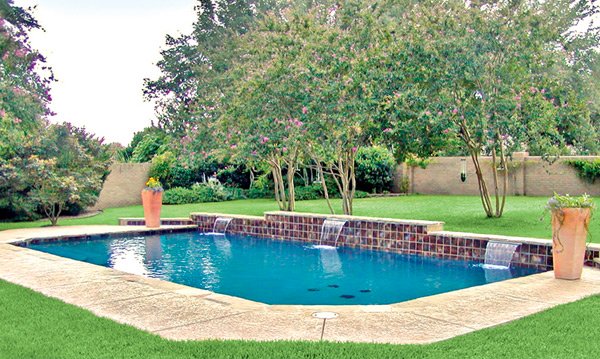 Roman Grecian with Fountain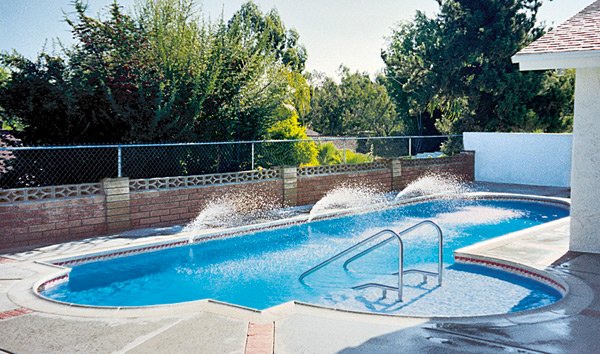 Grecian Pool 2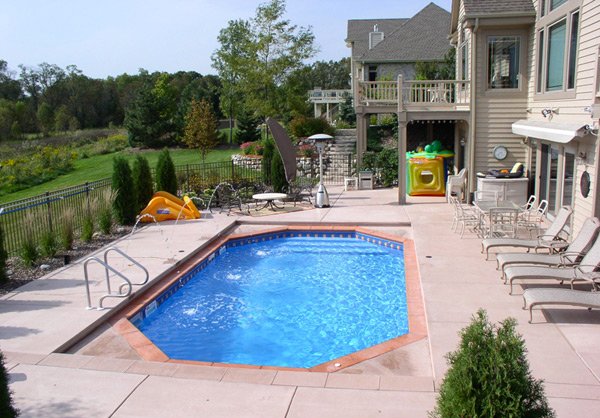 Blue Haven 4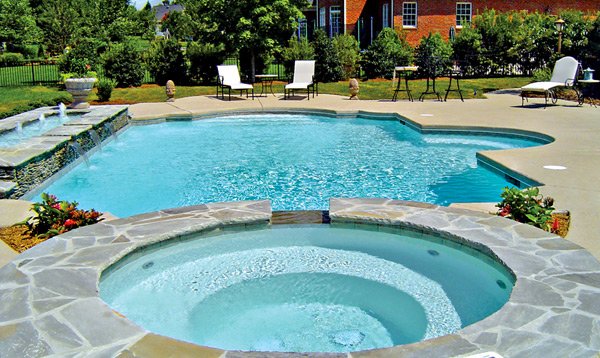 Blue Haven 5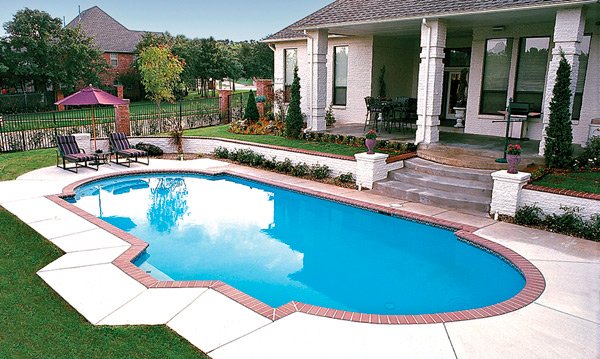 Pacific Pools 1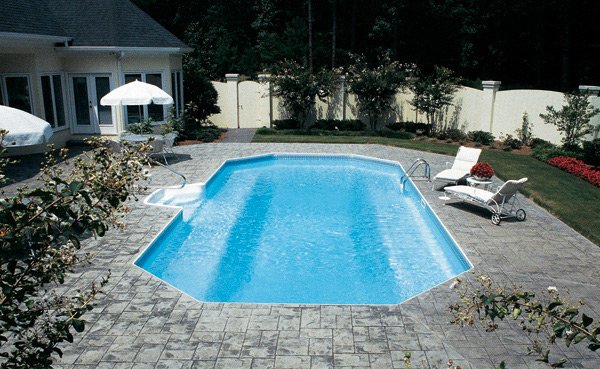 Grecian Pool 3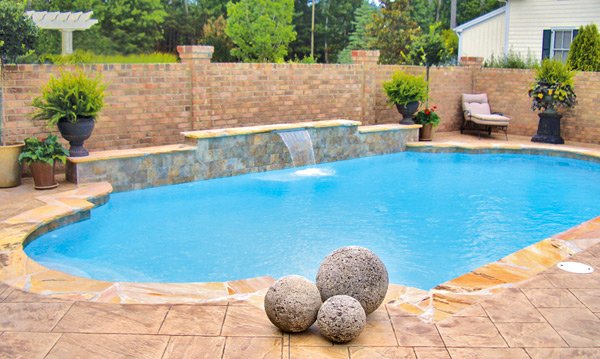 Roman Grecian Pool 4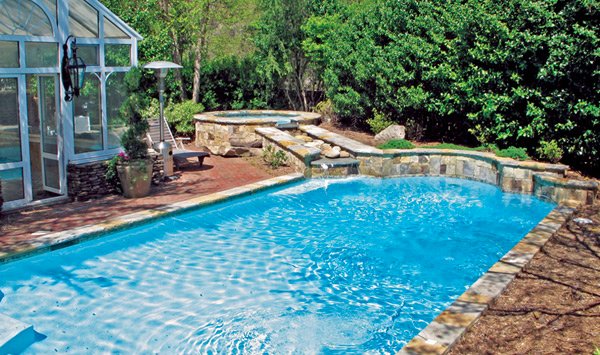 Pacific Pools 2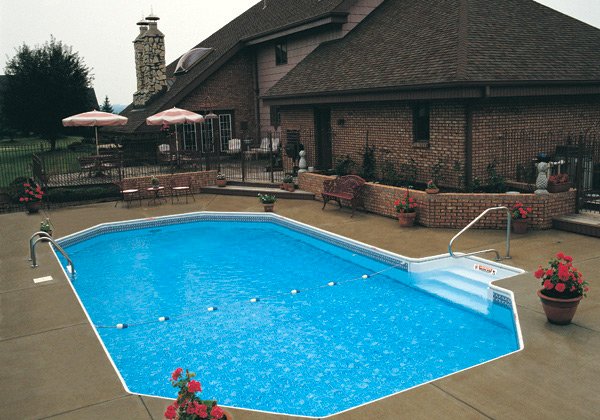 Roman Grecian Pool 5
Thus we can say that it is the best option to choose either the basic shape of the swimming pool or we can combine its shape together to form a more stylish and unique shape that may possibly complete the best exterior area that you dream of. The best shape of the swimming pool will also match with the landscape you have chosen. Also you must think of the most astounding shape of swimming pool that may possibly blends with the theme you have chosen in your dream house. You might also want a Lazy L Swimming Pool Designs or Kidney Shaped Pool Designs.