15 Outdoor Kitchen Designs for a Great Cooking Aura
Every home would have a kitchen since it is an important part of the house where one can cook and prepare meals. But some homeowners opt to have another kitchen apart from the kitchen inside their homes. This becomes part of their outdoor activities, making it even easier to prepare food. Grilled foods are made outdoors using grills and ranges that are designed for outdoor use. Some people really enjoy doing activities outside. That is why they choose to have an outdoor kitchen.
Outdoor kitchens are usually comprised of a range, grill, drawers and refrigerator in one. These are the essentials of an outdoor kitchen. You will notice that these kitchens most commonly have a complete set of all the aforementioned in just one area. It occupies a small portion of a yard or near the pool but the role it plays for a great outdoor time is certainly immeasurable. So, take a look at our collection of outdoor kitchen designs along with how they did their landscapes to create a better aura.
Montana Outdoor Kitchen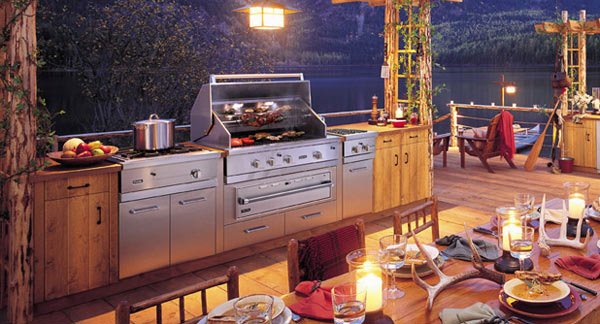 Outdoor Gallery 6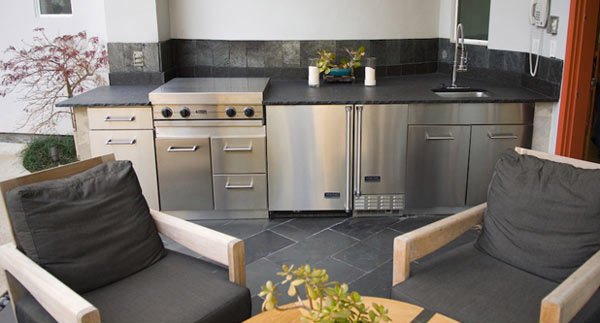 Outdoor Kitchen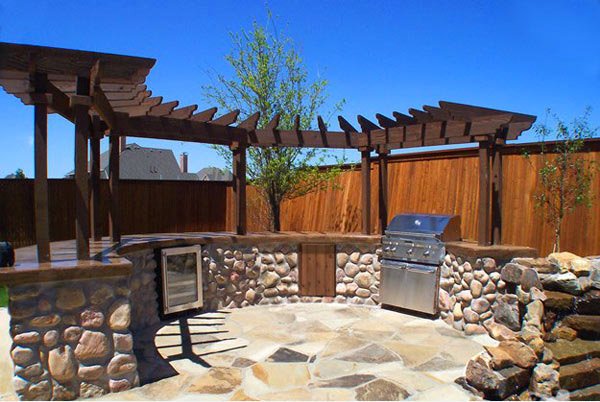 Outdoor Kitchen 12
Contemporary Outdoor Kitchen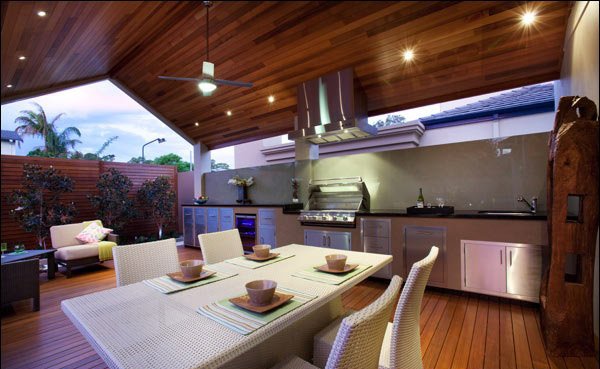 Outdoor Kitchen 11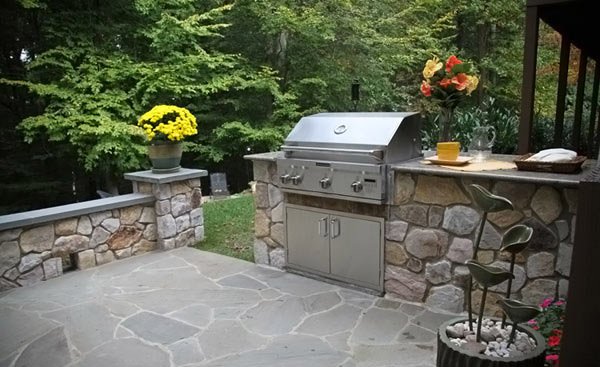 Kitchen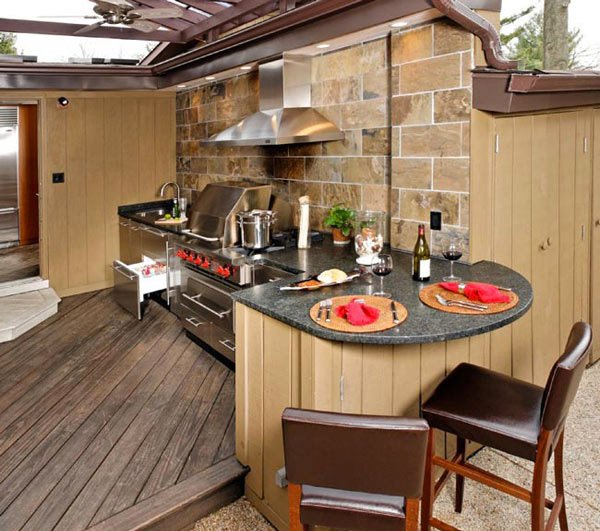 Viking Outdoor Kitchen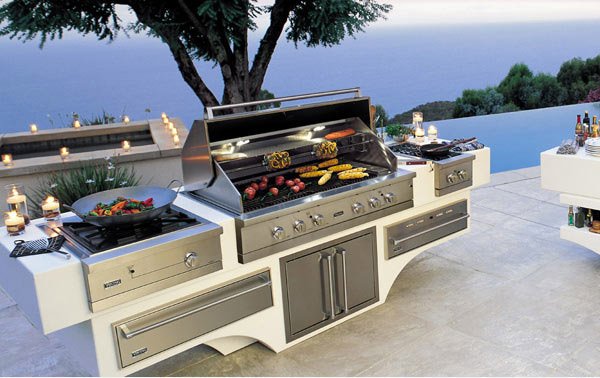 Italian Design Outdoors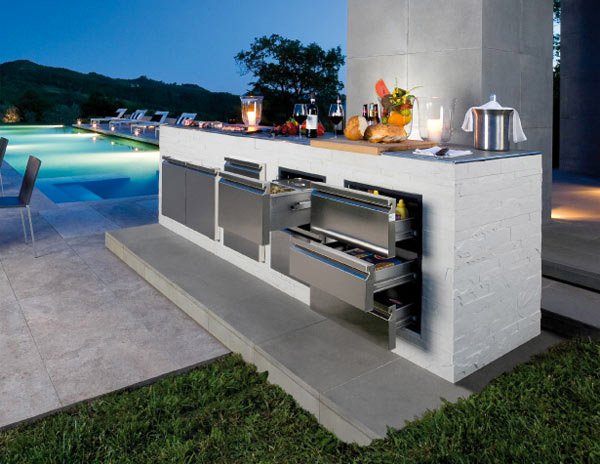 Outdoor Courtyard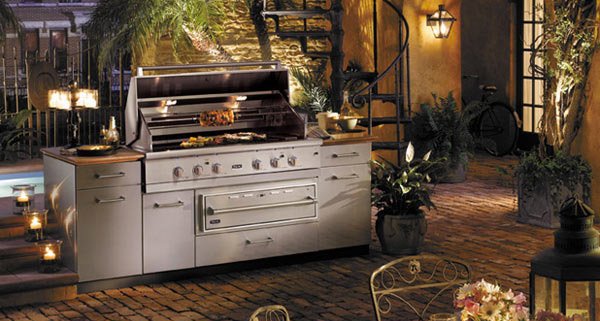 Open Plan Outdoor Kitchen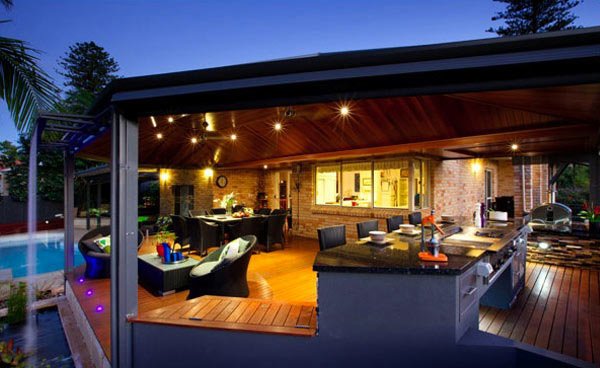 Outdoor Gallery 7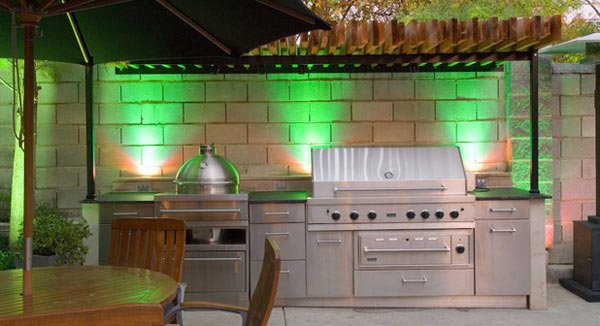 Outdoor Kitchen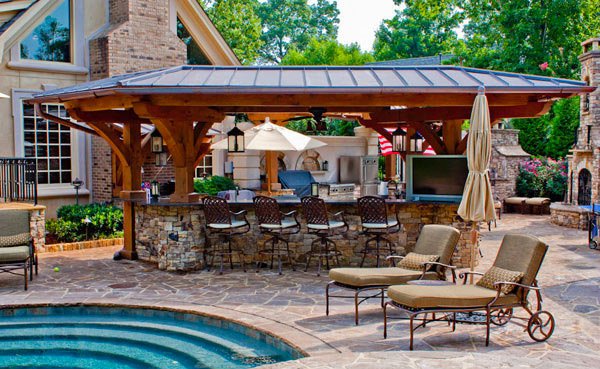 Outdoor Kitchen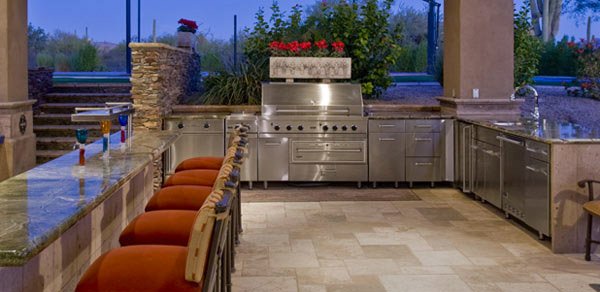 Outdoor Kitchen Viking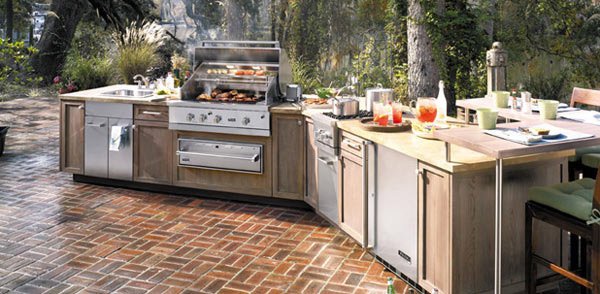 After taking a look at the lovely outdoor kitchen designs above, you will notice that it is not just the kitchen appliances and equipment that matter but it is the landscape that surrounds them. The ambiance of a place totally relies on how the landscaping is being done. But of course, the design of the outdoor kitchen which happens to be part of landscaping has to be counted in. But indoor kitchens are always part of a home and are more necessary than outdoor kitchens. Well, it depends on the needs of the homeowners. You can check other indoor kitchen designs here at Home Design Lover.