15 Stunning Red Kitchen Ideas
Red is usually associated with passion and sometimes even rage. But in terms of food, it is usually associated with hunger and paired with other colors. The best example may be fast food chains since their colors are usually red, orange and yellow. We will be showing you pictures of kitchen designs since it is the place in the house linked to cooking, and where there is cooking, there is food!
Today we will be showing you 15 pictures of kitchen designs with a dash of red here and there to accent the room. We are sure you'd love the designs since most of them are modern and it looks great with the classics – black, white and grey! Prepare yourselves and be taken away with the 15 Stunning Red Kitchen Ideas we have in store for you.
Alexa
Crystal Cabinetry
Dada
Flirt
Flux
Focus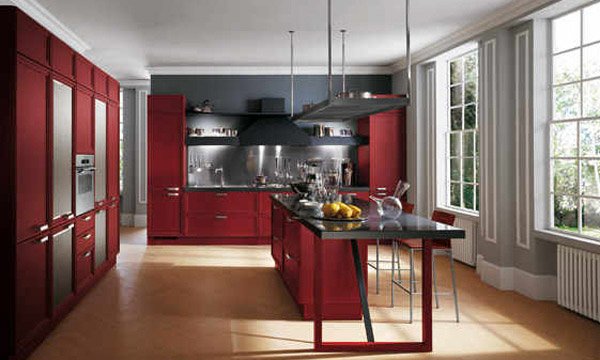 Fox
Kitchen Main
Kitchen with Red Glass
Lucido Red Kitchen
Metropolitan Red
Red Kitchen
Sistema Zeta
Vega
Venus
As we all know by now, the kitchen is a perfect example of modular design which would mean we cabinet heights and sizes are standard – with that we can always mix and match the designs with each other since they follow the same sizes. The pictures above sure was stunning, sophisticated and with class. Passion was indeed shown and hominess of course was never taken for granted.