15 Bold and Black Kitchen Designs
When we talk about kitchen, we usually imagine it white or something natural in color or in nature. White, because of cleanliness issues and natural, since in the dawn of man, there were more natural stuff to use like trees. Since everyone is preserving our trees now, more designers were able to create alternative materials to use for their kitchen design options. We have a lot of people to thank for the technology wherein modular design was invented – say you saw a kitchen design in the magazine or the internet, we can call up the designer and ask them to make one for us, or if it is not possible, then we can maybe ask someone to make one similar to it.
Today, we will be showing a couple of photos wherein the color black was used for the kitchen, very contemporary and modern, and the same time fashionably pretty and fabulous! Most of the materials used in the designs were granite, veneer, hard wood, oak, stainless steel, birch, glass and even pvc foil. All the designs are sleek, sophisticated and clean. If you ask us, some of the designs below may even pass for a kitchen in a great house. Let us now take a tour with our Bold and Black Kitchen ideas.
High G Black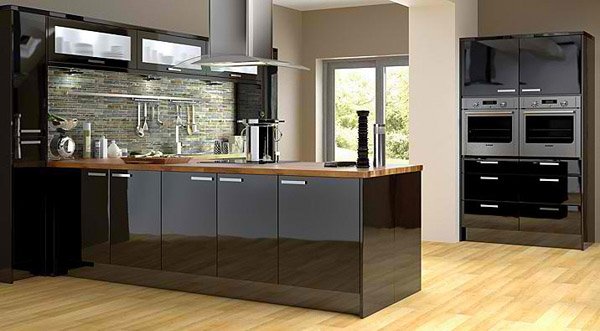 It Draw Door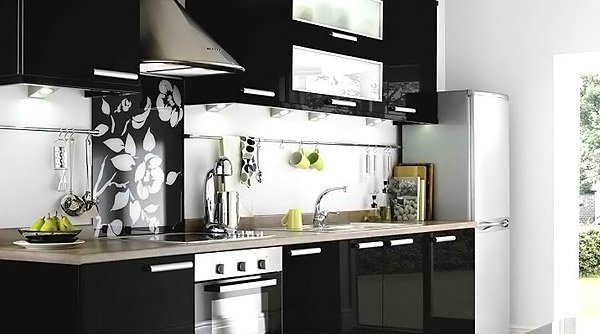 Kaori 05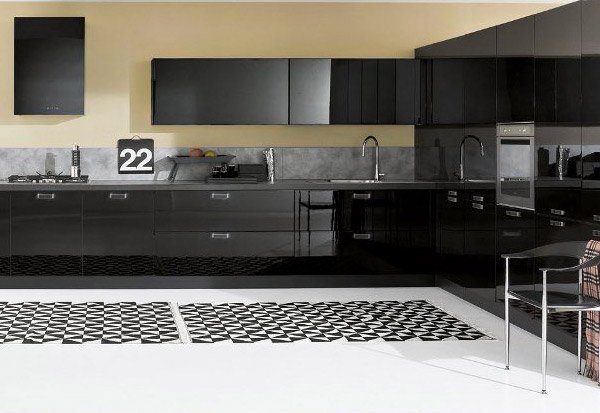 Black and White Kitchen Interior
Black Kitchen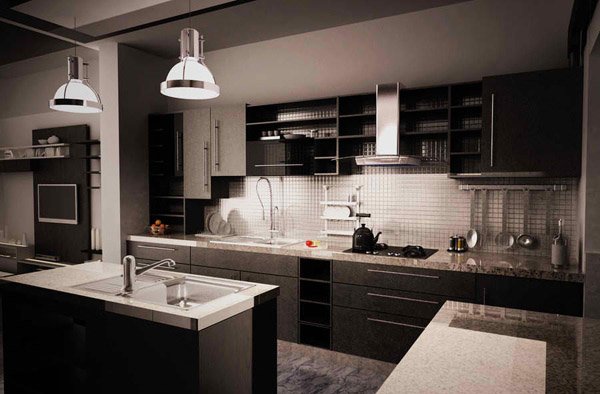 Urrutia Design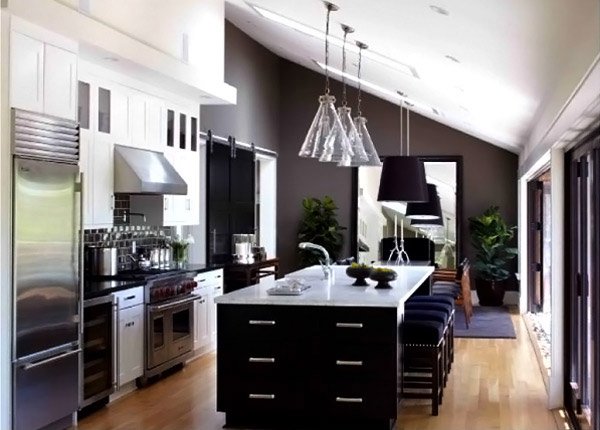 High Gloss Black Kitchen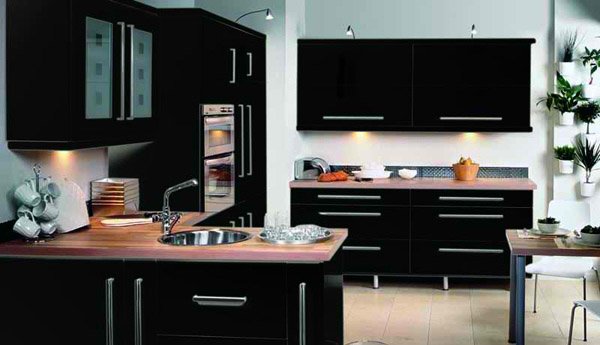 Kitchen Render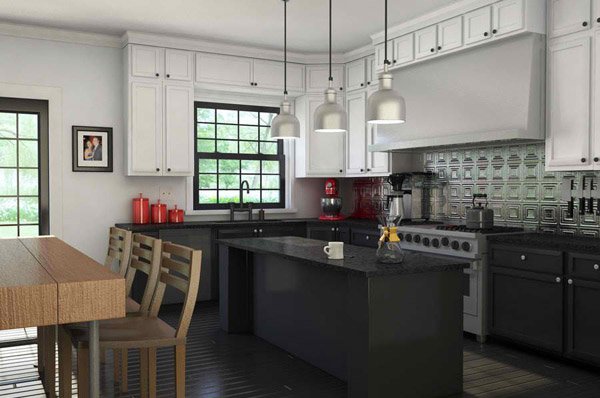 Kitchen Render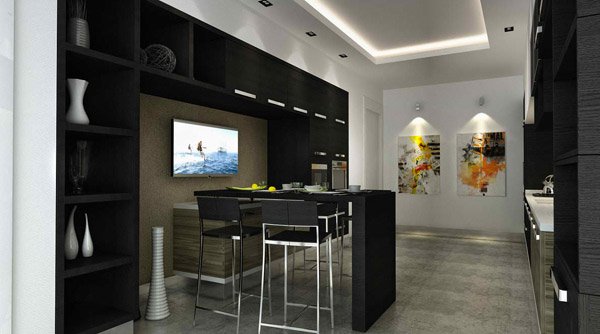 Posh Metropolitan Kitchen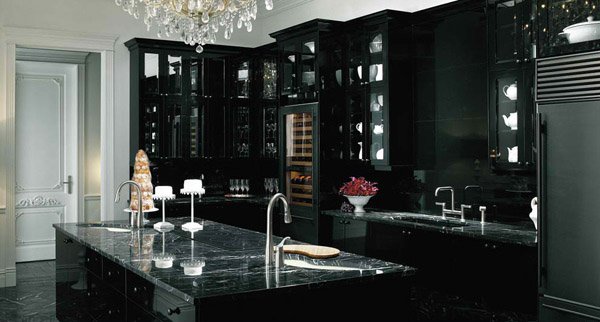 Reflex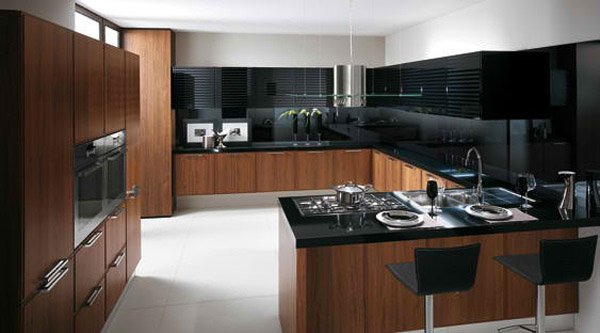 Scenery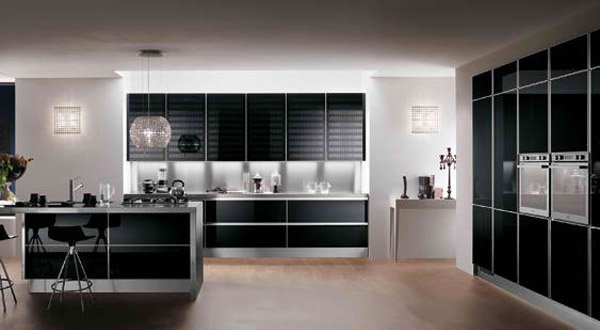 Small Black Kitchen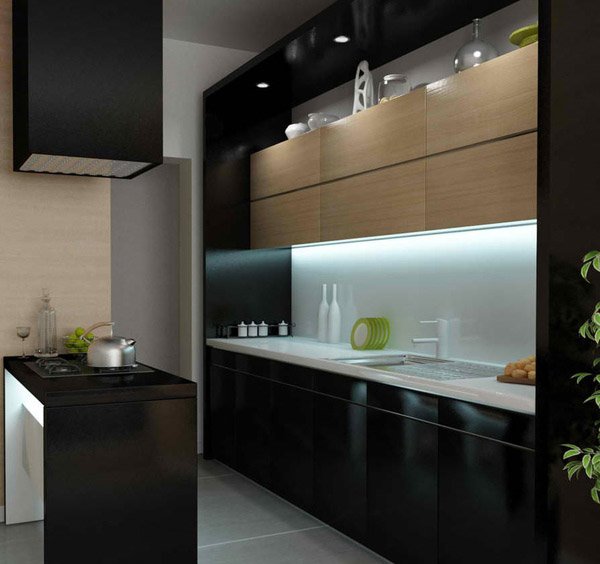 Time 05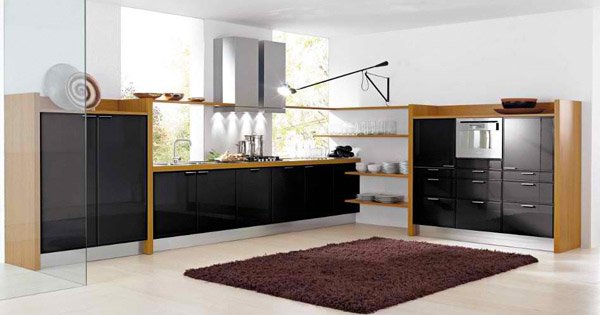 Kitchen by P. Baglino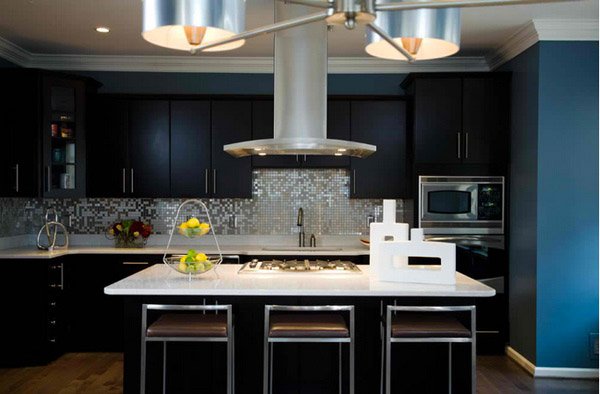 There you have it, our 15 Wonderfully Made Black Kitchen from various designers all over the world. We sure are familiar with the materials used for them and know for a fact that kitchen is usually white, but most recently, modern kitchen designers went for black to show sophistication and class.