A Look at Usona Media Systems for an Organized Home
Having a clean and organized home is very important because no matter how nicely designed it is, it would still look ugly if it is cluttered. Having a good storage system is a must. It would even be a lot better if it is in one with your media system. This way, it can also be an area for entertainment while keeping all your stuff. It would surely be of great advantage to you if you see one that can be used for multiple purposes.
Many houses make use of a media system where they place their television set along with other equipments for entertainment. If not placed in a separate media room, it is usually placed inside the living room. Usona, a furniture manufacturer based in Philadelphia creates various types of furniture for the home. One of their creations are media systems that can allow one to have an organized and clean looking living room for it not just offer a space for your media set but it also has smart storage system for other items.
There are various designs for Usona's media system. They come in different sizes, styles and finishes that would fit one's personal taste and that would be suitable for one's home interior design. Since Usona creates customized designs, homeowners will surely get what they want for their home. So, let us take a glimpse at some lovely media systems from Usona that can give your home a modern touch and notice how organized each one looks. Here they are:
Media Set 002887
Media Set 002888
Media Set 002890
Media Set 002891
Media Set 002893
Media Set 002894
Media Set 002898
Media Set 002899
Media Set 002900
Media Set 002902
Media Set 002903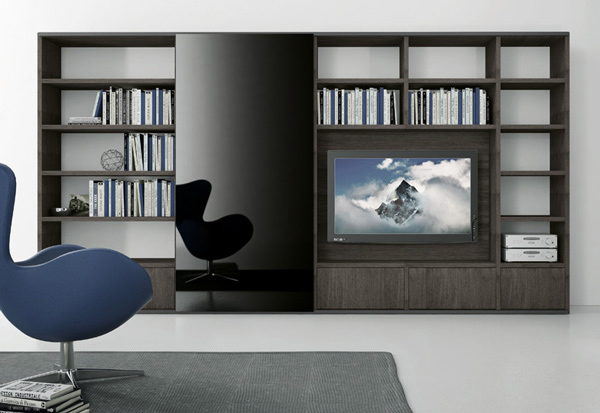 Media Set 002904
All of them looked great, right? And each media set has a different design and finish that will surely fit into every living room design. So, if you want something like the media sets of Usona Home, you can have one, too. You can either grab one directly from them or you can also create your own. For sure, you will now be able to think of how you will design yours with the inspiration you got above.
As you design your home, always bear in mind that it is not just the aesthetics that is valuable but it is also how one can keep their homes clean and organized. So, design your homes with some items that will make it look clean. Also, always de-clutter every area of the home so that scattered stuff will not accumulate. You should also have a certain designated area where you will place your stuff.