When we say "glass dining table", it does not mean a dining table made entirely of glass, rather, a table top made from glass and is supported with a frame generally made from timber, metal, and in some cases, ceramics. The frame, whatever the material is, holds the glass and incorporates the legs of the dining table. One thing that many people worry about is whether glass dining tables are actually safe, especially if you have kids around. The good news is that they can be just as safe as any other type of dining table, especially since most tables on the market now use tempered safety glass.
We know that glass tables are an excellent choice for many reasons, one of which is that it is versatile and pretty much work for whatever theme or style you want to achieve; second, well, although most of the time dining tables can match any chair you want, glass tables work better than most of them. Even when most people prefer clear see-through glass, put in mind that we can always use other colors for them. Take a look at the 15 Lovely Glass Table Dining Rooms we have below, enjoy!
Beach Style Dining Room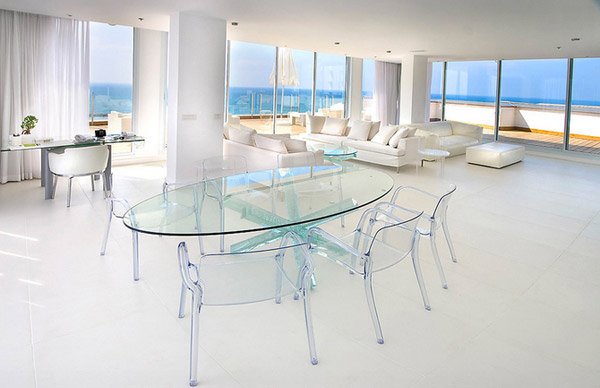 Flat in Kalorama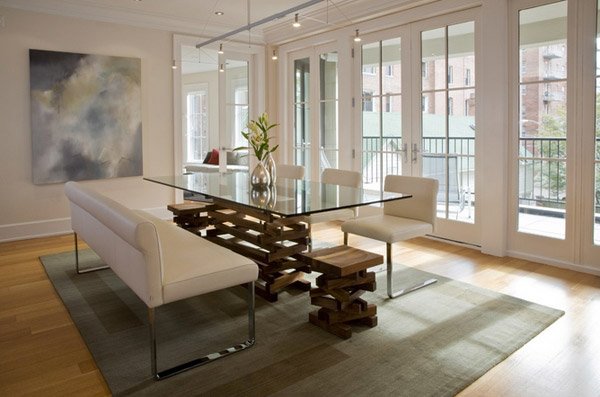 Forest Manor Model Home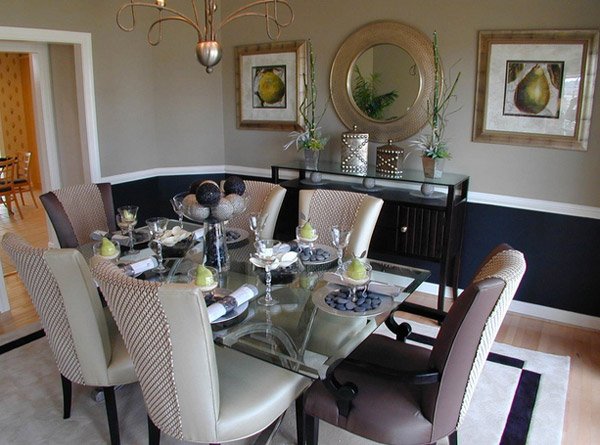 Italian Loft
Los Angeles Dining Room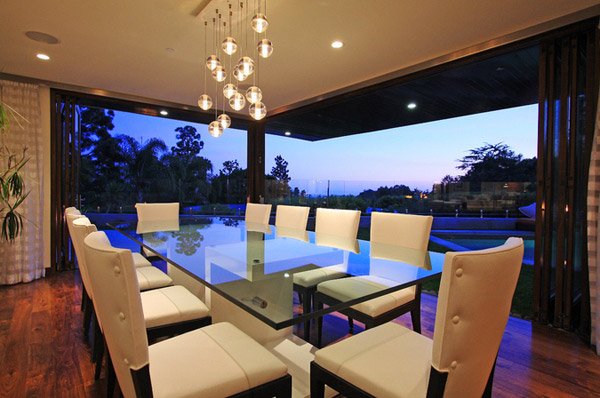 Miami Interior Design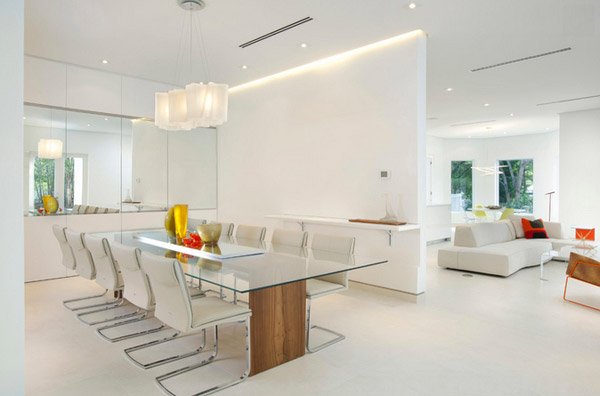 New York Modern Dining Room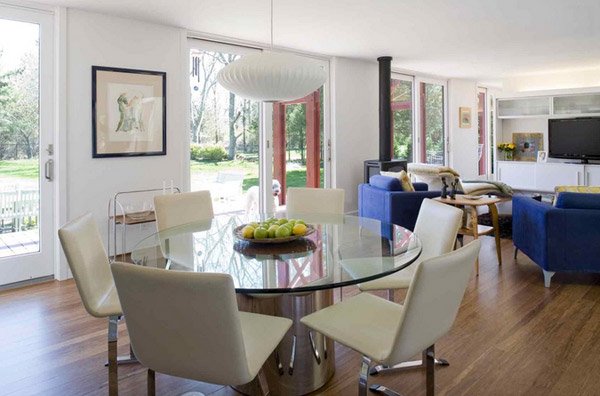 Orchard Street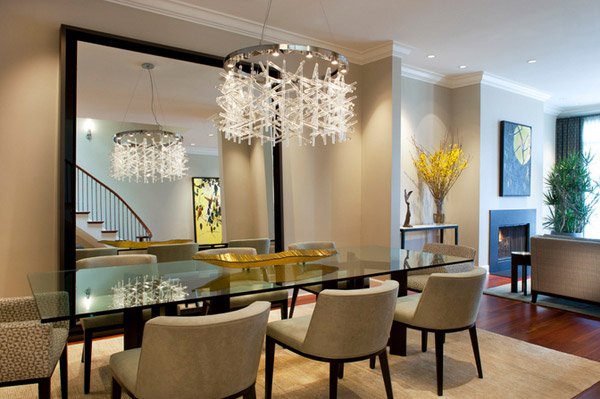 Palm House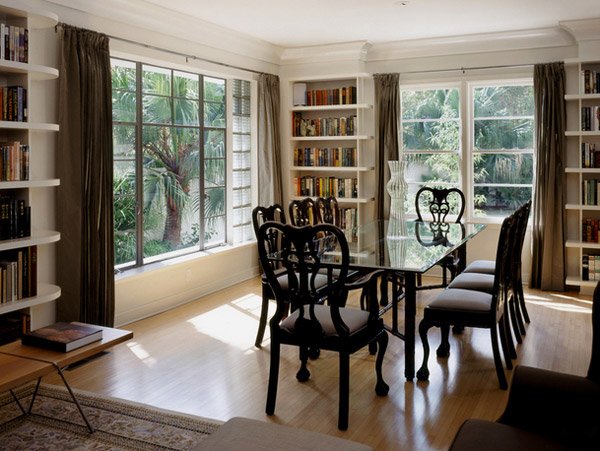 Philadelphia Modern Dining Room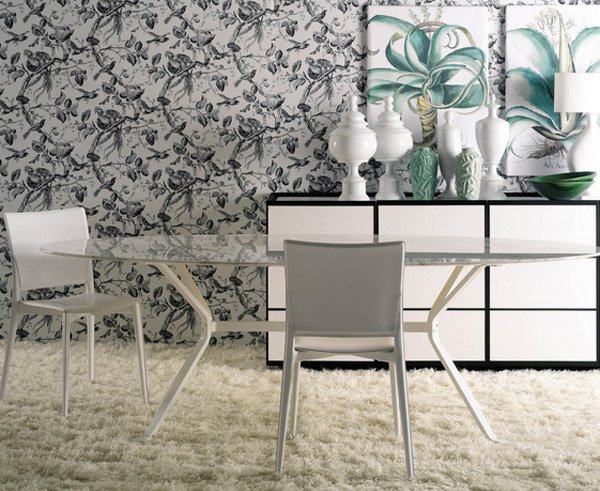 San Anselmo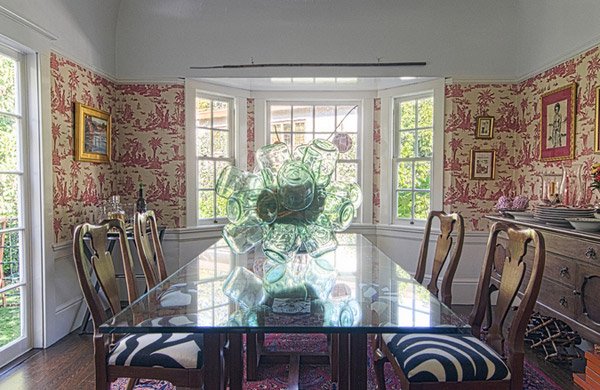 Sask Cres Dining Room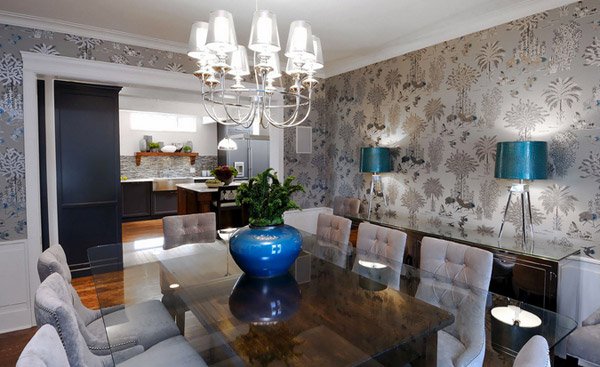 St. Simons Island, GA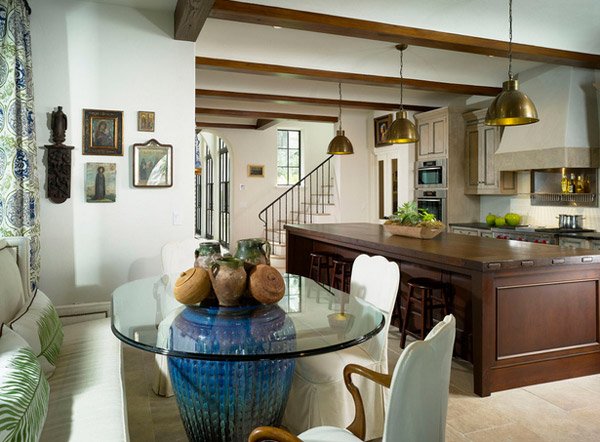 Stampede Dream Home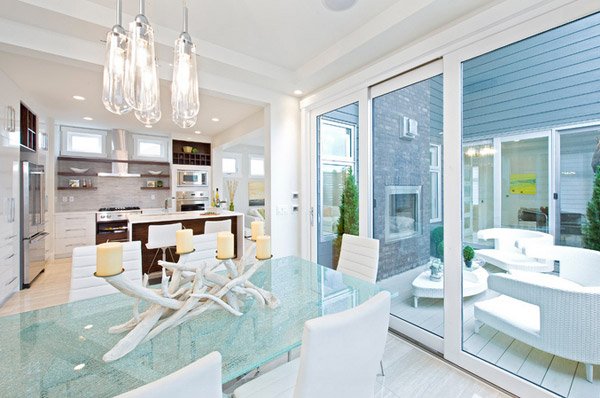 White Kitchen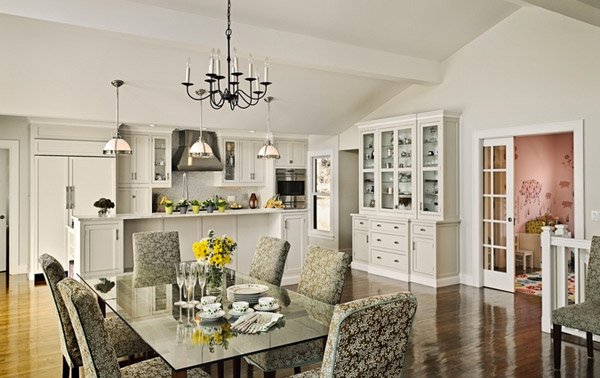 You might think that it would take a lot of work to maintain a glass dining table but this is not necessarily the case. As most glass dining tables are made from tempered glass, they are quite naturally scratch resistant and heat resistant. You can always ask the manufacturer or the retailer where you got your table as to how you can care and maintain your glass dining tables; or you can always check the internet for information. Hope the 15 Lovely Glass Table Dining Rooms served its purpose of inspiring us if ever we are thinking about getting a glass table or update your existing one! Check out the
15 Beautiful Contemporary Dining Room Sets for more dining room specials!



  Inside this e-book are exclusive collections  
  of  modern interior designs. 
  Get a dose of  home design  inspirations 
  around the  world.