15 Spooky Halloween Home Decorations
For people who are fond of scary stuff and ghost stories, Halloween could be a peak time for them. In some areas in the world, people do some typical festive Halloween activities like trick-or-treating, attending costume parties, carving pumpkins into jack-o'-lanterns, lighting bonfires, apple bobbing, visiting haunted attractions, playing pranks, telling scary stories, and watching horror films and many others. Those activities include the placement of decorations in their own homes both indoor and outdoor.
Halloween decorations include pumpkins, skeletons, cobwebs, dim lights and others. People even become more creative on how they design their own homes. You can take a look at how some decorated their homes during Halloween. Not all of them may look spooky but most of them were certainly artistic and creative. Here are the Halloween Home Decorations we have found that you can look into:
Halloween Decor Interior
Halloween Decor Interior 3
Halloween Decoration
Creative Pumpkins
Halloween Decor
Halloween Spirit
Halloween is My Time
Tree Monster
The Headless Horseman and Scarecrow
JackSkellington Yard Decoration
White Picket Pumpkin Fence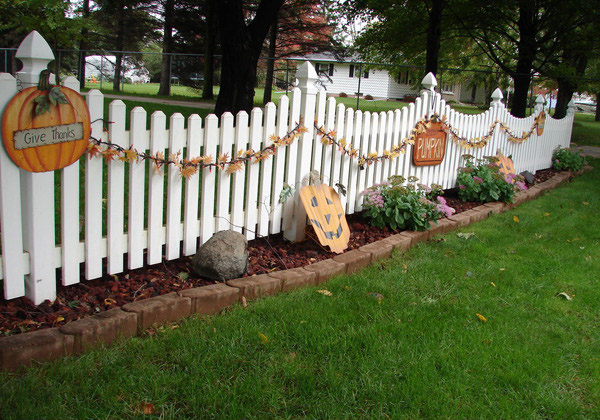 Halloween 2k7
Halloween 4
Skully's Boneyard
Haunted
People in different places tend to adapt to various beliefs and traditions which move them to decorate their homes. For some this is a chance to express their creativity while for others, it is just to follow trends and traditions. Whatever it is, the above Halloween designed homes could have made you smile, giving you the idea on what you can do to your own home.