What you are looking at right now is one of the best properties situated in the Wairau Valley. This is called the Wairau Valley House which is exactly located in Rapaura, New Zealand. Well, if you wish to see this you may take 10 minutes from Blenheim and this is very close to the Wairau River. This is found along the edge of the Northern Hills and said to be surrounded with country landscape. You can also see a lot of orchards and vineyards near the house.
In fact, the homeowner decided to build this house in this area for them to have a greater chance of connecting with the land which is spatial. The structure of the house is like a campsite. There are different interlinked buildings that can provide the sense of openness and privacy. But as a whole this house is designed to be very close to nature. The designer was able to cover the spaces beneath the low slope gable forms. These can provide an eye for blur boundaries between the landscape and this building.
Meanwhile the designer also utilized the heavy linear concrete walls that fell apart from the land which is very helpful to define the indoor and outdoor spaces. For the purpose of providing the shelter and comfort to the home and its homeowners, the designer made use of gable roofs. Concrete and Eucalyptus Saligna is one of the predominant materials used in the main area of the house. They used it because it is very detailed and are crafted to articulate the forms clearly. Somehow it can easily give a very warm, engaging and natural feeling. Now why don't we discover more of the interior and exterior part of this Wairau Valley House images below?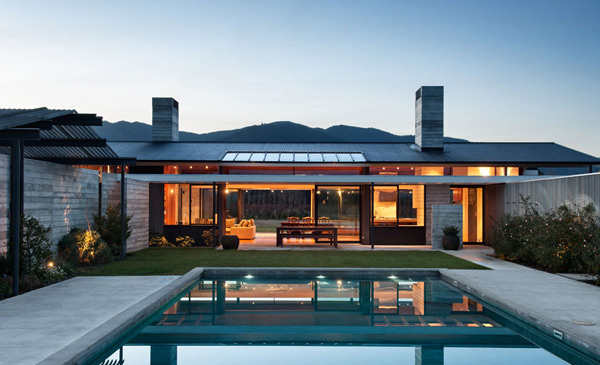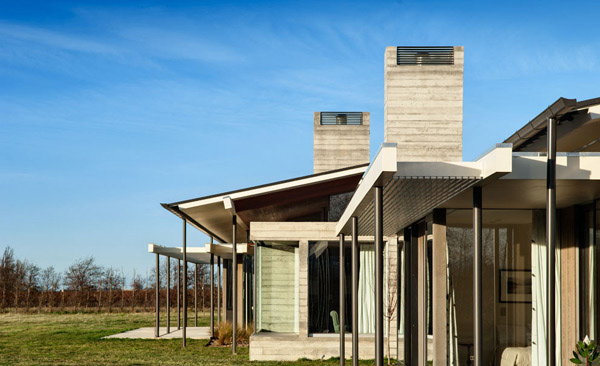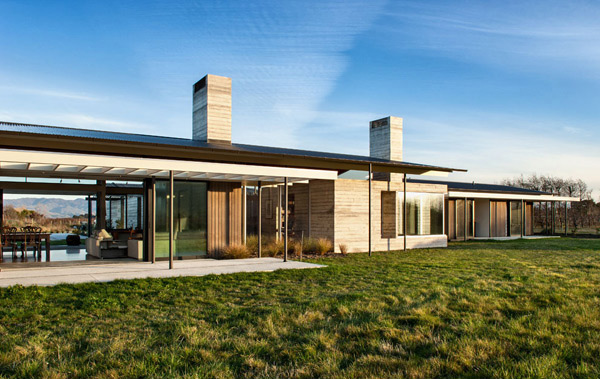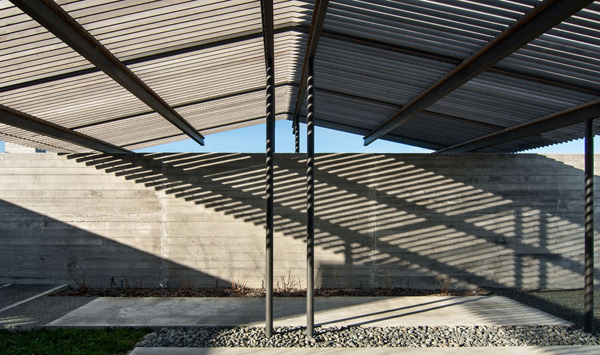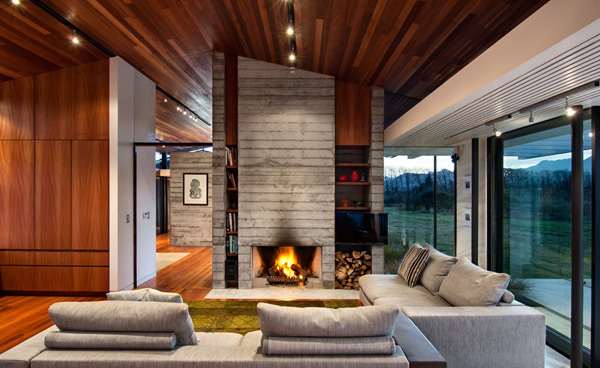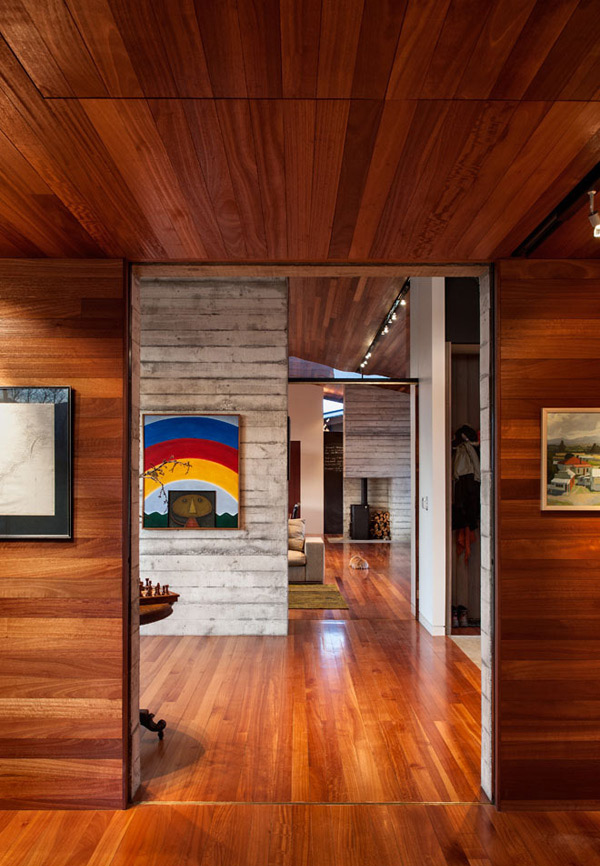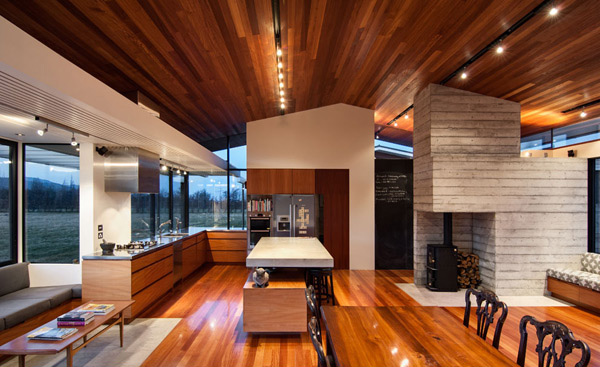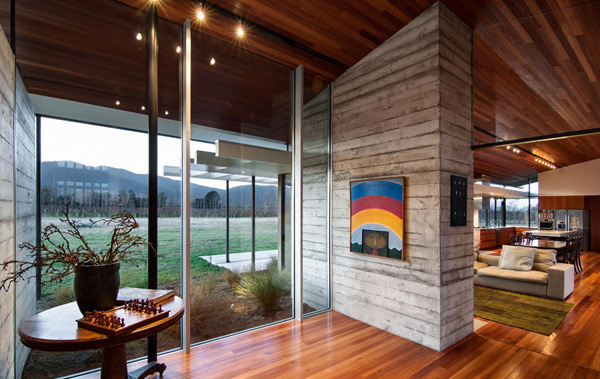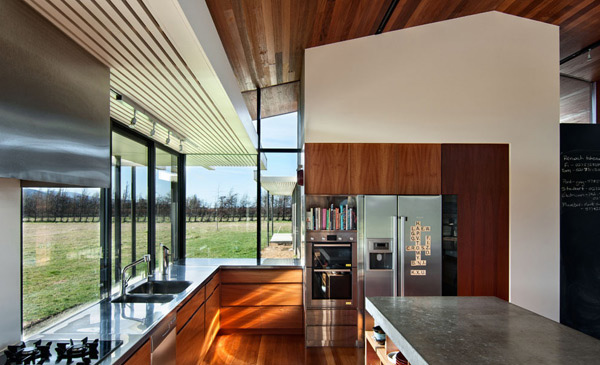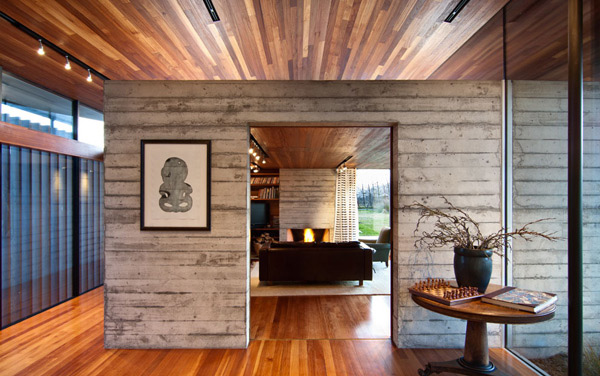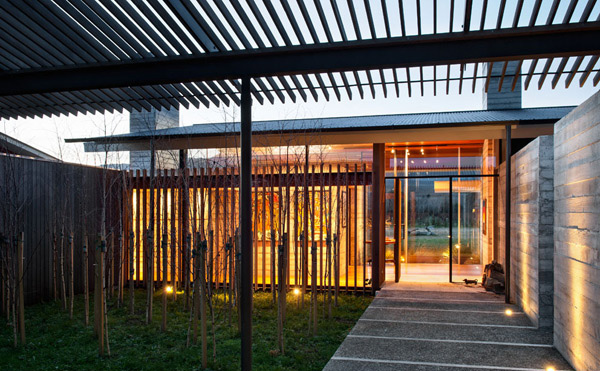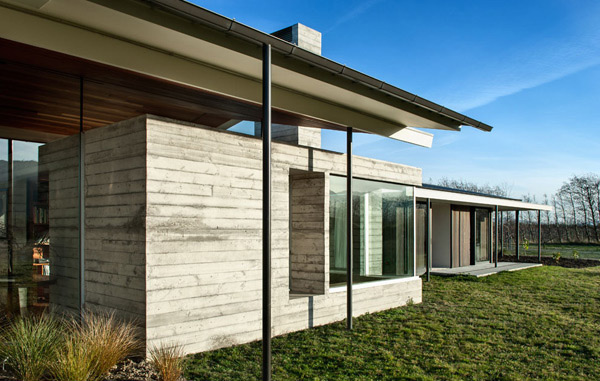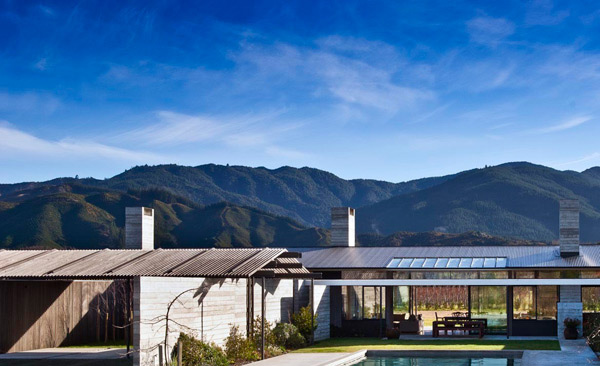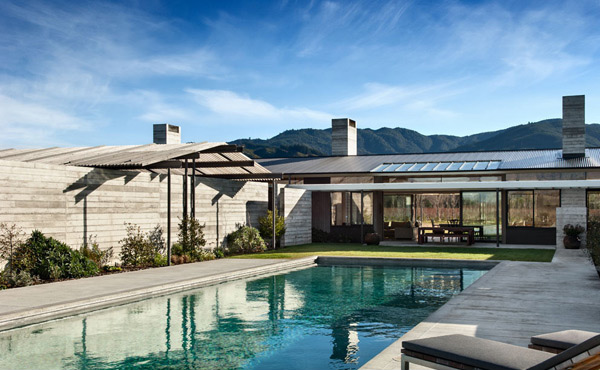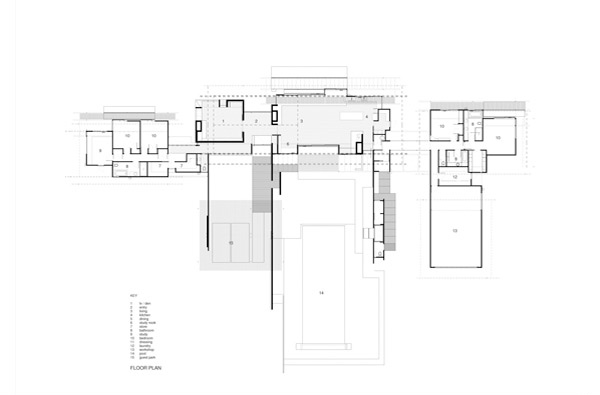 As we take a look at the exterior part of the house, you may be captivated by the beautiful landscape. Since it has cultivated lines of orchard trees and vines complemented with the line of pergolas. Also it is said that in order to maximize the budget, the designer made use of the available materials that is very helpful to construct the east and west end gable forms of the house. They used the kind of a standard truss roof and the said spaces are lined in gib board. However, the main spaces of this appear to be more athletic and lofty where all the members of the family can freely enjoy spending the quality time together.
Hence, we can say that the Parsonson Architects successfully meet the desire of the clients. This house is somehow considered to be one of the best designs of Parsonson ever. The design of the house is perfectly match with the location and the mood of the homeowners. So if you are living in the same area like this in New Zealand, you may be inspired to apply the concept. So what are you waiting for? Start making a draft of your dream house and apply these ideas now.