Villa Burgh-Haamstede: The Transparent Villa in Netherlands
Have you ever heard of this stunning, translucent edifice that is set principally in a glass wall enclosed with white paint and enveloped with a natural wood? What I am describing here is no other than the marvelous transparent house known as Villa BH, in Burgh-Haamstede, in Netherlands. This exceptional building has an area of 2,874 square feet. It offers comfort for your family to enjoy the superb sense of space, natural light and fresh air around the vicinity. Also this villa is surrounded by many trees in the courtyard.
It is truly amazing because it has a fascinating shape with a good-looking terrace and enchanting garden. This lovely garden is a place where you can see the peaceful lounge area that can surely provide you quality time with your friends and love ones. Many believed that this villa is perfect for those who wanted to feel the refreshing air in the morning and the beauty of the night because of the plants and trees that surrounds it.
The main bedroom is located on the other side of the patio. The friendly environment from the outside is clearly seen through the glass walls. However, the design and style of this villa is unique and considered to be in line of the modernized villa. Well, if you are a private person, this kind of house is just right for you. And for you to discover that, why don't you try to explore the different areas of the irreplaceable Villa BH of Netherlands.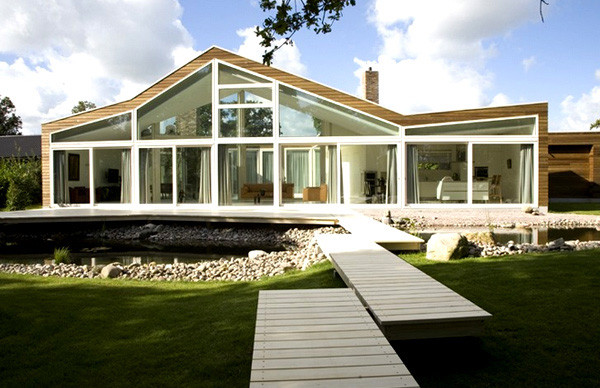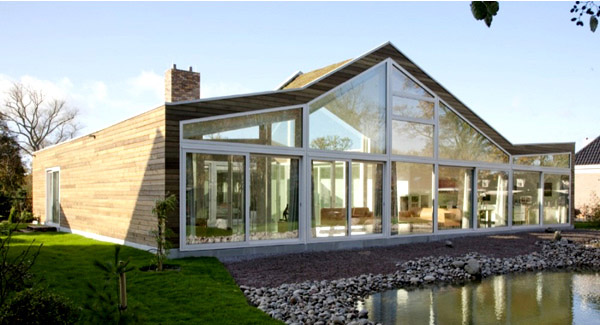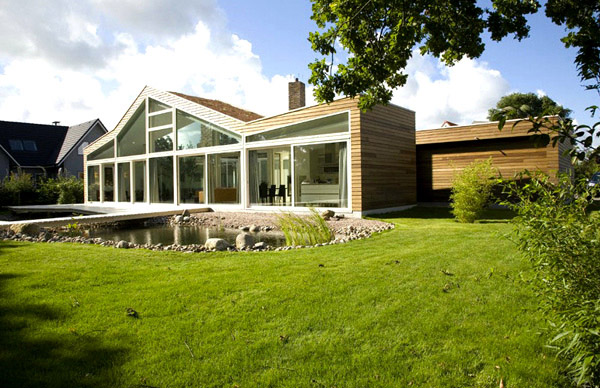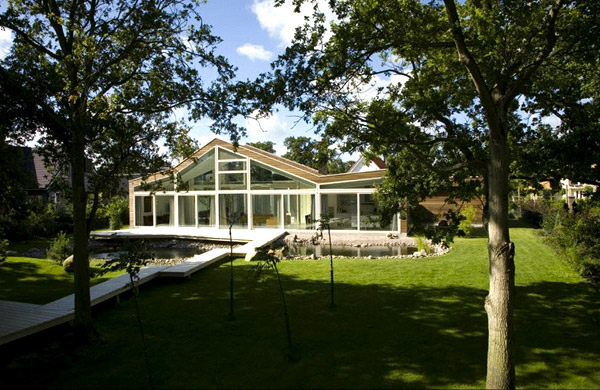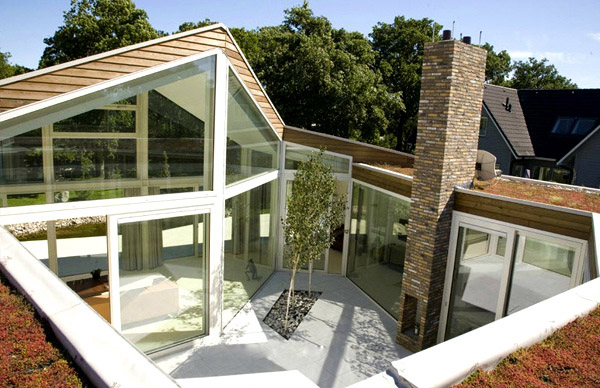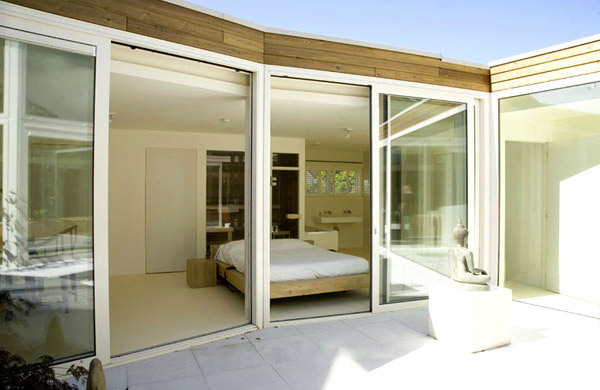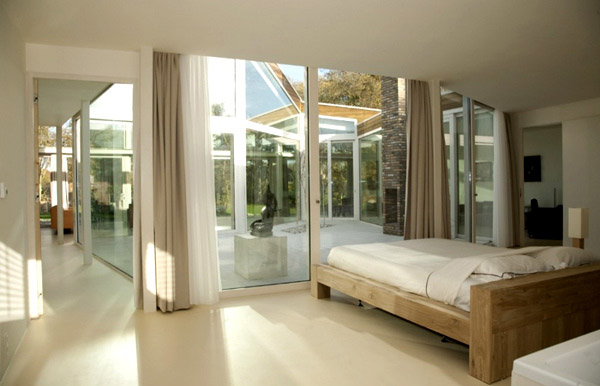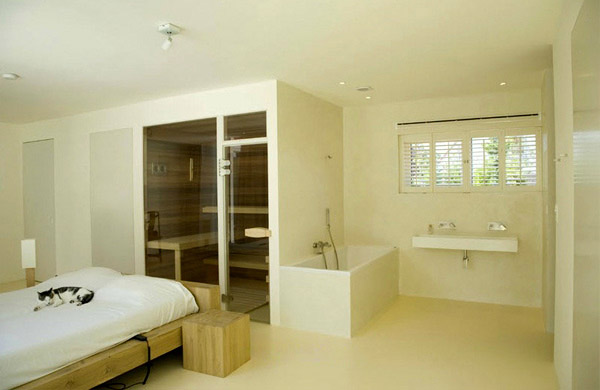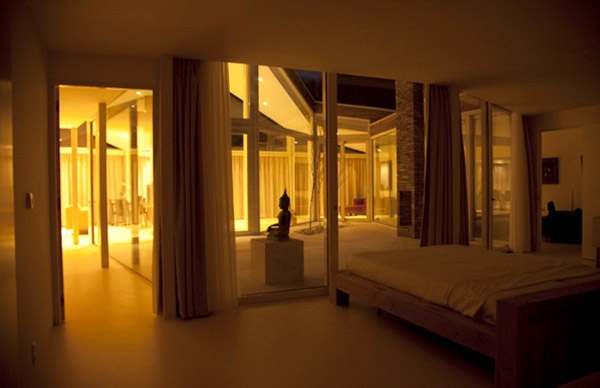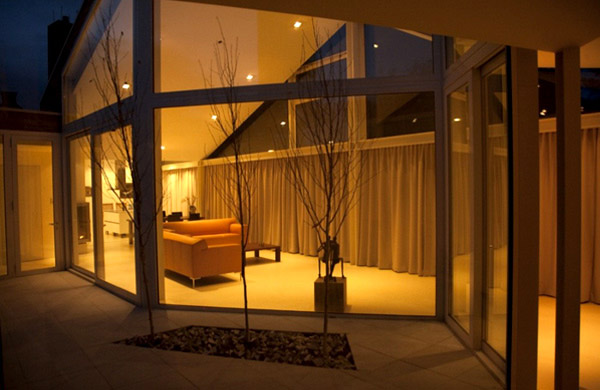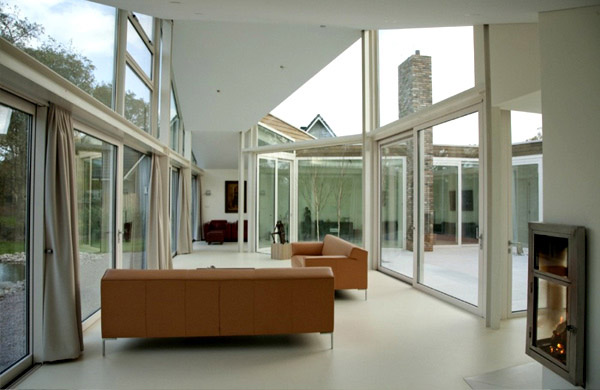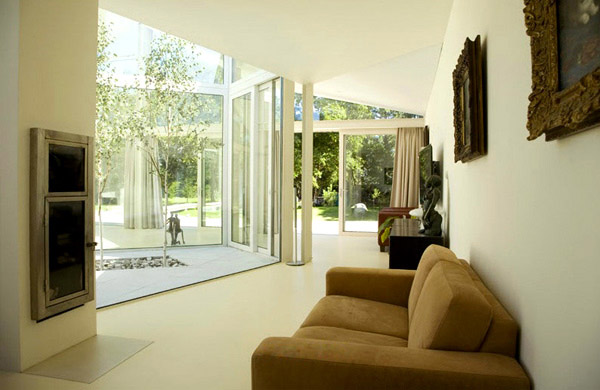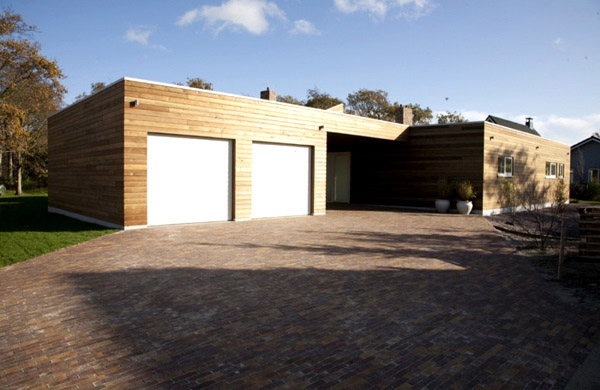 Since you are giving a chance to take a glimpse on this Transparent Villa of BH, Netherlands, can you say that this design as well as the style is truly one of a kind creation of Whim Architecture? Certainly yes, because of the beauty that is presented to you in this page. At first glance it may seem to look like a classical design. But when you are already taking your journey around the Villa you will boldly say that it is an innovative creation. The use of white paints effectively accomplish the sense of simplicity.
Not just the white paint but the result of the natural woods that bounded the entire house also proves that this design is eco-friendly. The design might be a mixture of a classical and contemporary concept but unquestionably this is the reason why it becomes distinct from the others. With that if you are trying to stay in a peaceful place and plan for your future, this kind of Villa is highly recommended. What do you think?