The Unou House of Japan – A Home by the Train Tracks
Japan may be one of the most advanced in the fields of architecture, construction and technology and for sure design was never an issue. The Unou House is located in Toyota, Aichi Perfecture which was completed just last July 2012. A black wooden house that is arranged between two frames at either end, one vertical and the other is horizontal, both ends serve as entrance to the house. With the next few pictures, you will be able to see a tall and narrow entrance that slopes down to a low and wide living space. The idea of not putting walls on the house was both for the "one room" that the designers wanted to achieve and of course, for the purposes of great ventilation and to make the flow of air in the house great. This triangular home will surely impress you.
Katsutoshi Sasaki + Associates was the designer of this 83.48 square meter home by the Train Tracks. This site is surrounded with great options for the view, but the designers made it sure to put the entrances by the east and west to showcase the best places where the view is better. The designers thought of making "picture frames" for the views that the house have, one in the east and one in the west. Now, take a look at the pictures that we will be showing for you to be able to admire The Unou House.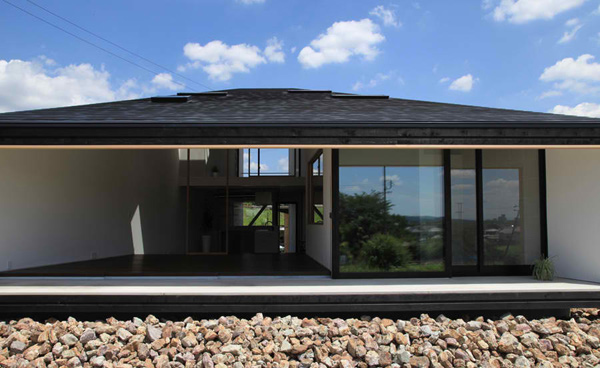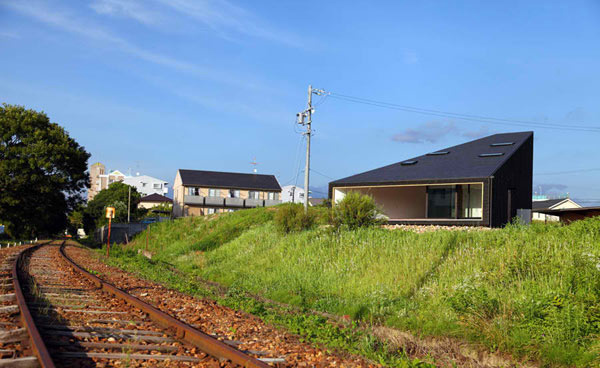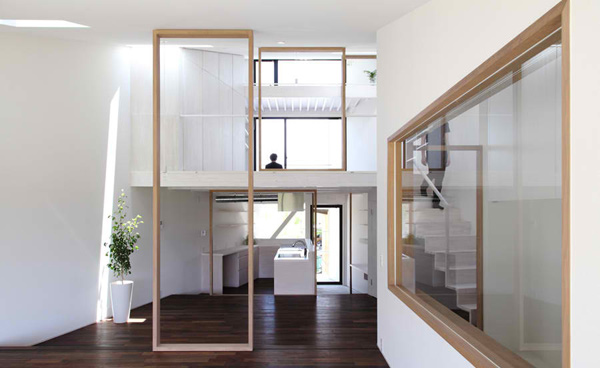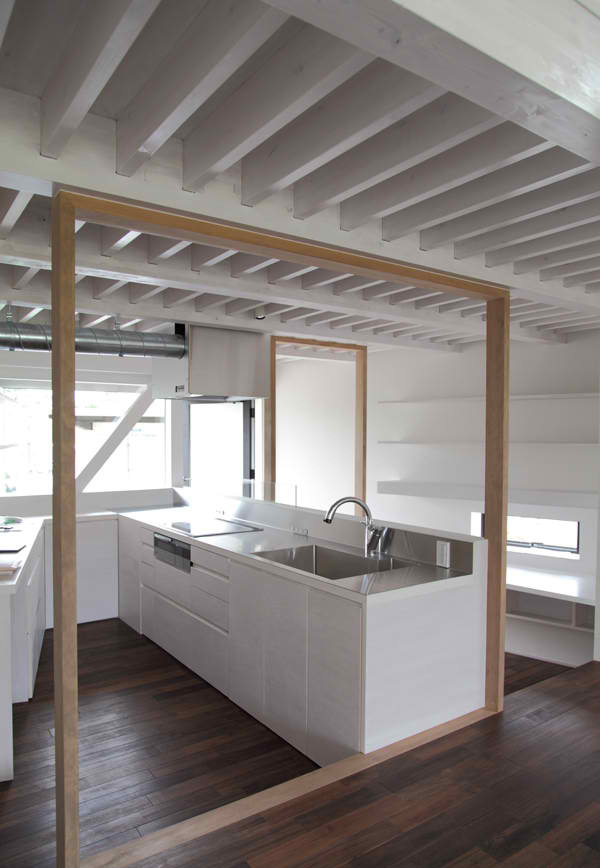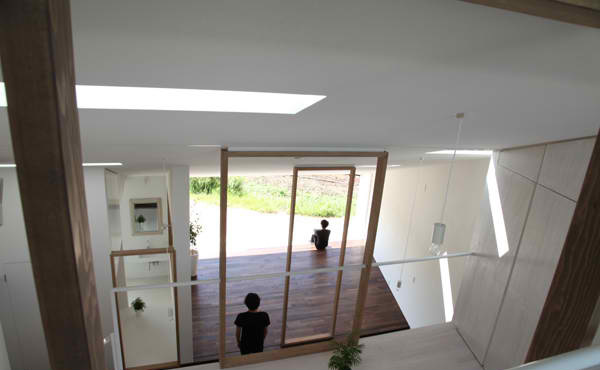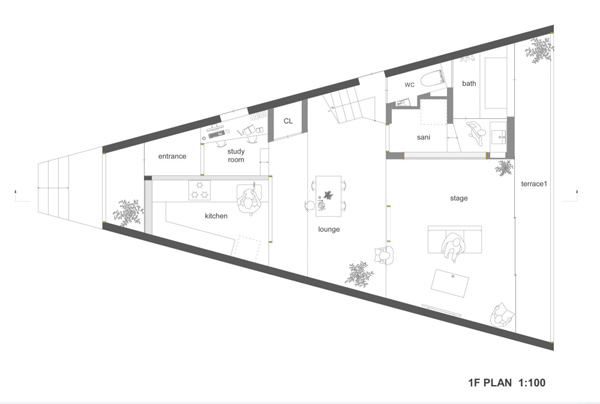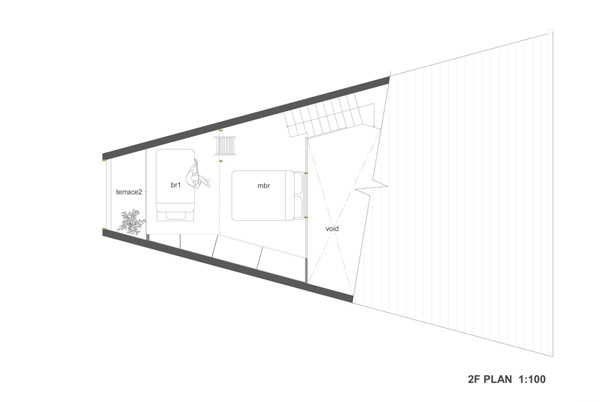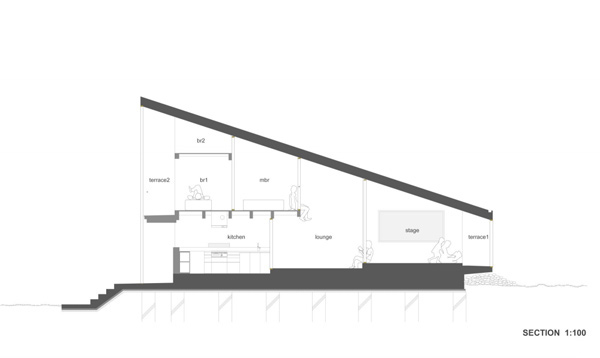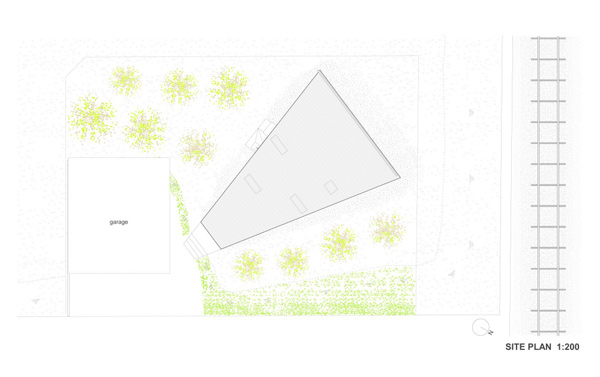 How did you like The Unou House? The designers made sure that the elevation of the house not only gives it strong foundation but at the same time be able to admire the view in a great angle. The Train Tracks made the house look old school but the lines on the house, both vertical and horizontal lines did create the space that gives the clients the satisfaction of home with a modern feel but still homey because of the materials used on the exterior and the furniture too.
Supposed you wanted to have a triangular home, The Unou House will be one of the best examples that you can take a double look at, then make this house as an inspiration for the next triangular home that might be featured in the next articles here in Home Design Lover. You can also visit Katsutoshi Sasaki + Associates for more information on the The Unou House or more on their projects.