Sensational Tropical Distort House in Jakarta
What you are looking at right now is a house that is seated in the tropical forest of Jakarta. As you go on reading this article, you will know the secret why it is labelled as the Distort House. Based on the explanations of the architects of this house, they wanted to create a twist from the usual design in order to make a diverse picture and to enhance its quality. This house is obviously conquered by lush tropical village forest in the area.
It has a public park with some old huge tropical trees. Highlighted in this design is the home's mass outline which is moved close back to the perimeter line of the place. It is twisted in 15 degrees. But still it can manage to maintain its immense green scenario in front. Indeed, it is an exceptional technique to unlock the front part of the house just to feel the fresh air inside.
Somehow you will feel that you are living in the heart of the native forest. This house has a smaller living room that serves as a welcome area for the members of the family. It also provides them a connection from the upper floor and the bedrooms as well. The architects extremely offered the house an opportunity to breathe a bit because their large living room has no walls or even glass. Now to prove you the unique design of the Distort House in Indonesia, why don't you scroll down and be amazed?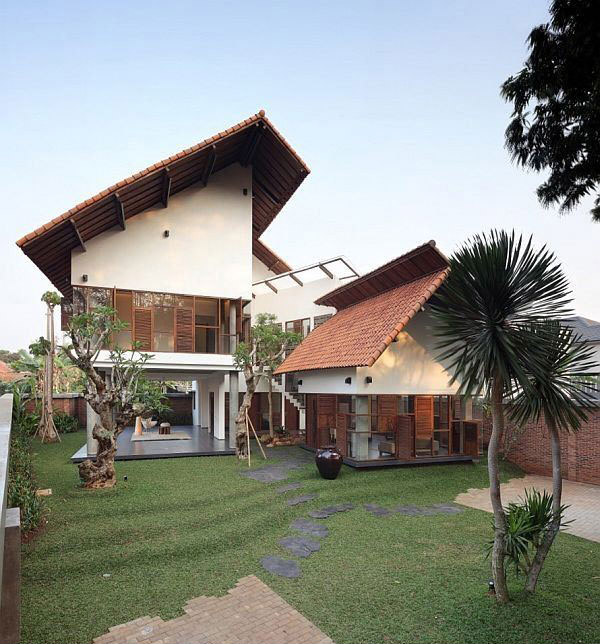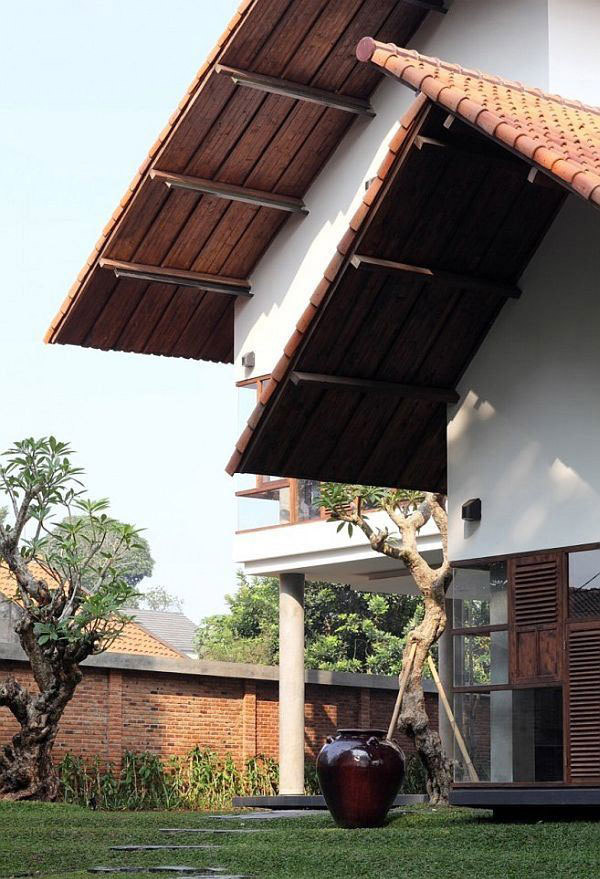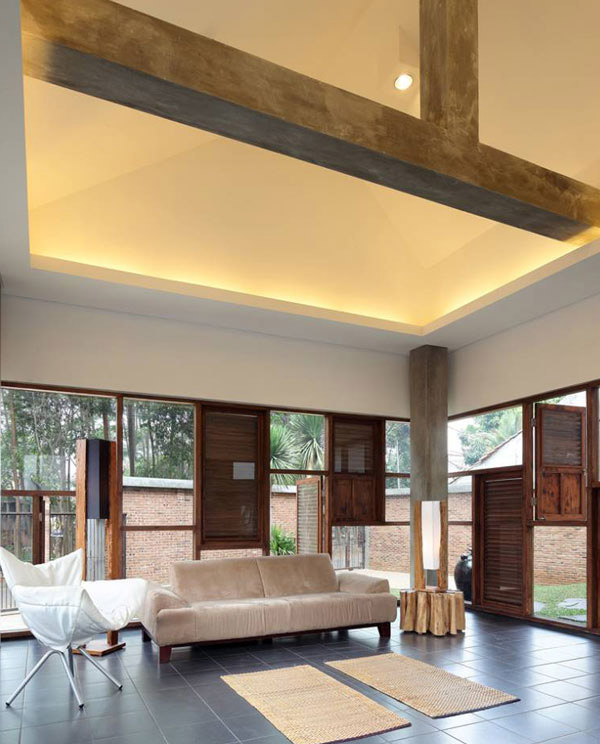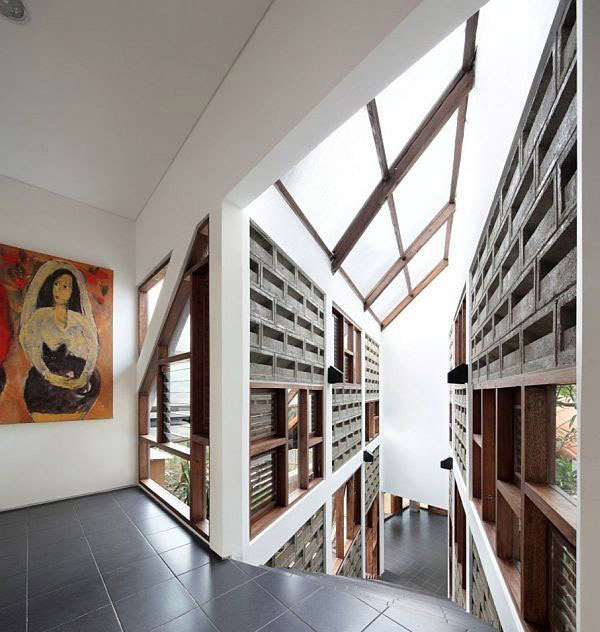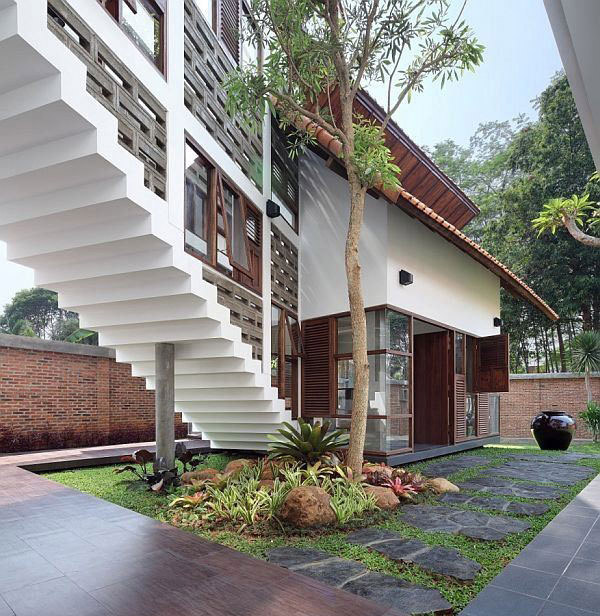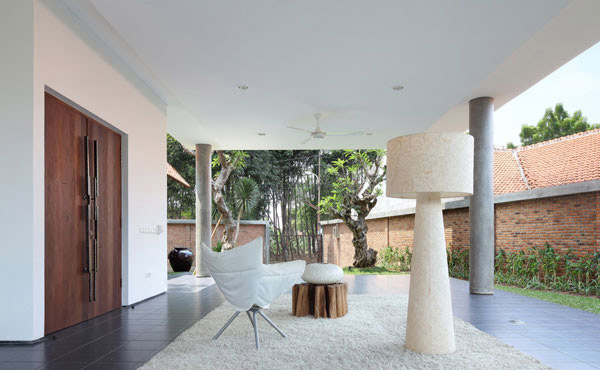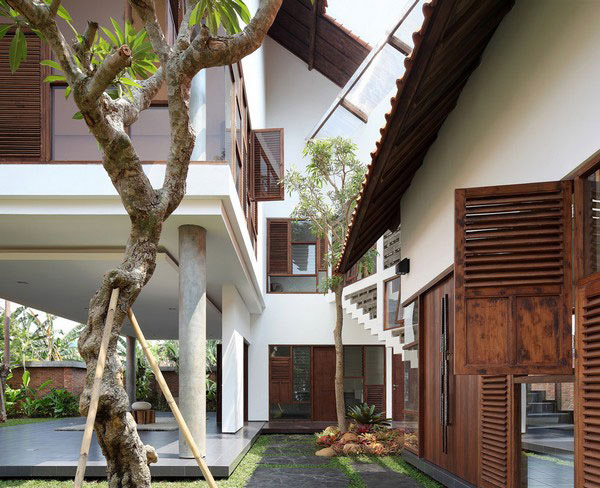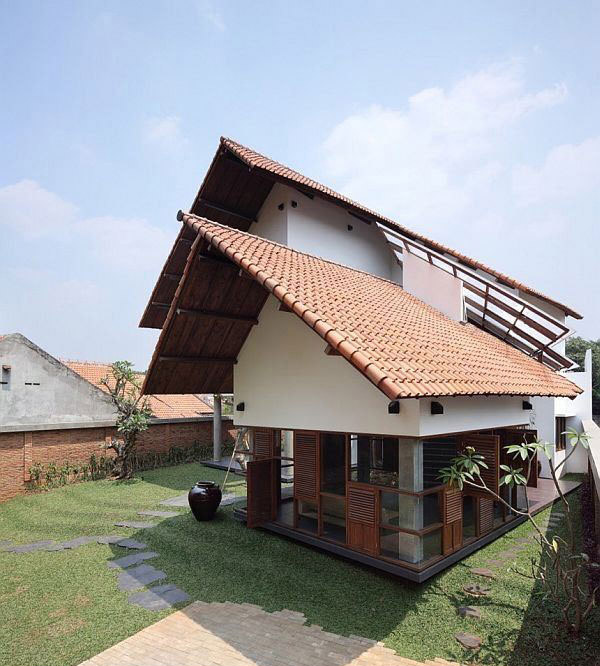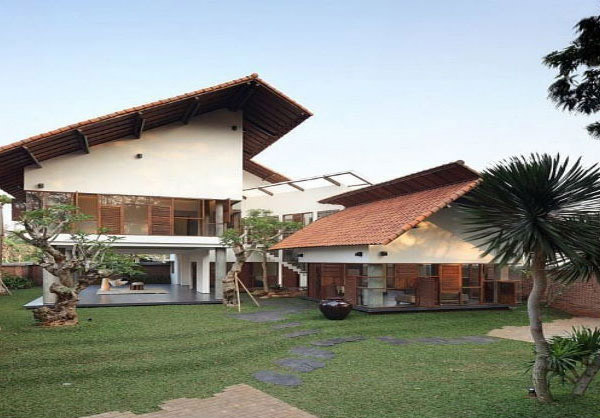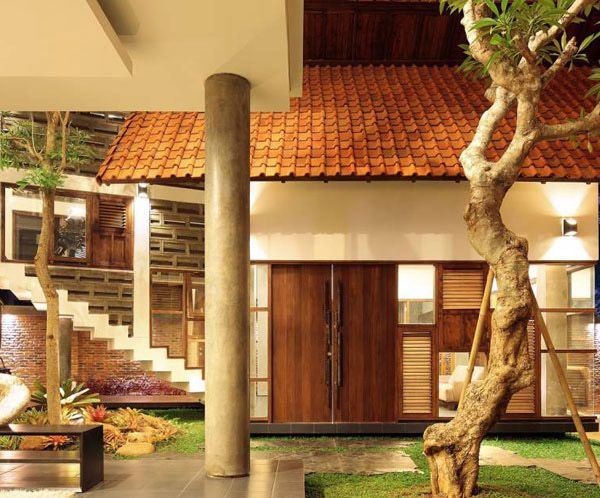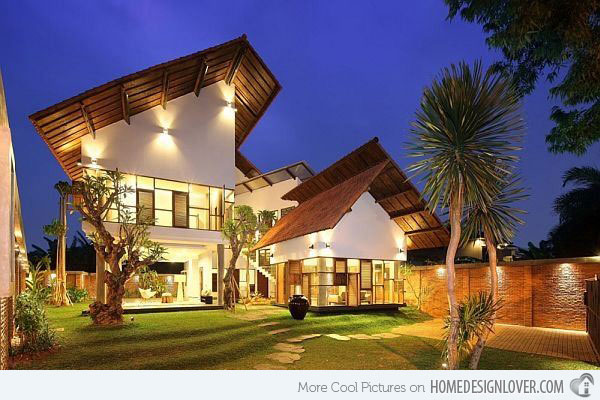 So what can you say that you have already seen d the enchanting beauty of this 300 square meter house designed by Thomas Phifer thphifer.com, and his partners? Are you convinced that they truly deserve to be applauded? The home's connection to nature is shown with the application of re-used and recycled materials. Also the designer combined those exposed concrete roosters to discover more of the patchwork look.
In every part of the house, the spaces as well as the columns are seen in its materials. While the unglazed clay roof can dispense until 70 percent less heat into the house. This eco-friendly house also reused some steel bars in the front part of the house. We can say that it is a perfect idea of using the recyclable materials to achieve and feel the new look and a new experience in this Distort House. This design shows that it is also a brilliant idea to use your old materials to renew the settings of your home.