The Uniquely Built Merrick House in Australia
Our featured house for today is described as a simple rectangular box with symmetrical spaces. This house is said to be set on a 10-acre farm which is located in Merrics, North near Melbourne Australia. Its name is taken from its location so this house is called as the Merrick House. Well this house has two levels with three distinct zones. The central zone of the house is composed of the living, dining, and the kitchen area. This also includes the entrance to the house.
The designer also placed the skylights and glass windows to allow the natural light in the kitchen. The skylight found in the front door windows make sure that the central zone can experience the elegance of the light of the sunrise and sunset. Another is the parent's zone to the east side which consists of a master bedroom, walk in robe, en suite and the study area. This study area can be accessed straight from the exterior which has its own private view to the north side of the property.
While the tree outside the master bedroom can determine the planning and position of the house. This master bedroom is said to be centered off this tree and the house. Its zone is extended to the west from here. The designs and concept of this house is really unique. Now let us take a look at the interior and exterior of this Merrick House through its images below.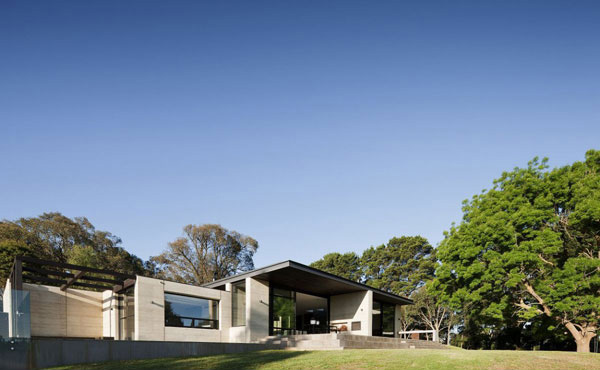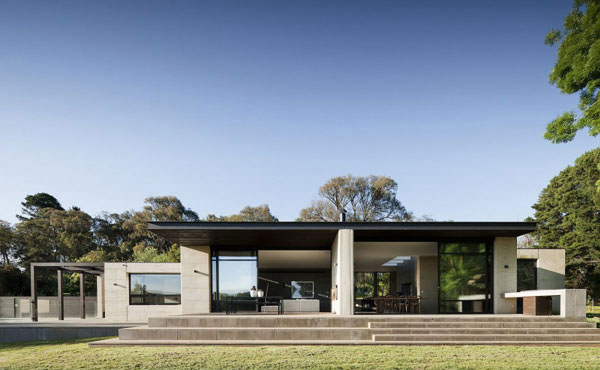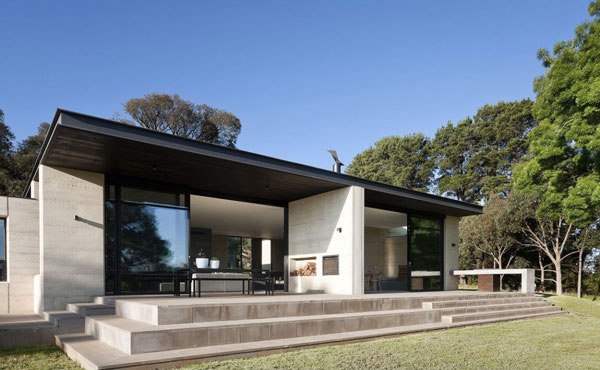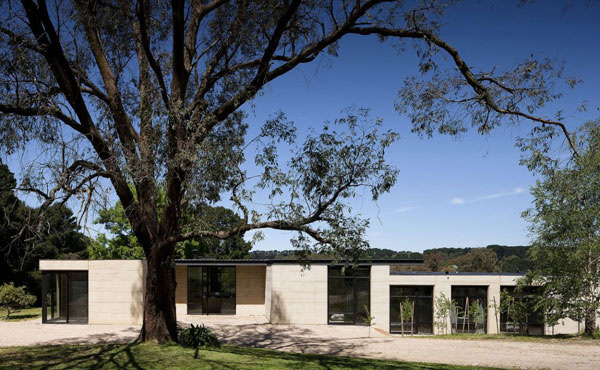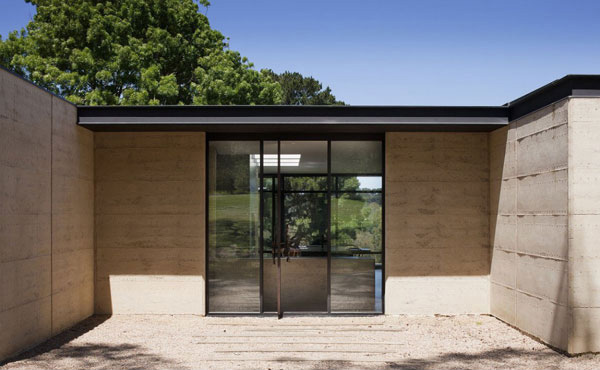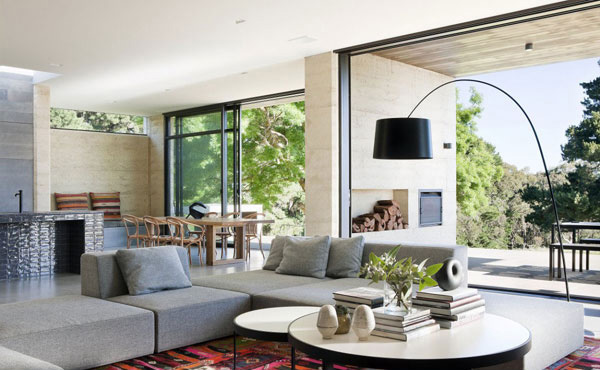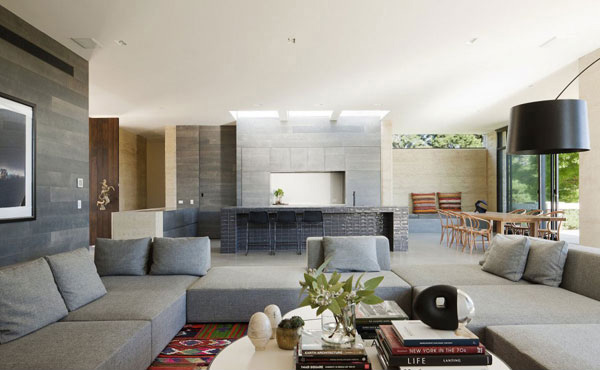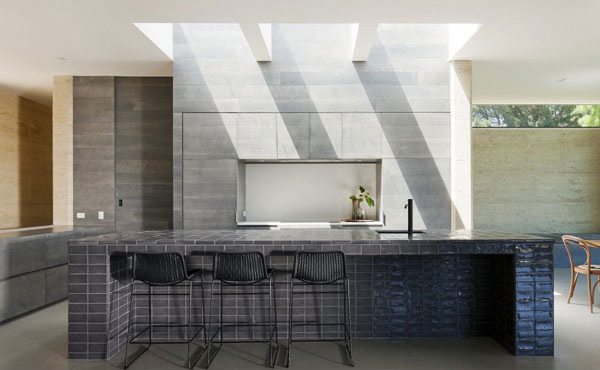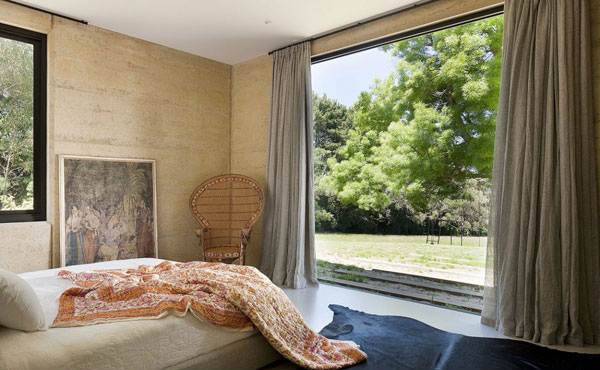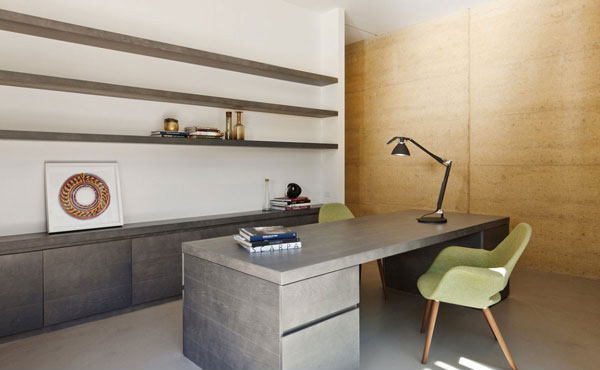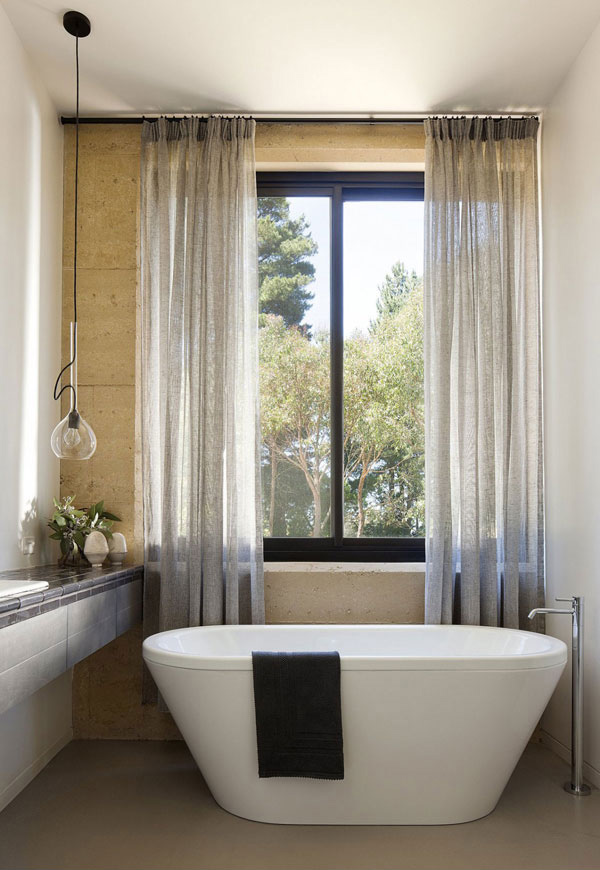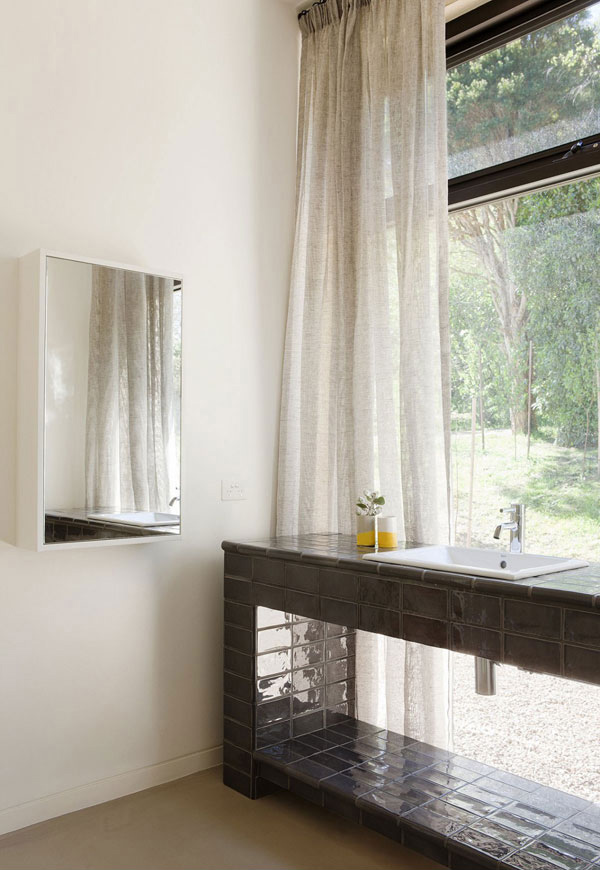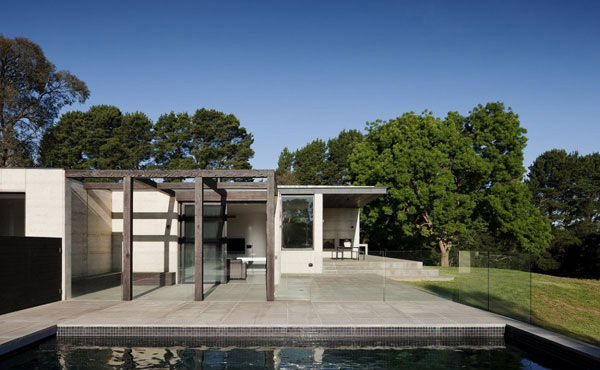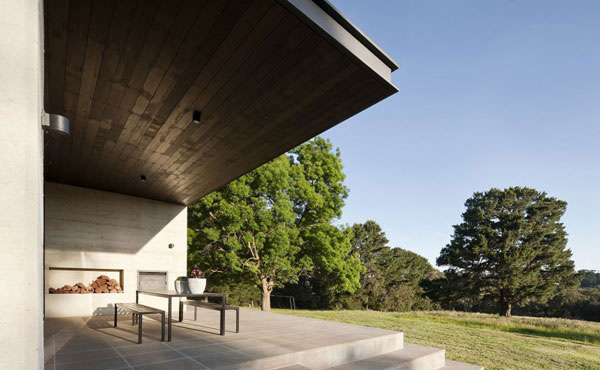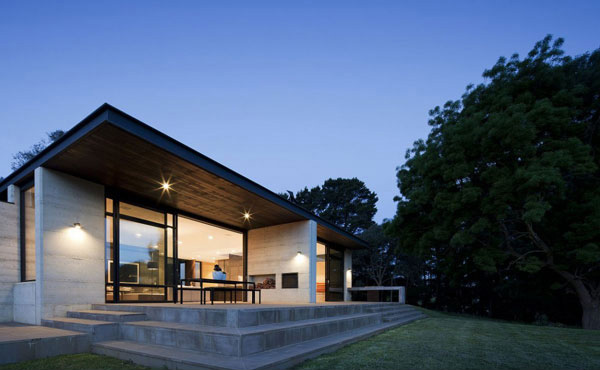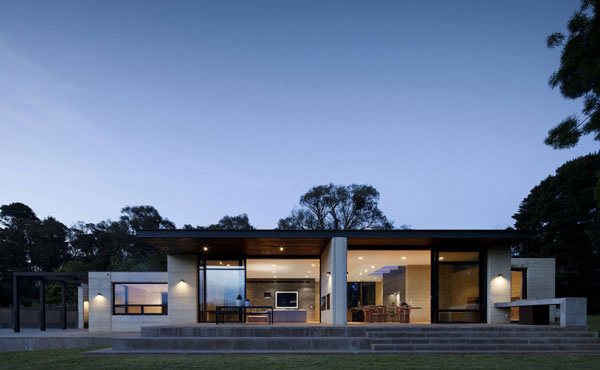 Since the client has the desire to have a house with simplicity and material honesty, the house design has been reduced to a modest palette of earth, glass and timber. The designer also made use of the oldest and natural building methods, at the same the local sand sourced from the peninsula used for the construction of the rammed earth walls. Also, the internal walls are made up of rammed earth that creates a warm, elegant look and textural feeling.
As we can see the walls of this house has a 400mm thick with an internal strip of 100mm thick foam insulation. This assists the natural qualities of the rammed earth and maintains the consistent internal temperature. With that this is said to bring the R-value of the walls up to a very high level and the double-glazing of all windows and doors. In fact the high thermal mass of these walls has made the house thermally efficient. We can say that this house design is creatively made by the Robson Rak Architects . We know that once again you may pick another set of ideas and inspirations on our featured house of today.