The Captivating Local Rock House in Waiheke Island
Whenever summer homes or holiday houses comes to mind, it's usually a cute little home which can be in a garden or near a beach away from the city that is used to beat the summer heat. This summer residence is created in Waiheke Island because the island is famous for its first-rate vineyards like Cable Bay and Passage Rock. Remember Cabernet Sauvignon, Merlot and Malbec? The Waiheke Island is also known for the attractive holiday houses you can admire when you decide to give it a visit. And a plus is the white sand beach in the northern end of the island that adds up charm to the already beautiful homes.
The designers of this lovely summer home is Patterson Associates. Their goal was to make sure that the house would blend in with its surroundings, which we will be seeing in the pictures below that the Local Rock House is indeed at home. The beauty with this home is that it was designed to be able to sustain itself and adapt with nature. Innovative air heating and cooling system, waste management and even a storage for rain water was added as a feature for the house. This house is one of the homes wherein we can say that it has adapted itself with nature. Now, take a look at the pictures that features the Local Rock House.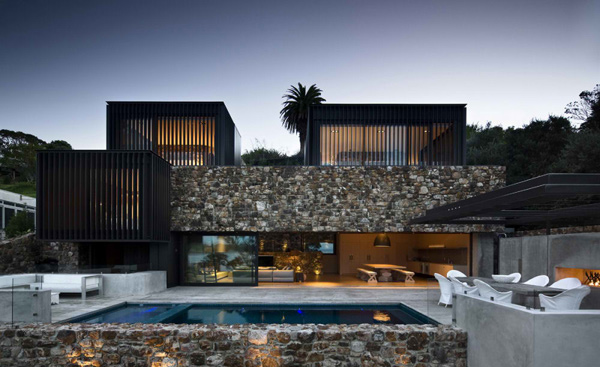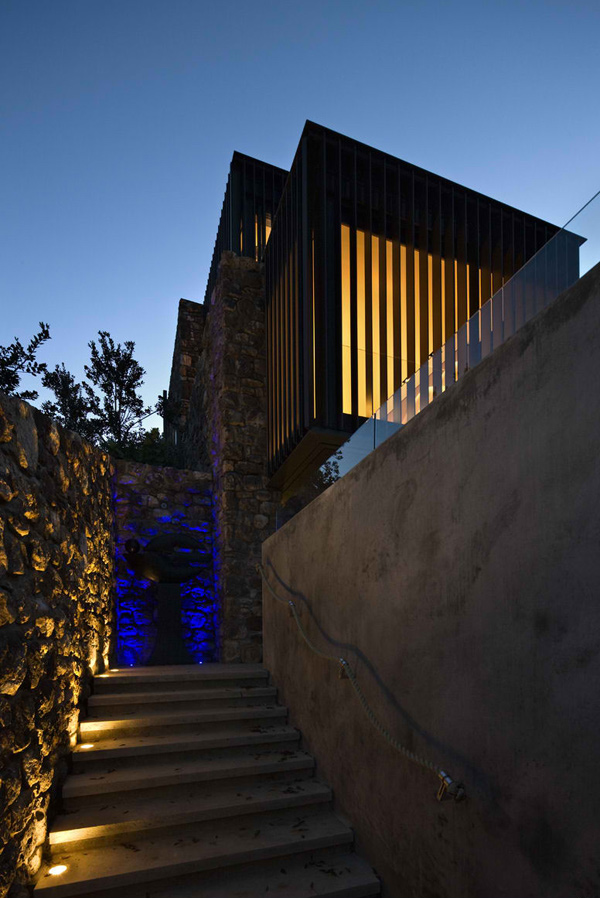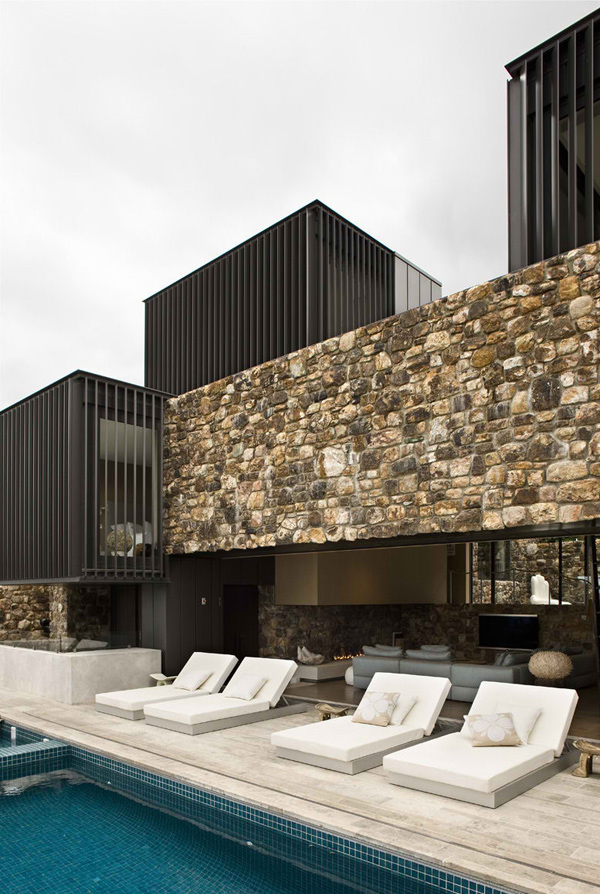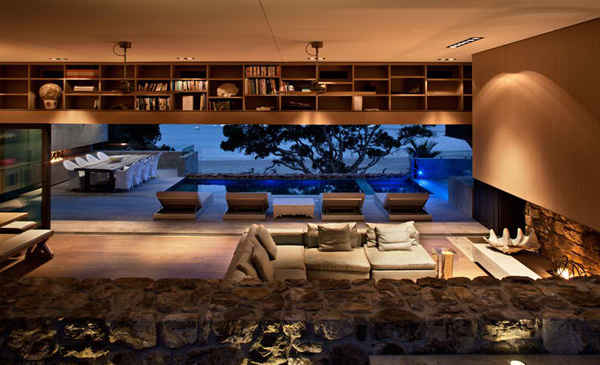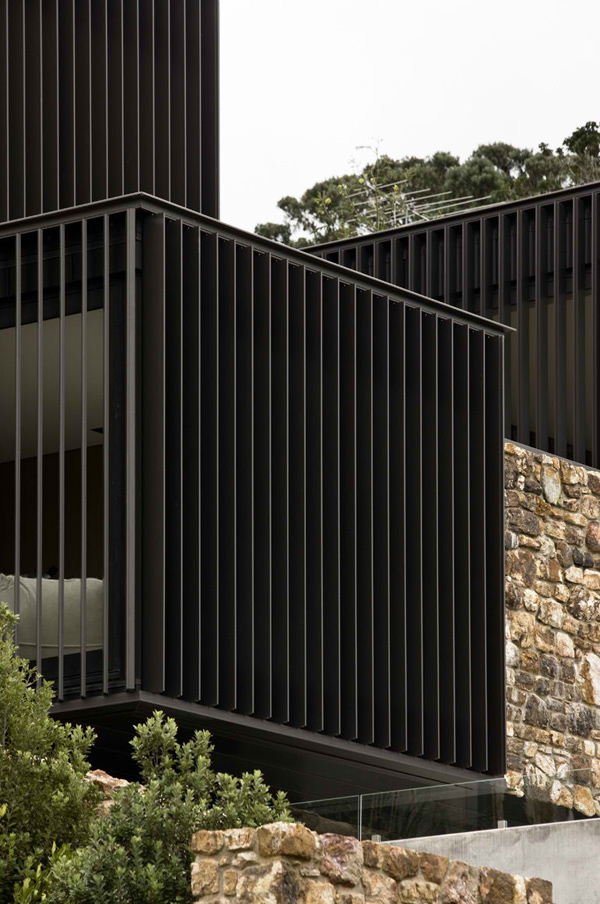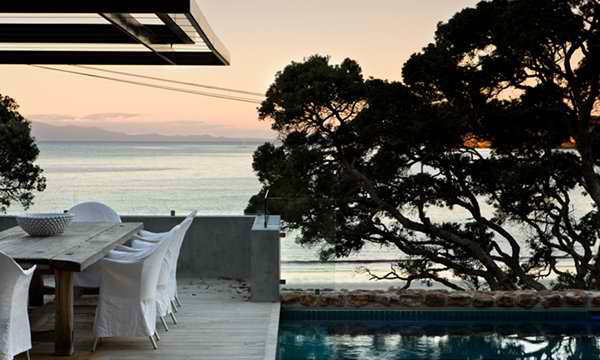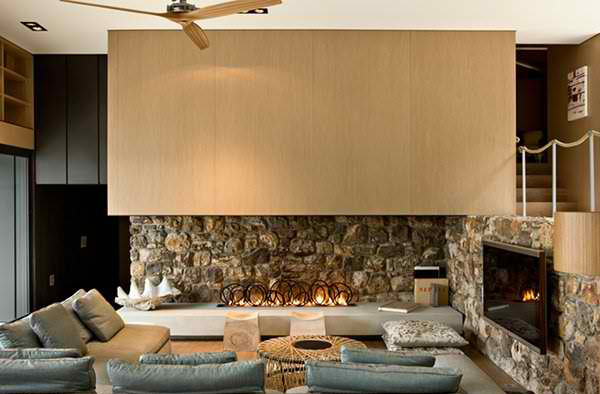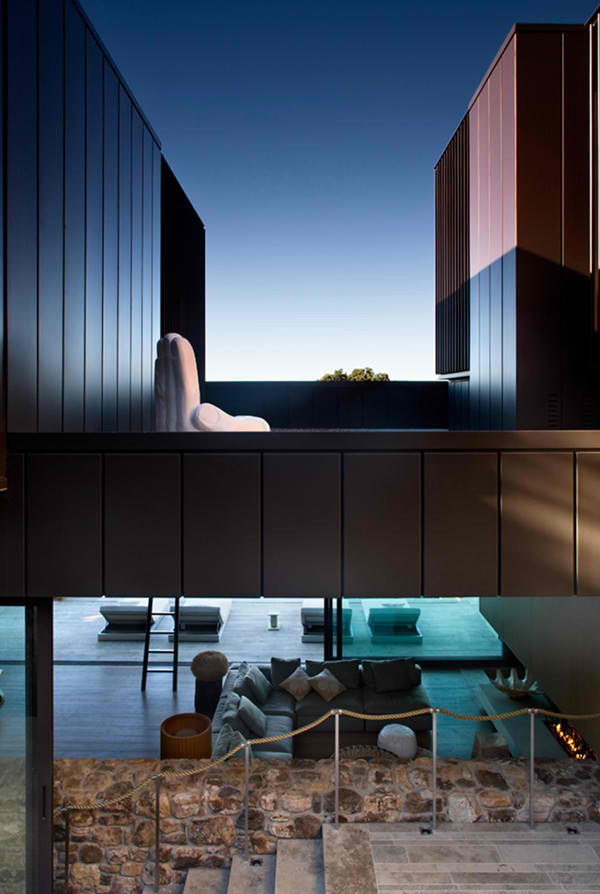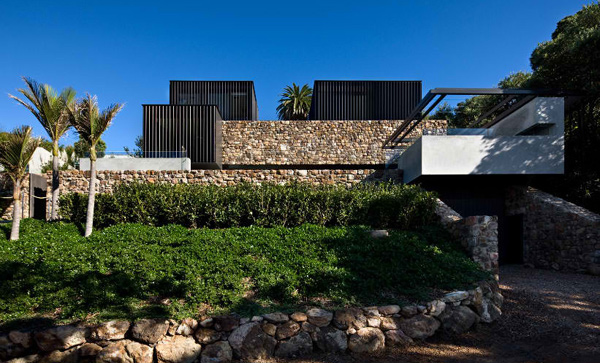 Loved the house? I mean, who wouldn't, right? The design of the house captured not only the homeowners but also the neigboring homes. One look at the house and you will just say to yourself that this house is one huge rock carved out to be a house. And for sure, this house will be labelled as one of Auckland's finest holiday homes.
We can always check out the Patterson Associates and see the works they have done with the other homes that they have designed. They designed the rocky area of the house as a bridge on both sides to be able to have access to the beach front and the beautiful afternoon sun. Take note that the living area was placed in between the ocean-front pool terrace and grotto-like courtyard which the couple are also using as a movie theatre.
Once again, we were able to see yet another home that will be a part of the collection of homes that we will continue to see in Home Design Lover that might be used as an inspiration for our dream homes. And maybe next time, when we remember the Local Rock House, we will not only remember the house itself but the wines local to Waikheke Island and imagine being in a house just like it.