Relaxing Experience in Aranya House Design in India
A contemporary home created this year is our featured house for today. This house is situated in Aranya, India. This is named after its location so its name is Aranya House. This has a single floor house which is surrounded by green plants and trees. This house design particularly includes the nature's elements such as the sun, earth, water, air and the fragments of the blue sky.
When we take a look at the layout plan of this house, we can see that the different levels of the house are separated accordingly. The parents' and son's living area are connected through a meeting place which is considered the more open central bay. This has a linear organization that separates the front side from its rear garden which emphasized the importance of privacy in the house. Well, let's check the images of the interior and exterior of this Aranya House below.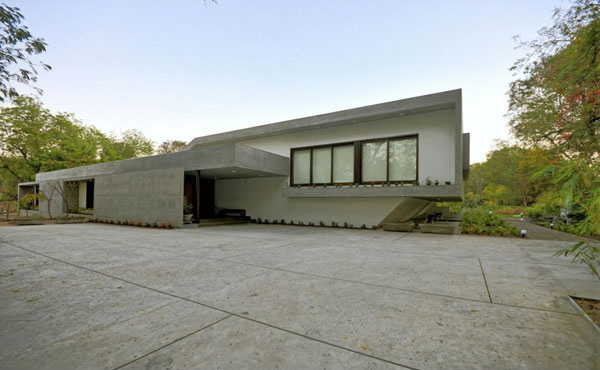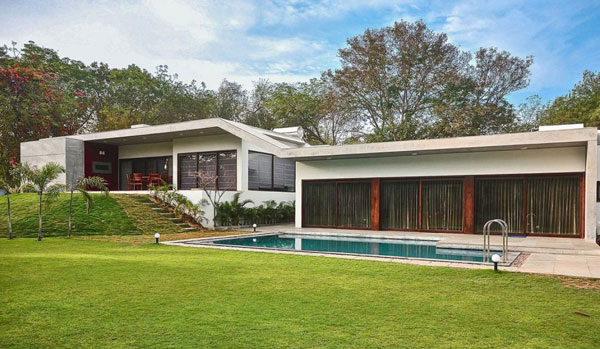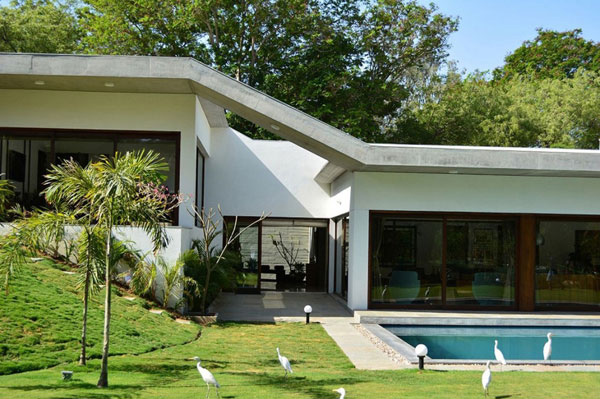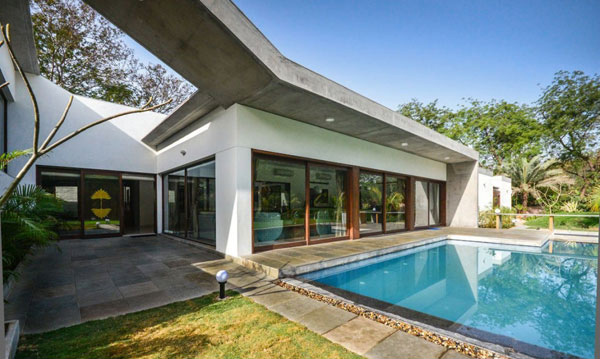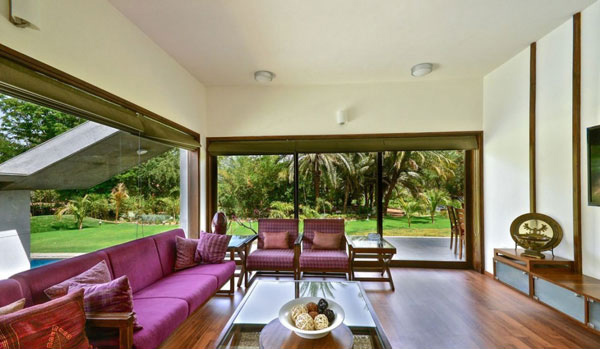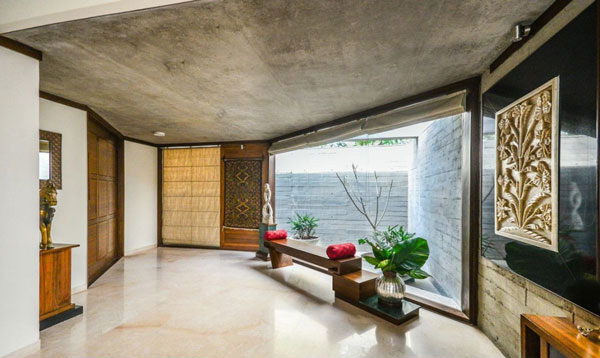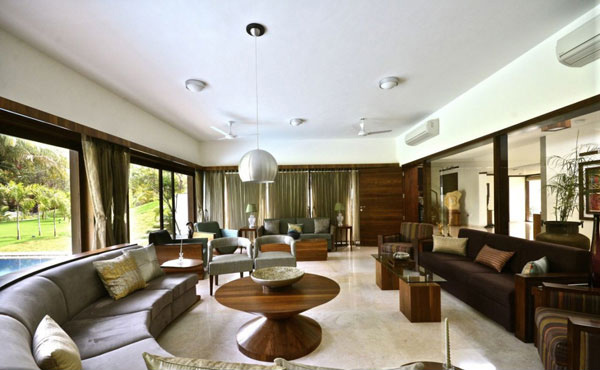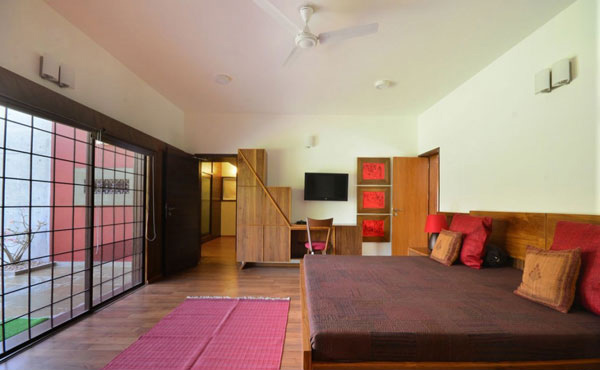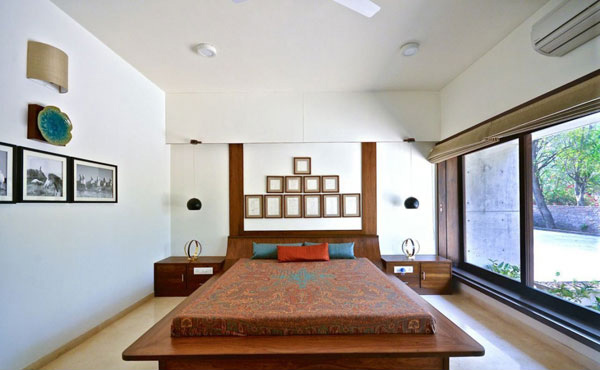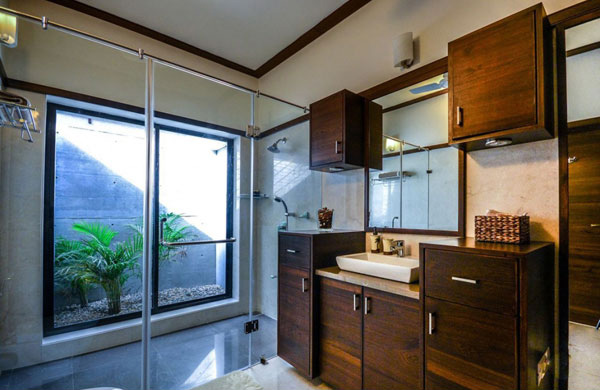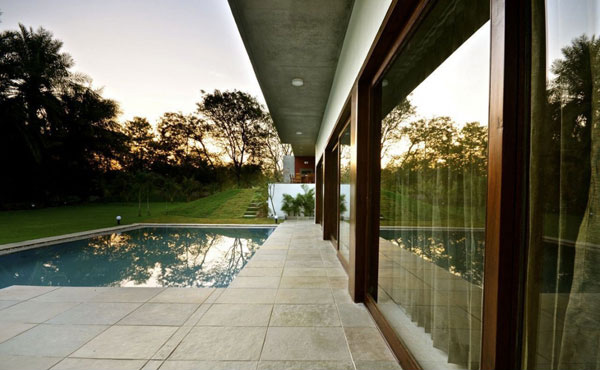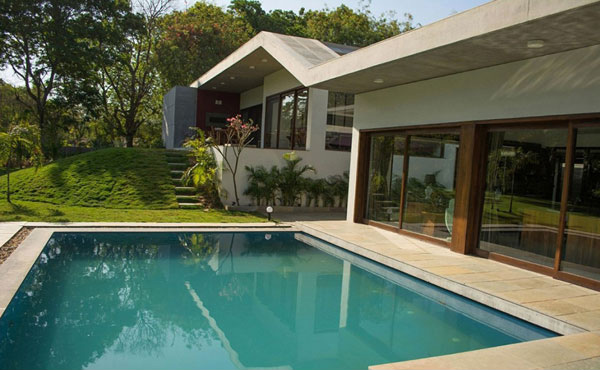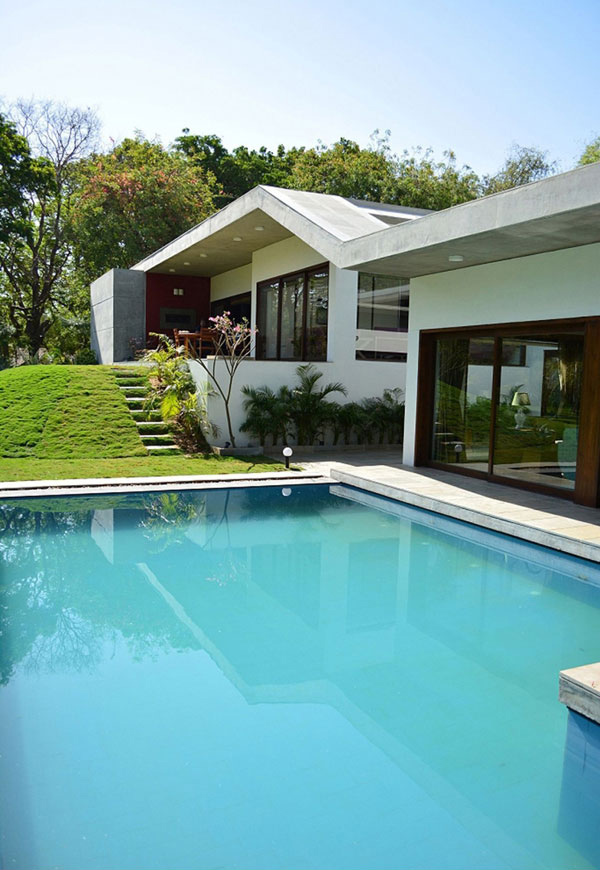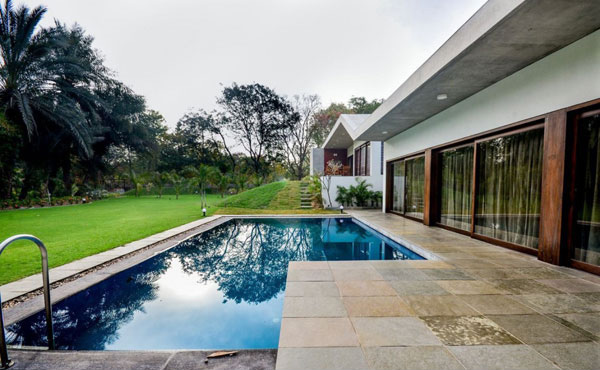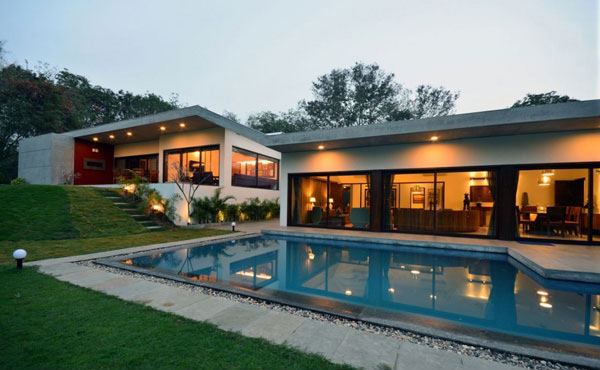 The designer defines the house with the three bay organizations. The first bay is found towards the street that composed of the parents, guests and the kid's bedrooms. The central bay has the living area and the rear court. Last is the area towards the garden which is the master bedroom, sitting area, the formal drawing and the dining area as well.
The designer made use of cement and sand for the front yard while the flooring of the interior is made up of Italian marble. The semi open veranda and courts have Brown River finished kotah zone. As a whole you can totally see the usual color palette used in Indian houses. In the long run, the Modo Designers made the house design, style and concept successfully. We hope that you once again get another idea on what design and concept will be best for your interior or exterior as well.