The Ranco House in Kept in a Forest in Chile
Ever imagined yourself living in a forest with tall trees and a rock cliff around your house? This may not be your kind of typical home right? Well, that is unless you are living in Lago Ranco in Chile. The house that we will be showing you features a glass-enclosed bridge that connects the house and allows it to blend in with the surroundings it is in. The orientation of this house is amazing and the Ranco House is lucky enough to have this incredible view of the forest and the sea beneath it. The existing rock cliff was like a decoration wherein the house was able to adapt totally to it.
If you will be seeing the site development plan of the Ranco House on the website of the designers, you will notice that the house is divided into two entities. This was done to avoid intervening to the natural condition of the landscape of the site. To connect the two parts of the house, a bridge was added in the middle to connect them, making sure that they are going around the rock formation in the middle. Since Chile has a lot of shingles and wood, the designers made use of these materials in building these home. Take a look at the picture below so that you know what we are talking about.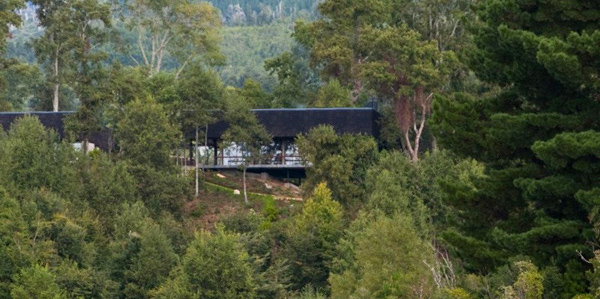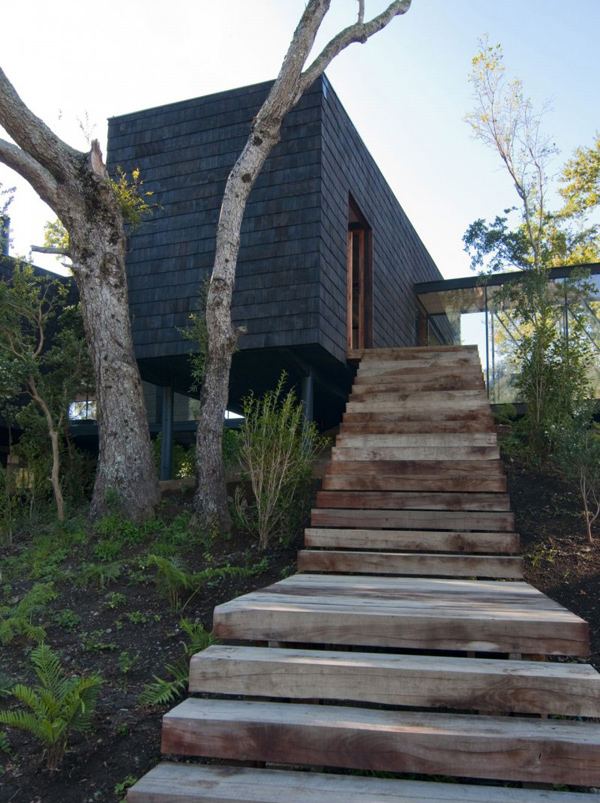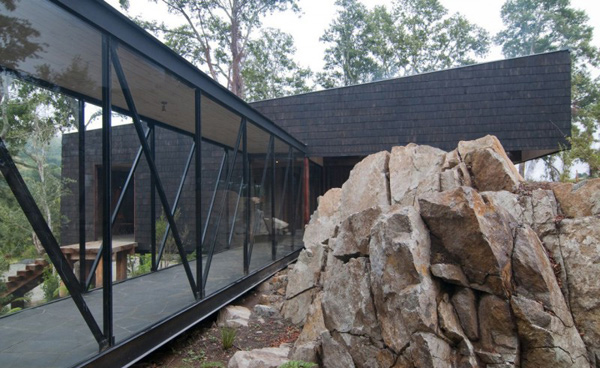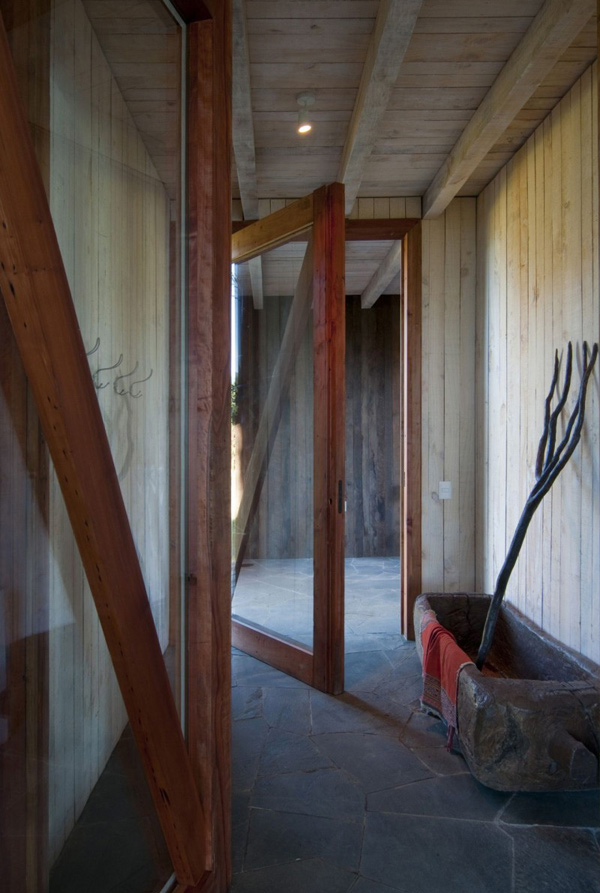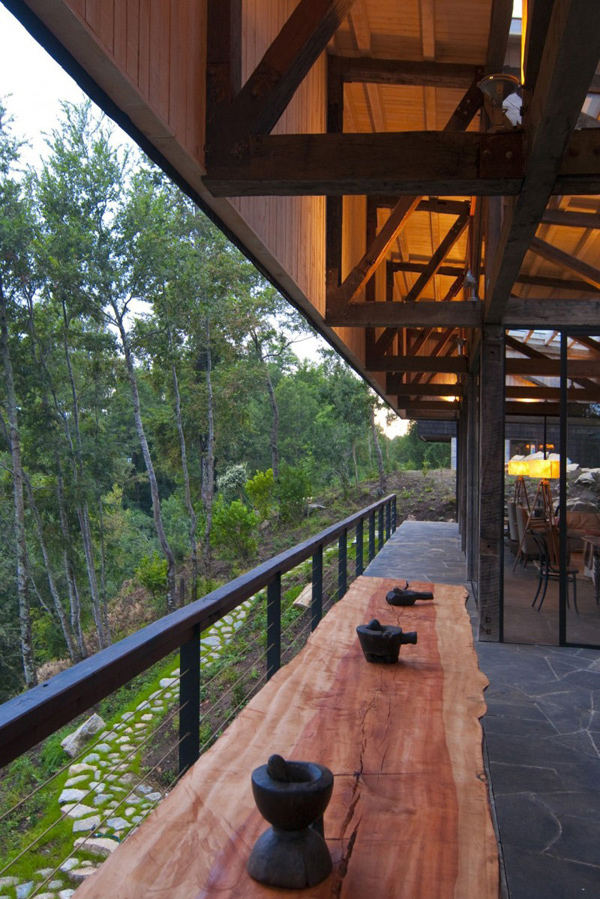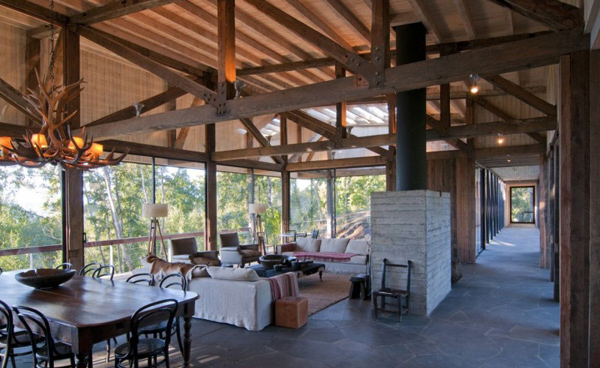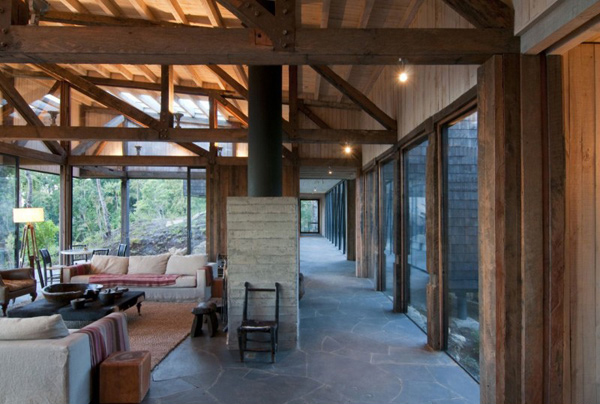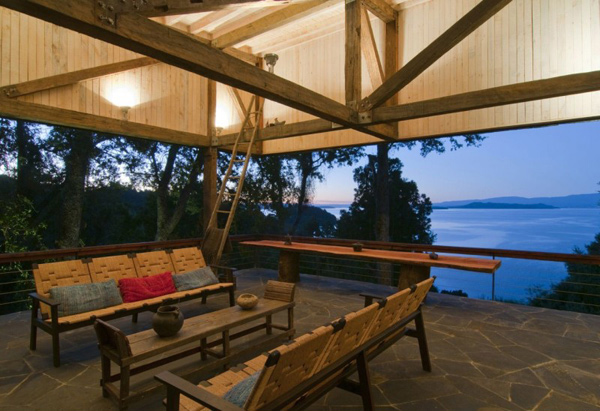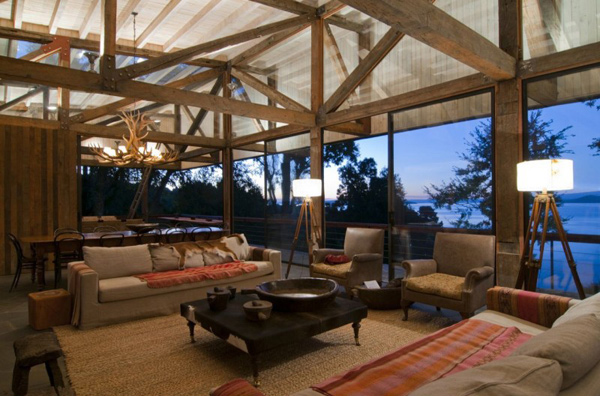 A mix between a typical southern barn and a contemporary house was indeed achieved by Elton + Leniz Arquitectos Asociados. The house is made out of concrete, shingles and wood – it was also colored black because the wood was treated with carbonileo leaving the insides of the house a total natural look. Even the trusses being exposed and not painting the insides was a nice move for the designers. Have you already answered our very first question? Maybe the answer is like living in a tree house except that the Ranco House is way way bigger than a real thing – close to nature and way better looking than a regular tree house.