The Extraordinary Glass House in Lakefield Ontario
Spotted here is the photographer's contemporary Glass House seated in Stony Lake in Ontario, Canada. As you can see the chic design has something to do with the mood of an artist's perspective. The desire to achieve its goal to merge a dream working environment and the dream place to live in is effectively realized. The transparent style of the house figuratively means giving the artist a freedom to see nature as his subject directly from the interior of the house. However, roll curtains are provided to guarantee the privacy or to cover it from the sun especially when hot summer is on.
Furthermore, Architect Ed Zeidler quoted in the Modern Canadian Architecture that, "the structures were designed to give an illusion of dimensionless space, exploiting technology to shape the society of tomorrow." This Glass House is one of the examples of the end-result of this Modern Canadian Architecture. The great charm of this house is definitely simple, with open spaces in the inside and the outside. The major use of white palette balances the color of the dark stone and the surroundings at night time. It has a compelling look that makes it unique among the other modern houses.
It seems like a photographer's studio over a boathouse, an archetypal glass house in a countryside which is converted to enrich the green and programmatic presentation of the façade. Larry Wiliams' Glass House is definitely making itself a structure model and new context-driven pattern in the world of Modern Architecture. We are pretty sure that the name itself is figuratively giving you a great sense of prevailing fashionable concept of the building. To amaze you more of its design, why don't you look at the pictures below of this Glass House?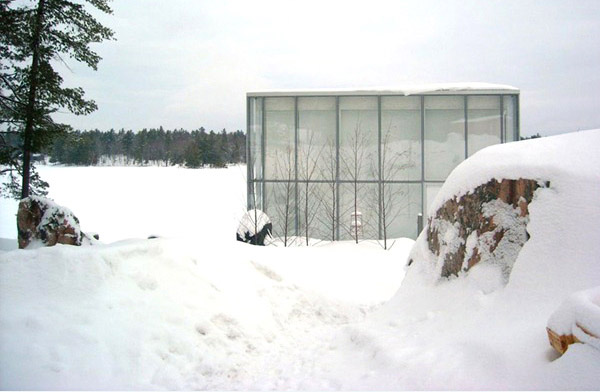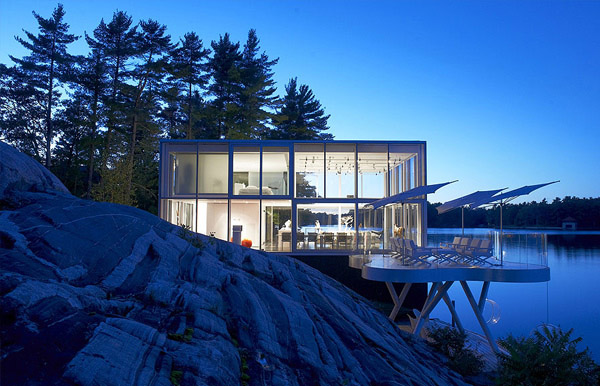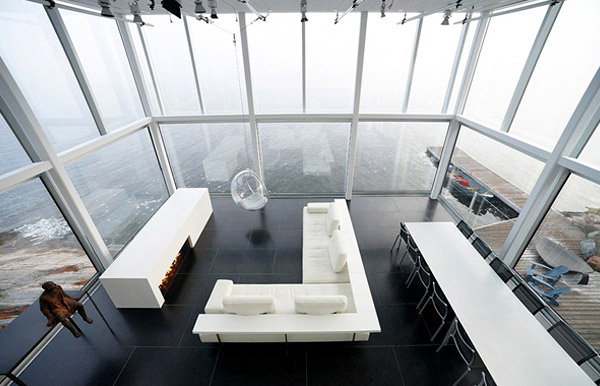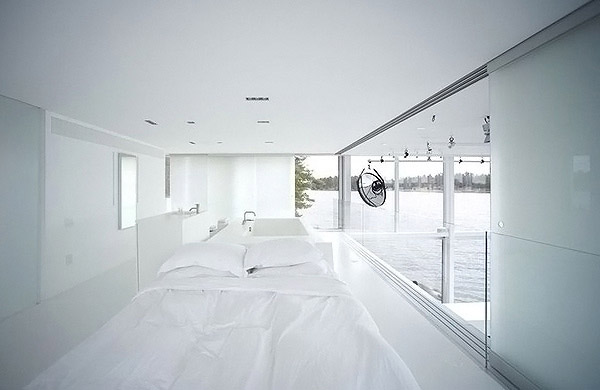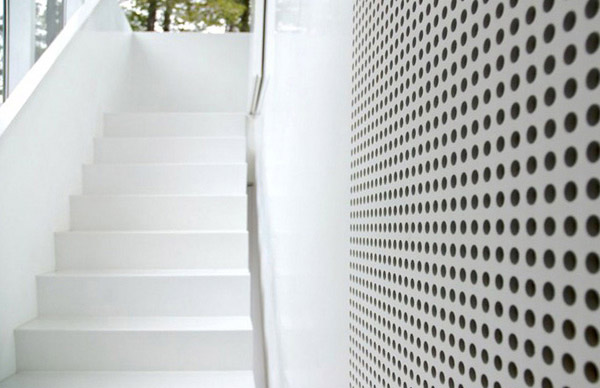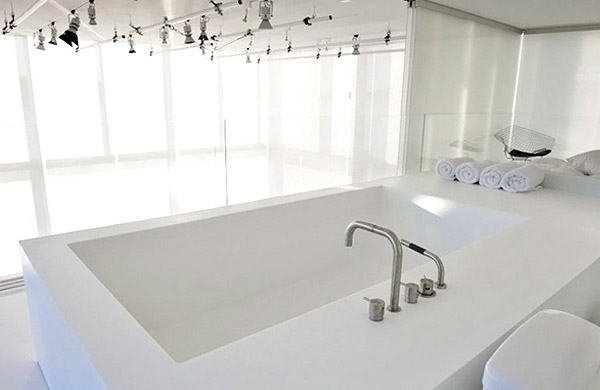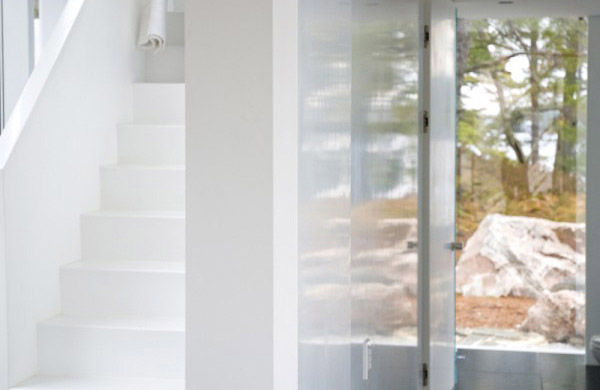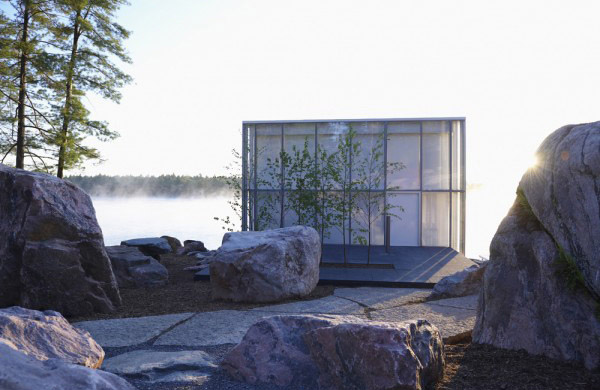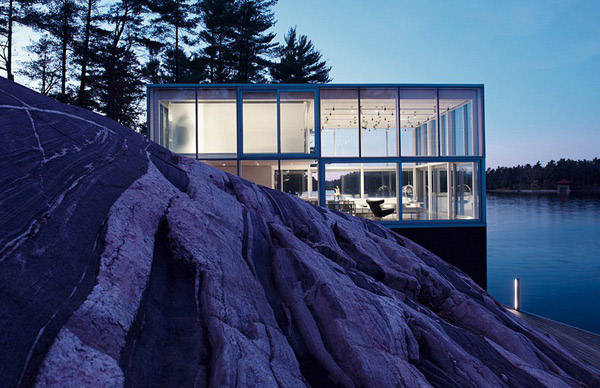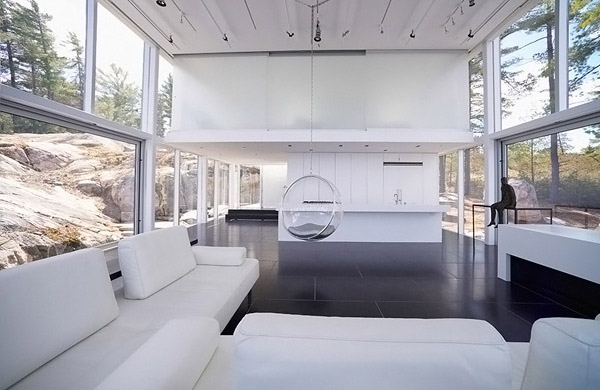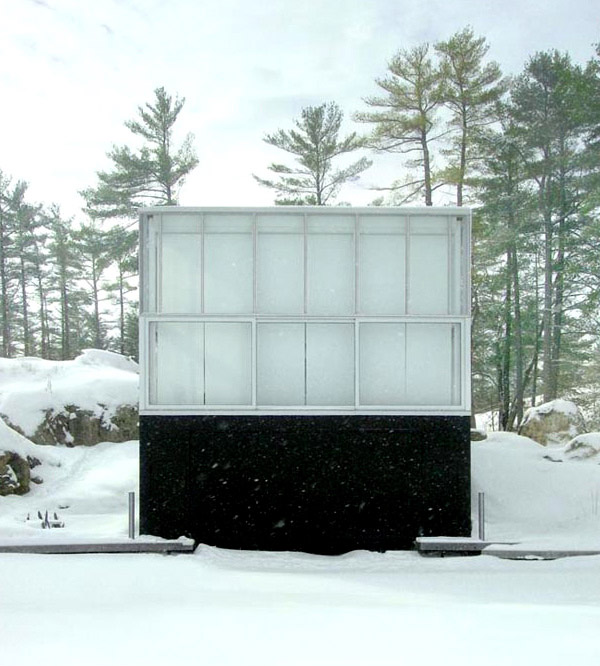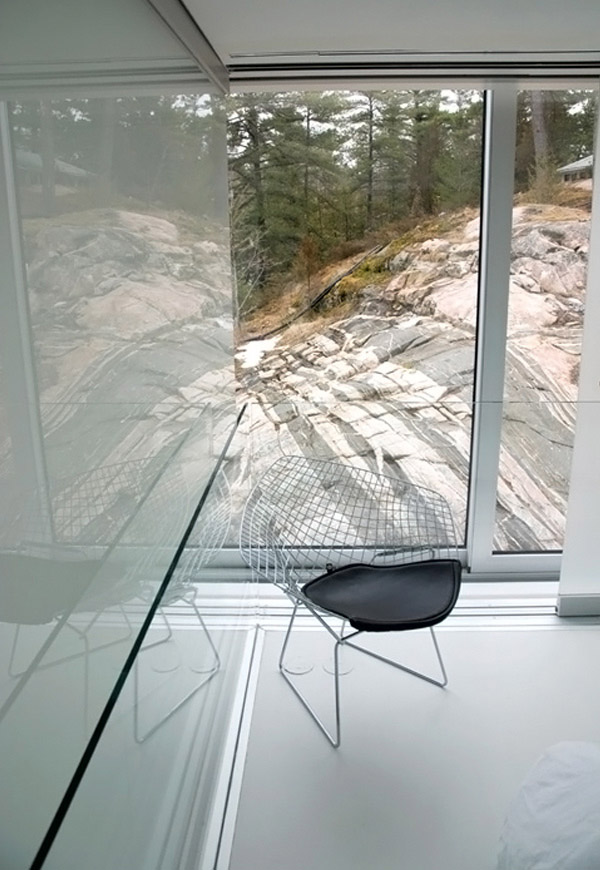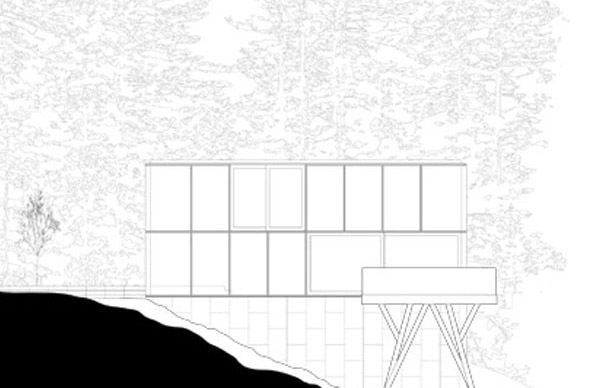 In a capsule, this contemporary glass dice shaped house designed by Canadian Architects known as gh3 Architects, is not an ordinary lake house. The concept of the house is merely intended for the mood of the owner Larry Williams. Wiliams as a photographer who finds his freedom to see the charm of the nature through its glass walled house. Different dimensions of the place as well as the areas of the house are gently drawn to give the benefits for the homeowner.
The enormous initiative of converting this archetypal glass house into a rocky setting of a lakeshore spot is incredibly a huge victory. The uniqueness of this house lies on the fully glassy structure that takes full advantage of the sunlight in the inner part of the house. So we can say that, indeed the Modern Canadian Architecture completed its goal to come up with a great masterpiece like this. Would you like to recommend this Glass House to your friends as thier inspiration?