The Angular DJ House in Cascais, Portugal
The simple white home that we will be featuring in this article is a home like no other. A house purhased and occupied by a professional DJ, The DJ House was the best name for this home located in Cascais, Portugal. This house is distinct for it's angular details which makes people curious as to what is to expect when you take a peek inside. It also appears strong and a bit masculine due to the use of angles and straight lines.
A central patio divides the house into two parts and organizes the interior spaces: on the west side, an open horizontal space to the garden where the dining room and the kitchen is located; on the east side, a vertical space, located at a lower level in relation to the public route to ensure domestic privacy, where the living room is seen. This three level home is connected with stairways both on the inside and out. The internal staircase connects the ground floor with the upper floors, and the staircase outside starts on the first floor and goes up to the roof. The private areas, one suite and two bedrooms, are located in the upper level as well as the access to the roof terrace.
The simplicity of the facade contradicts with the complex interior that the DJ House has. White walls over the shades of the floor gives character to the entire home. We will give you a glimpse of how this house looks like through some pictures. Scroll down and look at different shots of the DJ House.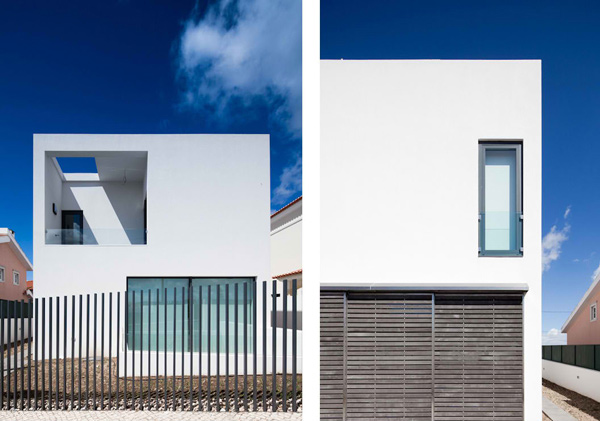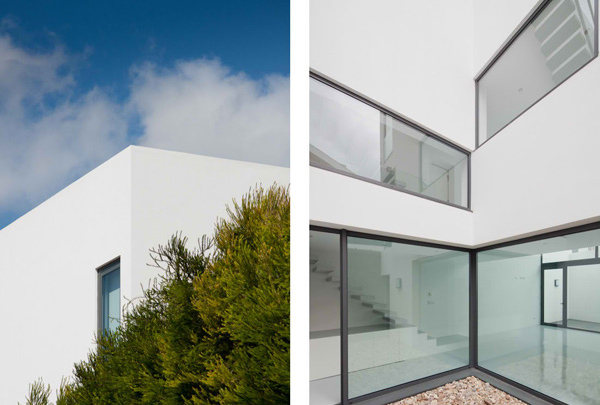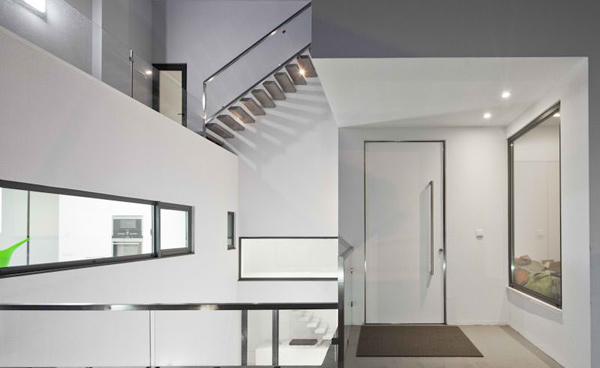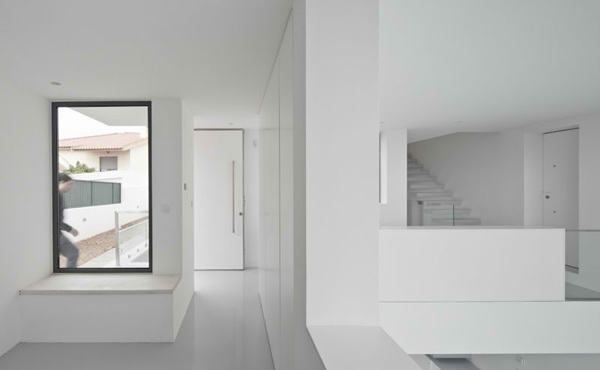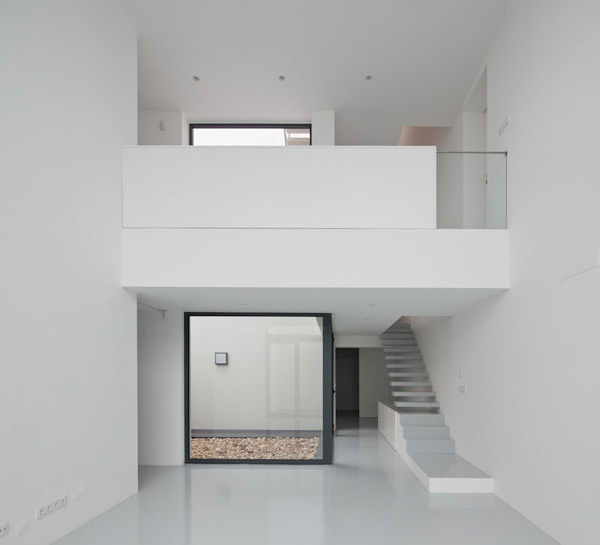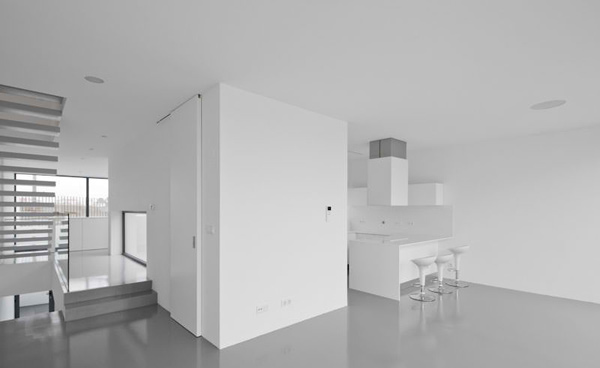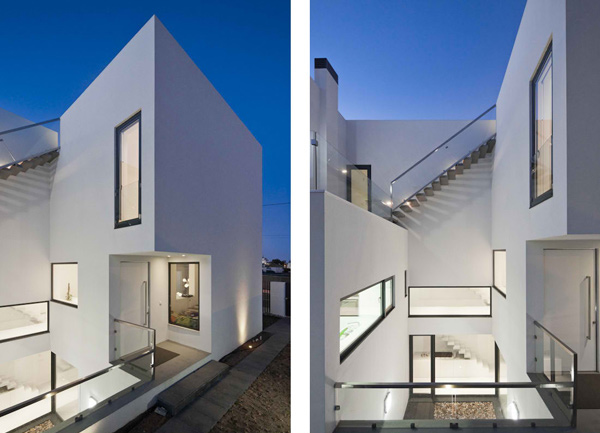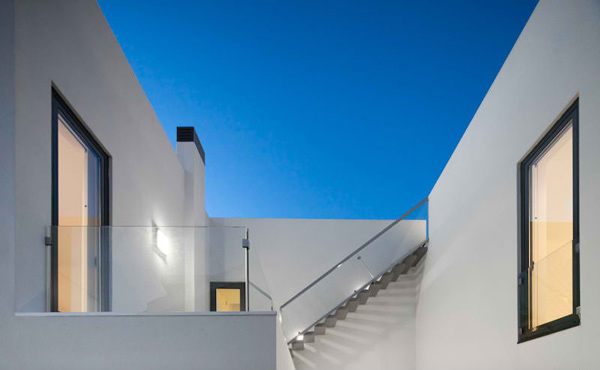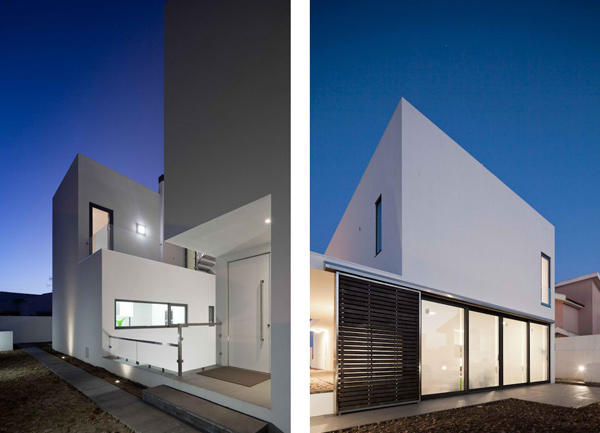 The DJ House has wide openings that creates a never-ending colloquy between the interior and the exterior, plus the lucid structure when you take a look at the interiors of the home. It has a simple facade but when you really look into the details of the home, you will surely be impressed. The designers really got a minimal modern look yet still managed to make this home unique and totally impressive.
[i]da arquitectos is a studio that develops projects of architecture, urbanism and urban research founded by Ivan de Sousa and Inês Antunes who both graduated in Architecture at the Politecnico di Milano in 2002. They have done various architectural designs which are as good or even better than this DJ House. Well, for sure you will be inspired to create your own minimal modern house with this as inspiration. But you can also take a look at other Modern House Designs that can give you more ideas in designing your home.