The Astounding Courtyard House in Mercer Island, Washington
With an area of 623 square meters, this good-looking house is sited in Mercer Island, Washington, USA. This house is named as the Courtyard House. The site of this house is very steep, long and narrow with a 50' wide by 400' long with an average slope of 35%. The exterior of the house has a concrete terrace which is carved into the sloping side of the house. This terrace provides sunlight into the rooms. This house is divided into two main parts. It has the plinth and hovering wood volume. The concrete plinth of this house is composed of well decorated living rooms and a guest room.
Furthermore, as you can see the entrance point, it is decorated with wood volumes and powerful concrete walls. This house is proud to display the fully furnished interior with the latest luxuries. The house is built in the areas that have more panoramic views west towards Seattle and the Olympic Mountains beyond. But since the zoning permitted construction on only 35' of the 50' property width and limited the height of the building to 30' relative to the slope of the site.The exterior terraces and courtyards are carved into the sloping hillside just to facilitate the pedestrian circulation throughout the site.
Also this is it to provide the privacy from the neighboring properties. This house really stand out among the other houses in this area. For those who want to visit this house, they need to cross the beautiful exterior terraces, bridges and stairways. Above the hovering wood volume are the private functions of the family such as the bedrooms and bathrooms. Now are you ready to view the different spaces in this Courtyard House? Why don't you see the images below and hear from your opinion later.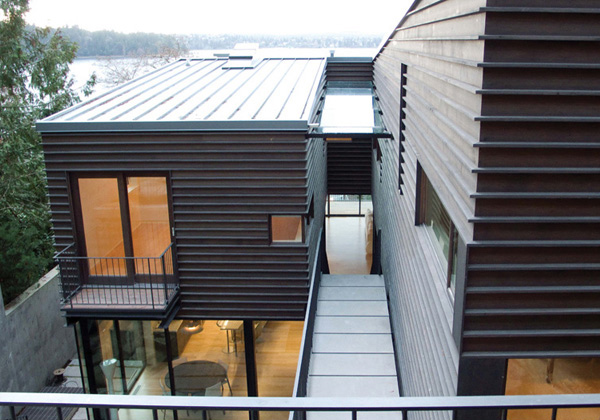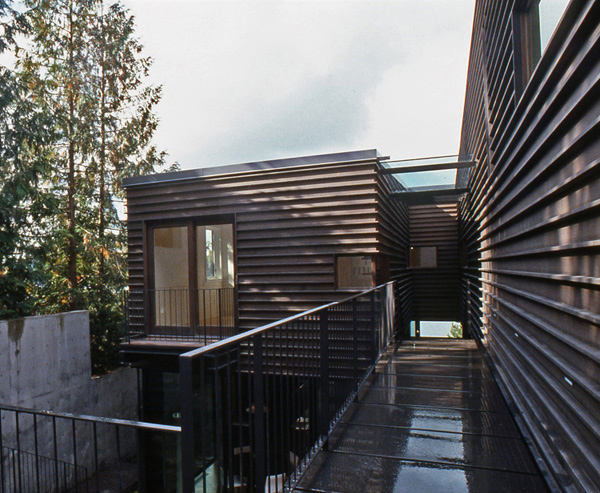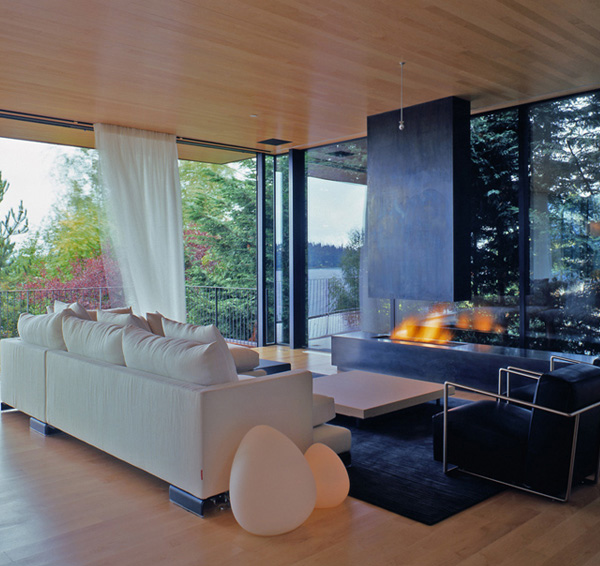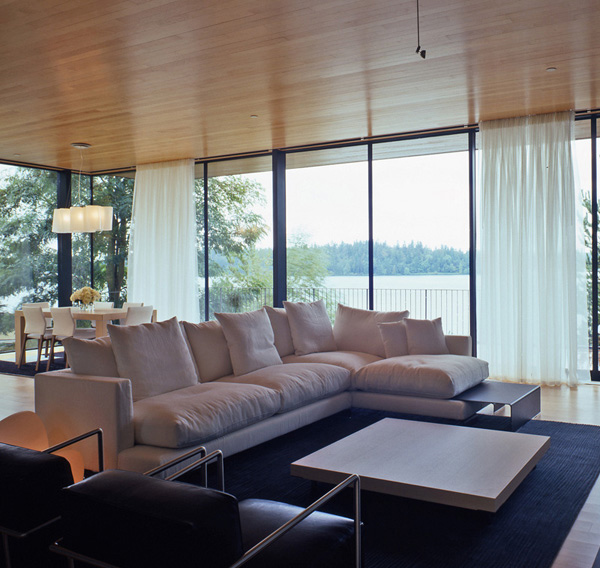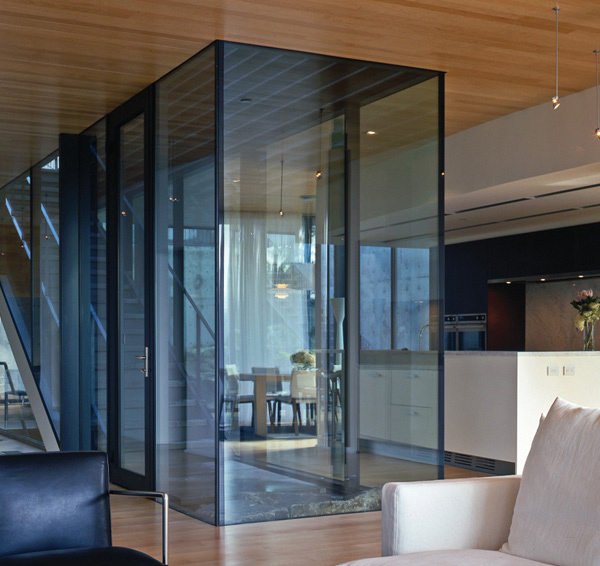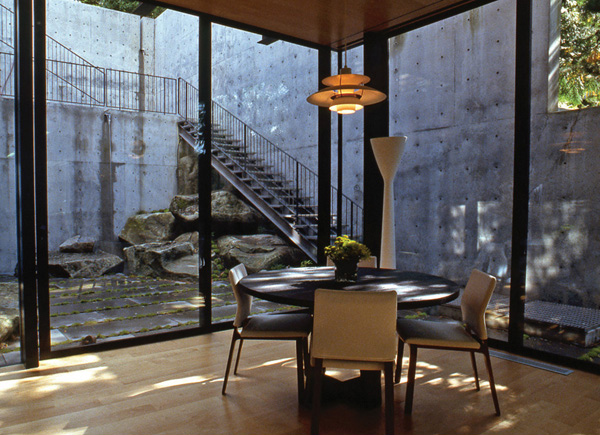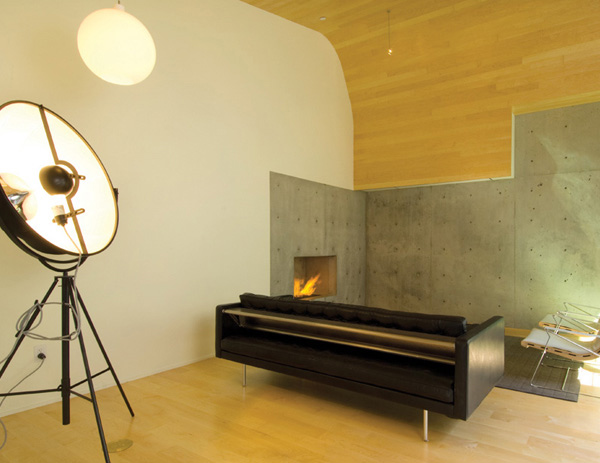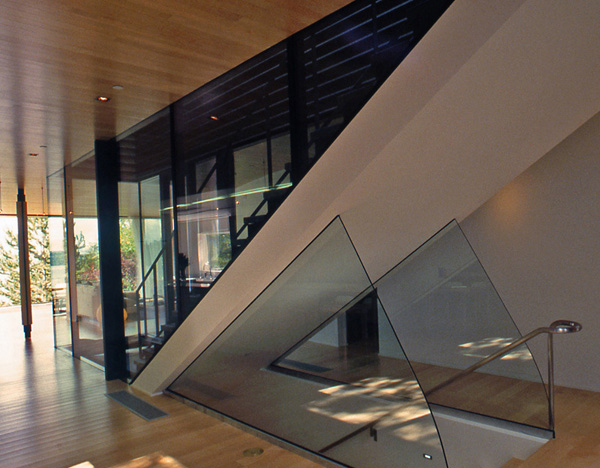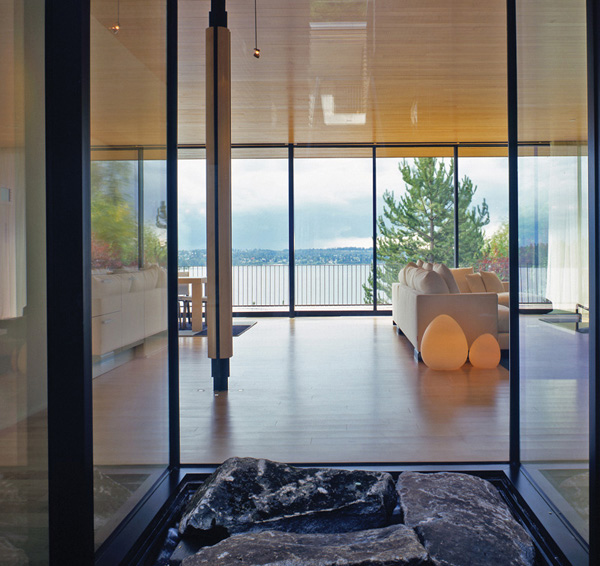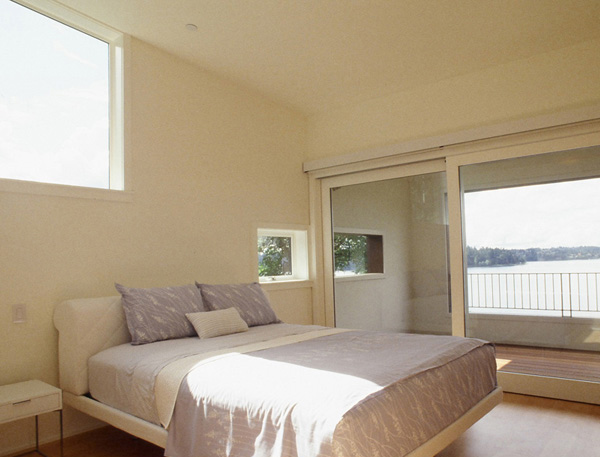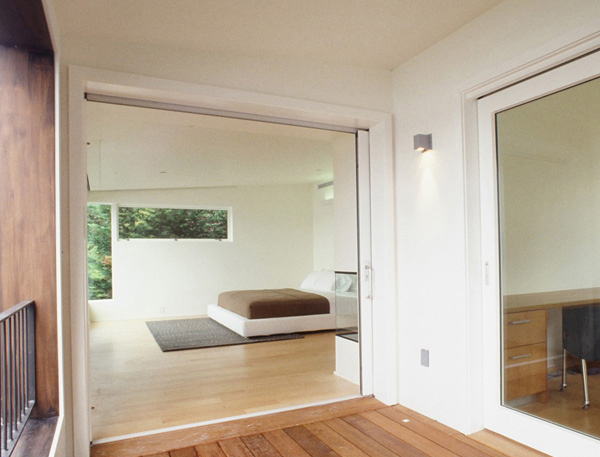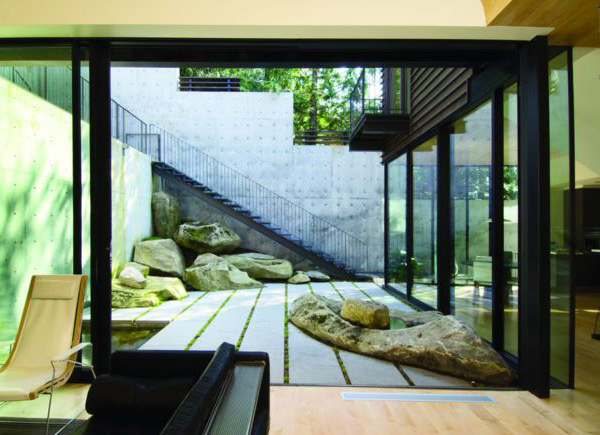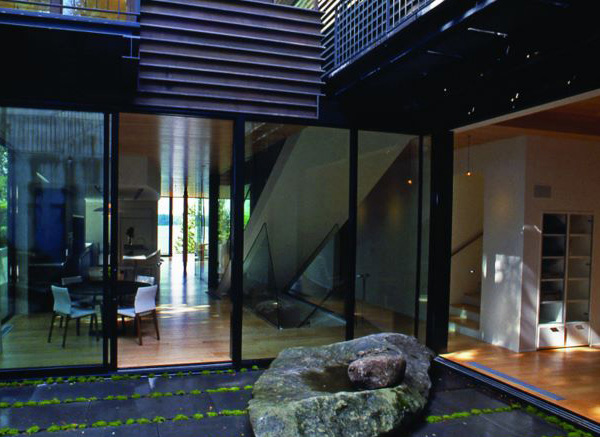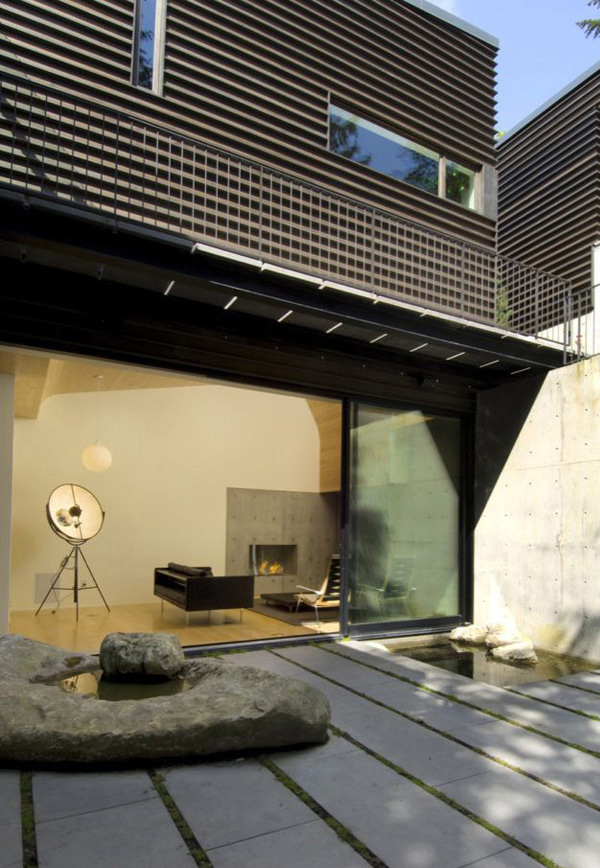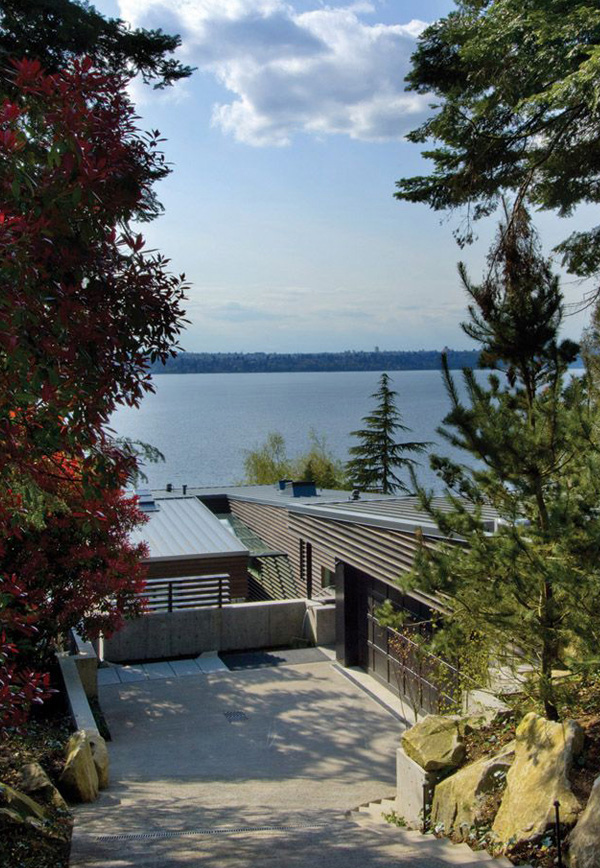 As we take a look at the entrance of this house, it has a series of spaces that emphasized the shape of the wood volumes. Also it highlighted the placements and configuration of the concrete retaining walls here. The horizontal wood siding which is assembled with the other alternating depth improves the notions of the texture, shadow, and perspectives. It also contrasted with the smooth concrete site walls. And ultimately, it heightens the journey from the driveway to the center of the house.
Thus, this astounding Courtyard House on a steep side was designed by the Seattle-based Architects named as Hutchison and Maul. The clients demand was successfully attained with the help of the designers. This house is considered to be unique and sustainable as well despite of the luxurious furniture used here. Yet this house seems to be simple but the designers are very proud for their creation is certainly in the line of modern architecture. What do you think?