The Contemporary House RA in Santa Fe, Argentina
With an area of 320.0 square meters this contemporary house is situated in Santa Fe, Argentina. It is developed in a plot whose bottom coincided with the perimeter of clause of a private neighborhood beyond the limit. This house is known as House RA. It extends sown fields that allow having a broader vision of the surrounding landscape and to provide more privacy. Unintentionally, the near façade is oriented to the north part, so that the most private part would have the best orientation.
At first, the owner made a distinct importance for a wide living room. It will directly connect to the courtyard and the gallery. The homeowner demands that the bedroom and the most private part of the residence will be found in the upper level. Besides, the possibility of parking in the garage required two cars. While as a result of the dimensions and determinants of the lateral separations, it was finally decided to place the entire width of the living room area with the gallery. Now it is located toward the bottom. It is raised in the volume of the bedrooms of children in the front.
It creates a garage intern with the requested capacity of the vehicle of the clients. Well, this simple movement releases the façade on the ground floor and serves as a framework that improves the visuals in the entire project from the front to the backyard. At the same time it takes the full advantage of the better orientation. And to make these more powerful visuals influences, the entire bedroom is supported by just four joints. Now are you excited to discover more of the interior and exterior spaces of the house? Why don't you check the images of this House RA below.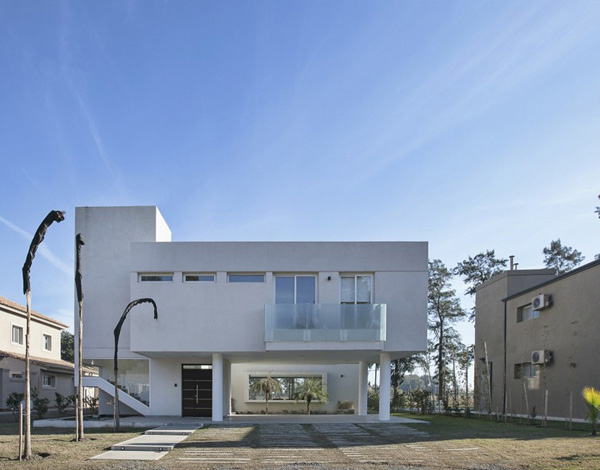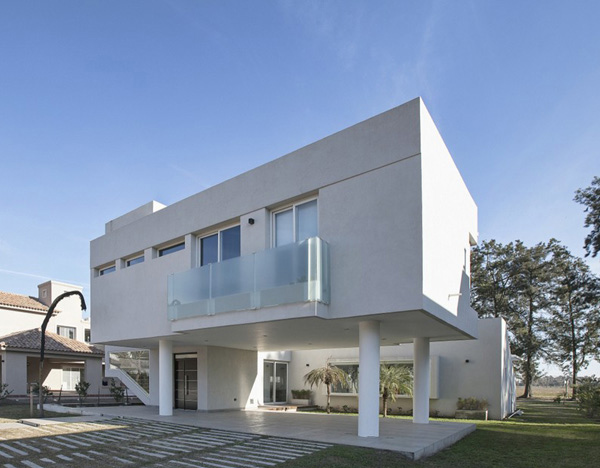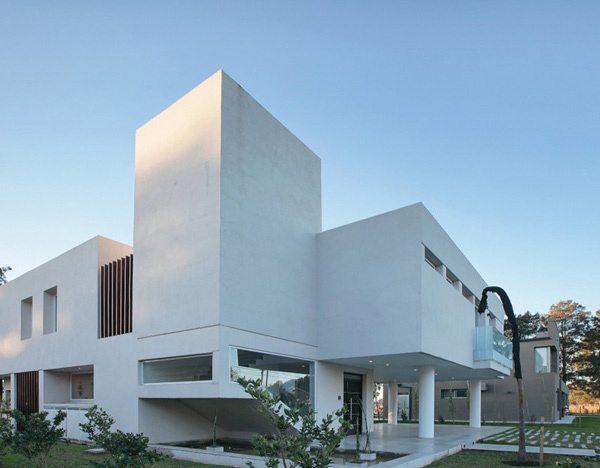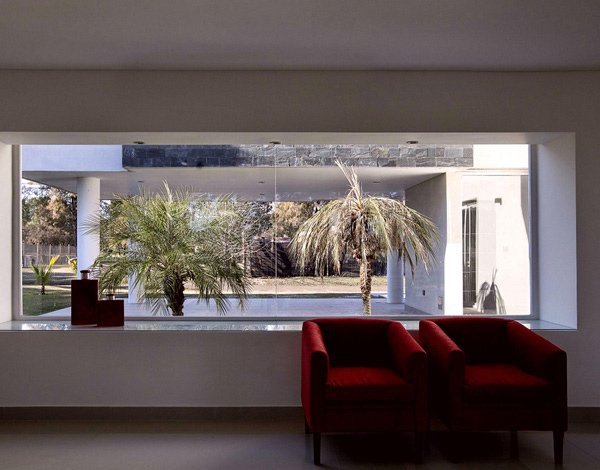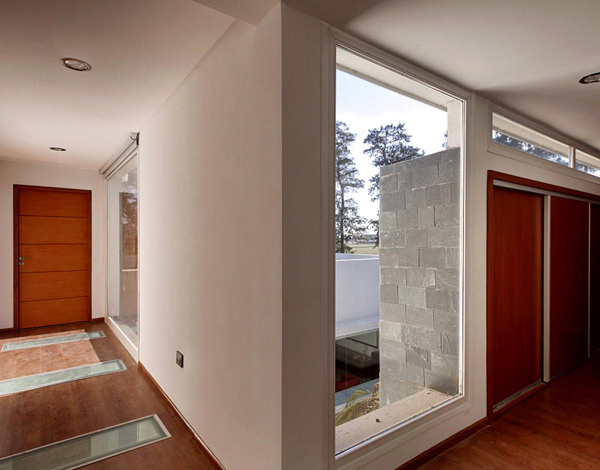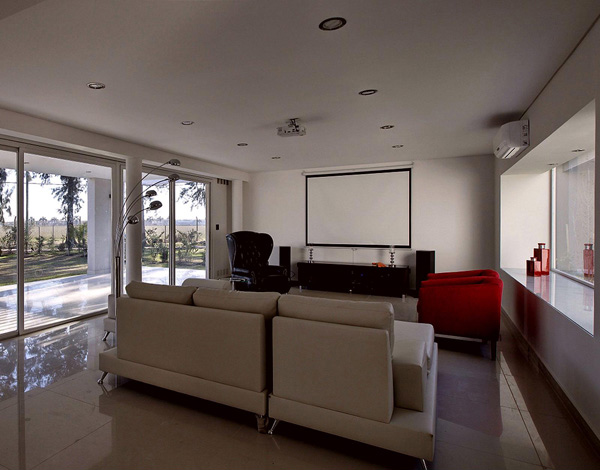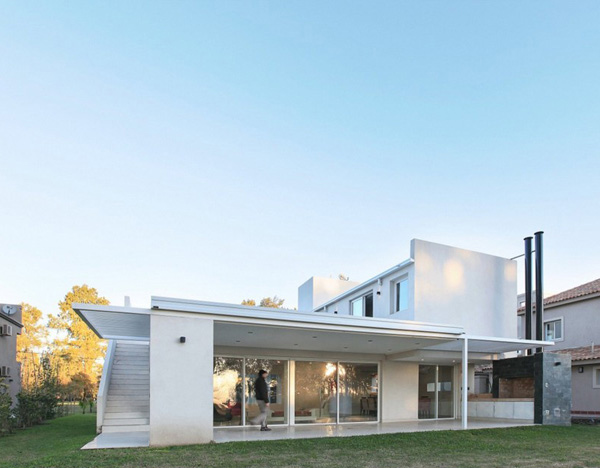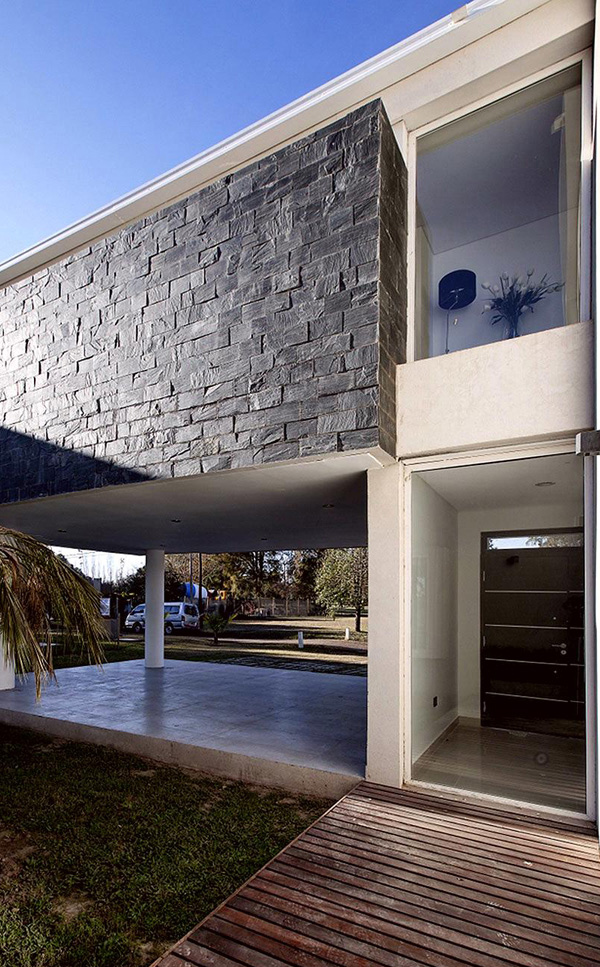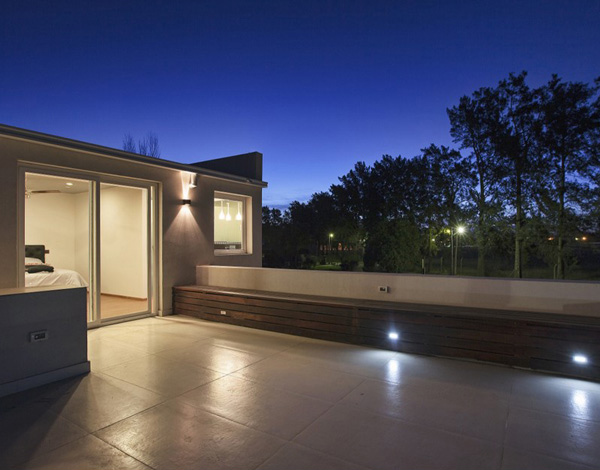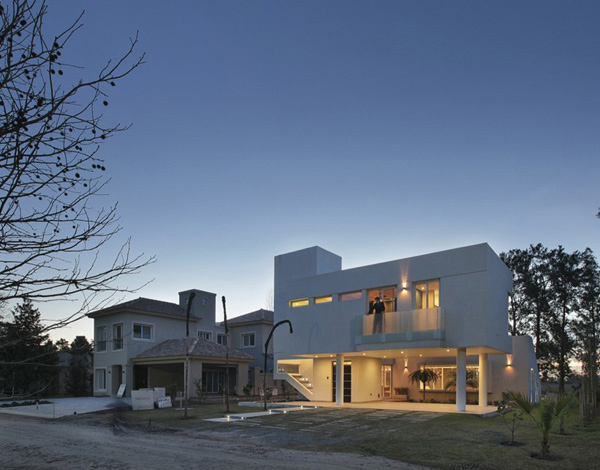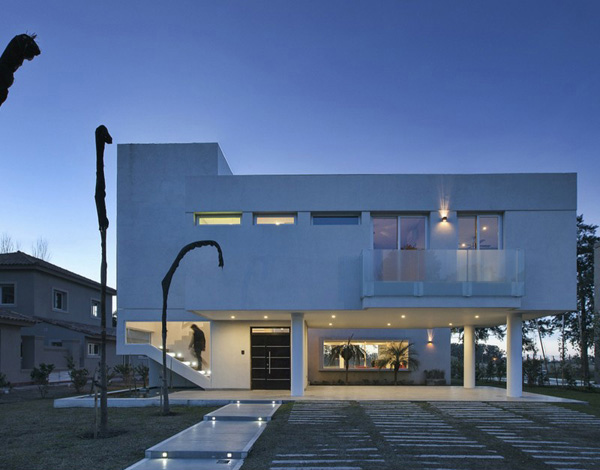 Precisely, there is a continuous floor L-shaped here, which distributes the laundry, a guest room and the master bedroom that opens onto a terrace. The project is assembled with the three simple volumes which are set by the verticality of the stairwell. It works as patella that organizes the internal functions. With the idea that you can use to maximize the visual environment, in the living room stands a terrace which can be accessed independently from the exterior. The designers completed this house this year 2012.
The use of contemporary language, pure and simple lines is complemented by the use of a single color for the siding in this house. It leaves the stones covering the specific elements that seek its features. We can strongly say that Pablo Anzliutti achieved the demands of the clients. He utilized the existing materials and spaces in the facade. Through this building we can perceive the product of the creativity, wits and techniques of the designers. We hope that once again we gave you another idea on how to design your future home someday.